Are you looking for the Best Google Chrome Themes in 2022? Google added a new Chrome customization tool last year that allows users to modify the color of the UI and browser tabs'. Is that, however, the only thing you can change in Google Chrome? No, it is not.
Chrome themes are wonderful for altering the general look of the UI, but if you want something more dynamic, New Tab extensions are the way to go. It allows you to personalize the look of the tab with custom toolbars, live wallpapers, and other unique features.
Google Chrome has a plethora of customization choices, but the majority of them are buried by Chrome flags. The first and most simple way to alter the appearance of your web browser is to use Best Google Chrome Themes. On the Google Web Store, you'll find hundreds of aesthetically appealing Best Google Chrome Themes that will transform the look of your web browser in no time.
As a result, here are some Best Google Chrome Themes. Even if you aren't concerned about being distinctive, staring at the same plain white background day after day might become tedious. A more interesting Chrome theme can totally transform the browser, and it's quite simple to install.
10 Best Google Chrome Themes
You can apply fresh Best Google Chrome Themes if you are bored of the same monotonous design and want to give it a total makeover. This post will show you some of the best Google Chrome themes on the Google Web Store. All of the themes are free to download and look fantastic. Let's have a look at the Best Google Chrome Themes.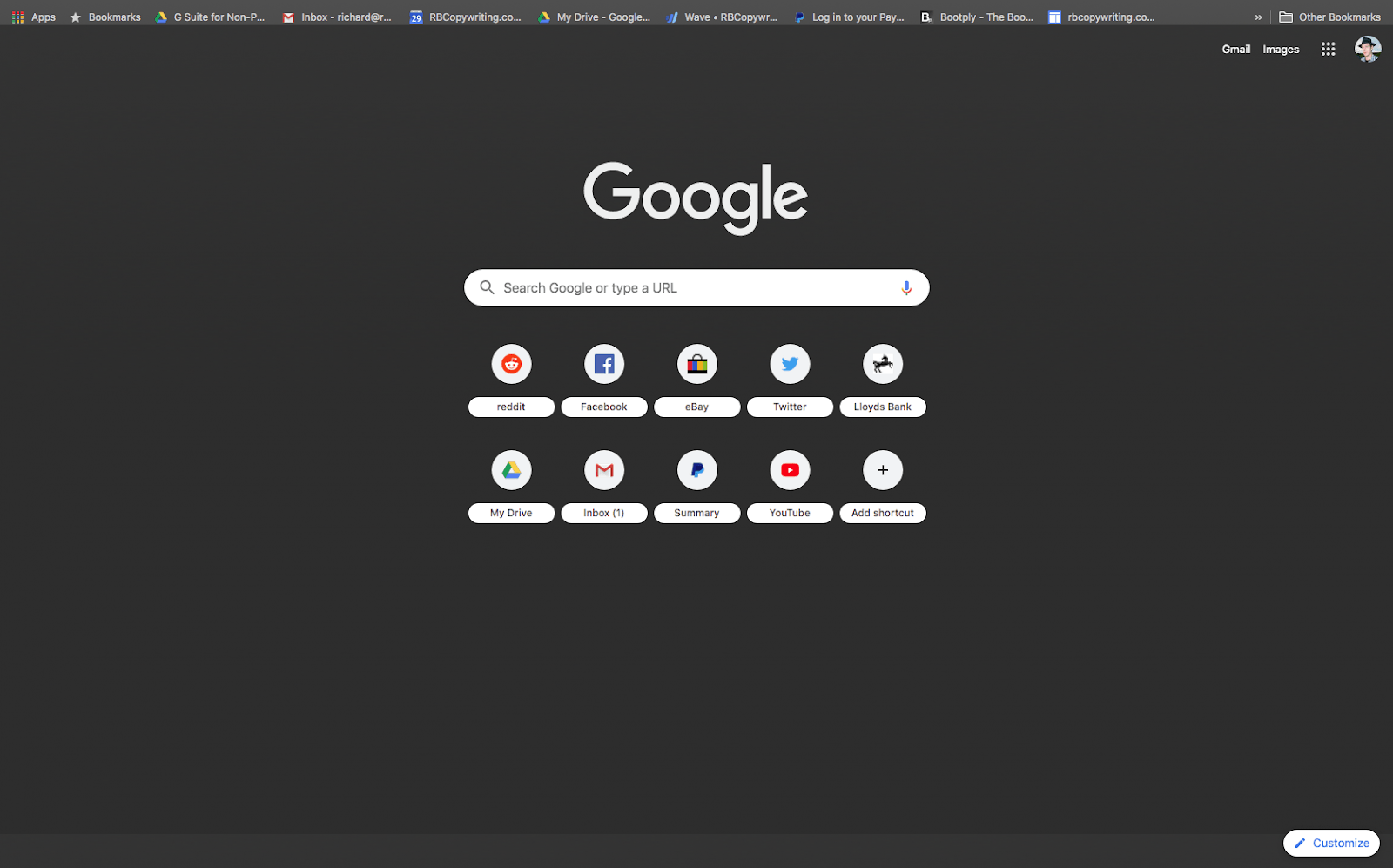 On its web shop, Google provides a large number of themes for Google Chrome. For the Google Chrome web browser, Google has released 14 themes. The Best Google Chrome Themes are rather light, and they appear to be easy and attractive. So, if you want to modify the look of your Chrome web browser, you may use one of Google's themes.
Ride the Wave is a dark theme for people who like it dark. The theme manages to keep your browser's appearance black without making it dull and monotonous. The theme shows a surfer riding a huge wave surrounded by jellyfish that glow in the dark and shooting stars.
Sahara is one of the most popular themes on the Google Chrome webshop. The motif is inspired by the vastness of the Sahara Desert's scenery. The wallpaper for the theme depicts the Sahara desert at night, with the Milky Way glowing brightly. Caravans with camels can be seen in the background if you look closely enough. This is one of the best Chrome themes available.
For those unfamiliar, the Tardis is a fictitious time machine featured in the television series Doctor Who, and the theme is based on it. If you want a lightweight and simple theme for your Chrome browser, Tardis could be the best option. The theme adds a white bar to the top of the current tab for simple navigation, as well as deep blue backgrounds.
Color Fusion is yet another great theme for your Google Chrome browser. Once installed, it adds gradient colors to your Chrome browser once it's upgraded, making it more aesthetically attractive. Color Fusion is distinct in that it offers different gradients for various browser components. The gradient of the current tab, for example, differs from that of the address bar. The theme has a unique idea and is visually appealing.
A Nordic Forest is a good choice if you want to appreciate nature from the comfort of your own home. Nordic Forest is one of the best Chrome online shop themes available. The theme includes a collection of lovely wallpapers with pine trees. This theme is not to be missed if you are a nature lover like myself.
If you are a major fan of Iron Man, you will enjoy Iron Man: Material Design. Even if Iron Man dies an unfortunate end in the film, the Iron Man-Material Design concept will carry on forever. The theme features a stunning image of Iron Man preparing for war. The theme adds a blue-red gradient across the tabs once applied.
Do you want to see what it's like to live in a wet climate? If you answered yes, you should try Raindrops (Non-Aero). The theme is designed to look like raindrops falling on a car's windshield. It's a great theme for nature enthusiasts, and it's now being used by over 152,000 people. The theme also makes your browser's top bar translucent once installed. The theme's sole disadvantage is that it consumes more RAM.
Colors is another great Google Chrome theme that adds colorful paint splashes to your browser. The Google Web Store has a free version of the theme, and it's one of the best themes available right now. On your new tab page, the theme adds a backdrop color splash wallpaper. It has no effect on the look of the address bar or bookmark bar.
The Deep Space Theme in Black is a must-have for everyone who enjoys space or celestial bodies. It's one of the best themes for space enthusiasts, including genuine images from the NASA/ESA Hubble Space Telescope.
Final words
The theme is stunning, and every time you look at it, you'll feel as if you've stepped into space. Experiment with as many different Best Google Chrome Themes as your heart desires. It's a shame you can't use all of Chrome's fantastic themes at once.
Fortunately, there are a variety of options for customizing your Chrome instance to get the most out of it. You can do a lot with various Chrome profiles, and you can modify the themes to fit them so you don't get them mixed up. If you know where to search, there's a lot more you can accomplish with Chrome. So there you have it: the Best Google Chrome Themes. I hope you find this material useful. Please pass it on to your friends as well. Please let us know if you know of any more similar themes in the comments section below.