What are the best budgeting apps in 2022? Budgeting is rarely a pleasurable experience. You must buckle down and stop spending on pleasures and instead concentrate on the necessities such as housing, food, water, and utilities. Making and keeping to a budget is not always easy, which is why we could all use a little assistance now and again.
Mint is the best budgeting app because of its amazing features, affordability, and high user ratings, but we have other fantastic choices that also make our list of the best budgeting apps. These are the best budgeting apps for 2022 and beyond. Budgeting is rarely a pleasurable experience.
You must buckle down and stop spending on pleasures and instead concentrate on the necessities such as housing, food, water, and utilities. Making and keeping to a budget is not always easy, which is why we could all use a little assistance now and again. These are the best budgeting apps for 2022 and beyond.
What is a budgeting App?
A budgeting app is a mobile tool that helps you track your expenses and boost your savings. Typically, you can connect your accounts to see a complete financial picture in a single app. Here are our recommendations for the best budgeting apps for your specific financial demands.
A budgeting app, like everything else, is only useful if you use it on a regular basis. Many apps have financial tools and services that can help you get out of debt and make more money by giving you information about your spending and other things.
Top 5 Best Budgeting Apps in 2022
During our hunt for the best budgeting apps, we came across several recommendations. These are a few that almost made the cut.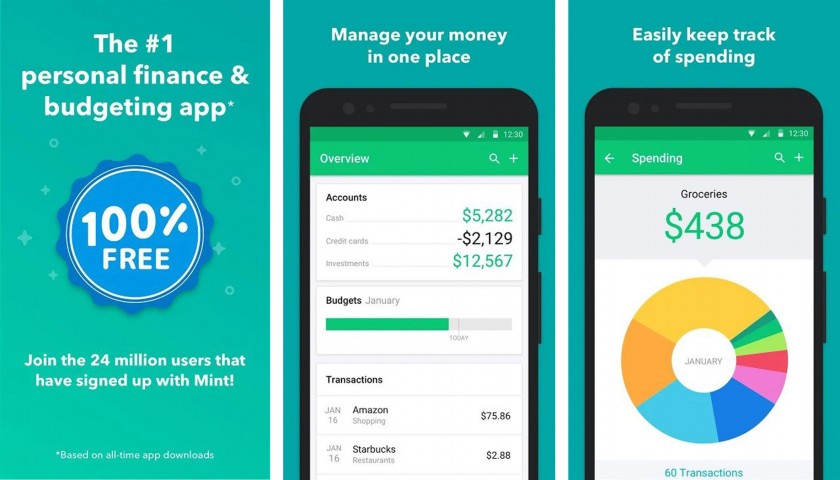 Cost: none.
Mint is one of the most popular budgeting apps for good reason. It is free to use, which is unusual among the best budgeting apps, and you receive financial budgeting shared by 24 million people. The app allows you to establish a specific budget and then track your spending. It analyses your spending habits and recommends ways to enhance your savings. It will also look at your subscriptions to make sure you don't pay for things you don't need. With MintSights, you may create financial milestones and develop a better financial foundation. You can easily navigate between outstanding account balances, monthly costs vs. spending, and even view your free credit score once your accounts are linked. Mint is compatible with not just your bank accounts but also your credit cards, loans, and investments. You can also use the app's built-in TurboTax services to file your taxes with the IRS and get your refund.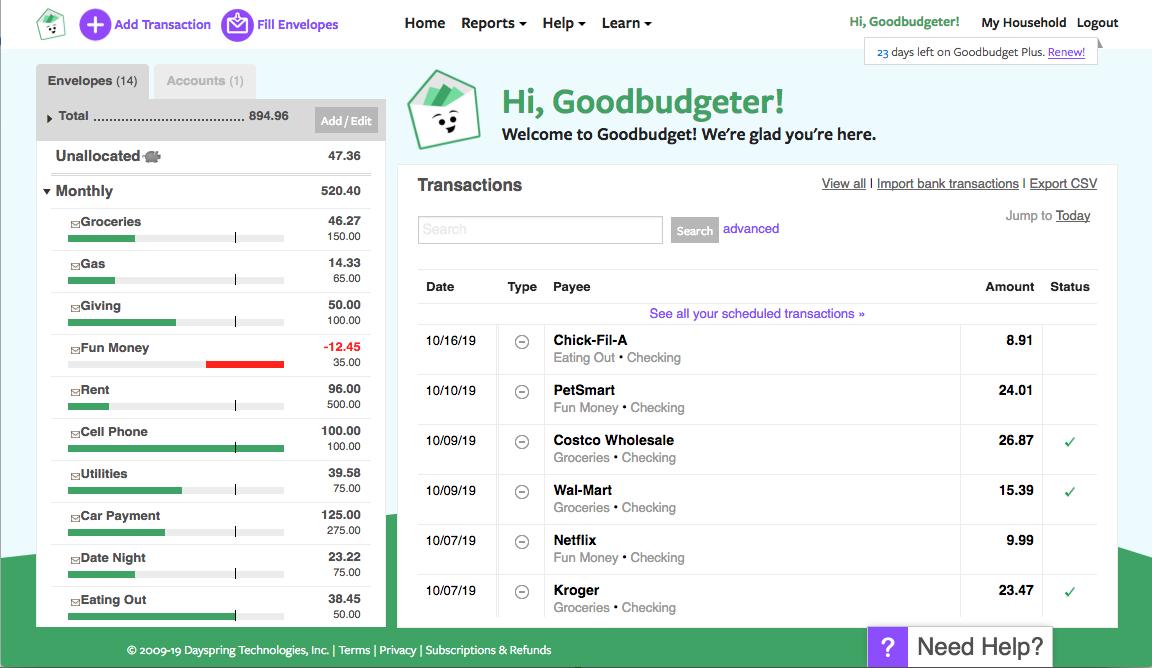 Cost: There is a free version with advertisements, or you can upgrade to an ad-free subscription for $7 per month or $60 per year.
Goodbudget is an app that helps you create a budget and stick to it. Debt tracking software is available to help you stay motivated and on track. It also aids in money management by allowing you to see where your finances are and how they are functioning. You must subscribe to Goodbudget, but once you do, you will have full access to the app via the web and various phones.
This implies that it is simple to share your account with others, such as a spouse or family member. It allows you to stay financially linked even if you are physically apart, which helps to avoid miscommunication and financial disasters. Because all transactions are linked to the cloud, you never have to worry about particular financial transactions going missing. Look at pie charts and reports to keep track of your spending, and make your own reports to show your finances in more detail. Digital envelopes assist you in categorising your resources into accessible dollars, with each envelope designated for certain expenses. It is a way to use virtual tools to make more money that you can see.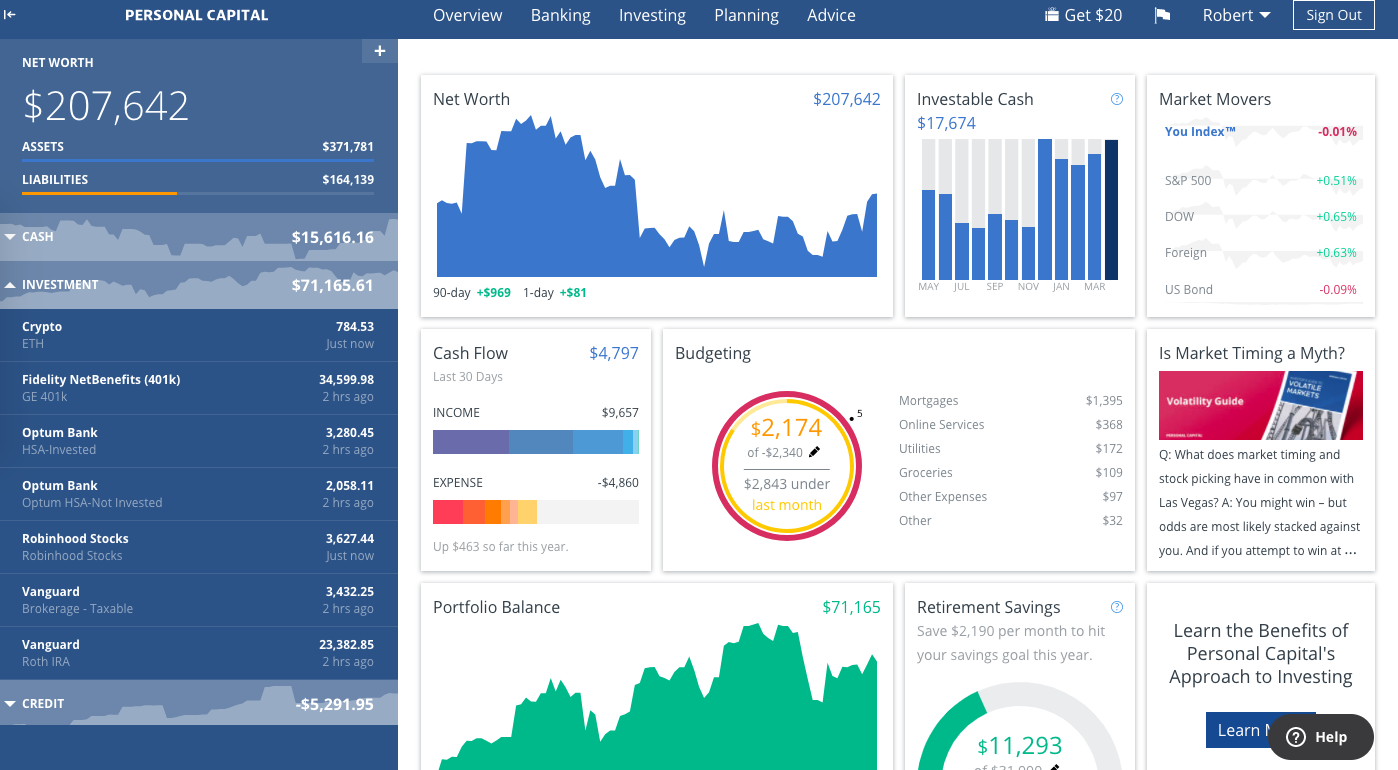 Cost: Personal Capital is free to use.
Personal Capital is a portfolio tracker particularly developed to assist with your investments, bringing a new digital approach to your personal finance. It is used by over 2.8 million individuals. The app works with many different kinds of accounts, like regular bank accounts, investments, stocks, and retirement funds. The unique Retirement Planner tool lets you look at your 401K, IRA, and debt at the click of a mouse. This gives you a full, well-rounded picture of your finances. The Cash Flow graph balances your income and your spending for an easy-to-understand total financial overview, and there is an Investment Checkup tool that evaluates your investments, looking for methods to limit risk while increasing benefits. When it comes to planning and managing your retirement, the Retirement Planner is a fantastic choice.
You may also join Personal Capital as an investor and receive direct help from its financial experts.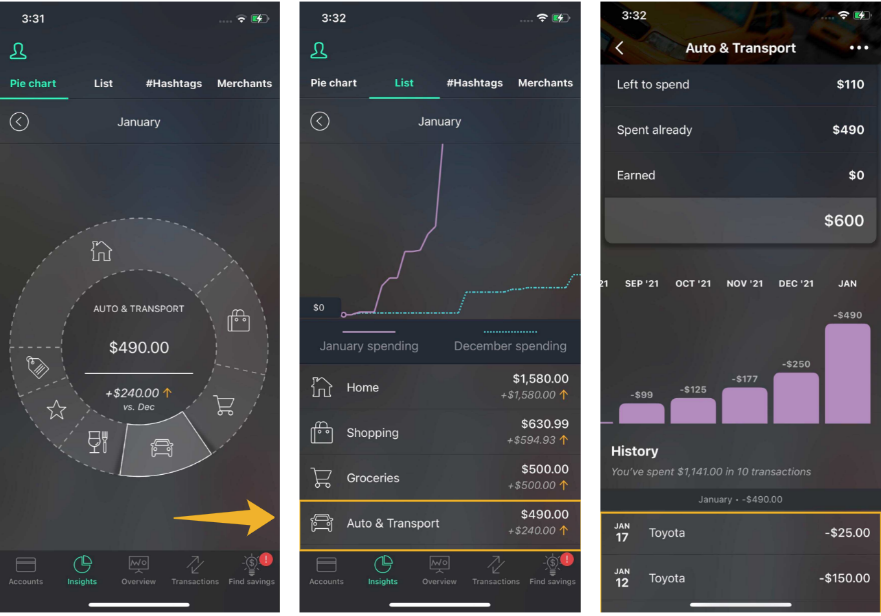 Cost: There are three levels of paid subscriptions, as well as a free basic plan with limited features.
PocketGuard takes a new approach to budgeting by using smart algorithms to keep track of and control how much money you spend. It also monitors your payments, ensuring that you do not miss a payment and risk going further into debt. Once you link your bank accounts, you will have access to a bill tracker and an organiser. Any subscriptions you have will be instantly marked and added to your monthly budget. The "IN MY POCKET" function of the app will automatically compute your monthly spending and then advise you on how much money is left over to spend. It can also help you get lower interest rates on the accounts you already have, so you can save more money. It is simple to determine how much discretionary money you have when the app handles all of the calculating and reporting for you. You do not have to pay to use PocketGuard, but you will need to subscribe if you want to access all of the best features.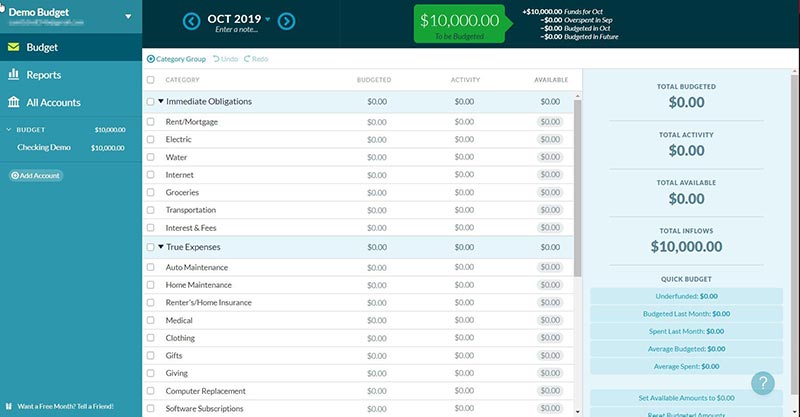 Cost: YNAB has two pricing options.
You Need a Budget (YNAB) has some excellent results, with new users saving an average of $600 in their first two months and $6,000 in their first year of use. It's equal parts personal financial resource, cost tracker, and budgeting tool. You can plainly view your debt vs. your credit, allowing you to determine which accounts require attention and which are performing well. The app syncs right away with your bank accounts and gives you a big-picture view of your finances that compares all of your accounts.In addition to keeping track of your spending, the app has a loan calculator that lets you compare different loan options and interest rates.With the Spending & Net Worth reports, you may establish objectives and track your progress, providing additional encouragement to save money and lower total debt. You can try YNAB for free for 34 days before you have to sign up for a paid membership.
How did we choose these Best budgeting apps?
When looking for the best budgeting apps, we evaluate numerous variables that help create our ranking. Consider the features offered by each app while deciding on the best budgeting app for your requirements.
Can you sync your bank account? What tools are available? What about reports? The more features a budgeting app provides, the better it will be. Fees: It is not unusual for budgeting apps to charge a price for their services, whether it is an upfront cost or a monthly or yearly fee. Make a point of reviewing all prices ahead of time to ensure that you get the best solution for your needs.
Security procedures are an important consideration when selecting the best budgeting apps because you want to ensure that your financial information—some of your most sensitive information—is securely safeguarded before, during, and after use.
Also, consider customer support so that someone is there to assist you if you run into any problems.