Are you looking for the best free Calorie Counting Apps for android? No worries lets start! In recent years, we've heard how sports have evolved from being a kind of entertainment to becoming a habit. It has been filtering the daily lives of a culture that is increasingly going to the gym, running, or riding a bike to exercise. Why? Because, in addition to temporarily distracting the attention, it aids in the attainment of a healthy mind and body.
However, performing sports is insufficient; food plays a crucial part, as many individuals have correctly uttered the saying "we are what we eat" throughout history. As a result, a diet tailored to our needs can provide numerous benefits, thus it's critical to understand what each item contains, such as proteins, salt, and energy content.
This is why we chose Calorie Counting Apps that were simple to use, included barcode scanners for tracking, and had manual input options for specific recipes or specialty foods. We also considered calorie counter apps that go above and above by offering personal coaching and fitness tracking. This is where modern smartphone or tablet technologies come into play, allowing developers to create Calorie Counting Apps that track the number of calories we consume.
What is a Calorie Counting App?
Calorie Counting Apps keep track of how many calories we consume on a daily basis. We use the app to count our calories and add them to our record every time we eat a meal. We'll be able to tell if we're consuming nutritious foods and fulfilling our goals this way.
The best calorie counting app allows you to scan a portion of food in a variety of methods, including snapping a picture, scanning a barcode, and more. It also generates a large database and graphics on our eating patterns, diet regimens, and so forth. As a result, fitness lovers and weight watchers frequently use these apps.
List of 10 Best Calorie Counting Apps For Android
As a result, we've compiled a list of the ten best calorie counting apps in this article: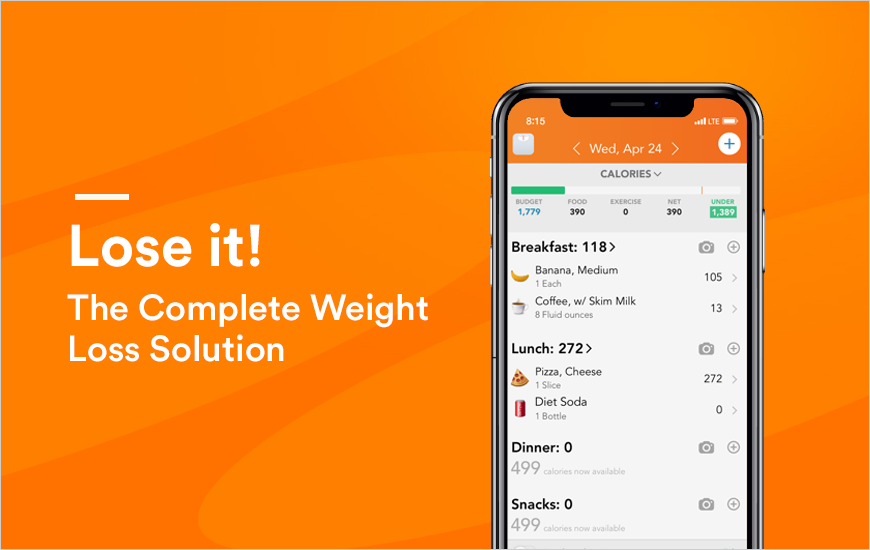 This is the best and most dependable calorie counter app available. It's already used by over 10 million people throughout the world, and it's geared at people who wish to lose weight by monitoring calories. This app is included in the list of top bestfree  Calorie Counting Apps in 2022.
This calorie counting software is created by MyFitnessPal Inc., and it is one of the most comprehensive fitness apps available for tracking and counting calories. Furthermore, this fantastic calorie counter programme offers a database of over 6 million different items. This app is included in the list of top bestfree  Calorie Counting Apps in 2022.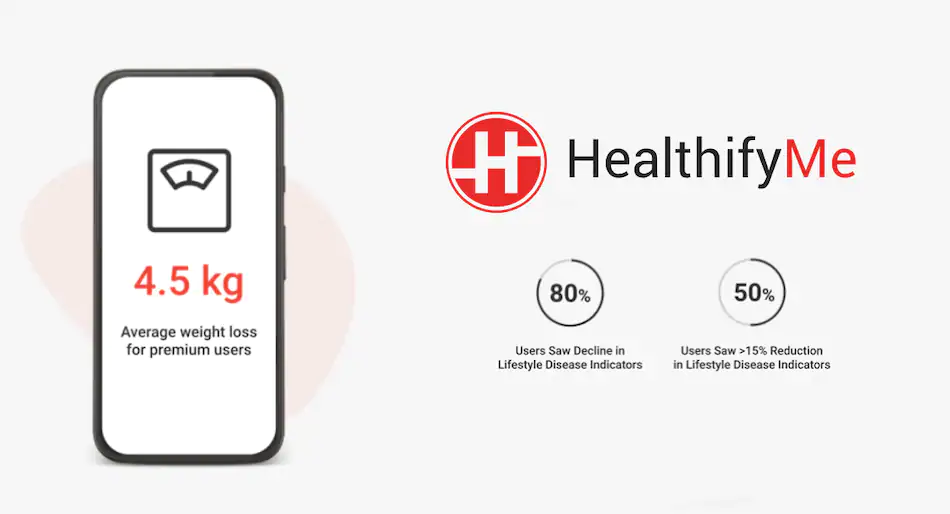 HealthifyMe, on the other hand, is a full-fledged fitness app for Android. Weight loss advice, diet plans, and personal trainers are all available through the app. It also includes a calorie counter to assist you in keeping track of your calorie consumption in order to lose weight and get in shape rapidly. Overall, it's a fantastic Android health app.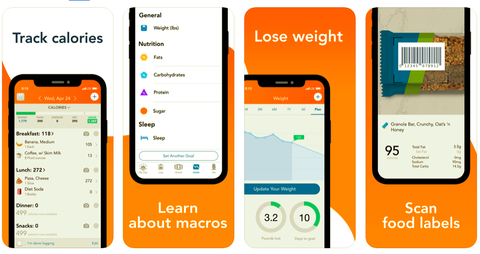 Nutritionix's Track is one of the best fitness monitoring apps available for Android phones. The fact that the software is updated by a team of dietitians is a plus. Track – Calorie Counter is an app that allows you to keep track of everything you eat. You may also use this app to keep track of nutrient consumption, exercise, weight loss, calories, and water intake, among other things. This app is included in the list of top bestfree  Calorie Counting Apps in 2022.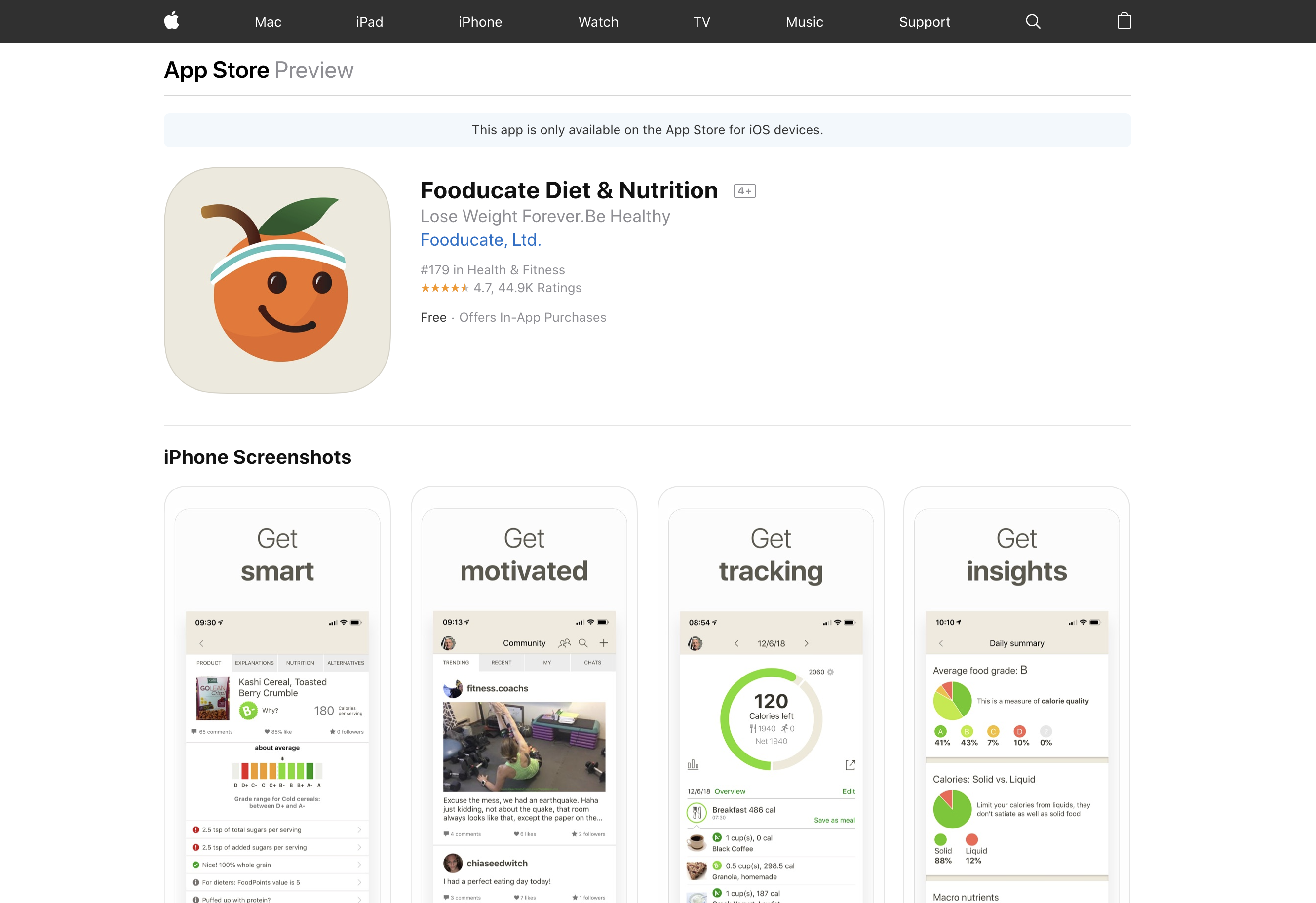 Don't worry if you want to learn about diet planning and compare different foods; this app can assist you. Fooducate Healthy Weight Loss & Calorie Counter, which has an enormous database and an easy-to-use design, would be the best calorie tracking software for you. It includes a massive food database with over 250,000 items. You may scan your foods with the app's barcode scanner. There's also a meal tracker feature that allows you to plan meals for optimal health.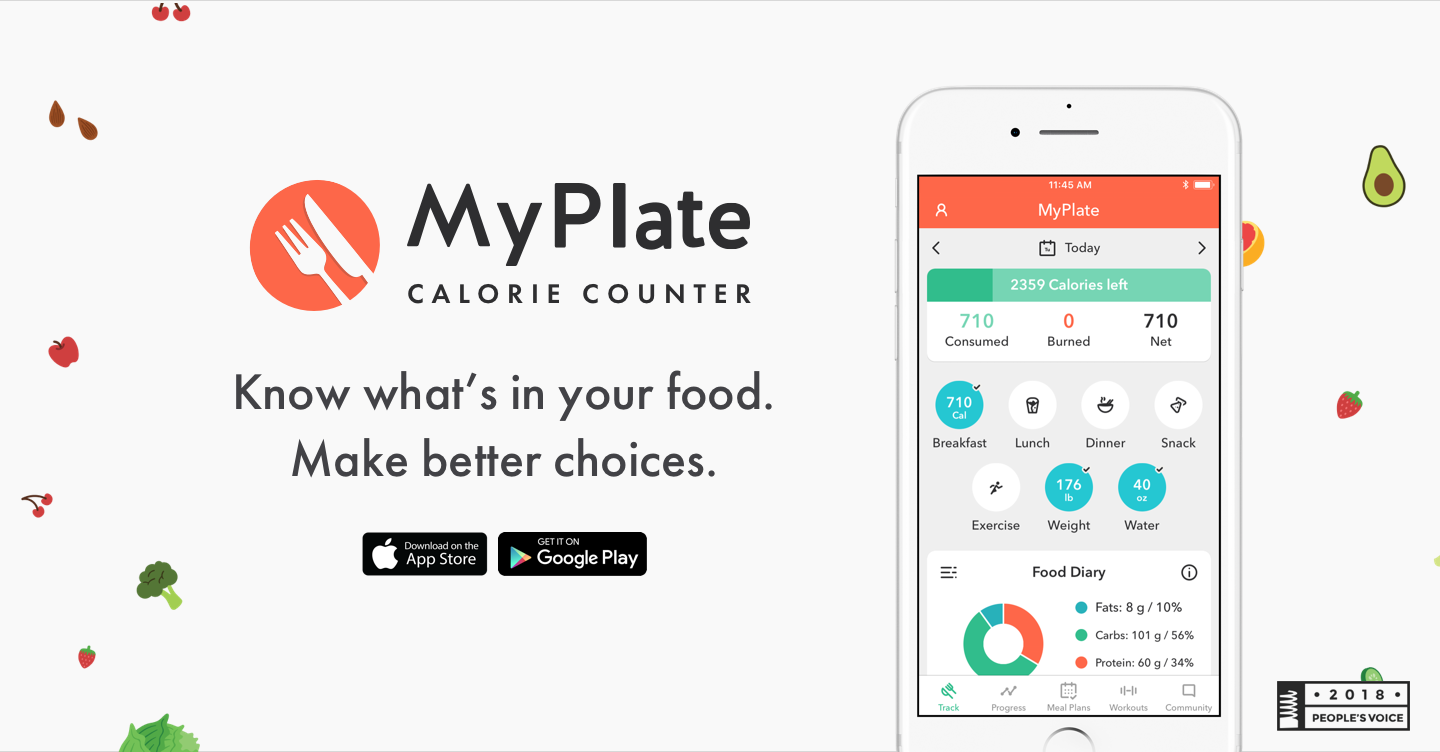 MyPlate is the best calorie counter app available on the Play Store. What's more, guess what? The software gives you access to a vast food database with over 2 million products. It also gives you tailored daily calorie objectives depending on the information in your profile. MyPlate also provides nutritional information for the food you are about to consume.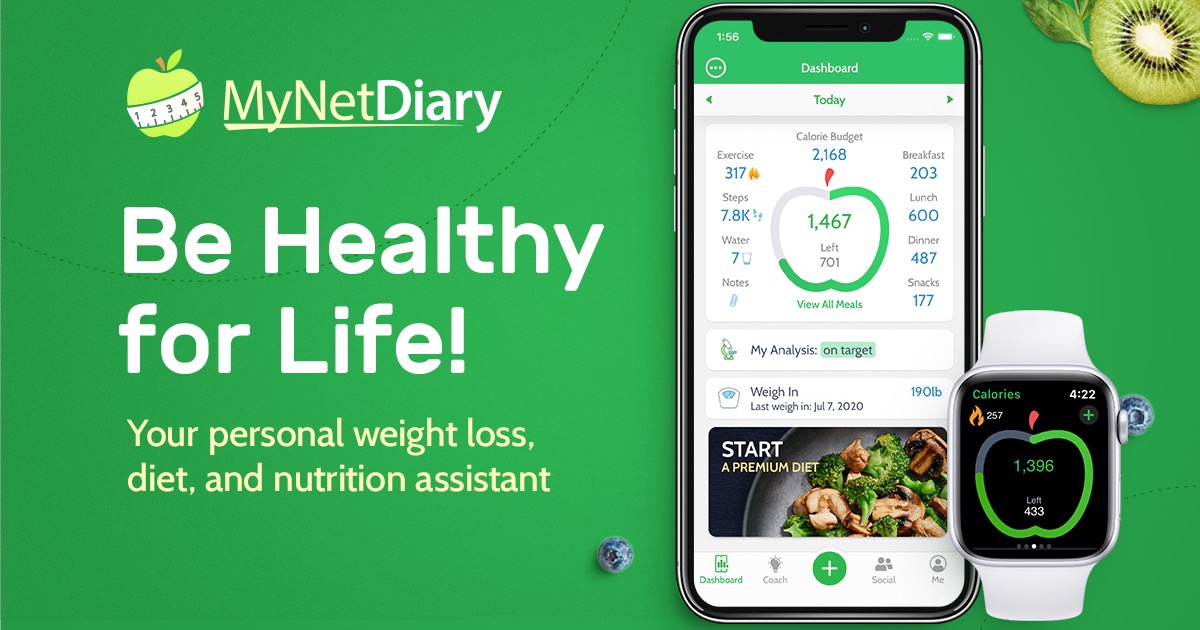 The MyNetDiary app for Android is an easy-to-use and comprehensive diet tracker. As well as changing your diet, decreasing weight, and providing feedback, the MyNetDiary calorie counter application can help you better understand and treat diabetes and pre-diabetes. This app is included in the list of top bestfree  Calorie Counting Apps in 2022.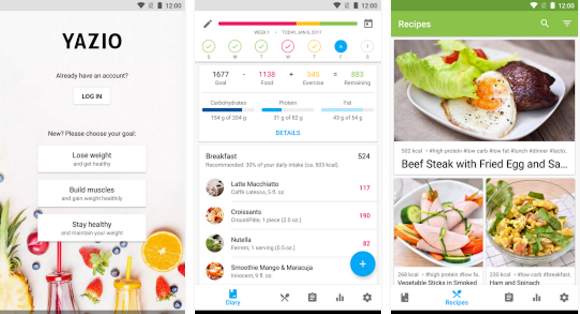 This is a calorie-counting software that simply provides healthy recipes, allows you to track all of your activity and fitness objectives, connects with other fitness apps and gadgets, and assists you in achieving and maintaining your fitness goals. Calorie counting, intermittent fasting, and weight loss are all possible with this software. The free edition of YAZIO offers a database of over 4 million foods and includes a built-in barcode scanner for quick scanning.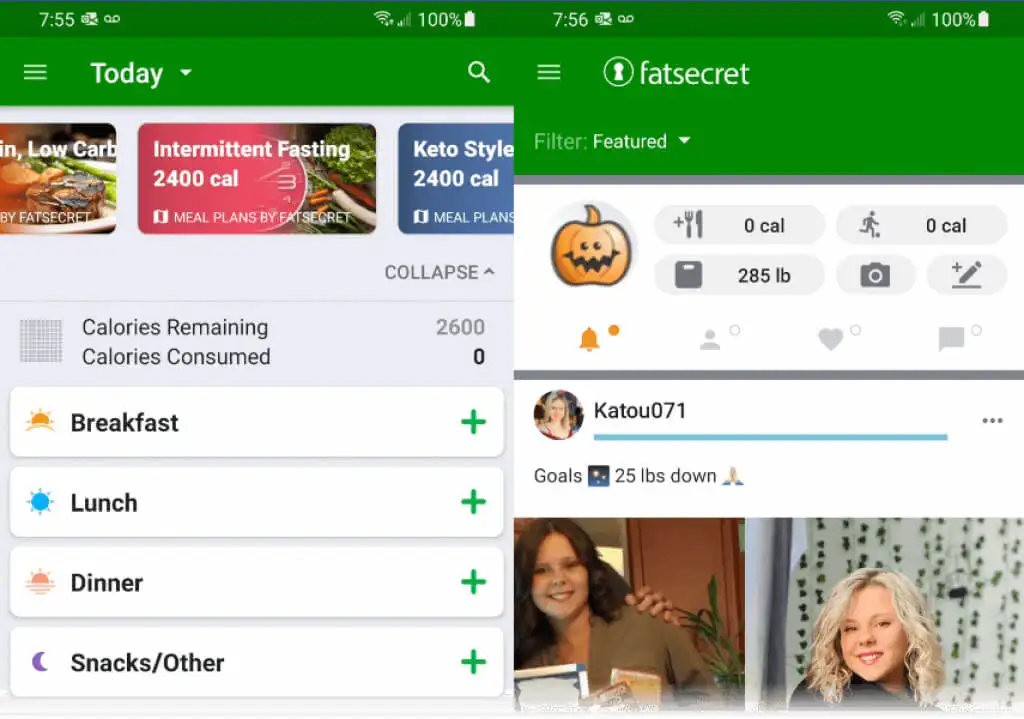 It's a fantastic tool for properly tracking calories and weight loss. FatSecret is a Melbourne-based Australian firm. It's a specially designed app for Australian cuisine and products. If you live in Australia, FatSecret may be of great use to you. It allows you to keep track of what you eat, how much you exercise, and how much you weigh. It also features an image recognition feature that can recognise foods, meals, and objects in a photo.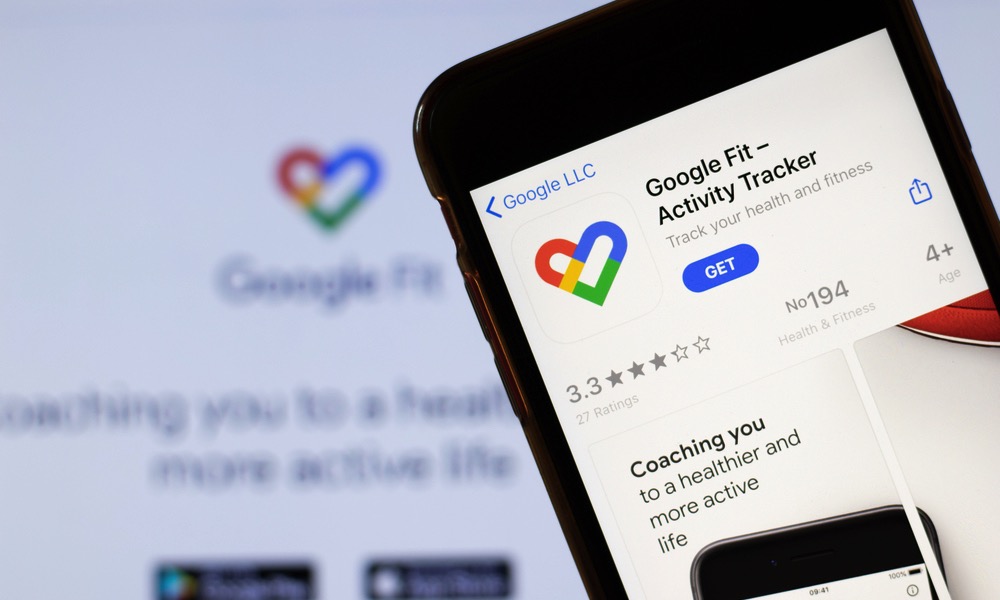 Google Fit is a free app for Android Wear watches, smartphones, and tablets. Basically, you can use this software to track all of your activities, like jogging, cycling, and so on, throughout the day and calculate your effort. To do so, you'll need to select your goals and get personalised advice. Choose the best calorie counter app for you.
How do you choose the Calorie Counting apps?
The answer is that it is debatable. Consider your goals and lifestyle when considering the apps on this list. Do you consume a lot of pre-packaged or processed foods? Then you'll need an app with a huge searchable food database, as well as a barcode scanner and validated entries. If you cook most of your meals from home and enjoy socialising, an app with manual entry techniques and a community support forum may be the best option. Remember to think about the cost of subscriptions and premium features when you make your decision.
Conclusion
These free Android Calorie Counting Apps can help you calculate and track your daily calorie intake. I hope you find this material useful. Please pass it on to your friends as well. Also, do let us know if you know of any other similar apps in the comments section below.