We frequently erase files and folders, images, and movies from our data storage, only to find later that we made a mistake. You may have pushed the delete button on some essential data by accident at times. Some of us are simply too lazy to periodically back up crucial files and folders.
Even though it is advised that we utilize data backup and disc cloning data recovery software to maintain the protection of our vital data collection, it saves us a lot of time and headaches in the long run. However, occasionally your luck is so bad that the hard disc on which you backed up your data crashes or becomes unusable.
So, if you're in this situation, I recommend reading this post thoroughly to find the best answer to your problem. In such a case, there is no need to be concerned or scared, because technology has advanced to the point where nothing is impossible any longer. It is now quite simple to restore damaged data or recover deleted files with the best data recovery software.
The best data recovery software is now accessible as a tool to help you reclaim what you've lost. Every new day, technology advances in its quest to solve all of man's problems by transforming the "Impossible!" into the "Possible!"
Best Free Data Recovery Software For 2022

We'll go over the 9 best free data recovery software in 2022 that you can get on the internet.
1. Recuva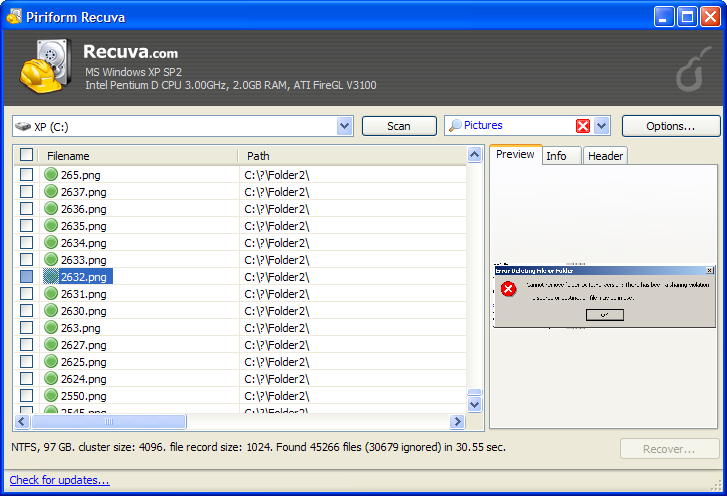 This is compatible with Windows 10, Windows 8, 8.1, 7, XP, Server 2008/2003, Vista, and even older versions of Windows such as 2000, ME, 98,, and NT. Recuva data recovery software also works with older versions of Windows. Recuva is a complete recovery tool that can perform deep scans and recover and extract files from damaged devices. The free version provides a lot to users and is a must-try for getting you out of a jam. The Secure Delete option in the Recuva Software is a unique function that permanently deletes a file from your device, with no prospect of recovery. You Can Also Check : How to Undo On Mac
When you erase a piece of data from your device, this does not usually happen. Hard discs, flash drives, memory cards, CDs, and DVDs are all supported by the software. The enhanced deep scan mode and overwriting features, which are equal to military standard deletion techniques, give the file recovery a truly exceptional feel. It works with both FAT and NTFS file systems.
2. PC Inspector File Recovery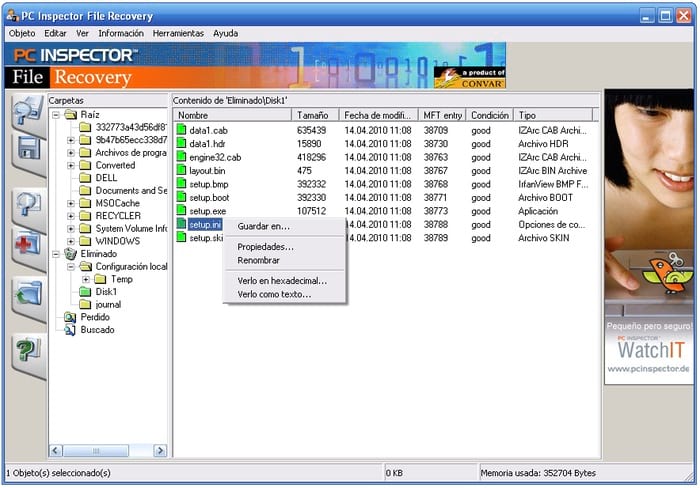 PC Inspector File Recovery is our next choice for effective data recovery software. It can recover movies, photos, data, and a wide range of formats, including ARJ, PNG, RTF, WAV, TIF, ZIP, GIF, HLP, HTML, MID, DOC, MOV, BMP, XLS, and many others. I would not recommend this software to a newbie or someone who is not very software-smart because the interface is a little jumbled up, and it can also end up confusing you and causing overwriting issues. However, if you are a novice and are having trouble with this software, there is a search option where you may look for the file you want to recover. Windows XP, 8, 8.1, 10, 7, Vista, and certain older versions are supported by the software. It works with both FAT and NTFS drives, even if the boot is destroyed. The cluster scanner tool allows you to scan specific portions of your storage devices in-depth for quicker results from suspicious areas.
3. Disk Drill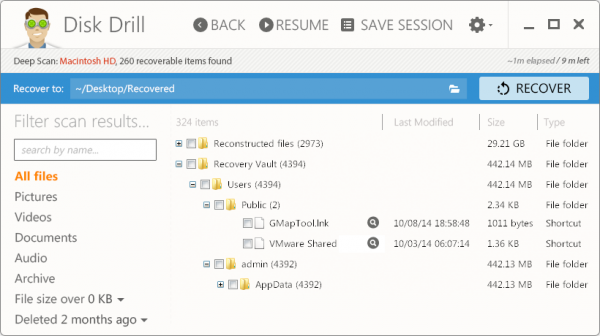 If you're familiar with Pandora Data Recovery, you should be aware that Disk Drill is the next generation of the same family. Disk Drill's scanning tool is quite handy because it reveals all accessible storage on your device, even unallocated space. In Disk Drill, the deep scan mode is effective and produces outstanding results. It also has a search bar for faster working and preserves the folder's original names. There is a preview option, but it is even better because you can save a recovery session for later use. Before you download the Disk Drill software, keep in mind that the storage device you want to restore can only hold 500 MB of data. So, if you only need to recover a few files and folders, this software is the way to go. It also aids in the retrieval of media files, mails, and tiny office documents. This software works with SD cards, iPhones, Androids, Digital Cameras, HDD/SSD, USB drives, and your Mac/PC to recover and restore data from all of these devices.
4. TestDisk and PhotoRec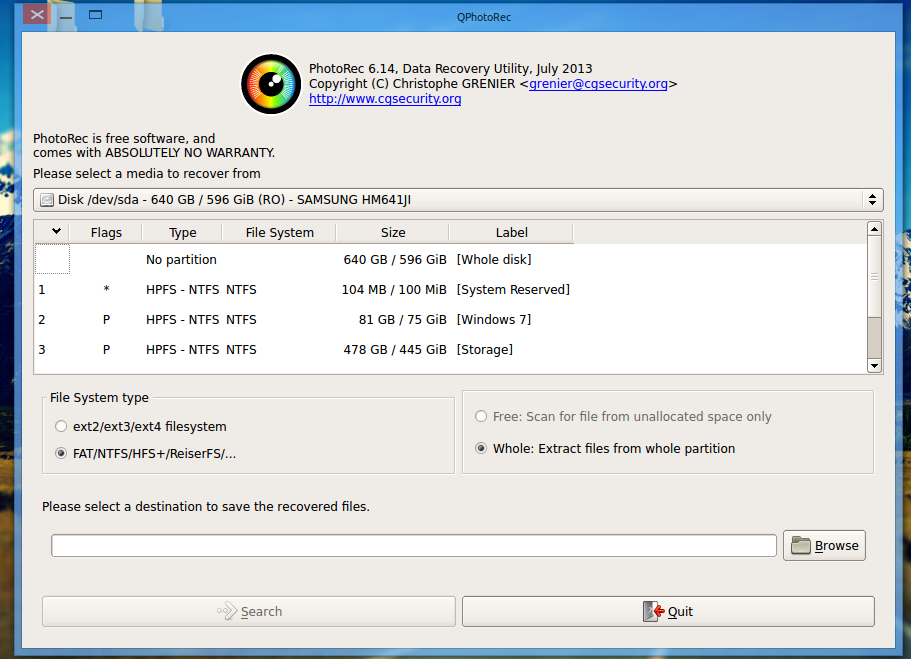 This is the ideal combo for restoring and data recovery software, including files, folders, media, and partitions on your storage devices. PhotoRec is responsible for file recovery, while TestDisk is responsible for partition restoration. It supports over 440 distinct file formats and includes some unique features like the "unformat" tool. TestDisk and PhotoRec software support FAT, NTFS, exFAT, HFS+, and other file systems. The open-source software comes with a number of useful features that make it easy for home users to use and recover their data partitions. Users can rebuild and restore the boot sector, as well as repair and recover deleted partitions. The Test Disk works with Windows 10, 8, 8.1, 7, Vista, XP, and earlier versions of Windows, as well as Linux, macOS,, and DOS.5.
Download TestDisk and PhotoRec
5. Puran File recovery and Puran Data recovery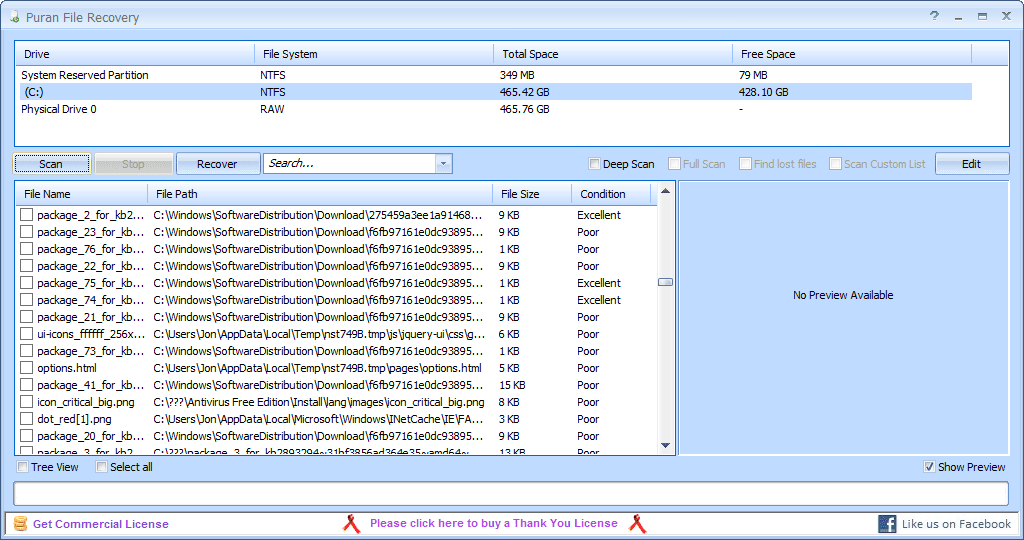 The fifth and sixth steps in the Puran File Recovery and Puran Data Recovery process are Puran File Recovery and Puran Data Recovery. Puran Software is a software development business based in India. Puran File Recovery software is one of the best file recovery programs available on the market. Its ease of use and extensive scanning capabilities set it apart from most other data restoration software on the market. Puran File Recovery will restore your files, folders, photos, movies, music, and even entire disc and drive partitions. This software is compatible with Windows 10, 8, 7, XP, and Vista. The software is only 2.26 MB in size and comes in a variety of languages, including Hindi, English, Punjabi, Portuguese, and Russian. This software's portable version is available for download, but only for 64-bit and 32-bit Windows. Puran Data Recovery is another data recovery software from Puran that can recover data from damaged DVDs, CDs, and other storage media such as hard discs, Blu-ray discs, and so on. This software is, likewise, completely free and very easy to use. Once the data has been scanned and displayed on your computer, you can select the files you want to recover.
6. Stellar Data Recovery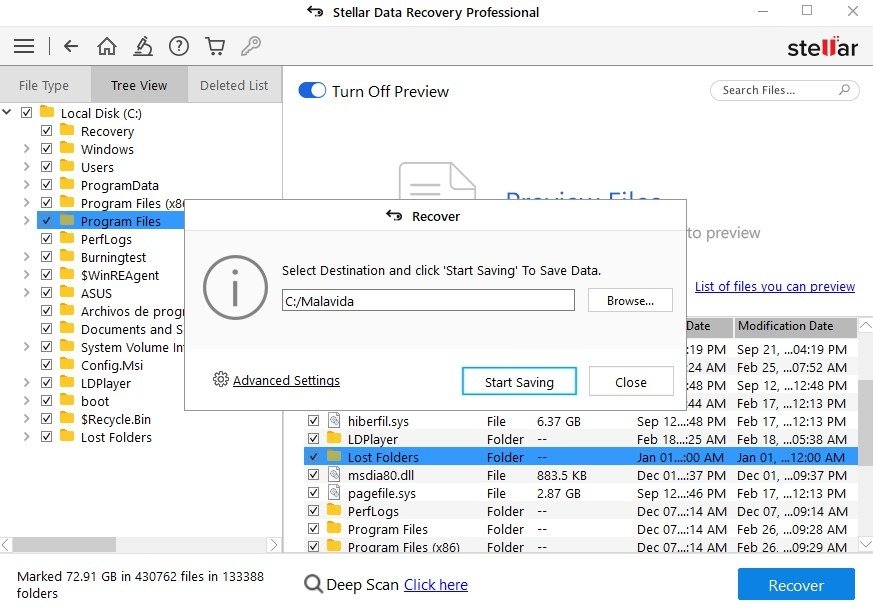 Without this fantastic software, the list of the best free data recovery software would be incomplete! This is the ideal choice for you if you need sophisticated file recovery software for Windows 10, 8, 8.1, 7, Vista, XP, and macOS. Data recovery from empty recycle bins, virus attacks, and so on. You can even try to recover deleted data from RAW hard drives. Stellar Data Recovery can also recover partitions that have been lost. You can rely on it to easily recover your necessary data from USB drives, SSDs, and hard drives because it is one of the most highly rated data recovery software. Even if a device has been fully damaged, partially burned, crashed, or is unbootable, Stellar offers a glimpse of hope. Stellar Data Recovery recognizes and supports the file formats NTFS, FAT 16/32, and exFAT.
Download Stellar Data Recovery
7. MiniTool Power Data Recovery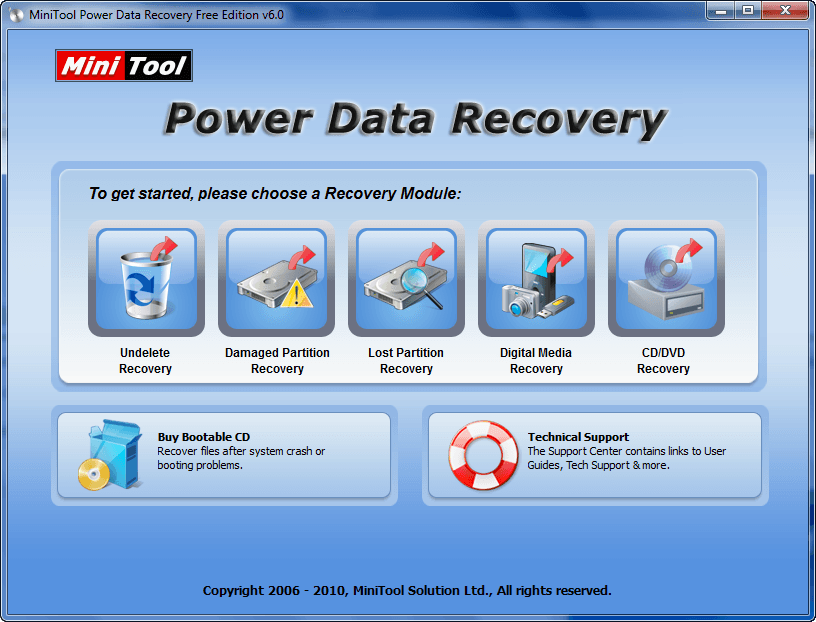 MiniTool is a well-regarded software development firm with a long track record of achievement. That is why its data recovery software has been included in this list! If you've lost or erased a partition through recovery, MiniTool can help you recover it quickly. It's straightforward, wizard-based software with a straightforward user interface. MiniTool is compatible with Windows 8, 10, 8.1, 7, Vista, XP,, and previous versions. Powerful data recovery, Partition Wizard, and ShadowMaker, a smart backup program for Windows, are the main features of the software. Data recovery is feasible on all storage media, including SD cards, USB drives, hard discs, and flash drives.
The Partition Wizard will assist you in swiftly scanning and recovering lost partitions, as well as optimizing them for overall efficiency. The home user version is absolutely free. It allows you to recover up to 1 GB of of data for free. However, if you need more, you must upgrade to the Personal Deluxe edition, which includes additional advanced capabilities such as a bootable DVD function. MiniTool Data Recovery packages for commercial use are available, with enhanced security and greater data recovery capabilities.
Download MiniTool Data Recovery
8. EaseUS Data Recovery Wizard Software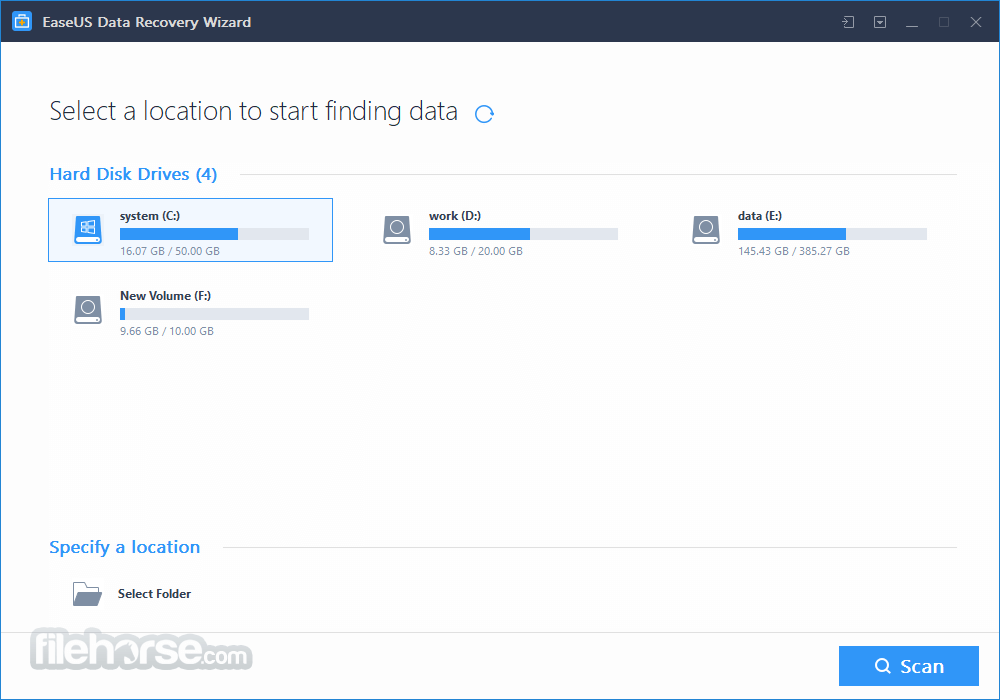 Data recovery may appear to be a time-consuming process with numerous problems, but EaseUS will take care of everything for you. You can recover files from storage devices in only three steps. Partition recovery is also possible. The data recovery software is from a variety of storage devices, including computers, laptops, desktops, external drives, solid-state drives, and both basic and dynamic hard drives. This software can recover up to 16 TB of data from any brand of the hard drive.
Memory cards – Micro SD, SanDisk, SD/CF cards, USB flash drives, pen drives, jump drives, and memory cards – Micro SD, SanDisk, SD/CF cards – can also be restored and recovered. It gets even better because EaseUS also allows data recovery from digital cameras and music/video players. So don't be concerned if your MP3 player's playlists are mistakenly deleted, or if your DSLR's gallery is accidentally deleted. They retrieve a limitless number of files using innovative data recovery techniques.
They scan twice: once for a short initial scan and then again for a deeper scan that takes a bit longer. Pre-recovery previewing is also offered to make things easier and avoid repetitions. Photos, movies, excel, word docs,, and other formats are among the preview formats offered.
9. Wise Data Recovery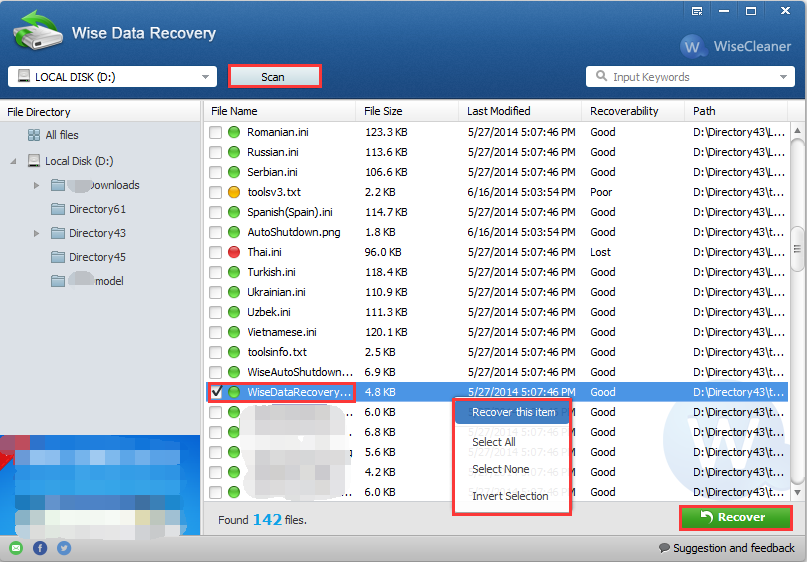 Last but not least, there's Wise, a free data recovery program that's quite easy to use. The software is lightweight, so downloading and installing it won't take long. The Wise data recovery tool can search your USB devices, such as memory cards and flash drives, for any lost data. Wise Data Recovery is faster than ordinary software since it has an immediate search capability that allows you to look for missing data in a big amount of data. It examines the desired volume and provides immediate results. It supports all file formats, allowing you to retrieve any document. You may even tailor your scanning by limiting it to movies, photos, files, documents, and so on. Windows 8, 7, 10, XP,, and Vista are all supported by the software. The Wise data recovery software portable version might help you save a lot of time.
Conclusion
So now is the time to take a deep breath and quit stressing about those crucial documents on your computer that have vanished. This post should have answered all of your questions! Now, I hope you were able to use some of the best free data recovery software mentioned above. However, if you have any further queries about this article, please leave them in the comments section.