Are you looking for the best equalizer apps for Android in 2022? No worries let's start! Smartphones have now surpassed television as the leading source of media consumption. When it comes to Android smartphones, the majority of them come with a built-in music player. The default music player is adequate for listening to music, although it lacks many important music-related features, such as an equalizer.
Are you a music aficionado? As a result, you must use your phone to listen to music. However, most Android phones lack the necessary bass boost on their audio devices, necessitating the use of the best equalizer apps for Android. On the App Store and Google Play Store, there is a vast list of best equalizer apps.
You can replicate music and get the most out of it with such apps. Find an app that matches your music demands by scrolling down the page. For a long time, Android has supported equalizers, but it's useless due to the lack of controls. Installing the best equalizer apps is required to have the best music listening experience.
We'll go over some of the best equalizer apps for android in this article.
10 Best Equalizer Apps For Android (Boost Audio)
Equalizer apps allow you to tweak various frequencies to achieve the perfect sound. Equalizer apps help improve the overall quality of your device's music output. This article discusses the advantages and disadvantages of the ten best equalizer apps for Android phones that boost bass and normalise audio.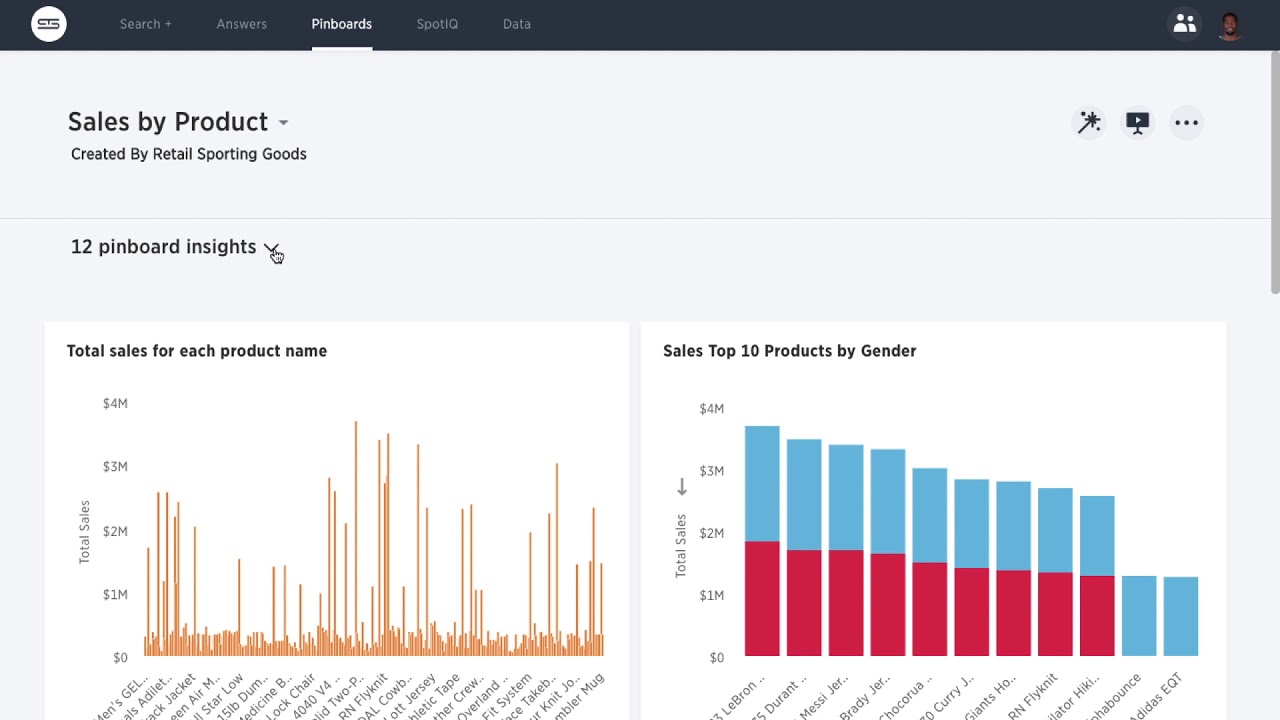 SpotiQ is a comprehensive audio equalizer app for Android cellphones. The software features a five-band equalizer and recognizes your music player instantly. You can use the app's built-in audio presets to improve the sound quality. SpotiQ has the advantage of instantly detecting Spotify tracks and applying your chosen setting.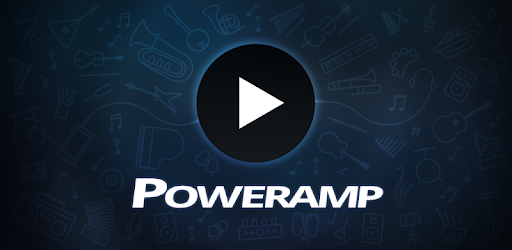 Look no further than Poweramp Equalizer if you're seeking a powerful audio processing app for Android. It's a full-featured equalizer app with several choices and functions. Most third-party audio players and streaming apps were supported when it came to music player compatibility. Poweramp Equalizer is, in general, one of the best equalizer apps available for Android.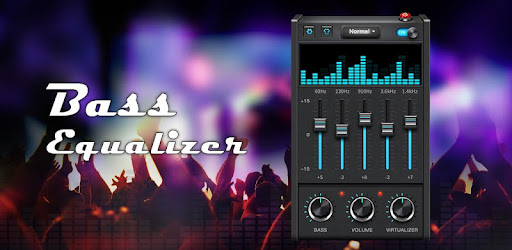 It's one of the best and most well-rated Android equalizer apps available. Equalizer & Bass Booster is unique in that it has both an equalizer and a bass booster. When it comes to the equalizer, the program offers a five-band equalizer for sound management.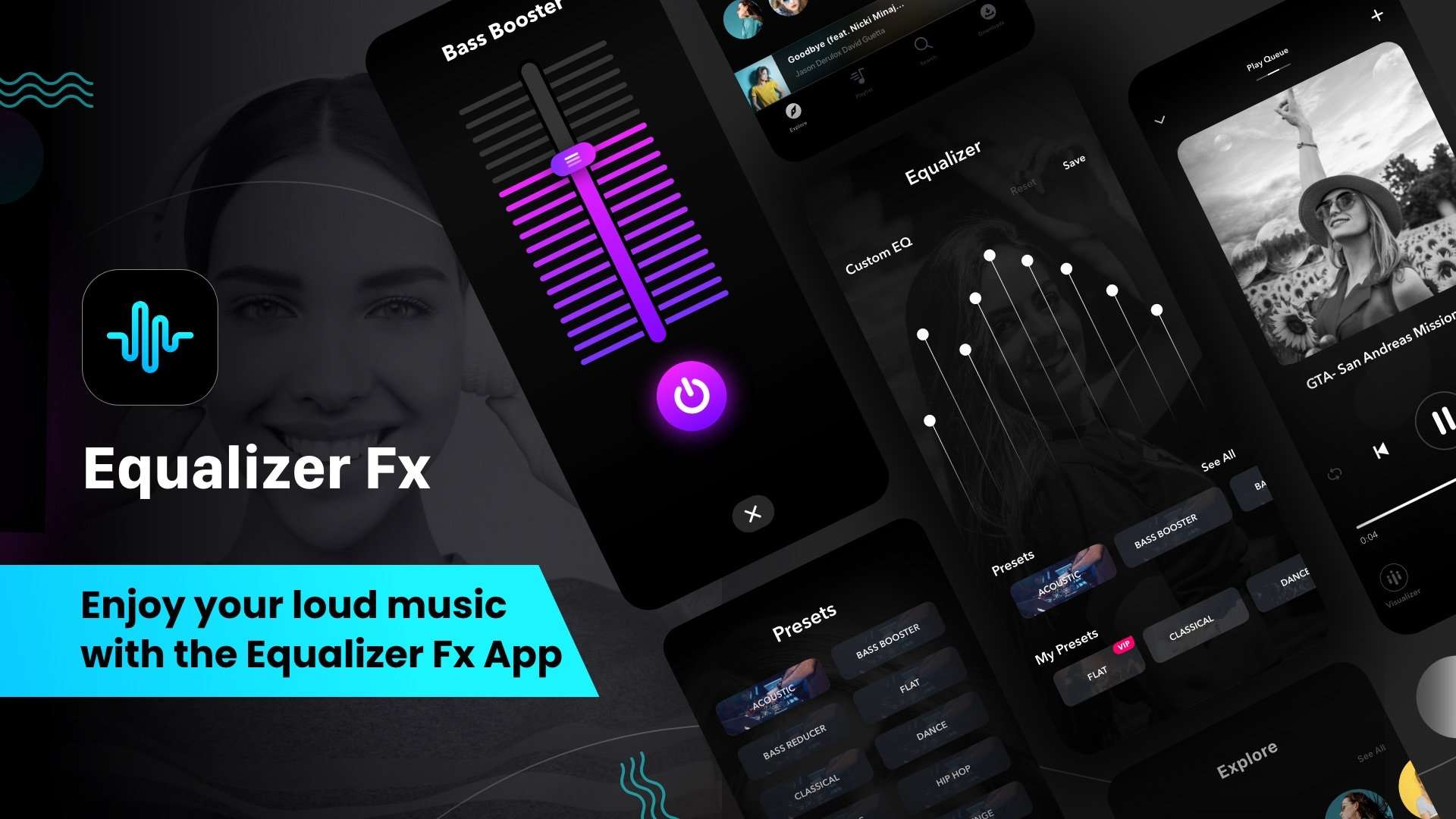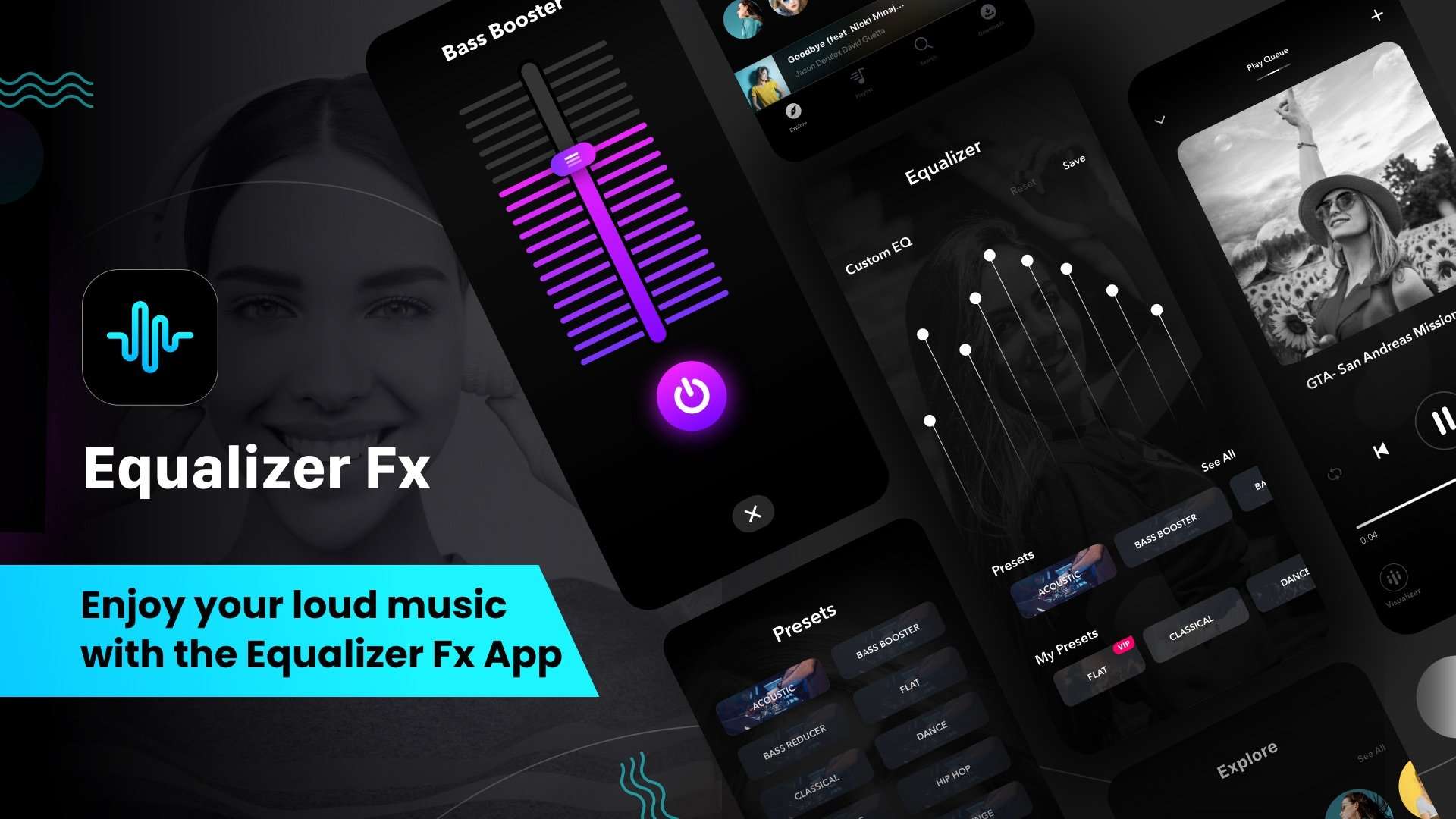 Equalizer FX may be the best choice for you if you're looking for an Android equalizer app with a lot of capabilities and a simple design. Equalizer FX, like Equalizer & Bass Booster, includes a five-band equalizer, bass boost, and virtualization capabilities. This app is included in the best equalizer apps for android in 2022.
Aside from that, Equalizer FX is recognized for its powerful loudness Enhancer feature, which is compatible with the most recent version of Android. There are also 10 settings, a four-by-one widget, and other features. If your phone is particularly stringent about background processes, the app may terminate at any time. You will not be charged for the app, but you will be charged to be ad-free.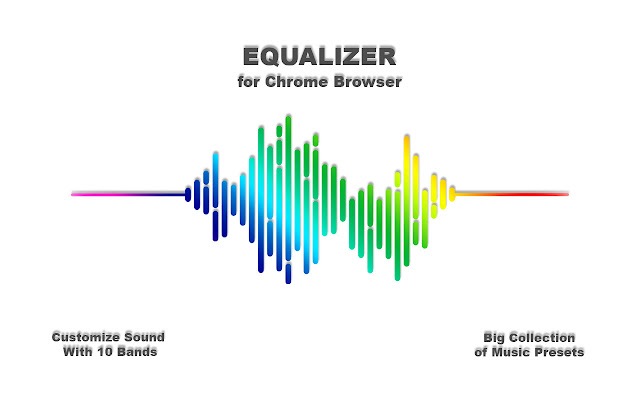 Music Equalizer can be the best choice for you if you're looking for Android software with an equalizer feature and an amazing interface. When it comes to the equalizer, the app has a five-band equaliser with a bass booster. Not only that, but the equalizer also comes with over 10 pre-programmed presets.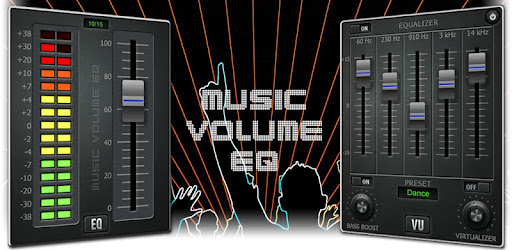 It is one of the most popular and well-reviewed best equalizer apps on the Google Play Store. The amazing thing about Music Volume EQ is that it works with almost all Android versions, and the developer promises that it should work with most of the popular Android media player apps. Aside from that, the Music Volume EQ has a five-band Equalizer and nine presets for consumers to choose from.
This program features a five-band equalizer that only functions when a headphone is detected. Once you've set it up, the Headphones Equalizer adapts itself to the music you're listening to. Additionally, Headphones Equalizer is well-known for its headphone calibration adjustment tools. This app is included in the best equalizer apps for android in 2022.
If you're looking for a full-featured music player app to meet all of your music needs, the Equalizer music player booster is a must-try. It's an all-in-one music player with Equalizer support that's available on the market. It also has a powerful bass volume booster and a 7-band equalizer. This app is included in the best equalizer apps for android in 2022.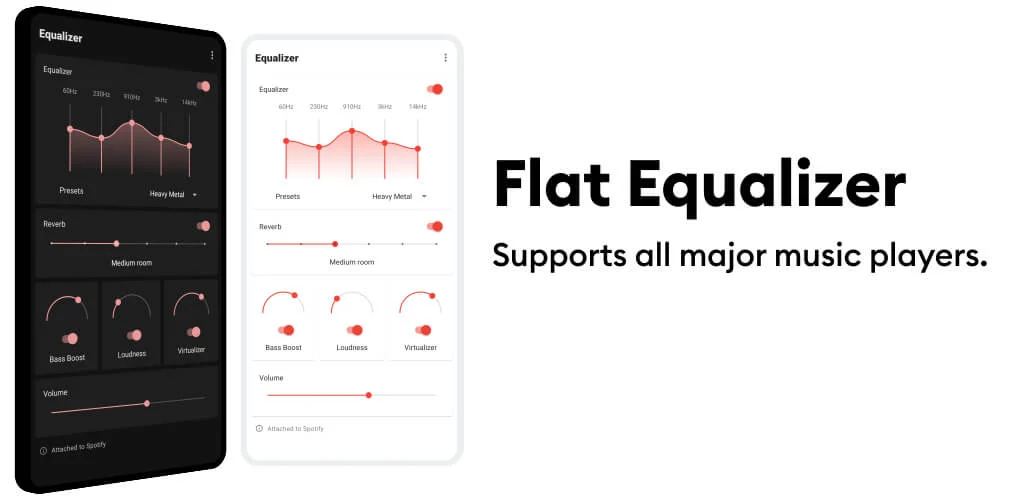 Flat Equalizer is a new equalizer app for Android that can be found on the Google Play Store. Flat Equalizer's best feature is its minimalist Flat UI, which adheres to Google's Material Design guidelines. Aside from that, the equalizer app has two alternative themes to choose from Light and Dark. Flat Equalizer is yet another excellent Android equalizer software available today.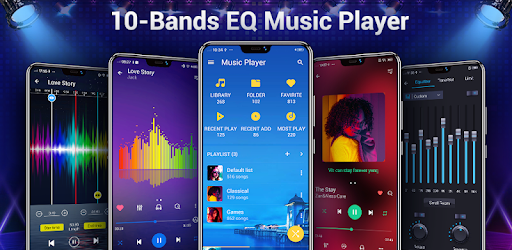 It's a music player with a ten-band equalizer built-in. Furthermore, the Android music player software supports a wide range of audio file types, including mp3, midi, wav, flac, raw, aac, and others. Users can choose from 12 distinct music settings, including bass, pure voice, classical, dance, and more.
Conclusion
This post has provided you with information about the best Equalizer apps for Android devices, including their best features and drawbacks. There are a million apps in the Play Store that promise to be thousands of things, yet many of them turn out to be phony apps or even contain malicious viruses when tested in real life. As a result, this article can assist you in locating the software that best suits your needs. So there you have it: the best Android Equalizer apps available right now.
Please let us know if you know of any more similar best equalizer apps in the comments section below. I hope you find this material useful. Please pass it on to your friends as well.