Are you looking for the best gallery apps for Android phones? No worries let's start! If we glance around, we can see that practically everyone today has an Android smartphone. The Android operating system is used in the majority of today's smartphones. Not only that, but smartphones are becoming more powerful as RAM, processors, and cameras improve.
Because we have hundreds of images on our smartphones, having a decent gallery app becomes essential. The Android Gallery app is functional, but it is slow and unappealing. Not only that, but the default best gallery apps for Android lack important functions such as batch deleting, transferring, and so on.
Although the Android default gallery apps given by our phone manufacturers are functional and meet our needs, there is much more to be gained from a few third-party best gallery apps for Android.
Other Android gallery apps offer features such as hiding our favourite moments in a private vault, modifying them, categorising photos by date, time, and type, and even editing the EXIF data. Continue reading to learn about the best gallery apps for Android and the features they provide.
10 Best Gallery Apps For Your Android
This is a list of the top best gallery apps for Android. As a result, we've decided to offer some of the best gallery apps for Android in this article. So let's have a look at the list.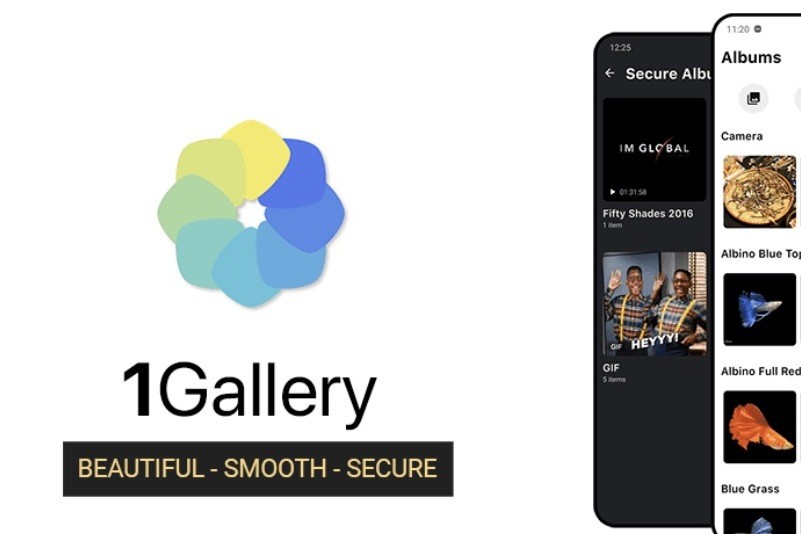 1Gallery is a full-featured gallery app for Android handsets that replaces the stock gallery app. The gallery app for Android is intended for photo management. Aside from standard photo and video management tools, 1Gallery also has a few extras. You get a photo and video editor, a vault to hide photos, and more with 1Gallery. 1Gallery for Android also has a variety of picture widgets and theme settings.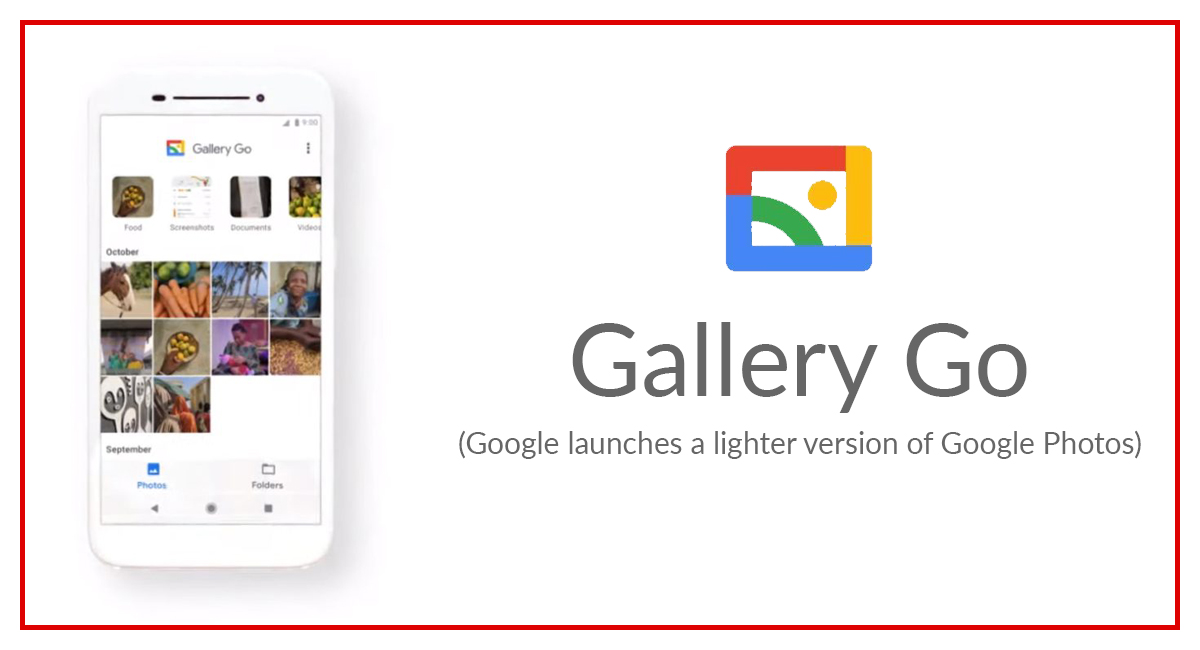 Look no farther than Gallery Go if you're looking for a clever, light, and fast photo and video gallery app for Android. Gallery Go has the advantage of automatically organising your images into groups such as people, nature, selfies, animals, documents, videos, and movies. In addition to standard photo management functionality, Gallery Go includes a few simple photo editing tools. Furthermore, the gallery app for Android is small and built for offline use.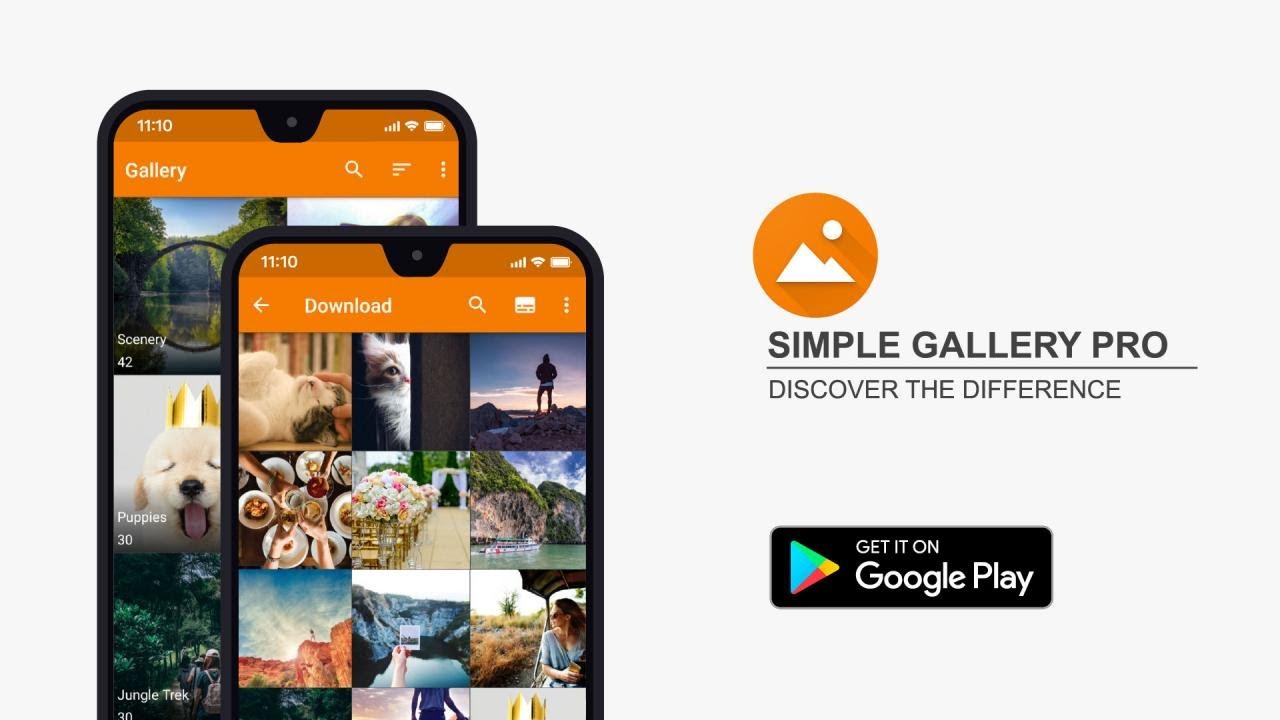 In the Google Play Store, it is one of the best gallery apps available. Simple Gallery includes a lot more capabilities than just managing and organising photographs. It offers a photo vault where you may conceal photos. It also has a picture editor that allows you to crop, resize, and edit images.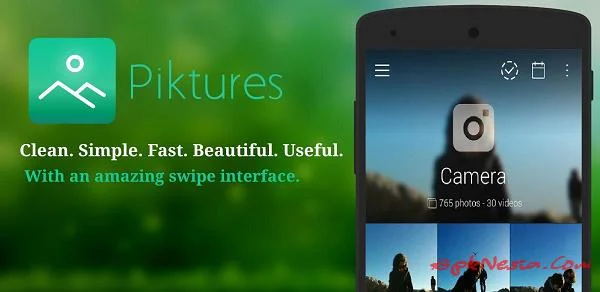 Piktures, for example, is one of the most popular picture-editing best gallery apps for Android. You may use Piktures to access photographs, movies, and other media stored on your phone or SD card. It's an effective photo manager that's quick and easy to use. It doesn't have a built-in photo editor, but it can conceal your photos and even back them up to the cloud. Cloud services like Google Drive, OneDrive, Dropbox, and more can also be used by the app.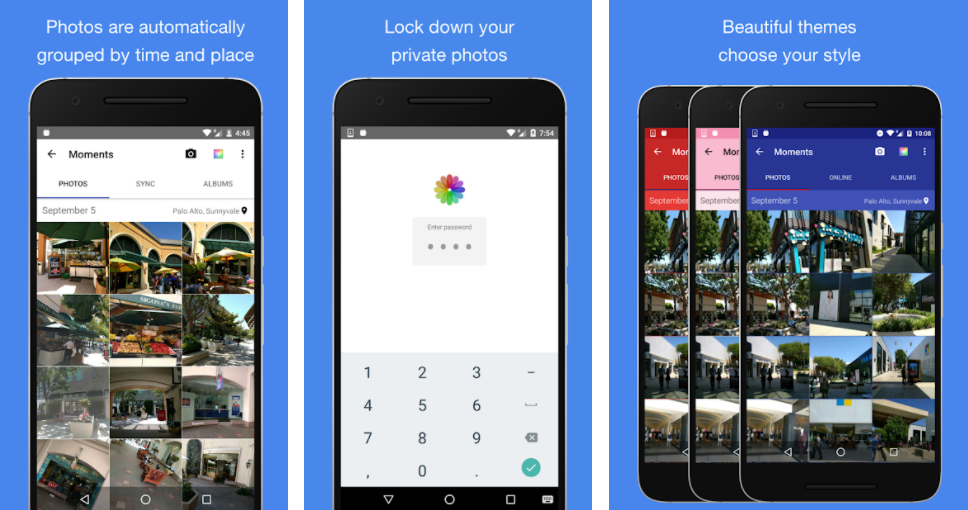 Foto Gallery could be the best choice for you if you're looking for a lightweight and dependable Android gallery app to organise your photos. Apart from these capabilities, it is one of the few photo organisers that contains a trash folder that allows users to retrieve unintentionally deleted photographs and allows users to change the app's appearance.
Foto Gallery also allows you to create GIF files from videos, and it has a video player, GIF player, and photo editor for this reason. What's more, guess what? Foto Gallery is a feature-rich Android gallery app that allows you to rearrange photographs, hide or exclude private folders, create new folders, and more. Not only that, but the gallery app also provides users with a variety of themes.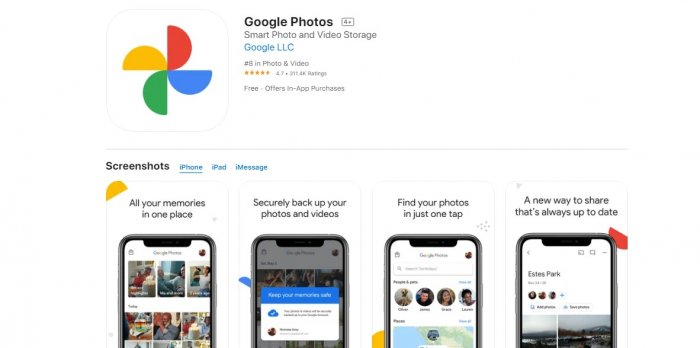 Google Photos is pre-installed on the majority of Android smartphones these days. For those who don't know, Google Photos is one of the best gallery apps for Android and iOS. It also has unique capabilities, such as an image editor, and can import photographs from other web apps. It also gives users the option of hiding photos and securing them with a password.
The best part about Google Photos is that it's a photo and video storage service that offers consumers limitless storage. Not only that, but Google Photos also serves as a backup service for photos.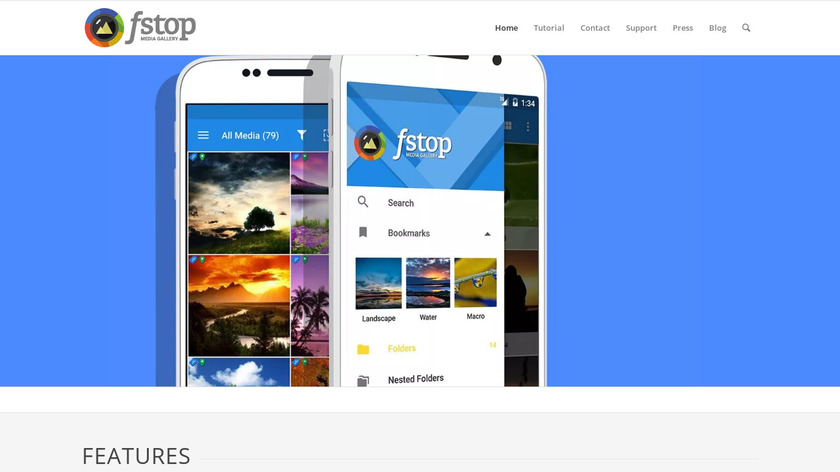 F-Stop Gallery is a completely free app with no advertisements. The app provides users with everything they need to properly manage their photographs and videos. The most intriguing feature, aside from being a photo manager, is that users can search for their photos on Google Maps.This app has a pro edition with additional capabilities such as a picture editor and the ability to hide photos. F-Stop Gallery also allows users to save tags, create folders, and bookmark important photographs and movies.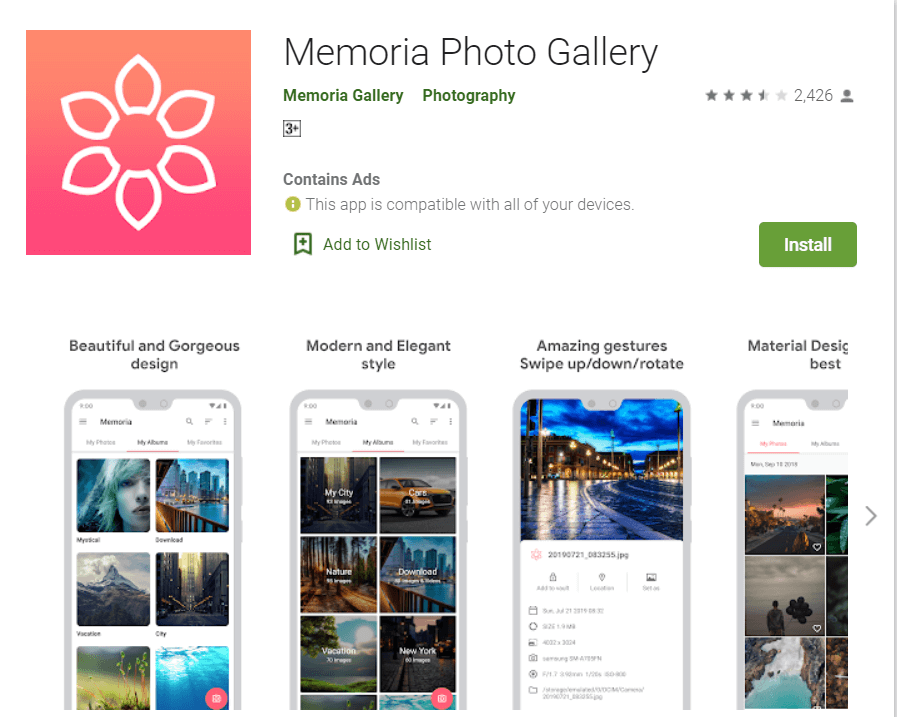 It's one of the more attractive best gallery apps on the Google Play Store. Memoria Photo Gallery has a gorgeous material design that allows for easy, fast, and organised browsing of all photos. Another great feature of Memoria Photo Gallery is that it has a photo vault where you can store your albums and photos.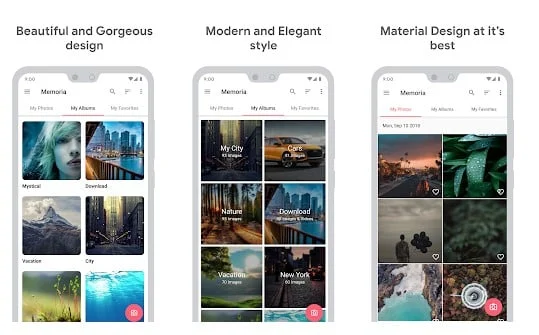 It's a new Android photo management app that you can find on the Google Play Store. What's more, guess what? Best Gallery provides customers with a variety of photo management capabilities such as gesture support, various sorting choices, and rapid search, among others. It is possible to add folders, modify view kinds, and even apply multiple themes.
Despite all of these advanced features, Simple Gallery is a free and lightweight app that is a solid competitor to the best gallery apps for Android devices. Not only that, but Best Gallery also includes a variety of photo editing tools such as cropping, rotating, resizing, and filters.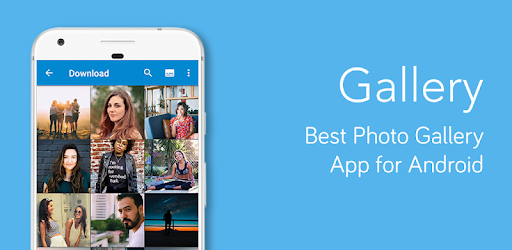 Photo Album, Image Gallery & Editor is a multi-purpose image management app accessible on the Google Play Store, as the name suggests. The app has a lot of users on the Google Play Store, and it has a lot of features. It's more user-friendly than the default Android gallery app, and it supports a variety of album kinds in both grid and list views. It also allows you to backup and post photos to cloud services such as Amazon Cloud Drive, Dropbox, and Facebook. You can create albums, manage images, share photos, and more with the Photo Album, Image Gallery, and Editor.
Conclusion
For the time being, the best gallery apps for Android devices have come to an end. There may be others that I have overlooked, and I would welcome your suggestions to round out the list. Also, in the comments area below, let us know which Android gallery app you prefer and why. Remember that checking out new apps is an adventure in and of itself, with a few difficulties to overcome as you become accustomed to the new app.
But now is the time to break free and use some of these apps with more advanced capabilities instead of the dull and uninteresting gallery apps that come standard with most high-end smartphones.