Are you ready to give Twitter a rest or say goodbye? Follow the steps below to deactivate or delete Twitter account from your iPhone, iPad, or computer. You might wish to download a copy of your information before you delete Twitter account.
Find out how to do it here. According to Twitter (deleted), you may reinstate an account up to 12 months after it has been deactivated. If you believe you'll want to use your current Twitter username or email in the future, you should change them before you delete your account. Follow the instructions below to delete Twitter account (or deactivate it for 30 days to 12 months).
How can you delete Twitter account on your iPhone?
Following these steps to delete Twitter account will result in your account being deleted and no one being able to find you on Twitter or access your profile. Note that deactivating an account on a mobile device is not possible; you must go to twitter.com to do it. Additionally, any tweets previously indexed by Google or Bing may still be accessible via those search engines. Follow our simple step-by-step instructions to delete your Twitter account.
Twitter for iOS and mobile web
On your iPhone or iPad, launch the official Twitter app (or head to twitter.com).
Swipe from left to right or tap your profile photo.
Choose Settings and Privacy from the drop-down menu, then touch Your Account at the top.
Choose to deactivate your account at the bottom.
Select a reactivation timeframe (30 days or 12 months).
Read the disclaimers and then select Deactivate.
To delete your account, enter your password and follow the steps.
On the iOS app (nearly equivalent on the mobile web), these steps appear like this:
Twitter for desktop
In the left-hand sidebar, click the three-dot icon.
Choose Privacy and Settings, then Your Account at the top.
Choose to deactivate your account at the bottom.
Select a reactivation timeframe (30 days or 12 months).
Read the terms and conditions, then touch or click Deactivate.
To deactivate or delete Twitter account, enter your password and follow the steps.
How do you delete your Twitter Account?
Perhaps the news of Elon Musk's purchase of Twitter didn't sit well with you, or you'd had enough of other users. Regardless of your motivations, you want to leave the service—and depart with a clean slate. It's simple to delete Twitter account. You may do it on a computer or with a mobile app. Simply follow these steps.
PC
In the left navigation bar, click the three-dot icon.
Select privacy and settings.
Click "Deactivate your account" under "Your account."
After you've entered your password, click the red "Deactivate" button.
Deactivating your Twitter account does not delete it instantaneously, as the terminology suggests.
Instead, you'll be put on hold for 30 days, during which time your account will be deactivated.
If you change your mind, you have that time to reactivate the account with your login and information intact.
However, if you do not return to it within 30 days, it will be permanently deleted. Twitter provides several suggestions for making the deactivation and deletion process go smoothly, including a reminder to export your data before you deactivate (if that's something you're interested in).
The firm discusses how search engine results relating to your account are handled; how your account may be kept alive by third-party applications; how it preserves your data after deletion; and more in the list. Your account will no longer be visible on Twitter's computers after that, and you won't be able to reactivate it or retrieve past tweets. Your username will be accessible for registration by other Twitter accounts once your account has been terminated.
How to Deactivate Your Twitter Account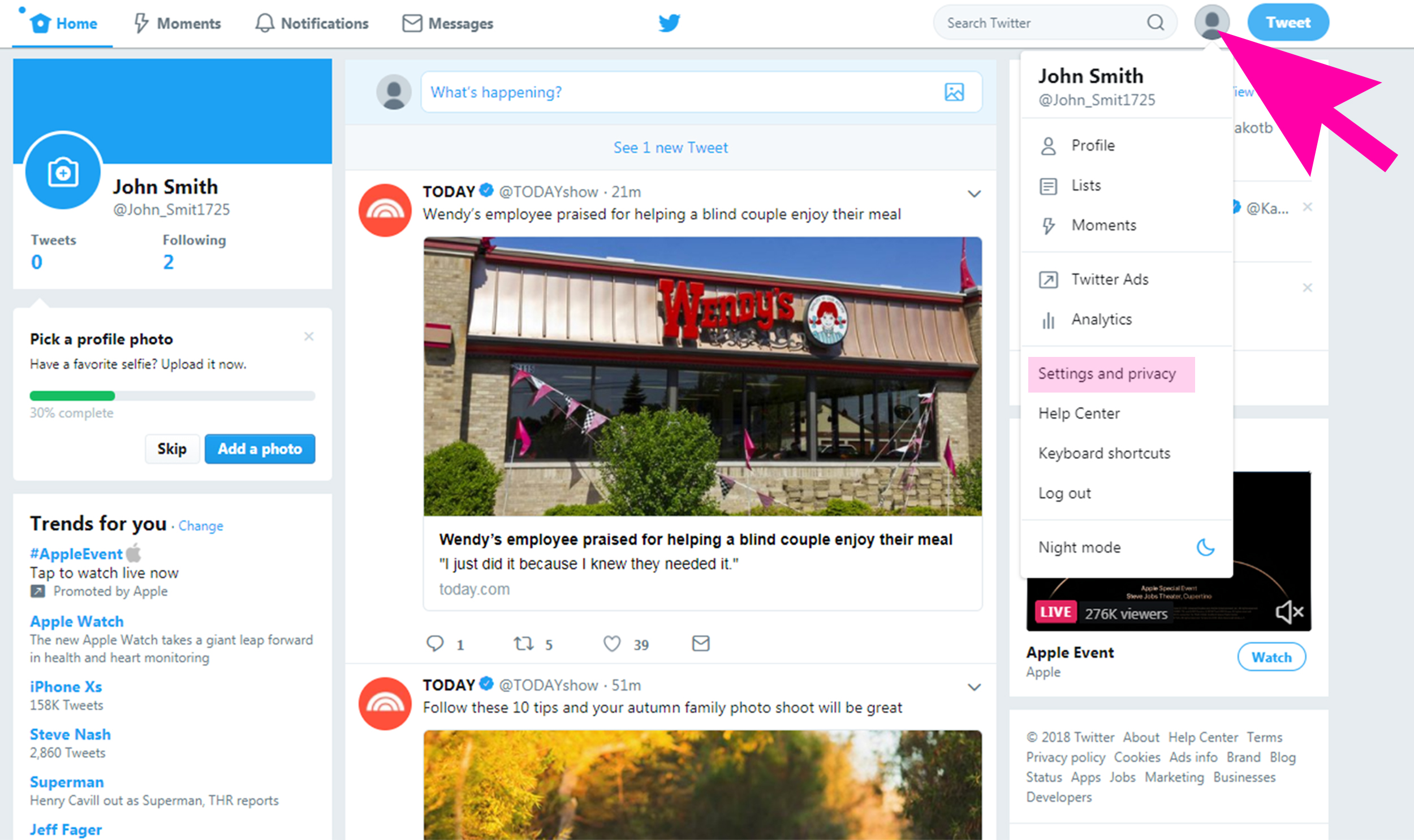 Select Settings and Privacy from the navigation menu.
Select Deactivate your account from the " Your account " page.
Click Deactivate after reading the account deactivation information.
When asked, enter your password and then touch the Deactivate your account option.
Users who want to deactivate a suspended or locked Twitter account can do so by going here.
More Private Protection Options For You!
Knowing how to delete Twitter account is a good start, but there are additional things you can do to preserve your privacy when using social media. The first step is to become aware of what you should be mindful of:
Think before you publish on social media, since everything you put out is public. Even if you modify your privacy settings, Twitter collects data on users, which raises privacy issues "behind the scenes." It is important to understand how your social media apps interact with one another and how data may be shared between them.
You may also do the following to preserve your privacy when using social media:
Use a VPN: When exchanging messages or personal conversations, a VPN encrypts your Internet connection to safeguard your privacy and security. Information published on social media is public, so keep in mind that it will be seen by a huge number of people.
Read the following policy: Make sure you understand the social network's privacy policy and alter your settings properly, as well as how your data is gathered, used, and sold.
Change your privacy settings as follows: By adjusting your privacy settings within programs, you can control how your information is shared and what is kept private.