Fake GPS Location: With the latest GPS location switcher software, spoofing your phone's fake GPS location has become a piece of cake. You may wish to fake your phone's GPS location for a variety of reasons. Several conditions compel individuals to experiment with virtual locations.
Many social networking app users don't want to share their exact location because they want to play location-based games, watch new movies and TV shows that aren't available in their area, and so on.
There are a variety of reasons why you would want to fake GPS location (most of them are fairly specific), but whatever you're planning (hopefully nothing illegal!), you can be confident that the actual technique is as simple as pie. You don't even need to root your phone to achieve this. Most of the time, changing your region and Apple ID country is insufficient.
How to Fake GPS Location on your Phone
So, what would you do if you were in this situation? This post will cover non-jailbroken iPhone GPS spoofing applications and fake GPS locations.
Part 1: Using a PC Program to Change the iPhone's Fake GPS location
Are you looking for a dependable solution to fake your iPhone's location? Don't worry; we've found a solid solution to this issue. Dr. Fone Virtual Location is a solution that allows you to fake an iPhone location without having to go through a lot of processes. With only a few clicks, you'll be able to exhibit yourself anywhere on the planet through fake GPS location.
What Does Dr.Fone Virtual Location Have to Offer Its Customers?
Both iOS and Android are supported.
Teleport, modify, and fake your location at any moment.
Use the joystick to control the movement of your GPS location on the map.
With ease, maintain and update your location on several devices with ease.
While sitting in your room, play a geo-fencing game like Pokémon.
To show someone where you're going, adjust your position on the map using GPS movements.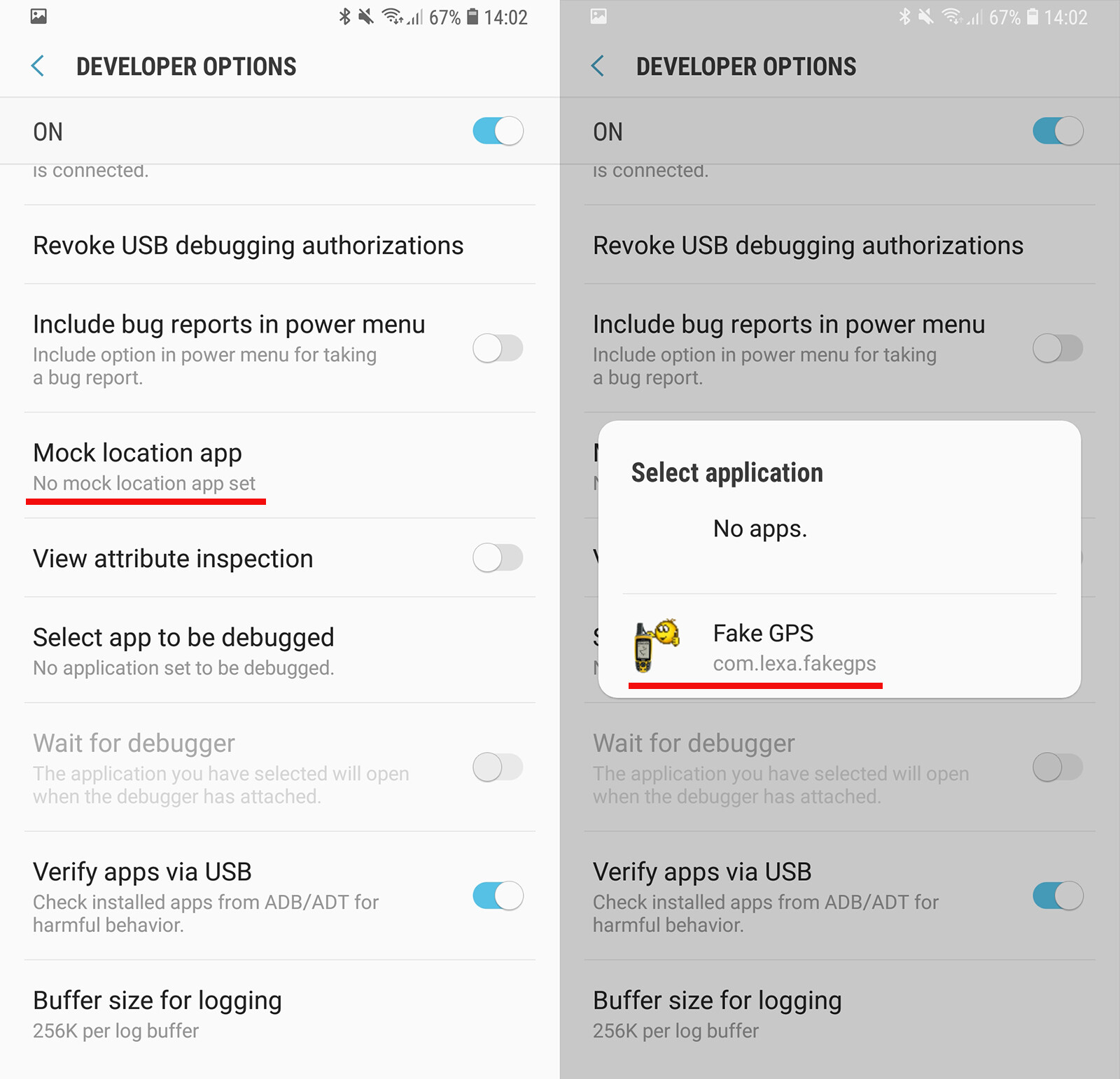 How to Fake GPS Location Using Dr. Fone Virtual Location: A Step-by-Step Guide
Step 1: Get Dr. Fone from its official website and install it on your phone by following the on-screen instructions. When you run the programme on your computer, numerous options will show in the primary windows. "Virtual Location" is selected.
Step 2: Connect your iPhone or Android phone to your computer, and you'll see the option "Get Started" appear on your device. Click it.
Step 3: Your real location should be shown in the window, but if it isn't, you can view it by clicking on the location button in the lower left corner of the screen.
Step 4: The "teleport function" is activated by hitting the third button in the upper right corner. Now you may type in the name of the location you wish to visit and click the "Go" button at the bottom.
Step 5: When you get close to your destination, a pop-up will show up on your computer screen that tells you how far you are from your destination.
By clicking the "Move Here" button on an iOS device, you can fool the GPS into thinking that you are somewhere else. All of the applications on your iPhone will now display the fake location.
Dr. Fone Location Spoofing is used to simulate the route between two locations:
Step 1: Locate and choose "one-stop-route," which appears in the upper-right area of the screen.
Step 2: Choose a location to use as your fake location, and a pop-up window will show you the distance between your specified location and your present location.
Step 3: Select a speed mode from the drop-down menu, and it will display the same speed on a map showing you driving, cycling, or walking between these two spots when you click the "Move Here" button.
Step 4: After the previous step, a new pop-up will appear on your screen, asking you to input the number; you will frequently travel between the two places, and you must enter a number and click on the "March" button.
Step 5: Now that you've turned on the location switcher, the simulation will start at the speed you chose.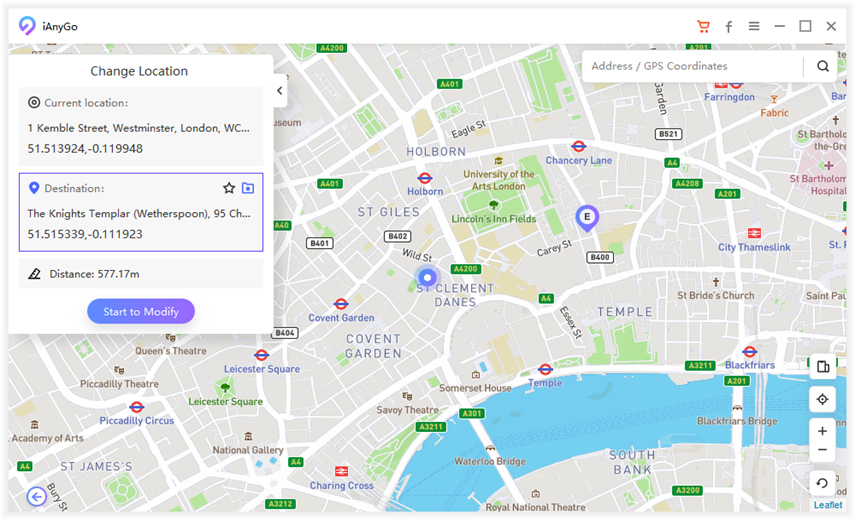 Part 2: Changing the Android Phone's GPS Location
This section will teach you how to modify fake GPS location on Android without using any tools. Before picking a GPS spoofing programme, a user should examine and assess one thing: location accuracy.
Please keep the following information in mind:
It should be simple to navigate the map.
Spoofing your location should work.
The location will be precise to within 20 metres.
This allows you to keep track of your friends or coworkers.
Many apps on the Google Play Store spoof Android's GPS location, but this is a fake GPS location app.
You can install it according to your preferences.
You may read about how to use the Fake GPS location app in the section below, and any location spoofing app will operate similarly.
How to Change Your Android Device's GPS Location
Step 1: Download and install the app. Install the Fake GPS Location app from the Google Play Store, open it on your phone, and provide the app access to the functions it needs.
Step 2: From your Android device's settings, enable fake GPS location.
Step 3: Select "Settings" > "Developer settings" > "Allow mock locations" from the drop-down menu.
Step 4: Enter a name into the search field, or drag the cursor to a location on the map that you wish to use as your spoofing location. To activate your spoofing location, click the "Play" button once you've chosen a location.
Part 3: Closing Thoughts
Through technology, location-based applications and GPS-based services have offered several benefits to people. Every intelligent gadget, whether a smartphone, computer, or wristwatch, must have fake GPS location capabilities. We hope you now understand how to fake GPS on Android and iPhone devices. Many people utilise Dr. Fone Virtula Location since it is a dependable and trustworthy tool.