Why do you need managed IT services? In the past few years, we've seen more and more technology because it affects so many businesses. Technology has made businesses more efficient and productive by automating boring tasks and freeing up time for high-value tasks that bring in more money.
On the other hand, putting managed IT services into your business model without the help of experts may be hard, expensive, and bad for your company. Putting your company's IT tasks in the hands of a third party, which is what managed IT services are, can help your business save money and grow.
Managed IT services include everything from managing IT infrastructure to monitoring and deploying equipment to maintaining software and hardware components. This post will look at some of the reasons why your business might want managed IT services.
The Benefits of Managed IT Services
Here are some reasons to think about using this service:
It improves the efficiency and dependability of businesses.
Customers value a firm they can trust and turn to for help with their problems.
As a consequence, being ready to assist your customers at all times is an important factor that might affect your business's income in the short and long term.
No matter what kind of business you run, outsourcing your managed IT services to a team of skilled experts whose job it is to improve your IT infrastructure could help make sure that your company stays on the cutting edge when it comes to customer satisfaction. Even if a large number of IT resources may be prepared to fulfil varied business objectives, one of the most essential concerns is how to use such resources properly so that every cent counts. Managed IT services make it easier to use and manage your resources, which leads to the best performance.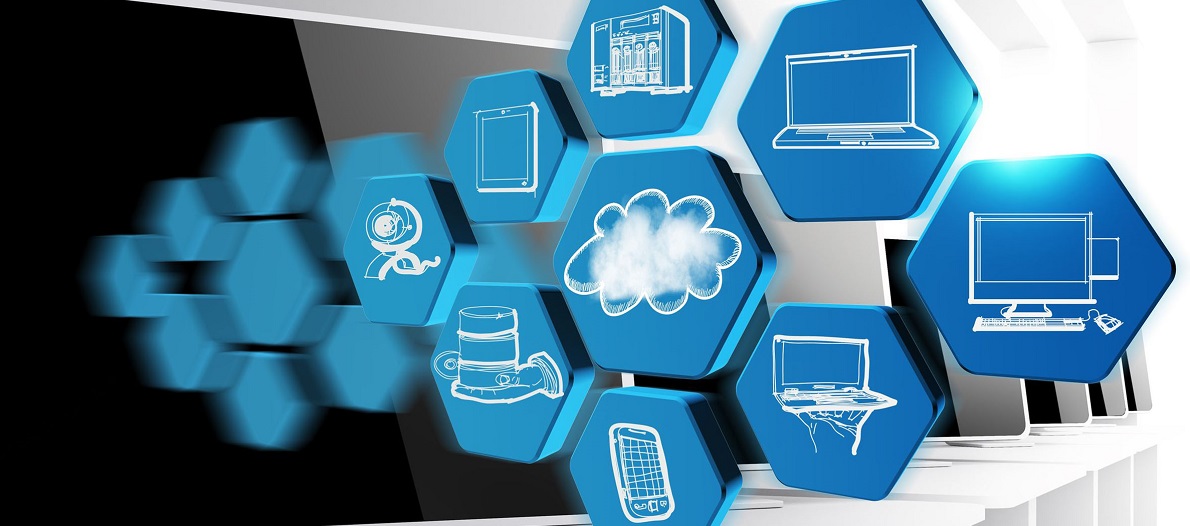 Maintaining IT Assets While Cutting Operating Costs
Change is continuous, and technological advancement occurs at such a rapid pace that staying up demands tremendous work. With new software being produced on a regular basis, it can be tough to know which software is right for your company, especially with different modes of application and versions. IT professionals have a lot of experience and want to learn about your business so they can suggest the best IT resources for you.
This is in addition to completing thorough research and staying current with technological developments. Equipment, particularly hardware, requires a range of situations to maintain optimal performance and fulfil operations. It may be difficult to accurately estimate such variables as temperature and humidity. If these standards aren't met, it can hurt performance and cause equipment to break down, which will cost money to fix.
An IT staff makes sure that your IT equipment is in great shape by keeping the environment clean. They also help you save money by suggesting the most efficient and cost-effective resources to help your business run smoothly. Your business may simply grow to meet the demands of your customers with such resources. Other ways to save on business expenses can be found here: https://www.forbes.com/
IT Support Can Easily Help You Scale Your Business
A capable IT staff is accessible to assist your organisation with any IT-related difficulties that may arise 24 hours a day, 7 days a week. The team's knowledge and expertise also enables you to identify crucial areas in your company's IT infrastructure that might create problems in the future and help you avoid them. Your IT support staff may help your business a great deal by responding quickly and getting great results.
If you want to grow your business, you might not be able to reach out to new customers or meet demand because you don't have enough resources.Managed IT services make sure that your hardware and software will work no matter how big your business is. They do this by installing important updates and recommending reliable technology that will help your business.
Because of this constant assistance, you will be able to spend more time on your other company initiatives. You'll have more time to devote to your most critical projects. By outsourcing your IT tasks, you get more people who can work on more important business tasks.
Managed IT services for Keep an eye on your infrastructure at all times, ensuring that it is working properly and that any unusual behaviour is swiftly recognised. You can focus on other elements of your organisation, such as marketing and sales, with 24/7 IT network help that includes routine checks, updates, and maintenance. Whether you're building a new branch, moving your data to the cloud, or dealing with maintenance, an IT specialist can manage it all. They have a good working relationship with suppliers and have industry knowledge, so they can provide you with the best equipment to run your business efficiently.
Cyberthreats: How to Protect Your IT Infrastructure
The capacity of any firm to keep data safe and secure is critical to its success. If fraudsters get access to your data or that of your clients, the results can be terrible. In addition to having a cybersecurity specialisation, IT professionals keep an eye on current developments in cyberspace to guarantee that your network is protected from attacks.
Other advice on how to secure your website from hackers may be found in this post. There is a single point of contact for vendors. Many businesses find it hard to keep track of all the vendors for IT-related equipment. Managed solutions providers have relationships with hardware and software companies, so you won't have to deal with long technical discussions and may get the best price on equipment.
Lower Your Risks
Every business endeavour involves a certain amount of risk.
You will have to cope with the following issues:
Monetary circumstances
Market dynamics, government regulation, and changing technology.
Outsourcing your IT activities lowers the risks associated with running a business.
You'll have access to experts that know the ins and outs of the whole organization, as well as problems like compliance and security.
Conclusion
Taking your business to the next level does not have to be tough. Managed IT services can assist you in maximizing and directing your company's resources toward growth.