Are you on the lookout for the best Real Estate Broker? Let us help! When you get your first paycheck, it's natural to start fantasizing about the day you'll finally be able to buy the home you've always wanted.
When the day comes when you are finally in a financial position to be able to purchase the apartment of your dreams, selecting the correct broker to work with can be a challenging endeavor. There are many things that may go wrong, and trying to do everything by yourself could be a way out. But if you make a mistake there, you won't be able to fix it because you won't have any backup.
The purchase or sale of a house is one of the most important and difficult financial decisions that a consumer can make. Buying or selling a home is also one of the greatest financial decisions that a consumer can make.
Because of this, nine out of ten people who purchase or sell a house do so with the assistance of a Real Estate Broker who guides them through the process. Naturally, real estate agents are only the initial piece of the jigsaw; a real estate broker is the one who stands behind every agent in the industry.
In this article, we will look at some of the things that every homeowner should keep in mind when selecting a real estate broker to ensure that they receive the finest assistance and have the smoothest experience possible when it comes to acquiring a property.
A Real Estate Broker:
Real estate brokers are registered professionals who, like agents, assist clients in the buying and selling of residential and commercial properties. This involves identifying the requirements of potential buyers, as well as promoting and marketing available properties for sale, setting up showings, and arranging for the viewings.
Real estate brokers, as opposed to real estate agents, hold an extra licence that grants them the ability to run a real estate business and employ other agents to work for them. A broker's licence grants the holder the ability to own and run property management firms, which are responsible for the upkeep and leasing of rental properties in several states.
It is beneficial to have an idea of what to anticipate from an agent as well as some of the language you will encounter before you begin your search.
What does a real estate broker do?
People turn to real estate brokers for assistance when buying or selling a house. Agents are in charge of teaching their clients about the current state of the market, guiding them through each step of the process, and referring them to other experts like home inspectors and real estate lawyers.In a real estate transaction, the titles they use are decided by the people they are working for.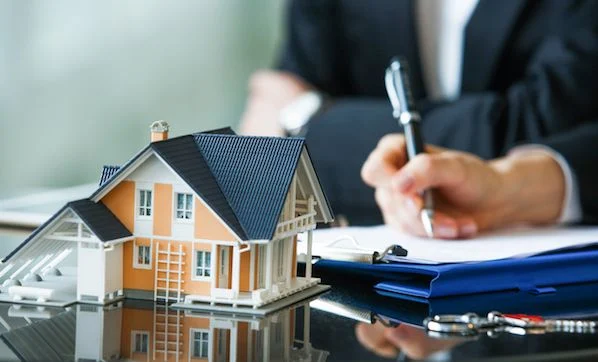 A buyer's agent is someone who helps buyers find and look at properties on the market. They also help buyers make competitive bids and negotiate with sellers. A listing agent is someone who assists homeowners in setting the price of their properties; advertising and marketing those homes; and negotiating with prospective purchasers. Although it is possible for a single agent to operate as a representative for both parties in a single transaction, it is in your best interest to work with someone who is completely on your side.
Things You Should Watch Out For If You Want To Find The Best Real Estate Broker:
Asking questions is the most effective way to determine whether or not a given real estate broker is a good fit for your requirements. This might give you an indication of how knowledgeable they are about the housing market and help you decide whether or not they will be able to supply the sort of house you are looking for.
The following are some of the questions that you should ask your real estate broker before purchasing a home in Dubai Creek Harbour:
Learn about their prior experiences: Finding out how long they have been working in this brokerage sector may assist one in better understanding a variety of things.
If a person wants to make a living in the real estate industry, there is a strong likelihood that they are skilled in the field.
An individual with expertise will also have a comprehensive understanding of the market and will be able to provide the most attractive bargains.
You should stay away from brokers who have been in business for a very short time since they are more likely to make mistakes that can end up costing you a lot of money.
Inquire about the commission rates they provide; real estate broker make the majority of their money from commissions, so it is reasonable to expect a high commission rate from an experienced broker.
After carefully looking at all the other important factors, if it seems like the broker you're working with is an experienced expert in the field, you should be fine with a high commission rate.
Determine whether or not they have connections with other real estate broker and developers: Skilled brokers maintain connections with the whole network of brokers who are active in a certain region.
If you are looking for an apartment in Dubai and the flat you desire is not currently available, your broker likely knows of another excellent property in the area and can help you find it.
They can help you find the best house for your budget. Look for reviews left by the broker's former customers and make an effort to get in touch with people who have used their services in the past.
This will give you a better picture of the sort of person your broker is, whether or not you will be able to collaborate with them to discover the ideal apartment, and whether or not he will be by your side should you experience any difficulties.
Conclusion
Before you choose a real estate broker for your new property, you should ask yourself the questions that have been listed above. This should help clear up any issues or concerns that you might have. Before you decide to hire a broker, check that they meet all of the requirements first, and then settle in and enjoy your new abode.
Check out the different real estate broker' levels of knowledge and methods, as well as their ability to build relationships. Is this the kind of person who you could see yourself cooperating with? Find a capable agent whose approach to work is compatible with your own, and go from there.