Are you looking for the best animation software in 2022? No worries let's start! A variety of new professional prospects are emerging in today's digital world. For example, no one would have guessed that working in animation could provide a living. That is, nonetheless, a present-day reality.
If you are one of them and work in this sector, the best animation software is something that can make your life much easier. Perhaps you're an animation student who wants to create your own set. If that's the case, you'll need animation software once more.
There is a myriad of them on the market these days. Although this is a benefit, the sheer volume of the best animation software available can rapidly become intimidating, especially if you are just getting started. That is why I am here to assist you.
In this post, I'll discuss the 7 best animation software for Windows 10 currently available on the internet. You will learn everything there is to know about each of them. As a result, you will be able to make better selections of best animation software in 2022.
7 Best Animation Software for Windows 10
So, without further ado, let's take a look at some of the best animation software available for Windows 10 listed for 2022. Take a look please:
Synfig Studio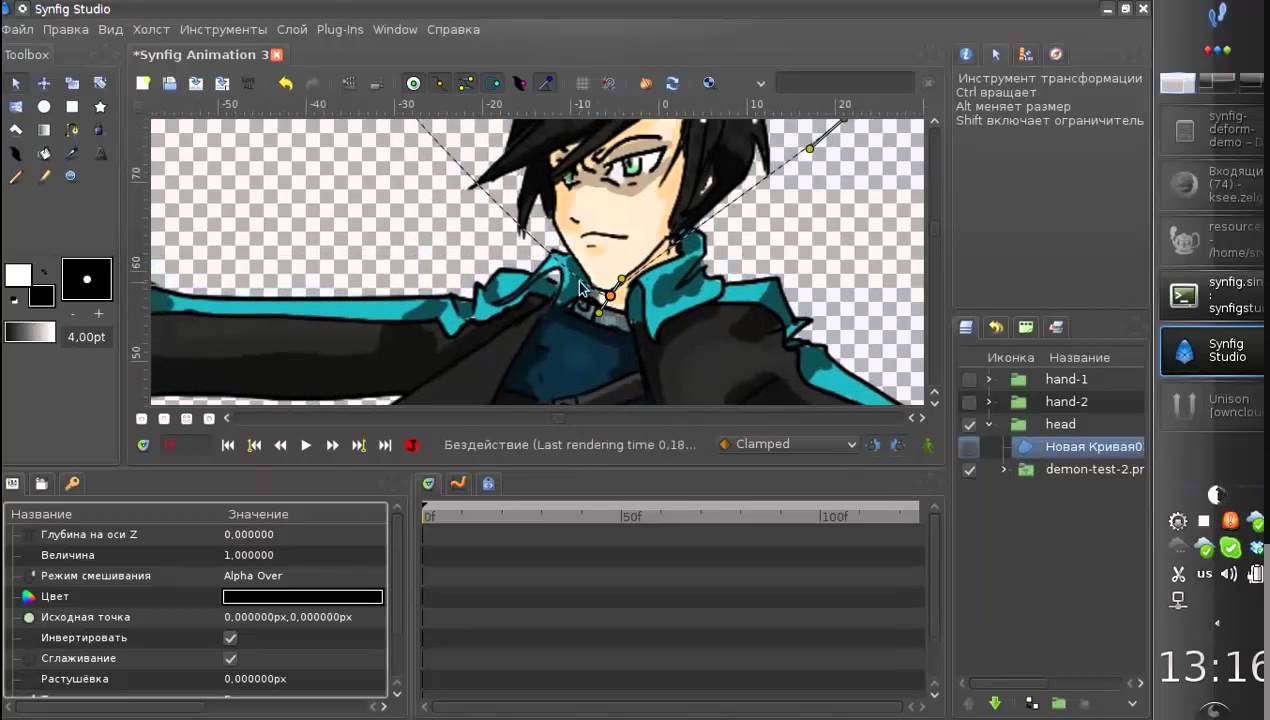 Synfig Studio is another fantastic animation software that you should look at. This is yet another piece of free 2D animation software from the makers. The software, which is compatible with Windows, Mac OS X, and Linux, allows you to generate "bones" in the character model you're working on and explore it further. As a result, the character has an unrivaled professional appearance. The user interface (UI) is divided into four windows, making it easy to navigate between the various nodes, which include an editing window, a navigator window, a tools window, and a set parameters window.
As a result, you'll be able to build whatever you want with ease and get significantly superior results. Thanks to its excellent tools and capabilities, the software is highly customizable, putting control back in your hands. The animation keyframes will automatically attach to the timeline as you generate them. This feature ensures that the character's movements are more consistent.
Daz 3D Studio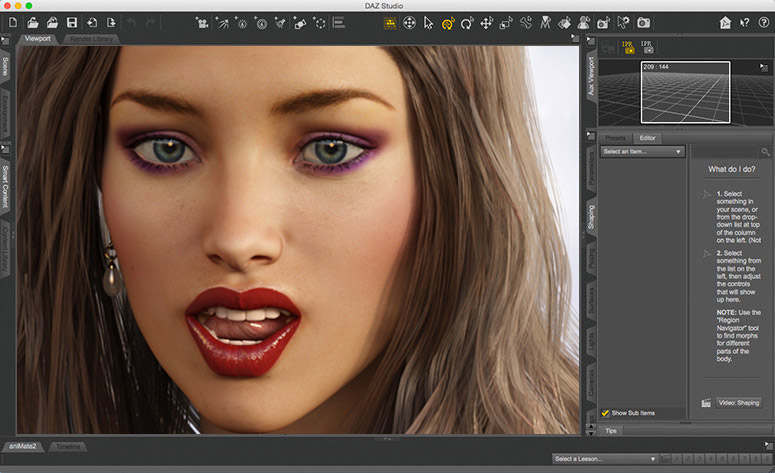 Are you seeking animation software that can assist you in producing scenes and animations by modifying model presets? Then there's the Daz3D Studio, which I'll show you. With the help of this software, objects, animals, and even humans can be used as models. All you have to do now is select the models and accessories you wish to use, and then begin creating all of the digital animation scenes you desire.
Keep in mind, however, that this software does not allow you to develop your own models. Although, since the software comes with a variety of capabilities that will assist you in morphing and tackling minute elements, you will not be able to tell the difference. As a result, if the correct details are added to the mix, models that appear boring at first glance will shine with unexpected life. However, there is one flaw. Learning how to utilise this software takes time and effort. As a result, I wouldn't recommend it to someone who is just getting started. The software, once you've mastered it, is truly one of the best.
Creatoon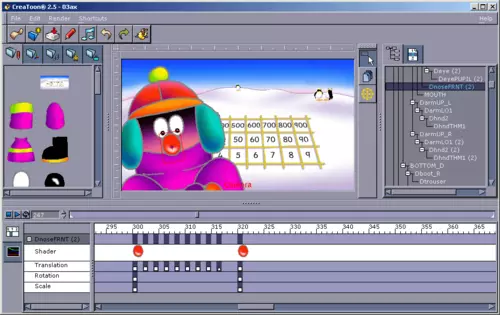 Now it's time to move on to the next animation software on our list: Creatoon. It's a straightforward and user-friendly program with plenty of tutorials. It will allow you to make 2D animations in a cut-out style. In addition, you can incorporate a variety of unique effects into the mix. Despite the software's simple and minimalistic user interface (UI), it is capable of performing some of the most difficult functions with good results. On both sides of the working area, you'll see the "Menu" option.
As a result, you'll have rapid access to the most important functions. The user interface is designed in such a way that you always have a clear picture of what's going on with the project you're working on. There are no customizing possibilities, however. You have the option of choosing the project file format. Not only that, but you can choose the height, width, and even the frame for the second option, putting you in control.
You may also use the software to add unique effects to your animation. Furthermore, you have the option of manually saving all ongoing work or allowing the software to save every 5 minutes. As if that weren't enough, you may also customize the drawing tool to suit your preferences and requirements. There's also the option of separating the animation pieces into slabs.
Bryce 7 Pro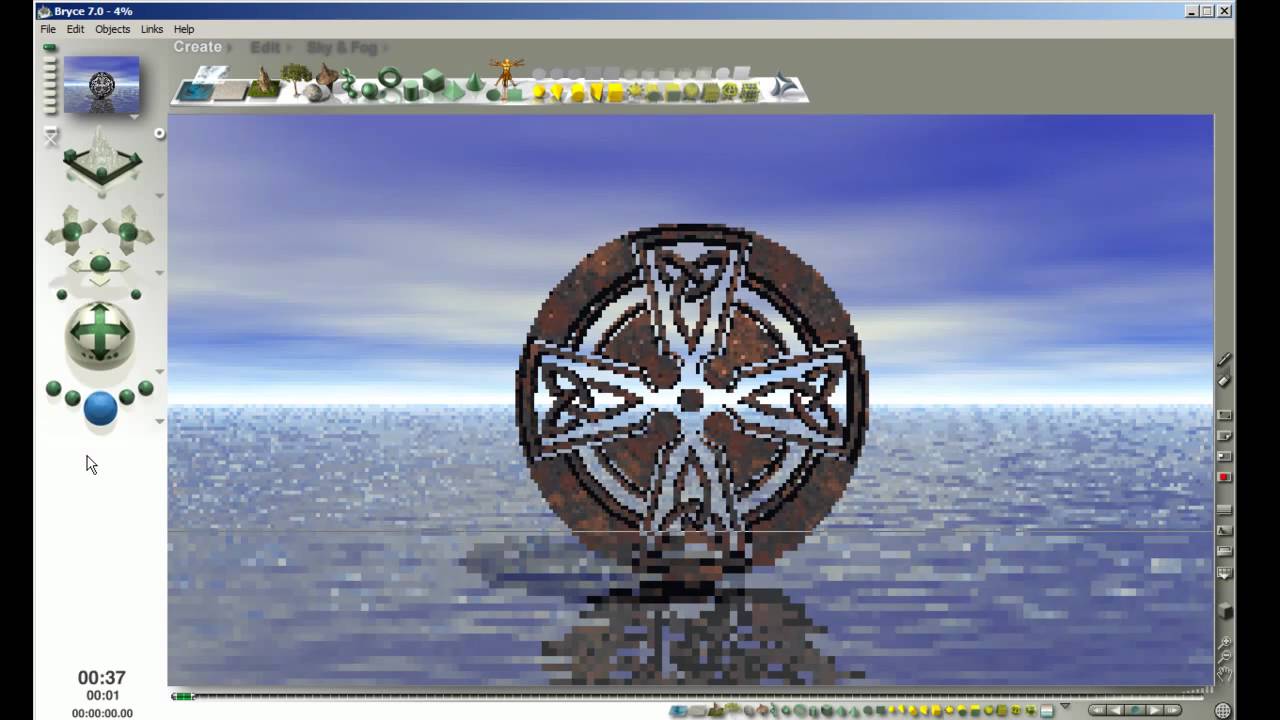 Another animation software option for your Windows 10 machine is Bryce 7 Pro. In a matter of minutes, you can add realistic backgrounds to any artwork, as well as create entire islands. Sceneries, people, wildlife characters, and many more characteristics are also useful. There are also a variety of pre-made backdrops available, including clouds, landscapes, water, sky, rocks, plants, fog, and many others.
The user interface is both simple to use and engaging. The software is best suited for individuals who want to add realism to their animation. This 3D animation software is compatible with Windows 10 and Mac OS X, and it comes in both free and paid editions, with the free version having limited functionality.
Pencil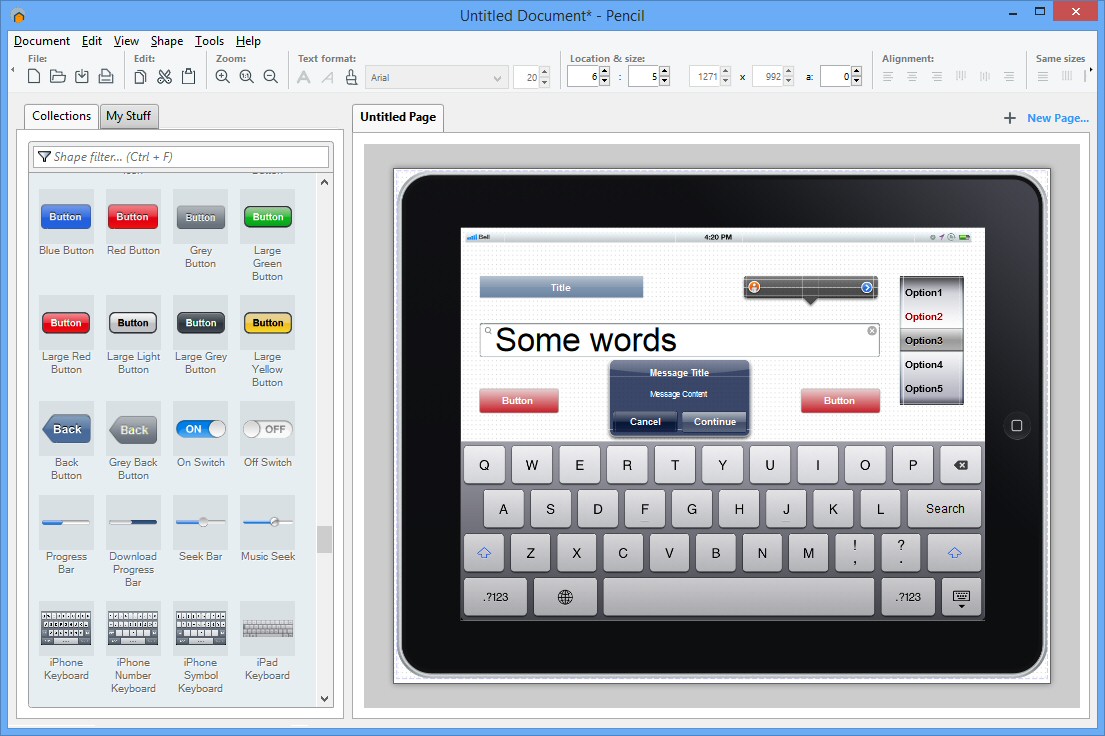 The first piece of animation software I'm going to discuss with you is Pencil. The developers have made this open-source software available for free. The software makes it simple to produce 2D animation. I'd go so far as to claim it's the best 2D animation software for versatility. The incredible capabilities packed into this software allow you to easily unleash your imagination and create something beautiful.
The user interface (UI) is straightforward and uncluttered. However, the software includes features that are only available in commercial versions of similar software. It can handle both vector and bitmap graphics. Additionally, the software includes many slabs as well as a collection of illustration tools. These features allow you to draw or bring graphic images to the location where the animation was previously located.
Download Pencil2D Animation
Plastic Animation Paper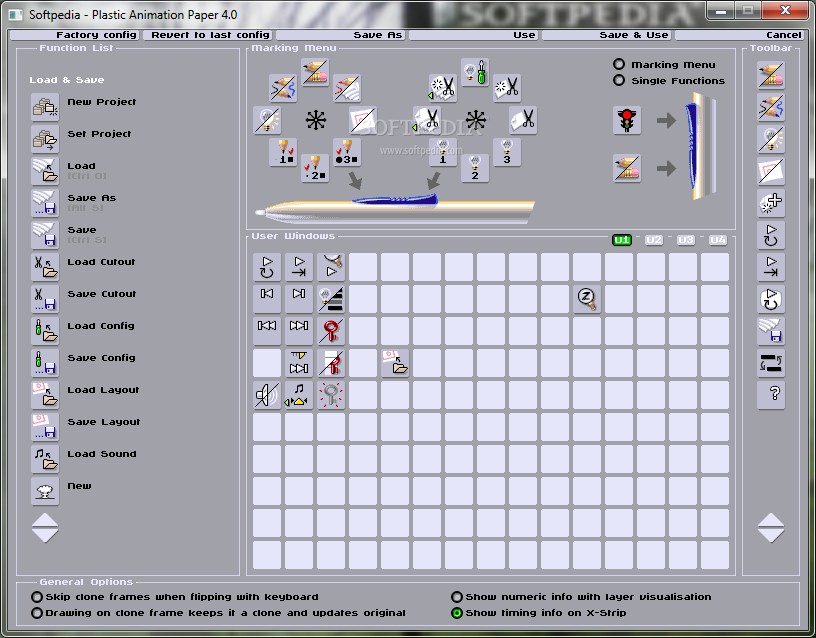 Plastic Animation Paper is now one of the best animation software available on the internet. This is free software that includes a plethora of useful features that are simple to use. With the aid of this software, you can create stunning 2D animations and cartoons based on your ideas. The software is best suited for experienced animators in need of a quick and dependable solution. Furthermore, the software is intuitive and simple to use, which adds to its advantages.
With the help of this software, you can manage all of your quick sketching movements, rough drawing processes, and animation space. Not only that, but it also provides real-time suggestions for examining thoughts for a certain movement through a simple method. You may also easily design it using your hand, whether it's an impending action sequence or a specific character.
The option to choose the frame speed, the sketching space, the ability to add colours to the sketch, inserting music, zooming in and out, and many other functions are among the most useful. After you've finished drawing, the software allows you to save your work in a variety of formats, including PNG, AVI, GIF, TGA, and many others. Along with Windows 10, the best animation software is also compatible with Mac OS X and may be downloaded as an iPad app.
Mixamo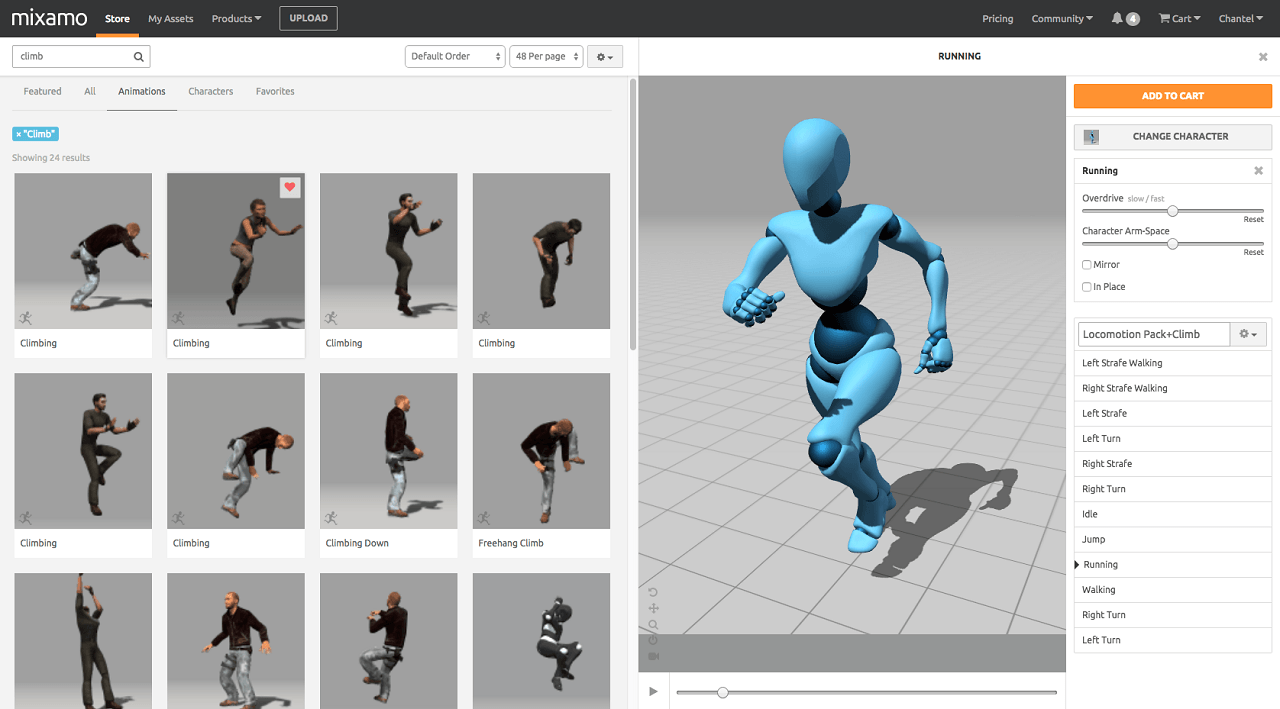 Now we'll discuss Mixamo, an animation software. The best animation software is specialized 3D animation software. It is a member of the Adobe family, which gives it a lot of confidence. It assists you in producing stylish and reliable animated 3D figures. But that isn't the most exciting aspect. The best thing, in my opinion, is that you don't have to be an expert or even have any prior understanding of 3D to use this software.
As a result, almost anyone can use it. A large animation library is included with the software. You do not, for example, need to animate all of your character's actions. Instead, simply browse to Mixamo's store and select the appropriate animation for your needs. In this way, the software helps you save a lot of time. You can also use a few markers and leave the rest to the professionals. It will figure out the skinning weights on its own, as well as alter bones and other cosmetic aspects. In a word, it's an animation software that you should absolutely pay attention to.
Conclusion
This concludes our discussion of the 7 best animation software for Windows 10. I hope you got what you were looking for when you started reading this post. You may now make smarter selections that will benefit you more because you have better and more concrete information. So, choose any of these programs and get the most out of your Windows 10 software.