The Realtek Card Reader program allows your operating system to communicate with the inserted card. It allows devices that rely on drivers to communicate with the operating system. This program is not required for the proper operation of your computer.
However, in order to use the associated devices, they must be installed. The Realtek Card Reader can read external cards from a camera, mouse, and other devices. You can also use it as a link between a media card and a computer.
In this post, you'll discover how to uninstall Realtek Card Reader Software and get answers to questions like "What is Realtek Card Reader? What are the Benefits of Using a Card Reader? Should I Remove It?"
What is a Realtek Card Reader, and how does it work?
A Realtek Card Reader is a device that lets your Windows PC read media cards from digital cameras, such as memory cards. You can transfer files between the computer and the media card by connecting the Realtek card reader to the USB port on your computer.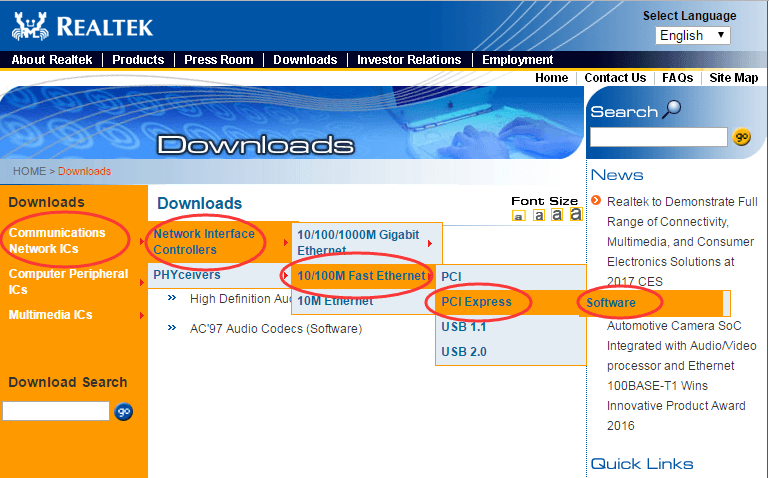 Windows 10 now has a Realtek card driver service. It's a software program that connects your computer to your card reader. To resolve issues and enable USB 2.0 transfer speed for quicker data transfer, upgrade the Realtek card reader driver to the most recent version.
Realtek is a multinational chipset company that manufactures and distributes a wide range of microchips. Communications network integrated circuits, computer peripheral integrated circuits, and multimedia integrated circuits are the company's main products. On most computer motherboards, Realtek audio drivers and managers, such as Realtek Audio Driver and Realtek Audio Manager, can be found.
Advantages
The following are some of the advantages of using it:
You may read the contents of digital camera media cards using a Realtek USB card reader and a USB port and drive.
Data can be easily exchanged between a data card and a computer.
Furthermore, your computer is the source of power for the Realtek Card Reader. As a result, you won't have to worry about your camera or an MP3 player running out of battery. The main benefit of the Realtek Card Reader is that it can read content from several sorts of cards. It's simple to use and works with a variety of digital devices. This software will not take up much space on your hard drive, taking up only 6.4 MB.
Should I uninstall the Realtek Card Reader?
The answer is "no," because you can't read or write anything without this software. However, you may need to remove the software for the following reasons:
The latest version is incompatible with the operating system.
A software update that did not go well
Due to system issues, the PC recommends deleting it.
How to Fix a Realtek Card Reader That Isn't Working
This section contains a list of options for uninstalling this program on a Windows 10 desktop or laptop.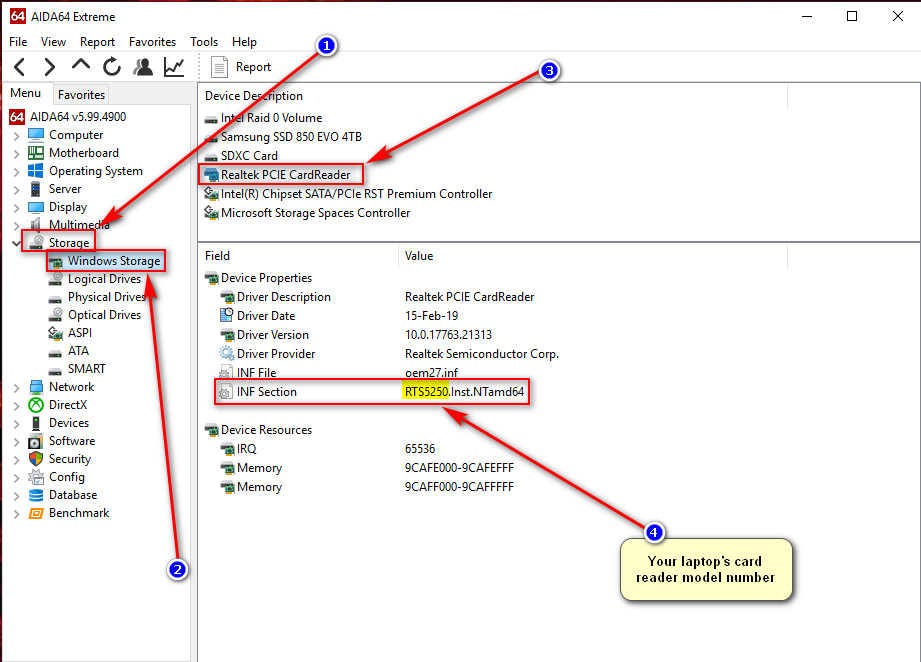 Method 1: Using a Control Panel
1. Press the Windows key and type the "control panel" into the search box.
To open it, use the Enter key.
2. Choose View by> Large Icons and then Programs and Features, as seen in the highlighted area.
3. Right-click on the Realtek Reader and choose Uninstall from the menu that appears, as shown below.
4. Confirm the prompt now.
Do you wish to give this app permission to change your device?
by selecting "Yes."
Finally, restart your computer.
Method 2: Make Use of Windows Preferences
1. Go to the Start menu and type "Apps."
To open the Apps & Features pane, click Open.
2. In the Search this list bar, type "Realtek Reader software" and press Enter.
3. Select Uninstall from the drop-down menu as shown below.
4. Confirm that the software has been removed from the system by looking for it again.
We couldn't find anything to show here, so you'll get a message. Check your search criteria once more, as stated.
Method 3: Restore the System
System Restore aids in the restoration of the Windows Operating System to its original condition, as well as the deletion of all unwanted programs.
As a result, you can uninstall the Realtek Card Reader software by following the steps outlined below.
1. Click the Start button and type "cmd" into the search box.
Then, to run an elevated Command Prompt, choose Run as administrator.
2. Press Enter after typing the command "rstrui.exe."
3. The System Restore window will now appear.
4A. Click Next after selecting Recommended Restoration.
5A. Next, click Next to see the Date and Time for the Automatic Restore Point.
Alternatively, as illustrated, click Choose a different restore point and then Next.
5B. Click Next after selecting a restore point from the list.
6th.Finally, click the Finish button to confirm your restore point.
Final Words:
Download, uninstall-device, reinstall and update the Realtek card reader driver for Windows 10 are also included in the above fixes. If the problem persists, you can either contact Realtek directly or upgrade your hardware. We hope you now know what Realtek Card Reader is and why you should remove it, as well as how to uninstall Realtek Card Reader. If you have any questions or recommendations about this post, please leave them in the comments area.
Frequently Asked Questions
Why isn't my card reader working?
Use a spare SD card to verify if the card reader can recognize any cards inserted. If you're using an external card reader, you might try replacing the wires with a compatible alternative. Due to damaged cables, card readers may become inoperable. I'm not sure what a Realtek Reader is or if I need one. A Realtek USB card reader allows you to read digital media cards and send images or other data over USB between the card and your computer. Using a card reader rather than attaching your digital camera or MP3 player to your computer via wire has a number of advantages.
On my computer, how can I view an SD card?
After you've inserted your SD card, go to your PC's Start menu at the bottom of the screen. It should resemble a Windows icon in look. From there, open File Explorer. From this screen, select your MicroSD card from all of the folders presented in the File Explorer.