Let's start with a definition of audio editing before getting into the specifics of the audio editing software available. It is also known as sound editing, and it is a separate industry with wider applications in theatrics, whether on stage or in film, incorporating both conversation and music editing.
The art of producing high-quality sound might be defined as audio editing. You can change the volume, speed, or length of any sound to create new versions of the same sound. In other words, it's the time-consuming process of editing noisy and poor-sounding sounds or recordings to make them pleasant to listen to.
After you've learned what audio editing is, you'll notice that there's a lot of creativity involved in editing audio on a computer using audio editing software—before the computer era, editing was done by cutting, splicing, and dubbing audiotapes, which was a highly exhausting and time-consuming procedure.
Today's audio editing software has made life easier, yet selecting decent audio editing software remains a difficult and demanding undertaking. Because there are so many different types of software available, some of which are only available for a specific operating system and others that are only available for free, choosing the right one has become more challenging.
Best Audio Editing Software for Mac
To avoid any misunderstandings, we will exclusively review the best audio editing software for Mac OS in this article. Take a look please:
1. Adobe Audition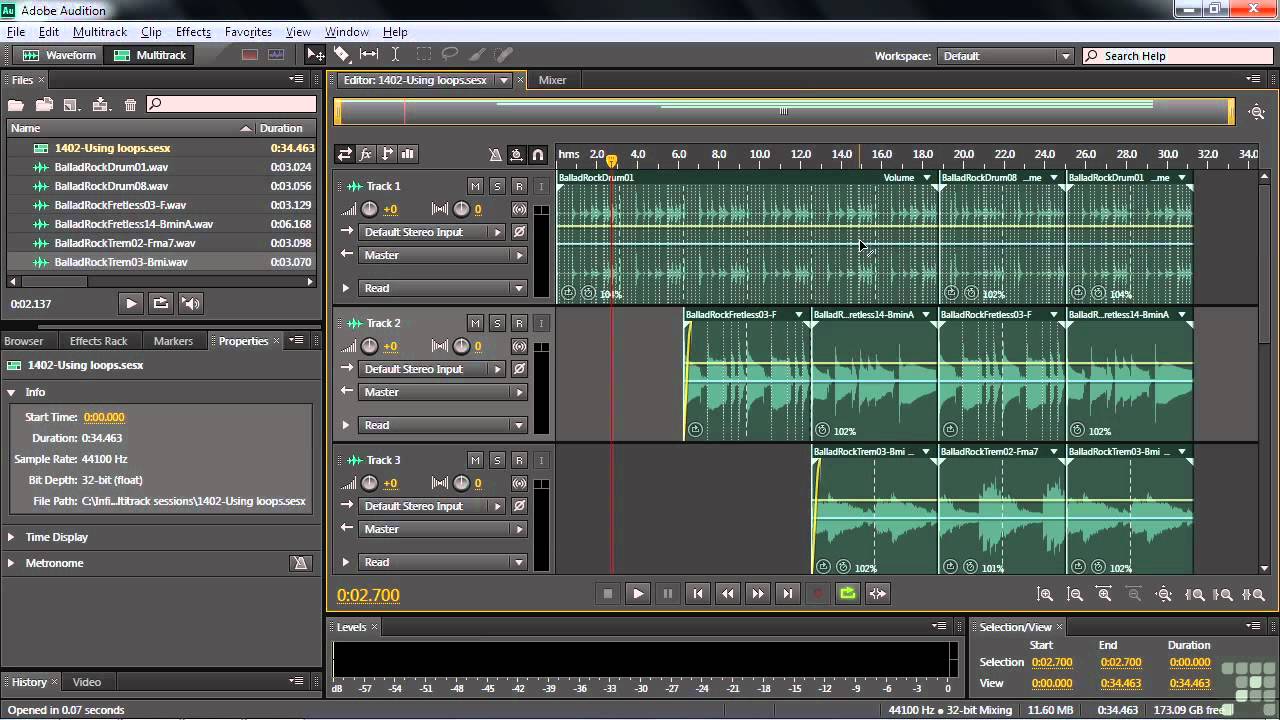 It's one of the best audio editing software on the market right now. It has one of the best audio clean-up and restoration tools, as well as multi-track recording and editing capabilities, which makes audio editing much easier. The "Auto Ducking" tool, which is based on Adobe's proprietary AI-based "Adobe Sensei" technology, lowers the background track volume to make vocals and spoken words audible, substantially simplifying the job of an audio editor. Other good features include iXML metadata support, synthesized speech, and auto speech alignment, which serve to make this software one of the best on the market.
2. Ableton Live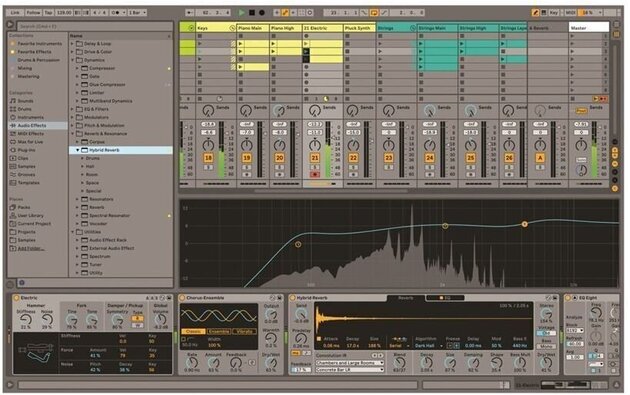 It's a digital audio workstation that runs on both Mac and Windows. Ableton Live has a limitless number of audio and MIDI tracks. It determines the meter, number of bars, and beats per minute of each beat sample, allowing Ableton Live to move these samples into loops related to the piece's global tempo. Ableton Live has 256 mono input channels and 256 mono output channels for Midi Capture. It comes with a 70GB collection of pre-recorded sounds, as well as 46 audio effects and 15 software instruments. Ableton Live can either repair or alter the beat places in the sample using the Time Warp feature. For example, a drumbeat that fell 250 milliseconds after the measure's halfway point may be altered to playback exactly at the midpoint. Ableton Live has a number of flaws, including the lack of pitch correction and fade effects.
3. Audacity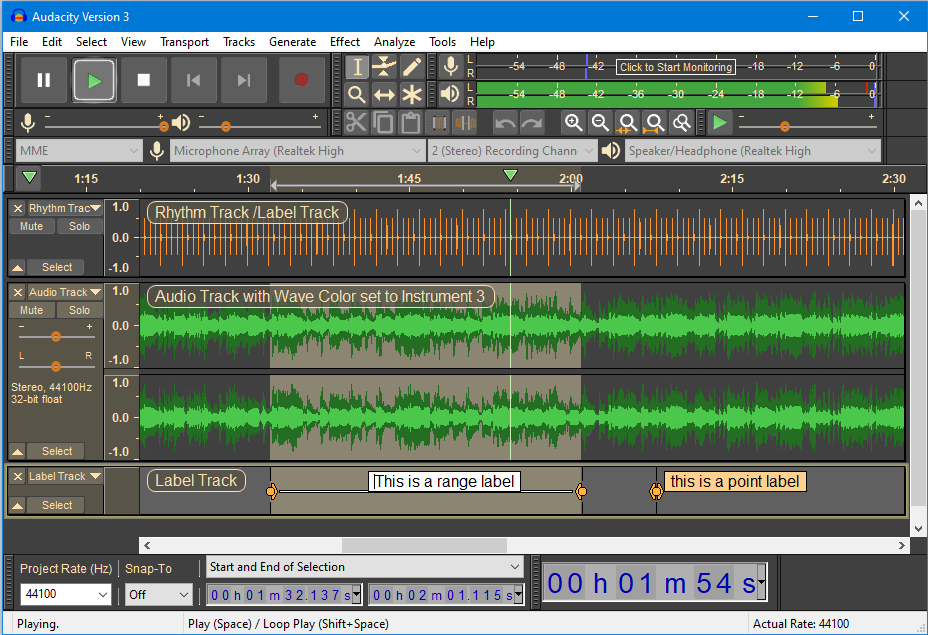 For Mac users, it is one of the best audio editing software/tools. Podcasting is a free service that allows internet users to download and listen to audio files from podcasting websites on their computers or personal digital audio players. It is also available for Linux and Windows, in addition to Mac OS. Audacity is a free and open-source audio editing software for home use that is suitable for beginners. For customers who don't want to spend months learning audio editing software, it provides a simple and welcoming user interface. It's a free cross-platform tool featuring a lot of effects like treble, bass, distortion, noise reduction, cutting, voice modulation, and background score addition, among others. It has numerous analytical tools, such as a beat finder, sound finder, silencer finder, and so on.
4. Avid Pro Tool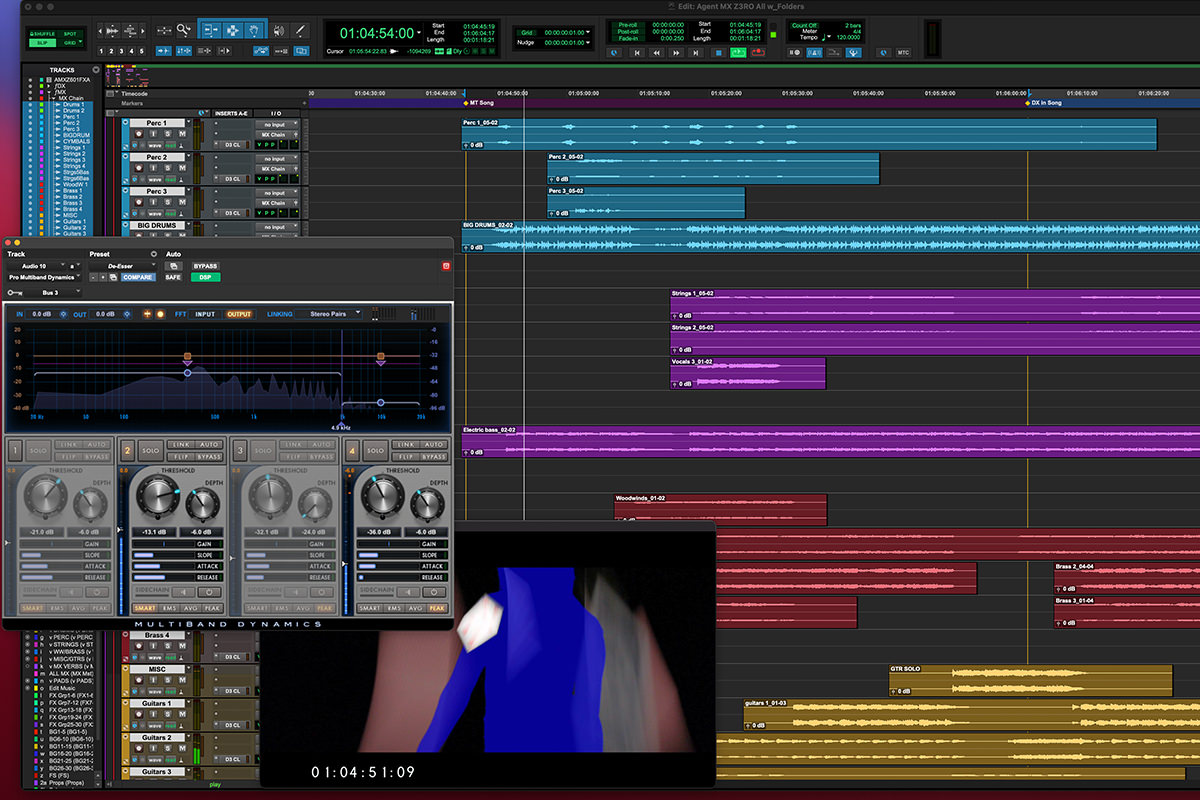 To begin with, this package includes a 64-bit audio recording and a music mixing tool. It's a tool for professional audio editors that filmmakers and TV producers may use to create music for films and television series. For most people, the first or free version is more than enough, but pros who want to go in for spontaneous sound effects can use the more expensive editions. The Avid Pro tool allows you to organize soundtracks in collapsible folders with extensive versatility, including the option to join folders within folders and color code them for quick access. UVI Falcon 2, a highly effective and efficient virtual instrument that can create incredibly fascinating sounds, is also included in the Avid Pro tool.
5. OcenAudio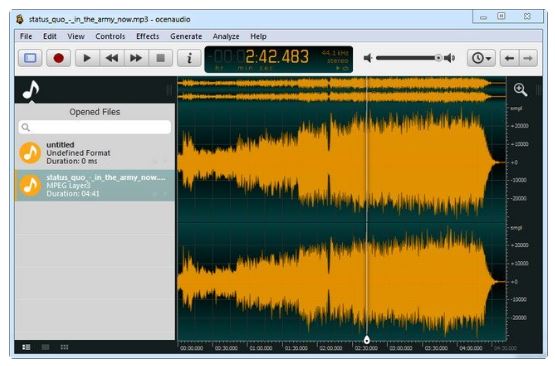 With a very basic user interface, this is a completely free and open-source audio editing and recording program from Brazil. One of the best tools for novices is clean audio editing software. You may use all the editing features, such as track selection, track cutting, and splitting, copy and paste, multi-track editing, and so on, like editing software. It can play a wide range of files, including MP3, WMA, and FLAK. It gives you a live preview of the effects you've applied. This audio editing software also makes use of VST, or virtual studio technology plug-ins, to account for effects that aren't included in the software. This audio plug-in is a software component that allows you to customize an existing computer application by adding a specific feature. An Adobe Flash Player for playing Adobe Flash content and a Java Virtual Machine for running applets are two examples of plug-ins (an applet is a Java program that runs in a web browser).
6. Fission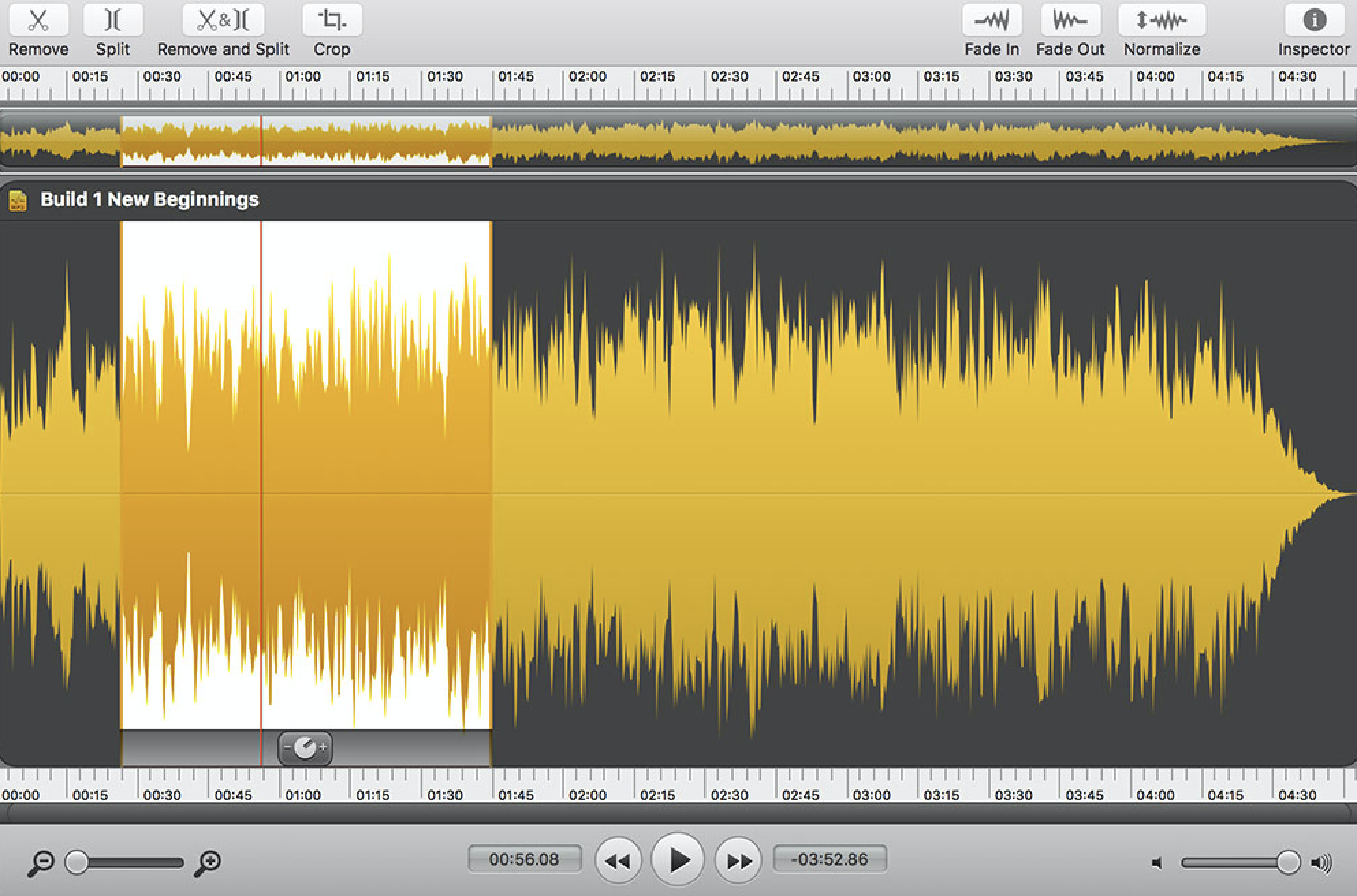 Rogue Ameba, the firm behind Fission audio editor, is well-known for its excellent audio editing software for Mac OS. The fission audio editor is a straightforward, well-designed, and elegant audio editing software that focuses on quick and lossless audio editing. It provides rapid access to a variety of audio editing tools, allowing you to chop, join, trim, and edit audio as needed. You may also edit metadata with the aid of this tool. Batch converters allow you to edit several audio files at once and convert them all at once. It facilitates waveform editing.
Fission's smart split tool is another clever feature that allows for quick editing by automatically cutting audio files depending on the quiet. Gain adjustment, loudness normalization, cue sheet support, and a slew of additional functions are among the features provided by this audio editor. Fission is the best and proper solution if you don't have the time or patience to learn audio editing and want a tool that is quick and simple to use.
7. WavePad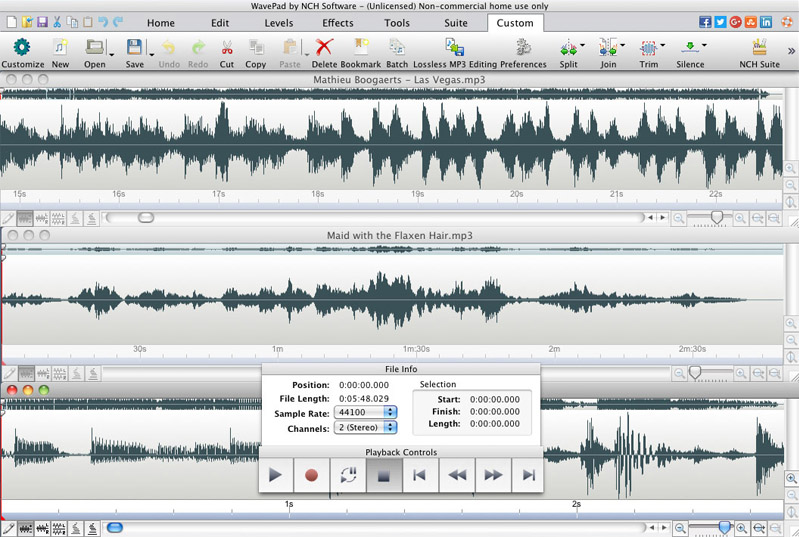 This audio editing program is compatible with Mac OS and is a capable audio editor that is available for free as long as it is used for non-commercial reasons. WavePad can edit, copy, paste, remove, quiet, compress, auto-trim, and shift pitch recordings in parts, as well as apply special effects such as echo, amplification, normalize, equalize, envelope, reverse, and more. Virtual studio technology (VST) plug-ins combine software synthesizers and effects to aid audio editing in the creation of special effects and to assist in the production of movies and theatres. Aside from bookmarking audios for precise editing, WavePad also allows you to batch process, rapidly search and recall, and combine portions of large audio files. Noise reduction is handled via WavePads' audio restoration feature.
8. iZotope RX post-production Suite 4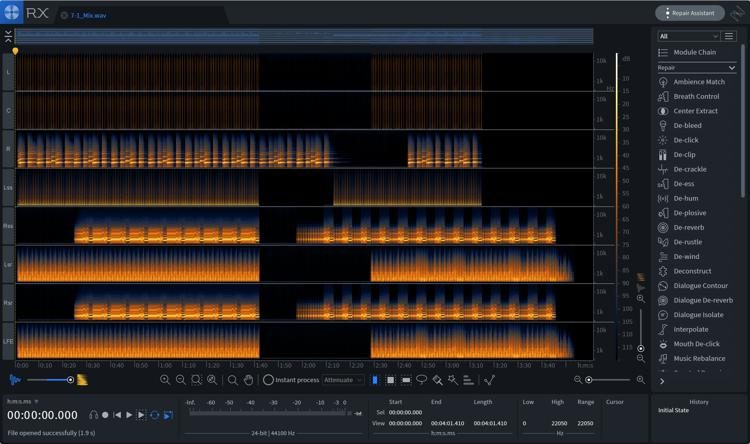 This program has maintained its position as one of the best audio editors' post-production tools. IZotope is the industry's leading audio refinement tool as of now, with no one coming close. It has become even more powerful in audio editing with version 4. Suite 4 is the latest version, and it combines a number of powerful features, including:
a) RX7 Advanced: detects and removes noises, clips, clicks, hums, and other disturbances with a single click.
B) Dialogue match: learns and matches dialogue to a single scene, even if it was recorded with different microphones and in different locations, cutting hours of time-consuming audio editing in half.
9. Logic Pro X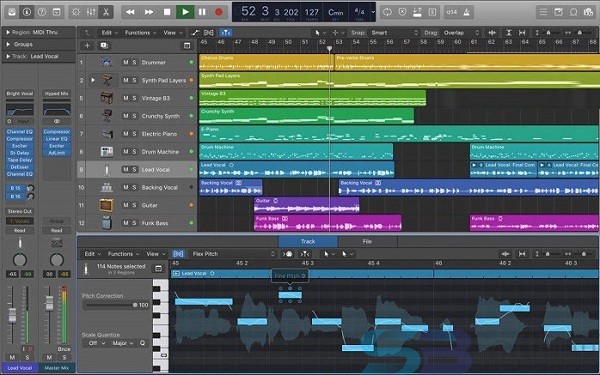 The Logic Pro X software, which is expensive, is regarded as one of the best Digital Audio Workstations (DAW) for the Mac OS and is compatible with previous MacBook Pro models. Every virtual instrument's musical tone matches that of its real-software counterpart, making DAW one of the best audio editing programs. As a result, the DAW Logic Pro X may be thought of as a library of musical instruments capable of producing any type of music for any instrument. With the "Smart Tempo" option, the audio editing software can automatically synchronize the times of different songs.
You can modify the timing of a single note in a musical waveform independently using the "Flex Time" tool without disrupting the waveform. This tool allows you to quickly correct a single mistimed beat. The "Flex Pitch" feature adjusts the pitch of a single note in a waveform independently, similar to how the "Flextime" tool modifies the timing of a single note in a waveform.
10. FL Studio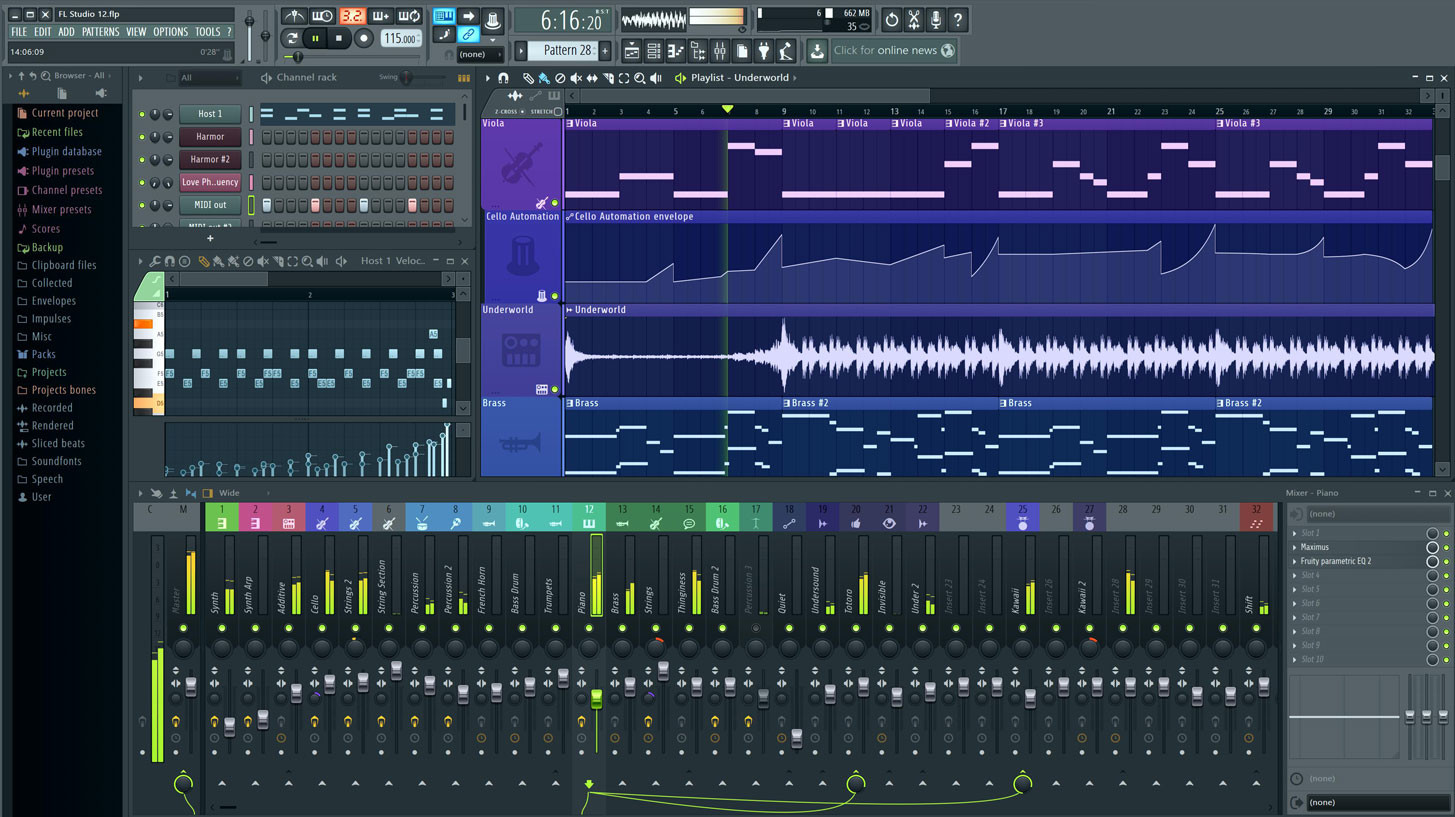 It's an excellent audio editing software that's also useful in EDM (Electronic Dance Music). FL Studio also enables multi-track recording, pitch shifting, and time stretching, as well as a variety of other capabilities such as effect chains, automation, and delay compensation. It includes around 80 ready-to-use plug-ins in a large list, including sample processing, compression, synthesis, and many others. VST standards allow for the addition of additional instrument sounds. It comes with a free trial period and, if proven satisfactory, can be purchased for self-use at a cost. Its sole flaw is that it has a poor user interface. Ableton Live has a number of flaws, including the lack of pitch correction and fade effects.