Are you looking for the best free proxy software in 2022? No worries let's start! Monitoring of the internet is relatively common these days. Some websites can hack your data, and viruses or malware can infect your computer as a result of these websites. As a result, certain authorities, such as large corporations, schools, and colleges, block these sites so that no one can access them.
However, there are situations when you need to access or use a site that has been prohibited by an authority. So, what will you do if such a case arises? You won't be able to access that site directly since the authorities have restricted it. But don't panic; there is a way to access such prohibited free proxy software while still using the same internet connection or the authority's Wi-Fi.
The solution is to use proxy software. Let's start with a definition of proxy software. For Windows 10, here are the best free proxy software options.
What is Proxy Software and how does it work?
Proxy software operates as a go-between for you and the banned website you're trying to access. It conceals your identity and establishes a safe and private connection, assisting in network security. Let's take a look at how this proxy server works before moving on. As previously stated, proxy software functions as a go-between for the internet and devices such as computers and laptops.
When you use the internet, an IP address is produced, which allows the internet service provider to determine who is using it. As a result, if you try to access a restricted site using that IP address, your internet service provider will block you. However, if you use any proxy software, your real IP address will be disguised, and you will be using a proxy IP address instead.
Because the site you're seeking to visit isn't restricted by a proxy IP address, your internet service provider will let you use the same connection to view it. Before using any proxy software, keep in mind that while the proxy hides the true IP address by providing an anonymous IP address, it does not encrypt the communication, allowing hostile people to intercept it.
Furthermore, the free proxy software will have no effect on the rest of your network connection. It will only affect the program in which you install it, just like any other browser.
9 Best Free Proxy Software For Windows 10
There is a lot of free proxy software on the market, but only a handful of them are good and trustworthy. So, if you're looking for the best proxy software, keep reading since the top free proxy software for Windows 10 is covered in this article.
1. kProxy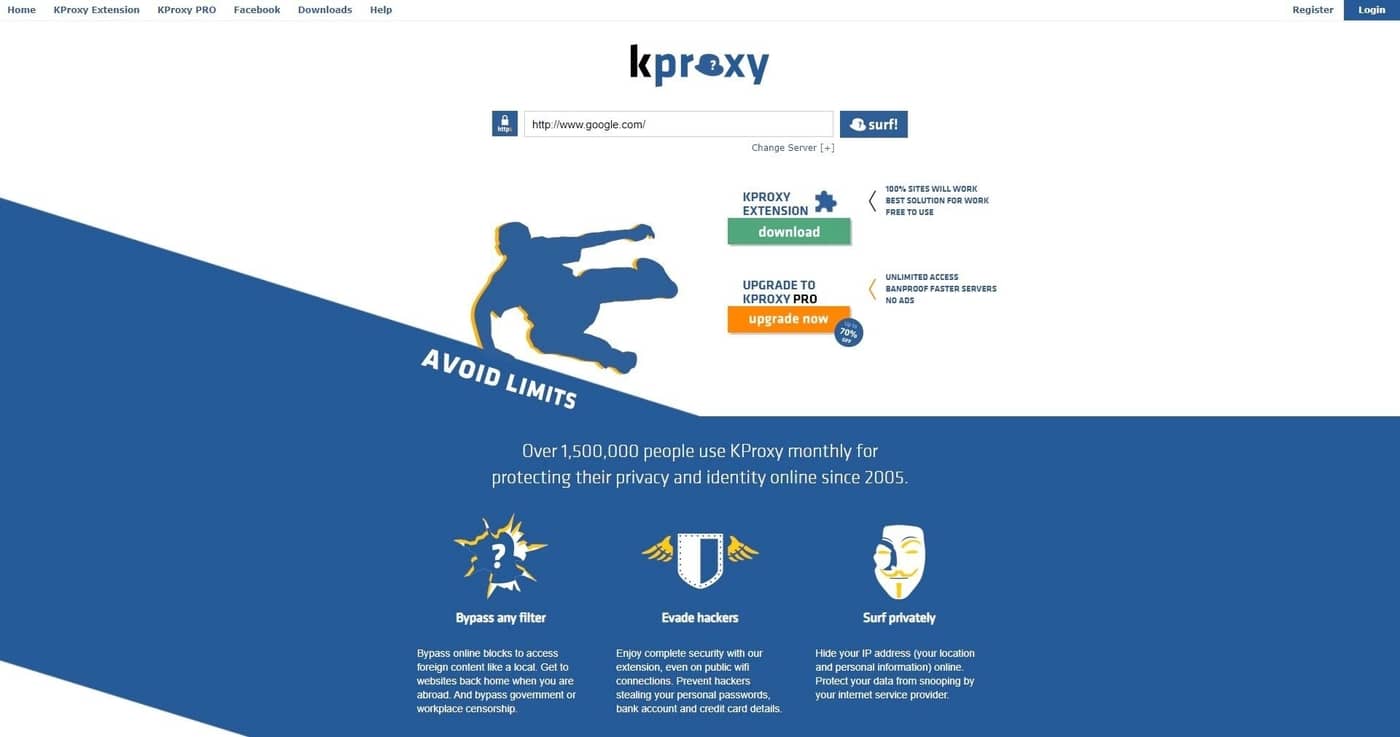 KProxy is a free and anonymous free proxy software that can be found on the internet. This is a web service, but you can download a Chrome or Firefox plugin if you like. It is portable software that may be used anywhere and at any time without the need for installation. It also comes with its own browser, which allows you to visit prohibited websites. kProxy shields you from harmful users while also keeping your personal information secret from your internet service provider and other third parties. The only issue with this software is that, despite being free, it only allows you to access Canadian and German servers, leaving out sites in the United States and the United Kingdom. In addition, due to a huge number of active users, servers can become overwhelmed at times.
2. HidemyAss.com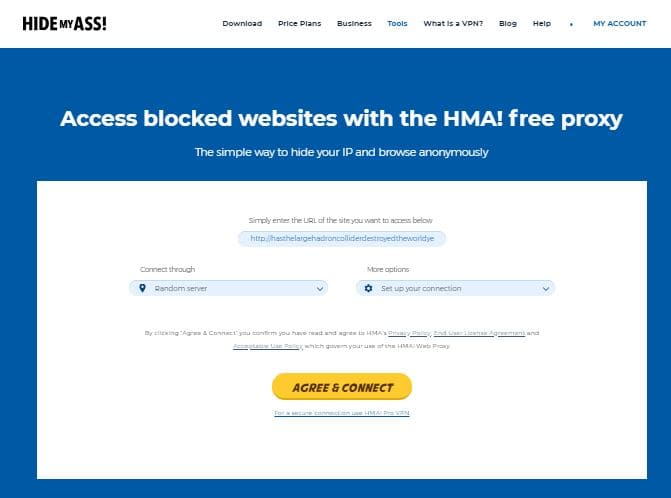 HidemyAss.com is one of the best proxy server websites for accessing any banned website while maintaining your anonymity. Essentially, two services are available: Hide My Ass VPN and a free proxy software site. Furthermore, this proxy server website supports SSL, which protects users from hackers.
3. Psiphon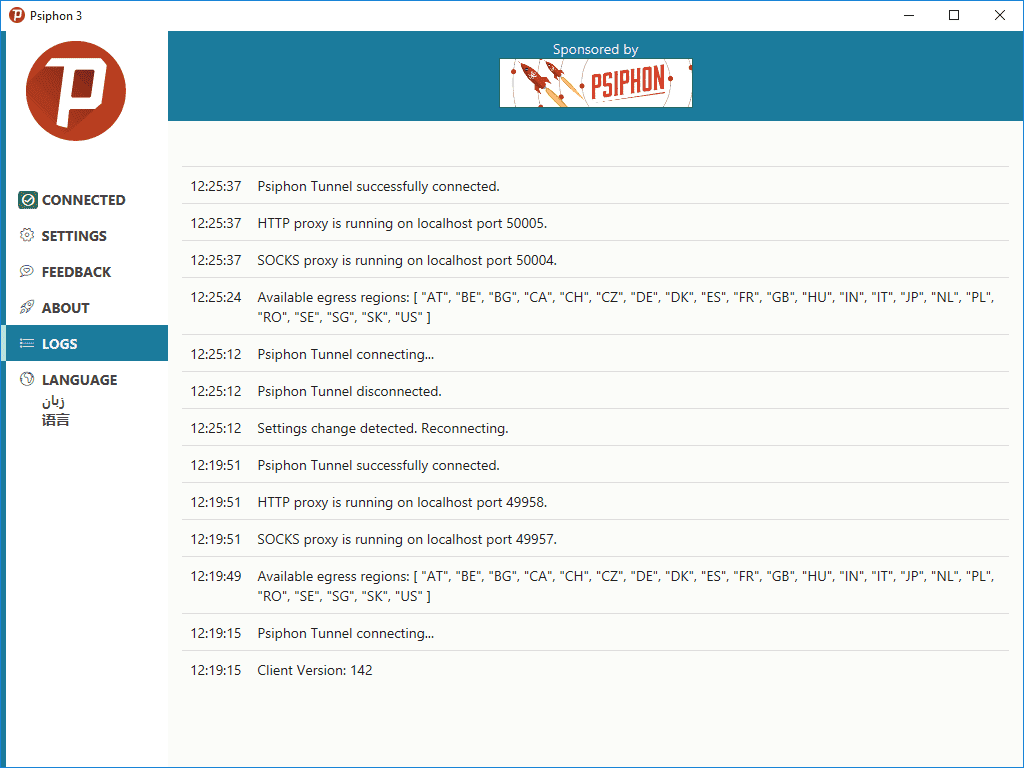 Psiphon is another famous proxy software that is available for free. There are no restrictions, so you can explore the internet at your leisure. It's simple to set up and offers a user-friendly interface. It offers a total of seven distinct servers to pick from. Psiphon includes a number of capabilities, including the ability to separate tunnels, configure local proxy ports, and transport mode, among others. It also includes valuable logs that you can use to examine the condition of your connection. It's available in a variety of languages and, because it's a portable app, it can run on any PC. The only issue with this software is that it is incompatible with third-party browsers such as Chrome and Firefox, despite working perfectly with Internet Explorer and Microsoft Edge.
4. SafeIP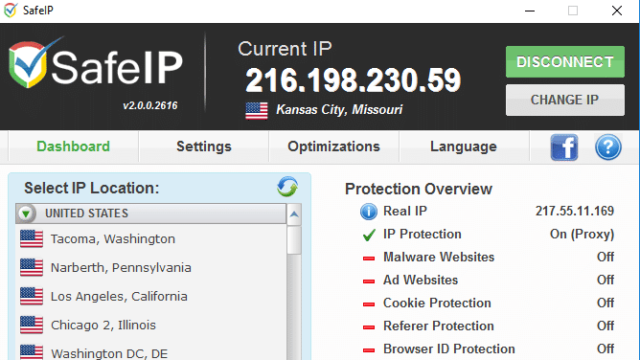 SafeIP is a freeware proxy software that protects your privacy by masking your real IP address with a fictitious and anonymous one. It offers a highly user-friendly and straightforward interface that allows you to quickly select a proxy server with only a few mouse clicks. Cookies, referrals, browser ID, Wi-Fi, rapid content streaming, mass mailing, advertisement blocking, URL protection, surfing protection, and DNS protection are all included in this software. There are several servers available, such as those in the United States, the United Kingdom, and elsewhere. It also gives you the option of enabling traffic encryption and DNS privacy at any time.
5. Cyberghost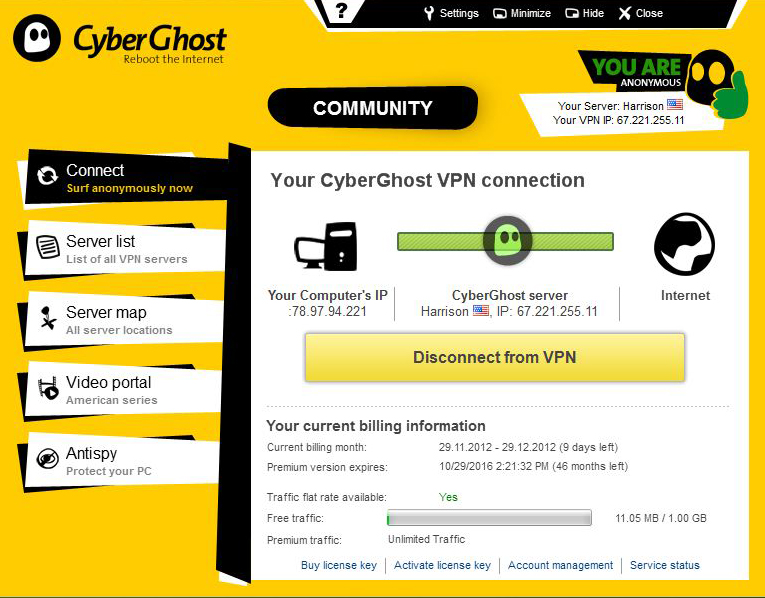 If you're looking for the best proxy server for security, Cyberghost is the way to go. It not only masks your IP address but also protects your personal information. It's simple to set up and use. CyberGhost's best feature is that it allows you to run five devices at once, which is important if you need to connect many devices to the internet safely.
6. Ultrasurf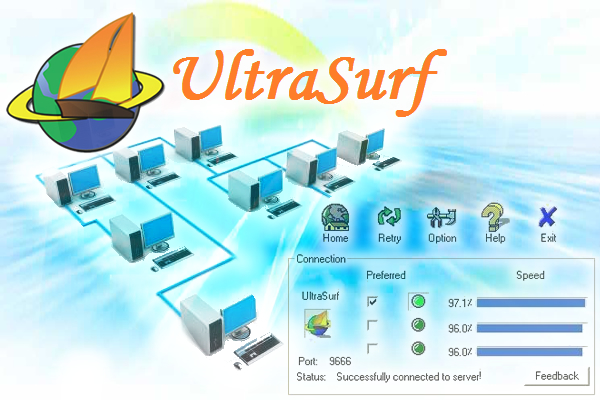 Ultrasurf is a popular free proxy software available on the market that allows you to access any prohibited content. It is a product of the Ultrareach Internet Corporation. It's a small and portable utility, so you don't have to install it and may use it on any PC or even a USB flash drive. It is used in over 180 countries around the world, particularly in nations like China, where the internet is heavily controlled. This software will let you visit prohibited websites by masking your IP address and encrypting your web traffic with end-to-end encryption, ensuring that your data is not seen or accessed by third parties.
There is no need to register this software. To use this software, simply download it and begin using it immediately without any restrictions. It gives you the choice of selecting one of three servers and displays the speed of each one. The only issue is that you won't know the new IP address or where the server is located.
7. Tor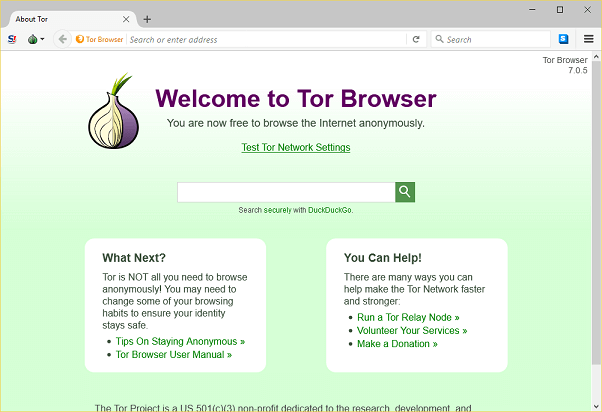 This is one of the best applications for safeguarding your online privacy. The Tor browser, which is one of the most trustworthy pieces of proxy software, is used to execute the Tor application. It is used all around the world to protect personal privacy while viewing banned websites. It is free to use for both personal and business purposes. Tor protects the user's personal information by connecting to a website via a series of virtual connecting tunnels rather than a direct connection, resulting in a secure and private connection.
8. Freegate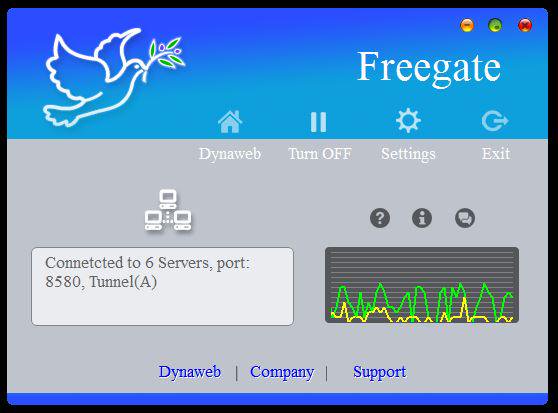 Another proxy software that might help you safeguard your online privacy is Freegate. It's portable software that can run on any PC or desktop without needing to be installed. By going to the options menu, you may choose any browser to use to run the Freegate proxy software. It supports the HTTP and SOCKS5 protocols and has a highly user-friendly UI. If you wish to, you can even utilize your own proxy server with it.
Visit Now
9. Acrylic DNS Proxy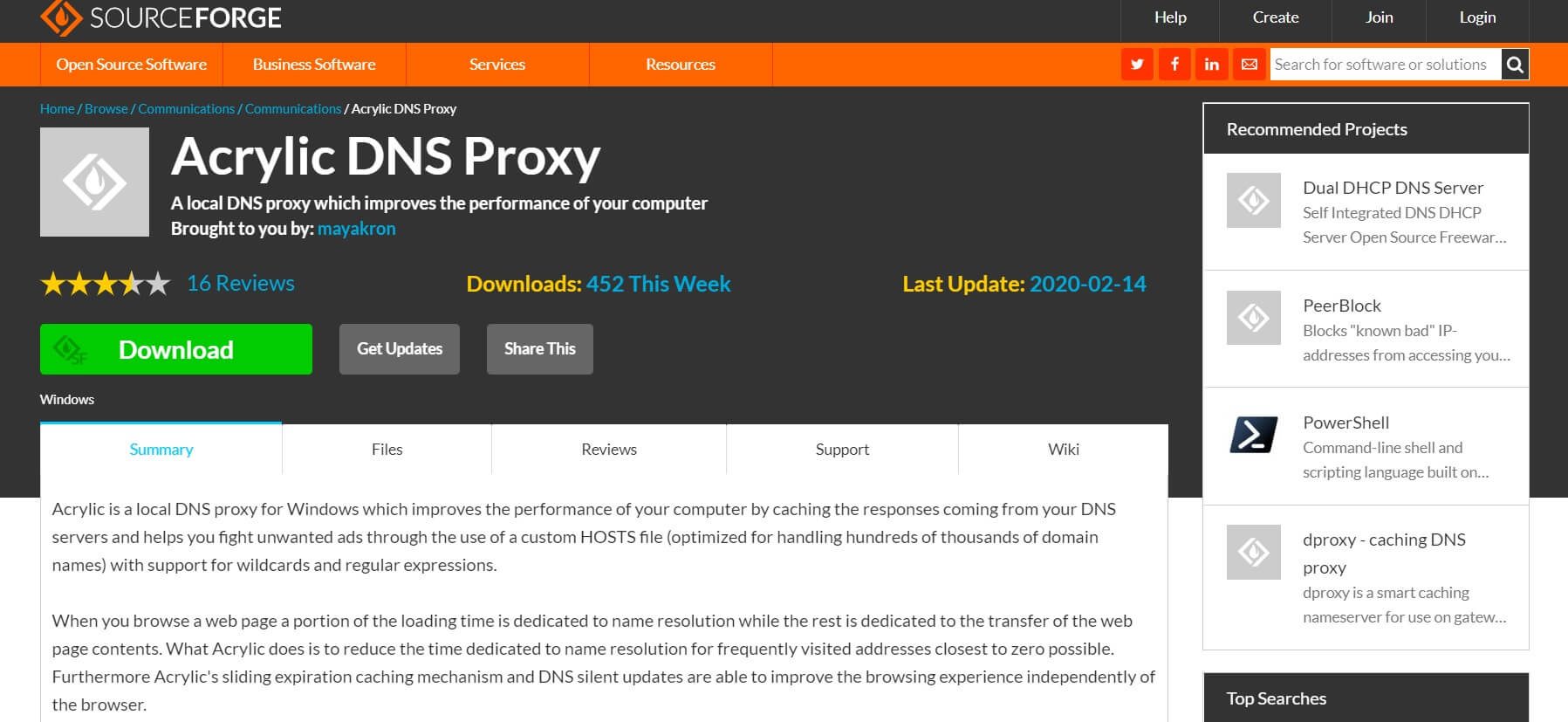 It is a free proxy software that is designed to improve the browsing experience by speeding up the internet connection. On the local PC, it merely constructs a virtual DNS server and utilizes it to resolve website names. The time it takes to resolve domain names is lowered and the page loading speed is boosted as a result of this.
Conclusion
I hope you found this information helpful and that you will be able to use any of the free proxy software for Windows 10 listed above. However, if you still have any questions about this article, please leave them in the comments area.