WinZip is a Windows software that allows you to archive and compress files to make them easier to store and share. WinZip is a more competent and user-friendly Windows version of two older DOS tools, PKZIP and PKUNZIP.
With WinZip's simple drag-and-drop interface, you may browse individual files in a zip file without having to unzip it. WinZip can also execute installation programs from a zip file and clean up automatically afterward. For each new file, you can choose from five levels of compression, including "None," when creating a zip file (or archive).
You can also construct a zip file that spans numerous diskettes with a disk-spanning add-on. Other prominent Internet file formats supported by WinZip include tar, gzip, Unix compress, Uuencode, BinHex, and MIME. Other programs can read and write ARJ, LZH, and ARC files.
WinZip is available in 16-bit and 32-bit versions and provides an interface to most virus detection products. Additionally, you may browse compressed files in the.zip format. What is WinZip? What is WinZip used for? How to use WinZip are all topics covered in this article. Continue reading to learn more!
What is WinZip?
With the aid of this Windows-based tool, all files may be opened and compressed in.zip format.
It can be used to:
BinHex (.hqx), cabinet (.cab), Unix compress, tar, and gzip are just a few of the popular file compression formats available.
It can open uncommon file formats, including ARJ, ARC, and LZH, but it requires the usage of additional software.
Compress files since email attachments have a file size limit.
When necessary, unzip these as well. Store, manage, and access files using Google Drive, Dropbox, OneDrive, and other cloud and network services.
What Is the Purpose of WinZip?
Users are drawn to this software for a variety of reasons, including:
This software will help you save a lot of disc space by compressing files and reducing their size.
Smaller files will use less bandwidth during transmission, allowing the transfer speed to rise automatically.
You can zip and transfer huge files without fear of them bouncing back, owing to file size limitations.
Maintaining a huge set of files may appear chaotic, but using the program to zip them together creates a clean, ordered structure.
Instead of unzipping the entire packed folder, you can use this software to unzip a specific file.
Without unzipping the file, you can open it, make changes, and save it directly from the packed folder.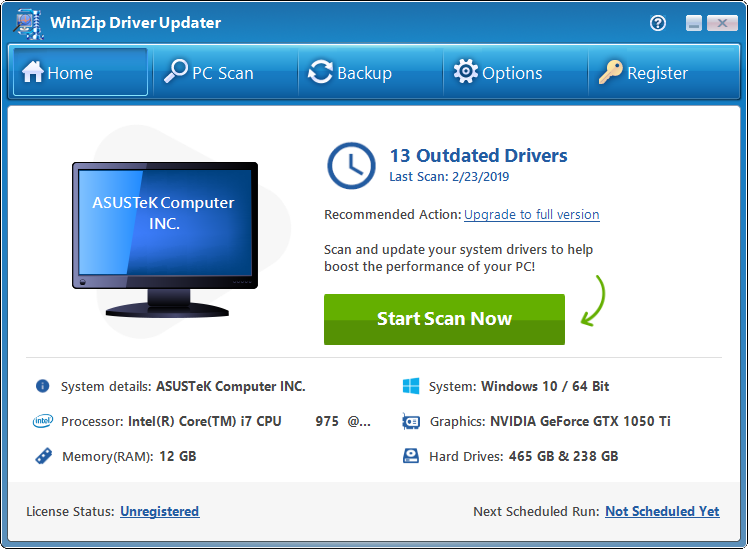 You can also use WinZip Pro to back up crucial files. The security and privacy characteristics of the software are the key reasons for its popularity. All of the files and folders you access will be more secure thanks to the Advanced Encryption Standard.
WinZip's Advanced Features
Now that you know what WinZip is used for, let's have a look at the features it offers:
Uninterrupted Integration: Between My Computer and File Explorer, seamless integration service is broadcast. This implies that instead of exiting the File Explorer, you can drag and drop the files between them.
You may also zip and unzip the files without pauses within File Explorer.
It supports a variety of internet file types, including XXencode, TAR, UUencode, and MIME.
You might also like the WinZip Internet Browser Support Add-on, which allows you to download and open archives with just one click.
This add-on is available for download for free on both Microsoft Internet Explorer and Netscape Navigator.
Automatic Installation: If you use WinZip to decompress installation files in zip format, the installation application will execute automatically.
Furthermore, temporary files are deleted at the end of the installation process.
The WinZip Wizard is an optional function in this software interface that makes zipping, unzipping, and installing software in zip files easier. The Wizard interface makes the process of working with zip files a lot easier. If you wish to access WinZip's additional functionality, the WinZip Classic Interface is the way to go.
Categorize Zip Folders: You can categorize zip folders to make it easier to filter and find files
Regardless of where they came from or when they were saved or opened, these files can be sorted by date.
The contents of all other folders are treated as if they were a single folder by the Favorite Zip folder.
The regular Open Archive dialogue box, on the other hand, does exactly the opposite.
You can, however, use the search feature to locate files quickly.
Files That Unzip On Their Own –You can also make files that unzip by themselves when necessary.
This is made possible by a function known as WinZip Self-Extractor Personal Edition.
This edition can be used to compress and send.zip files to a receiver.
Once received, these files unzip themselves for quicker access.
Support for Virus Scanners
Several third-party antivirus programs label compression utilities as threats and prevent them. WinZip's Virus Scanner Support ensures that it is not disrupted by antivirus software.
Does it cost less?
This software is only available for download for the purpose of evaluation. This is similar to the trial version, in which you can learn how to use WinZip by exploring its capabilities before purchasing it. After the trial period expires, you must purchase a WinZip license to continue using it. If you do not wish to purchase the software, you should uninstall it from your computer.
How to Set It Up
You now know what WinZip is and what it's used for:
If you want to install and use Winzip, follow the steps below to get the trial version: WinZip Trial Version:
1. To install the trial version of WinZip, go to the WinZip download website and select the "TRY IT FREE" option.
2. Go to the Downloads folder and double-click the Winzip26-home executable file.
3. To install the application on your PC, follow the onscreen steps.
4. Several shortcuts will be created on the desktop after the installation, as seen below.
To open the specified application, double-click on the shortcut.
What Is WinZip And How Do I Use It?
1. After you've finished installing the software, go to any file you want to zip.
2. When you right-click on any file in WinZip, you'll see a menu of options.
Select the appropriate choice based on your needs:
Adding/moving files to a Zip file
Add to the.zip file named "filename".
Split the zip file into two parts.
Make a WinZip task.
Zipped files should be used instead of unzipped files.
Zip and Email file name >.zip Deletion Schedule
We hope that this explanation has clarified what WinZip is, what it is used for, and how to install and use WinZip. Please leave any questions or recommendations about this post in the comments section below.