Are you looking for the best gif creator apps for Android in 2022? No worries lets start! If you use social media sites like Facebook, Twitter, and others, you've probably seen a lot of GIFs. A GIF is essentially a looping animated image. GIFs were the new craze after photos and movies.
GIFs are a cross between a video and a still image in that they take less time to watch and are more expressive. Many people use animated GIFs to express themselves on social media sites. Although finding GIFs on the internet is quite simple, what if you want to make your own by best gif creator apps for Android?
Let's face it, we've all wanted to make our own GIFs at some point. On a computer, making GIFs is simple, but on an Android device, things get a little more tricky. We'll look at both of these because they're the best gif creator apps for Android. If you find the process tedious or bothersome, you can always head to Giphy and look for some pretty cool gifs!
10 Best GIF Creator Apps for Android
To produce your own GIFs from images or videos on Android, you'll need to use third-party best gif creator apps for Android. The best gif creator apps for Android are listed in this article.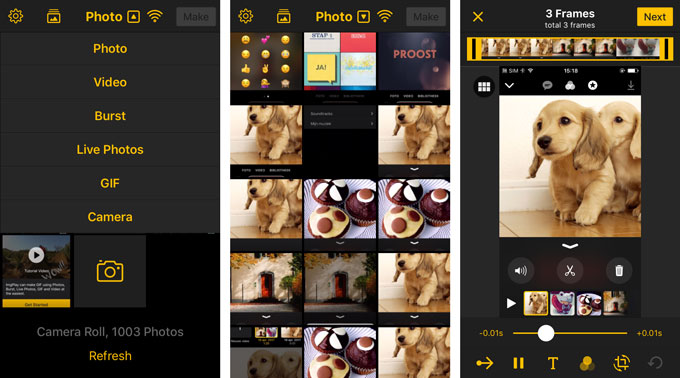 ImgPlay is an Android application that lets you make GIFs from photographs and videos. It is more user-friendly than other GIF producers. You may use ImgPlay to create GIFs from your videos and photos. Users can also apply filters to their GIFs to make them more attractive and hilarious. ImgPlay also allows you to manually change the frame rate and playback direction. Overall, this is a fantastic Android GIF maker software.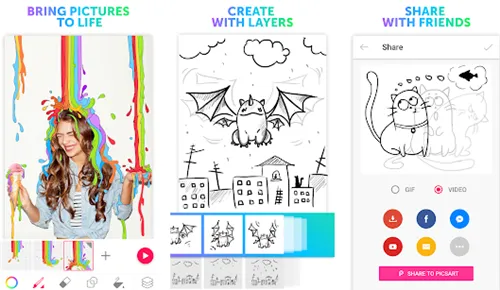 Picsart Animator is the Android software to use if you want to create cartoon videos, animated GIFs, and hilarious doodles. You can save animations as a video or a GIF using the app's animation creator and cartoon maker. This app is available for download from the Google Play Store. After you've created a GIF, you may post it on social media sites like YouTube, Facebook, and Instagram.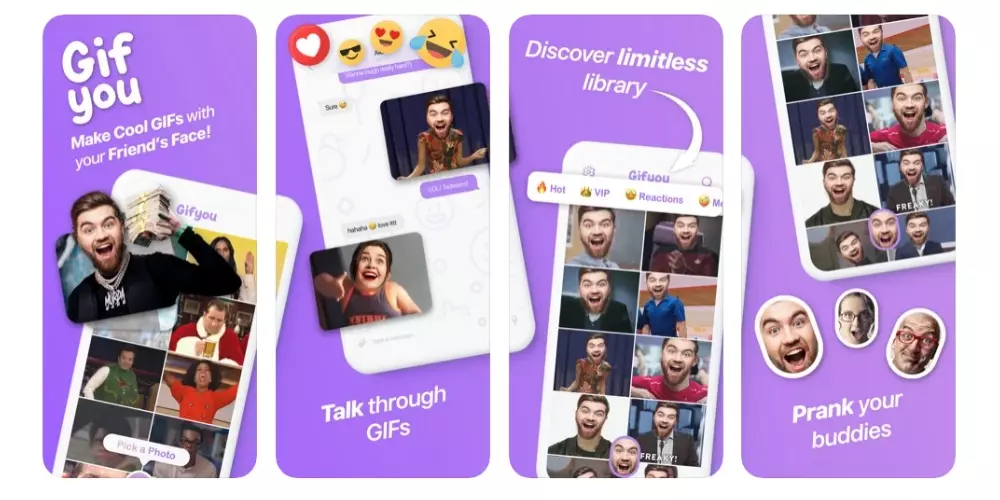 Despite its lack of fame, the GIFYou app remains one of the gif creator apps for Android for creating customised GIFs and memes. The programme has a straightforward UI and allows you to generate high-quality animated GIFs in only a few steps. You can use GifYou's face-swapping tool to automatically swap a face from a photo into a GIF of your choice.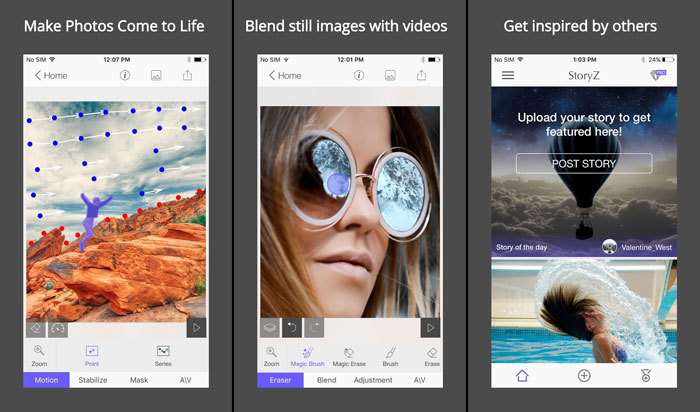 StoryZ allows Android users to create amazing video stories out of still photographs. The programme allows you to make photo-based loop video animations. What's more, guess what? Any shot may be turned into an animated GIF or animated double exposure with the programme. This tool may also be used to generate incredible visual effects such as Cinemagraphs, enchanting moving portraits, and more.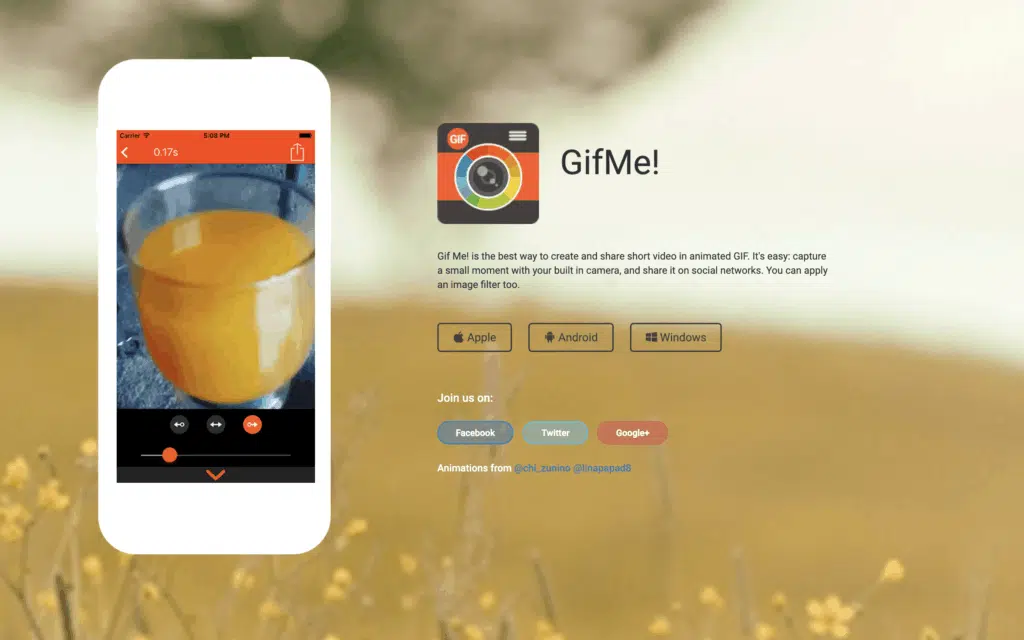 Gif Me! Camera is a full-featured Android camera software that also includes a GIF maker. It includes fantastic features like time-lapse, stop-motion, and other shots because it is a camera app. For those who have videos lying around, video-to-GIF conversions are supported. There are advertising in the free version. Your GIF will also have a watermark. Both of these features are removed in the pro version.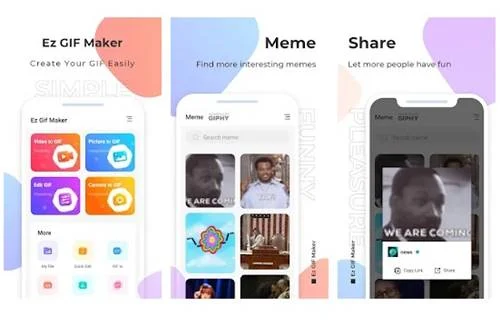 You may use the app to create GIFs from videos and photographs. Ez GIF Maker is a useful tool for creating animated GIFs. Ez GIF Maker is a photo editing programme that allows you to make animated photos. You may use the programme to create animated graphics with a variety of tools. The programme is simple to use and has a clean UI. With a single tap, you can turn any photo or video into a GIF. Special effects, configurable video frame rates, and other GIF creation options are also available in the programme.
GIF Creator is a little-known programme with a lot of handy features for making GIFs. It's more than a GIF maker; it also has a photo mixer, photo editor, unique filters, and other features. Any boring static image may be turned into a humorous animated GIF with this programme. You can also use this programme to apply gorgeous effects to GIFs, change the tempo, crop GIFs, and more.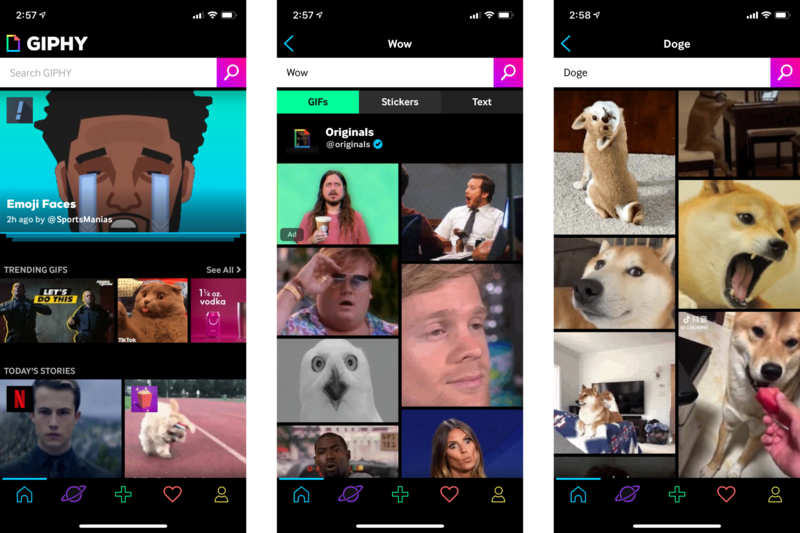 It's a GIF search engine that lets you find and share animated GIFs with others. You can even make your own GIFs with this free programme. GIFs are simple to make with GIPHY; you may use an image or video from your library or capture a live video or image. A short video segment is recorded by the camera. You can add filters, special effects, stickers, text, and more to that video. Along with the video mode, it offers a five-shot burst mode.
This is most likely the best GIF/camera app combination. It doesn't have any camera features, yet it outperforms the competition when it comes to GIFs. There are no in-app purchases, so it's absolutely free. You may also use the app to add stickers, text, filters, and movement to the background. GIPHY is an outstanding GIF maker app for Android in general.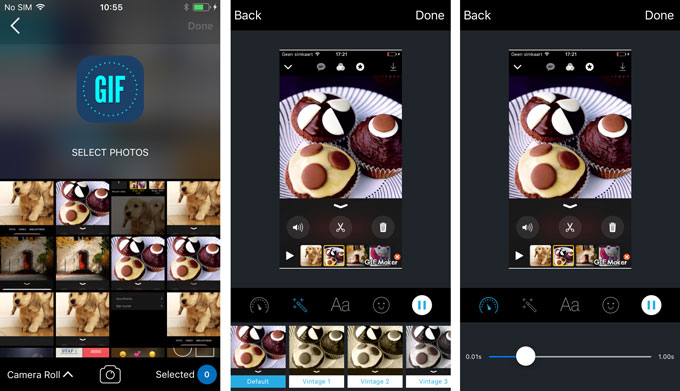 GIF Maker is one of the greatest and most user-friendly GIF creator apps for Android. The software has a simple and easy-to-use layout and offers a variety of intriguing features. After that, the GIFs should function on most websites. You must provide the material for the GIF on your own. Aside from that, this one is pretty excellent. It does, however, contain bugs. You'll also have to get used to a steep learning curve. This programme downloads GIFs from Tenor and allows you to alter them. You can now download your favourite GIF and begin altering it.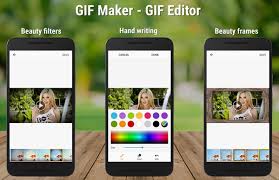 GIF Maker, GIF Editor is a lightweight application with a beautiful and simple UI that offers sophisticated GIF-making tools. Stickers, animated effects for still photographs, and more advanced features like adding running water to still photographs are also available. It isn't the cheapest GIF maker on the list, but it can accomplish a lot of things that the others can't. You can make GIFs from pictures, videos, and camera and screen recordings using GIF Maker and GIF Editor. Crop, resize, speed adjustment, filters, stickers, and other editing capabilities are also available.
Conclusion
Please let us know if we missed any of the top gif creator apps for Android in the comments! You can also check out our most recent Android app and game lists by clicking here! You can make your own GIFs with these free Android apps. I hope you find this material useful. Please pass it on to your friends as well. Also, do let us know if you know of any other similar gif creator apps for Android in the comments section below.