Cloudflare is one of the world's most well-known content delivery networks (CDNs). It offers website owners and network administrators a wide range of cloud-based solutions. Distributed DNS, reverse proxies, automated caching, and SSL offloading are all examples of this.
However, no one can blame you if you're seeking for other options, whether it's because of the service's frequent outages or the numerous criticisms levelled against the company's involvement with hate-speech websites and forums. As a result, these are the top Best Cloudflare alternatives for 2022.
Cloudflare Overview
Cloudflare is one of the few CDN service providers that provides a reliable, free CDN to all of its customers. The best aspect is that you don't have to pay anything to use it. Cloudflare is free to use regardless of how much traffic your site generates. That is a difficult prospect to beat. While the free version does speed things up in some circumstances, it does not include WAF security, leaving your site open to specific attacks such as DDoS, spam, and bots.
The website application firewall is included in the Pro plan ($20 per month), but advanced DDoS mitigation and custom SSL are not. You'll need their Business plan, which costs $200 a month, to get those features. That is a luxury that not everyone can afford. Cloudflare has also been chastised for reportedly being overly cooperative with US law enforcement authorities, handing over information about its customers whenever the government requests it.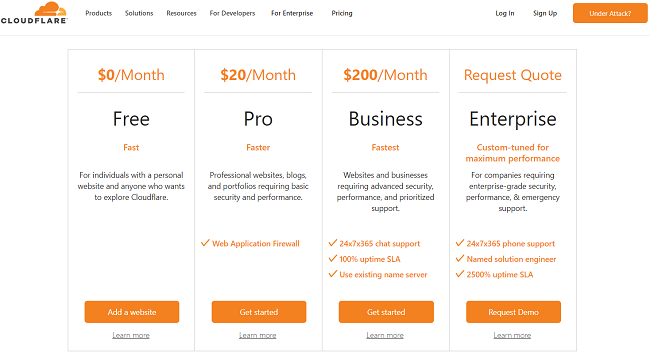 So, if you've ever contemplated switching to a different CDN service, whether it's due to Cloudfare's price plans or its failure to respect customer information, have a look at our list of the best CDN alternatives to Cloudflare.
Alternatives to Cloudflare You Can Use
1. Reblaze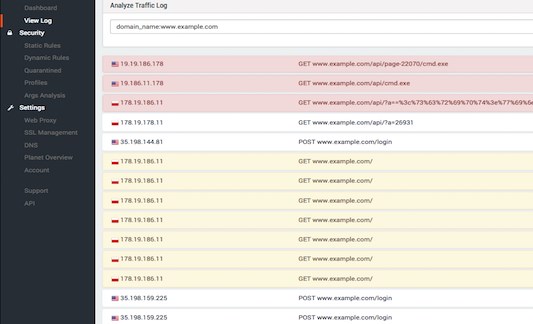 Reblaze is the best alternative to Cloudflare if you don't like it. It's an Israeli firm with offices in the United Kingdom and the United States that claims to have successfully defended a number of "high-profile clients" from a variety of threats, including SQL injection, XSS, and DDoS. The firm also promises to be able to shield its customers from platform-specific zero-day flaws. Users can also restrict traffic from specified nations, localities, networks, companies, and anonymizer networks using the service.
All traffic is routed through Reblaze's own locked-down Security Gateways with dynamic DNS allocation, which protects clients from hackers. Furthermore, it employs "Elastic Load Balancing" to spread the extra traffic across its global network of Security Gateways, relieving local ISPs and bandwidth suppliers of the burden.
Characteristics:
One of the best for zero-day attack protection
To reduce traffic spikes, use elastic load balancing.
Bot identification is good for protecting websites from scrapers and other bots.
 (Price available on request)
2. Imperva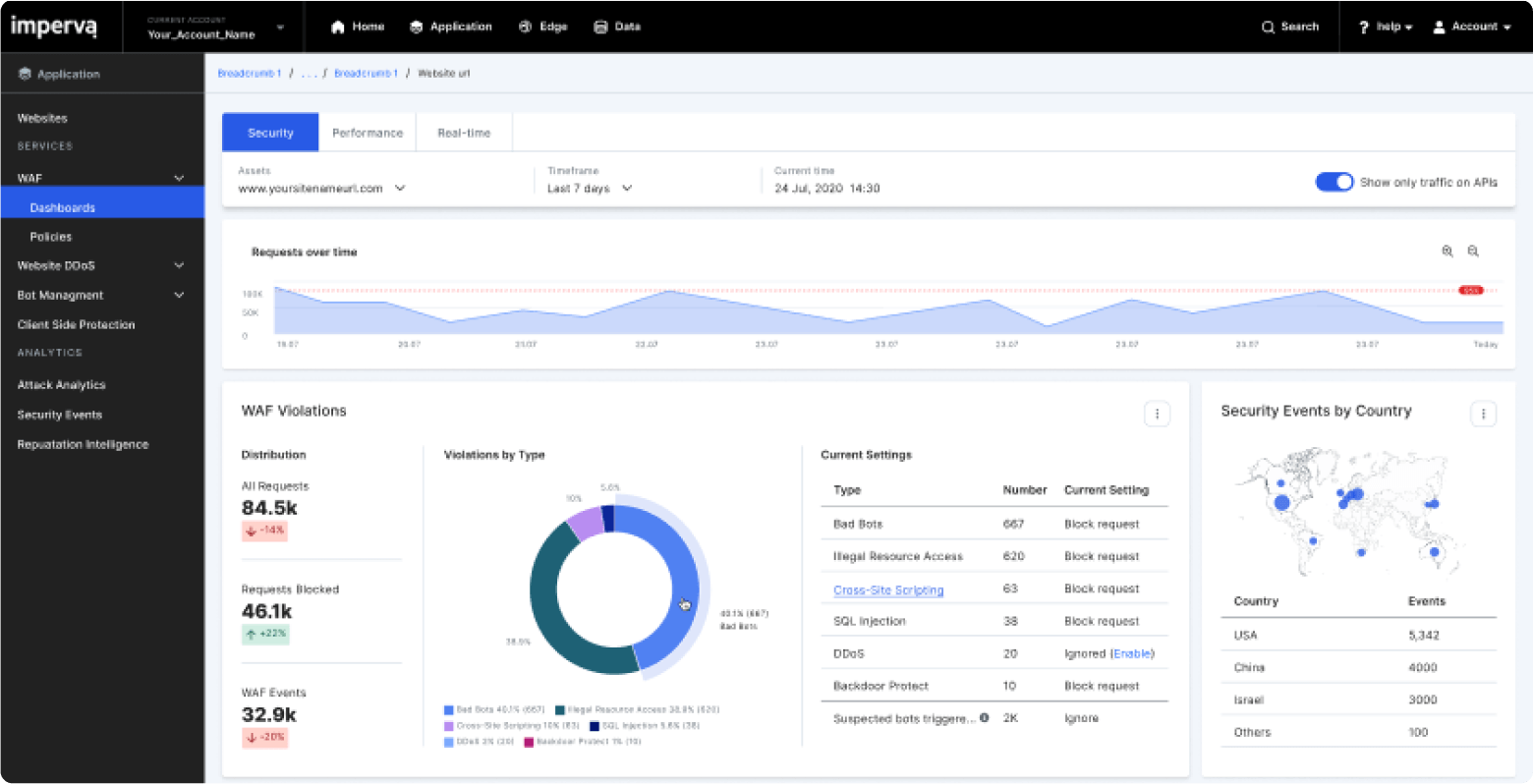 Imperva is a cloud-based security platform for blogs and websites that offers DDoS protection, failover services, and load balancing. It was previously known as Incapsula. The service's bot-recognition engine, which decreases the amount of false-positives in even the most sophisticated layer 7 attacks, is one of its best features. Layer 7 attackers, for the uninitiated, frequently target specific portions of a website, making fraudulent traffic extremely difficult to detect.
Imperva also offers an additional layer of DDoS protection for subnet network infrastructure such as FTP and email. It, like Cloudfront, has a free tier, but if you need DDoS protection or WAF, you'll have to pay. Another intriguing feature is "IncapRules," a full-featured scripting language that, according to Imperva, provides clients "complete and precise management over security policies." IncapRules, according to Imperva, gives users access to a variety of tools for analysing crucial data about incoming traffic, such as headers, client type, location, and access rates.
Characteristics:
DDoS protection, failover services, and load balancing are all available.
Layer 7 attacks are protected by a bot-recognition engine.
Subnet infrastructure, such as FTP and email, is protected from DDoS attacks.
Provides the scripting language "IncapRules" for comprehensive control over security policies.
3. Amazon CloudFront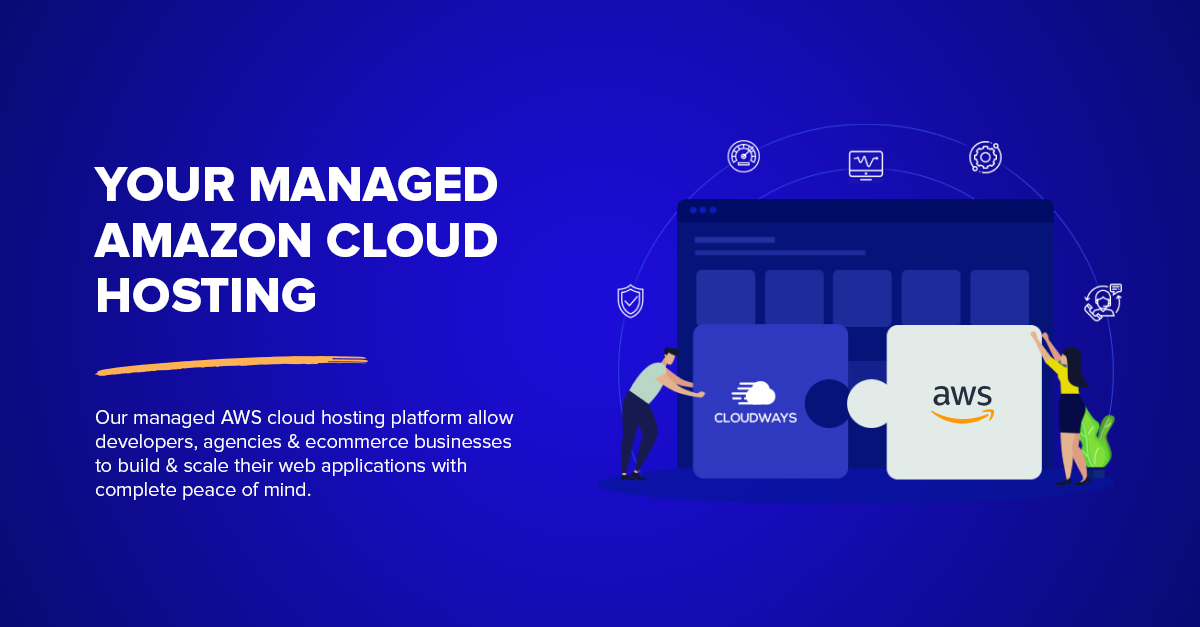 CloudFront is one of the best at what it does, and it's part of Amazon's vast AWS (Amazon Web Services) platform. If you want all the bells and whistles, it can be much more expensive than many of the other services on the list. The service can deliver any form of dynamic, static, or streaming web content. CloudFront's administrative console also has a nice user interface. It also supports wildcard cNames and allows users to create custom SSL.
One of the service's best features is its dynamic scaling, which allows it to automatically deploy more hardware resources to handle spikes in web traffic without the need for user intervention, making it one of the most effective DDoS defences. While Amazon CloudFront is largely regarded as one of the best and most dependable CDN service providers available, consumers should be aware of a few problems.
To begin with, some of the settings are overly simplistic, so you'll have to artificially trigger Stackoverflow as a sysadmin to discover out fundamental matters like how long objects stay before being expelled. Overall, CloudFront is not a flawless CDN, but it is unquestionably one of the best free Cloudflare alternatives available today.
Characteristics:
Supports custom SSL and wildcard cNames and can provide dynamic, static, or streaming content.
Dynamic scaling aids in the management of spikes in web traffic.
The most dependable CDN available
4. StackPath
Stackpath is based on the open source MaxCDN infrastructure, which the company purchased in 2016. Its content delivery solution has a fully documented API and an integrated web application firewall. Instant configuration updates, instant purging, real-time analytics, and origin shield are all included in the service. StackPath has built-in analytics and reporting capabilities, as well as a comprehensive set of standard policies that you can manage via the site.
It also comes with a RESTful API and Serverless Scripting. Furthermore, StackPath's pricing structure is both straightforward to comprehend and reasonable, with plans ranging from $15 per month to corporate plans for which you can contact their sales department for a quote. SSL, WAF, and DDoS protection are included with all plans. StackPath has clients from all over the world, but it primarily serves the North American and European markets, with a few POPs in Brazil, Japan, Singapore, Hong Kong, and Australia.
The company has been significantly expanding in recent years, and it just purchased Highwinds, a CDN service provider based in Florida. Overall, this one provides excellent CDN service at a fair cost. If you're searching for a low-cost CDN similar to Cloudflare, this one should be at the top of your list.
Characteristics:
Instant purging and instant configuration updates
Integrated Web Application Firewall (WAF) RESTful API and Serverless Scripting
5. Fastly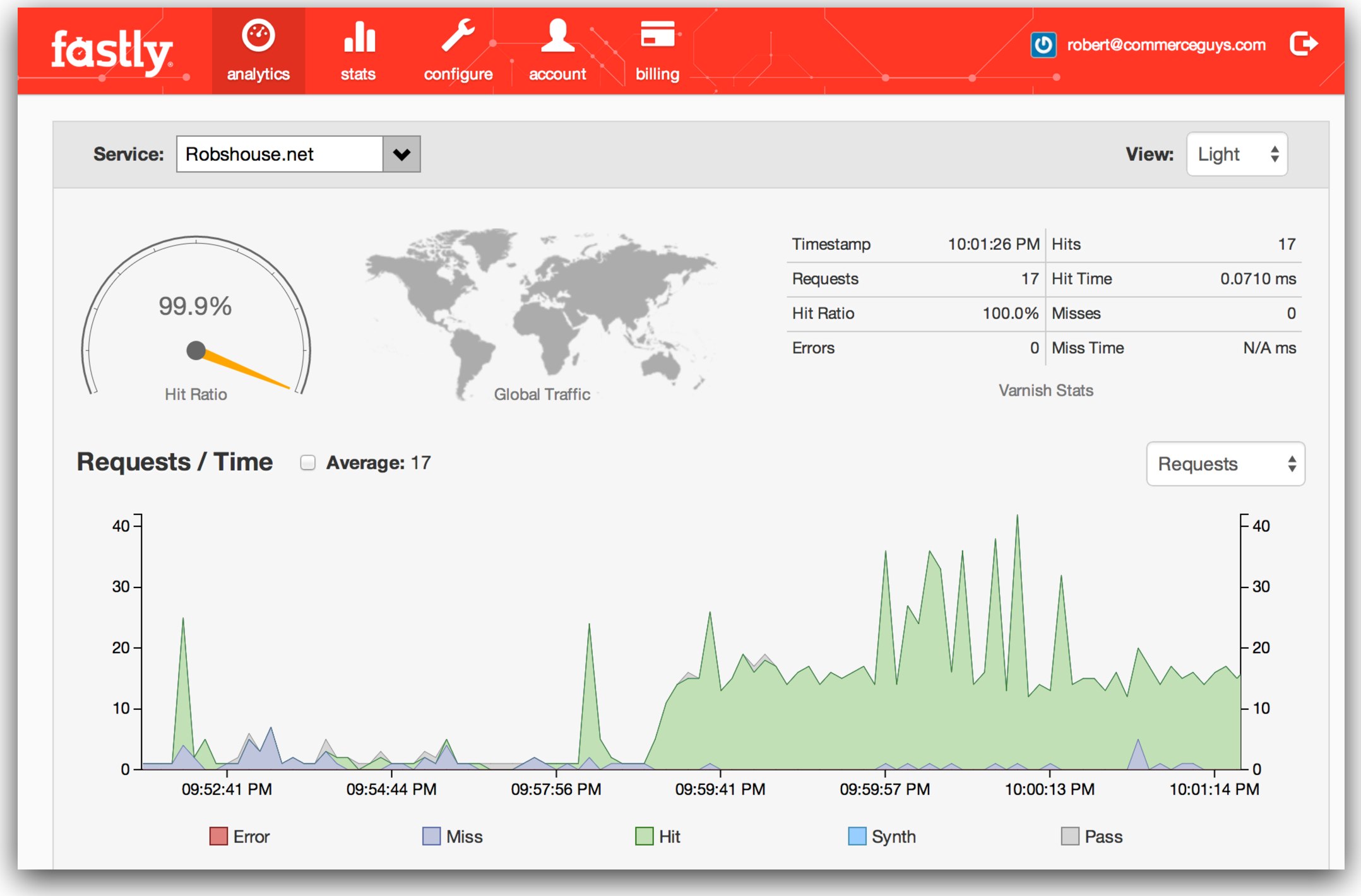 Fastly was only established in 2011, but it has already established itself as a force to be reckoned with in the business. It has features such as rapid configuration updates, instant purging, the ability to cache dynamic content, real-time log streaming and analytics, and traffic spike protection. It also includes a Web Application Firewall, Image Optimizer, and Load Balancer, as well as streaming media delivery and a private CDN. The service also includes a "real-time CDN" feature that allows for immediate modifications.
Fastly's web app and API security guards against account takeover (ATO), business logic assaults, bots, and OWASP injection attacks, among other things. It also includes add-ons such as cloud optimizer, HIPAA-compliant caching and delivery, and more to help you better optimise your website. Fastly provides on-the-go pricing depending on the total number of requests and data transfer volume. Users can also test up to $50 worth of traffic for free, with no long-term commitment required.
Fastly's Essential, Professional, and Enterprise plans, on the other hand, offer more predictable programmes. All of the company's clients also have access to vast public documentation and API references. Fastly is without a doubt one of the best Cloudflare alternatives available.
Characteristics:
Instant config updates, instant purging, and more.
Account Takeover, Business Logic Attacks, OWASP, and more are all protected by using a private CDN or a real-time CDN.
Take a look at Fastly (Free trial, contact sales for pricing)
6. Sucuri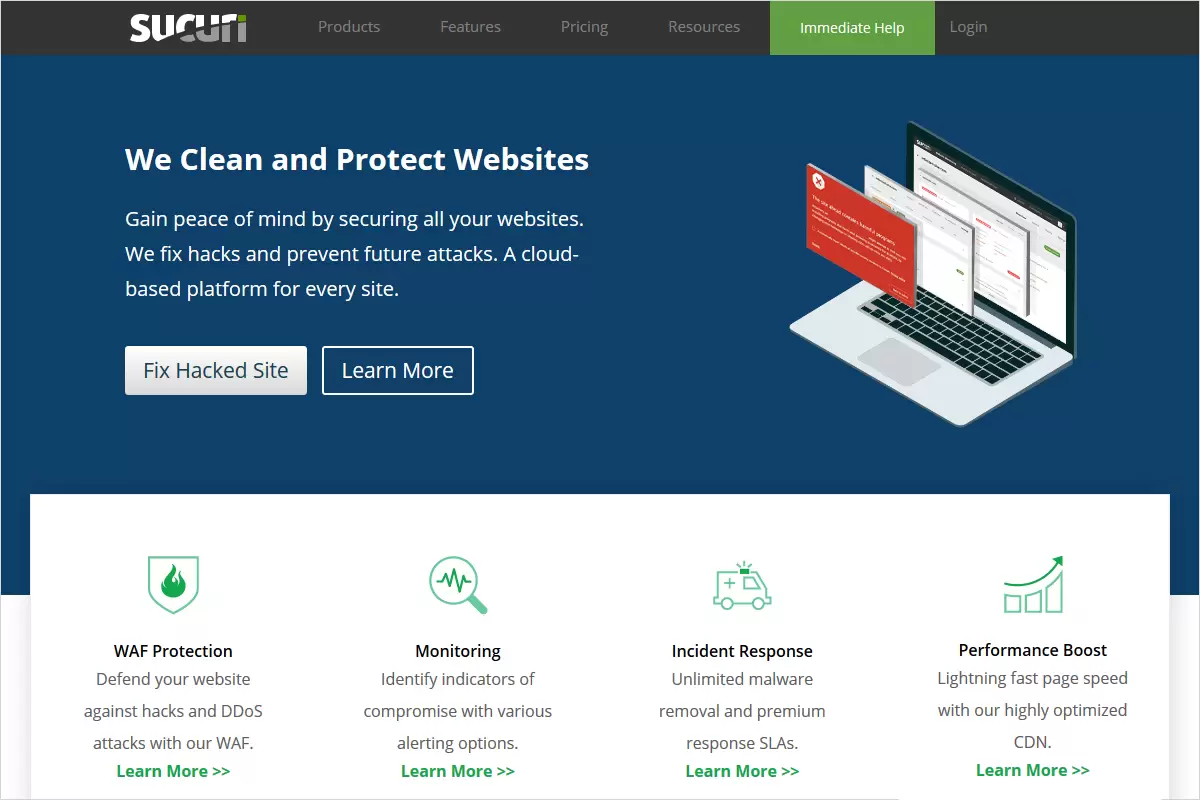 Next, we'll look at a company that, like Cloudflare, protects against malicious traffic and code injections but does not provide CDN services, unlike its more famed rival. So, if you're utilising Cloudflare's free tier and merely require cheap but effective protection from targeted attacks, this is the option you should check into. Sucuri is a platform-agnostic cloud services provider that works to secure your site, whether it's a WordPress blog, a Magento e-commerce portal, or a phpbb forum.
Along with Microsoft's.Net Framework, it also supports open-source CMS platforms such as Drupal, Joomla, and v Bulletin. Website monitoring, malware scanning, DDoS protection, and malware removal are all available with Sucuri. Sucuri does not have a free plan like Cloudflare, but their basic paid tier is substantially less expensive than Cloudflare's Pro plan and includes full website monitoring, website application firewall, DDoS protection, reputation monitoring, malware cleanup, and a free LetsEncrypt SSL certificate. Organizations like NYU, as well as firms like Harper Collins and GoDaddy, employ Sucuri.
Characteristics:
Platform-agnostic\sWAF
DDoS, SQL injections, XSS, and other types of attacks are all protected against.
LetsEncrypt SSL is a free service provided by LetsEncrypt.
Sucuri (pricing starts at $199.99 per year) is a good place to start.
7. Akamai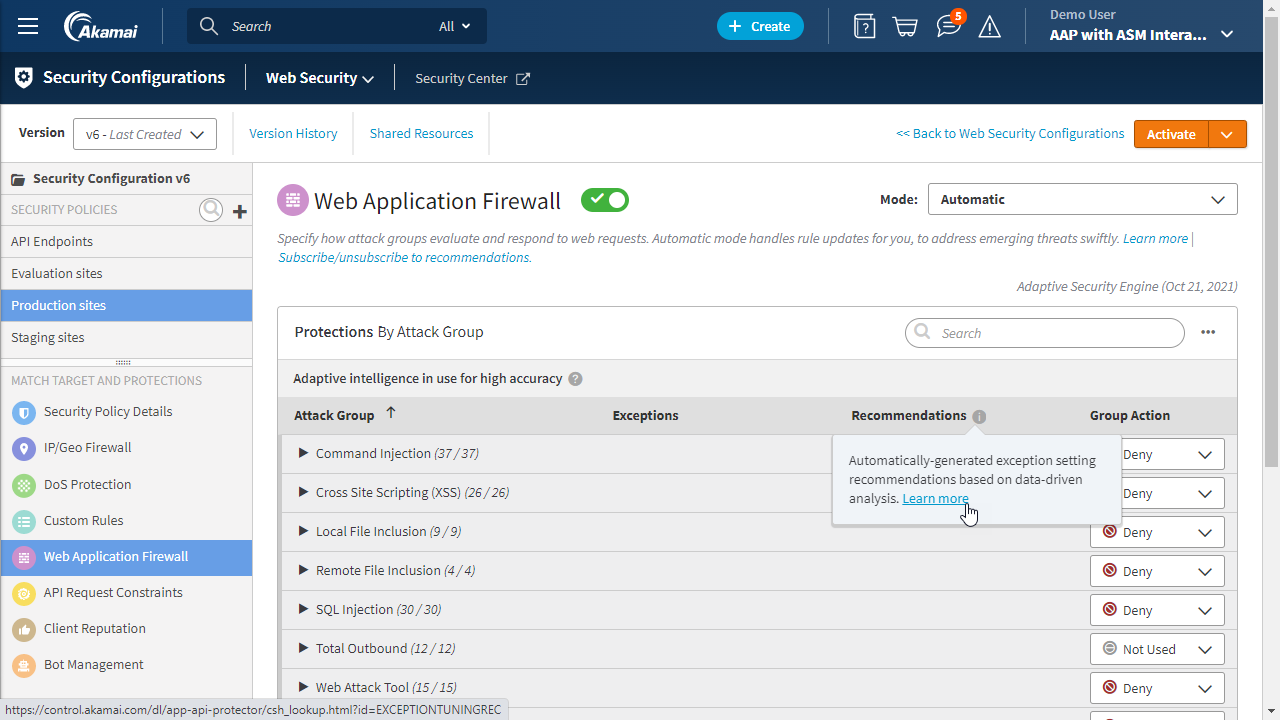 Akamai is one of the world's largest and most well-known CDNs and cloud service providers. In fact, it's thought to be responsible for anything from 15% to 30% of all web traffic. It has a lot of features and is very powerful, and it provides top-notch security against DDoS attacks and other dangers. Its Prolexic PLXedge technology dedicates 2.3 Tbps of bandwidth to DDoS absorption, ensuring the safety of your website.
In addition, Akamai provides value-added services. "Kona Site Defender," for example, can assist businesses in offloading their security monitoring and threat protection to Akamai. It's completely customizable, and users can see and alter everything in real time. However, there are some problems here as well. For one thing, unlike its smaller and more agile competitors, Akamai's size prevents it from changing its regulations on the fly.
It's also one of the priciest CDN services available. Akamai, like Cloudflare, does not have a free tier. If price isn't an issue, though, this is one of the most feature-rich Cloudflare alternatives available.
Characteristics:
One of the best CDNs for preventing and mitigating DDoS attacks.
Optimize content delivery times The "Kona Site Defender" add-on is ideal for businesses that want to delegate security and threat mitigation.
8. CDN77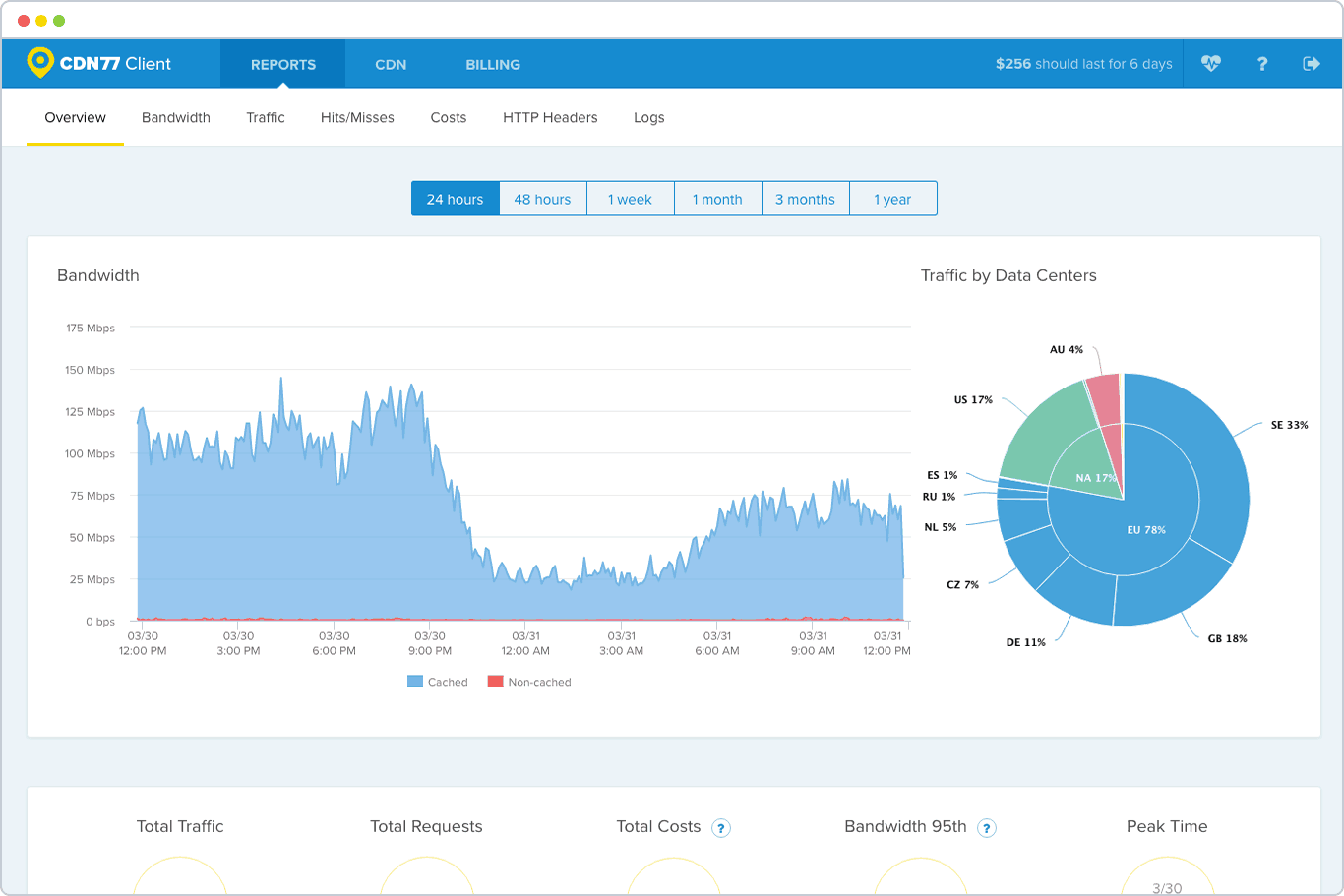 CDN77 could easily fit into your demand if you're seeking for a well rated CDN service at a reasonable price. It has you covered when it comes to handling enormous volumes of traffic and unexpected spikes, with a worldwide network of 70+ Tbps and PoPs on six continents. It can equal Cloudflare's ability to manage large amounts of traffic in terms of efficiency. CDN77, which is based on advanced routing systems, optimises network routing on a daily basis using the most up-to-date data from real-time packet inspection and AI-based aberration detection technologies. You can Also check List of Best Airtable Alternatives.
CDN77 is also deemed up to the task in terms of DDoS protection and security, thanks to its automatic detection and blocking method. It has a patented Hurricane DDoS solution based on DPDK that allows it to monitor traffic, track assaults, and quickly stop them. Companies like ESL (the organiser of top-tier CS:GO competitions), Udemy, and Avast rely on CDN77. After all is said and done, CDN77 is easily one of the most cost-effective Cloudflare alternatives on the market right now.
Characteristics:
Excellent value for money
Uses artificial intelligence (AI) to discover aberrations.
Hurricane DDoS solution detects and blocks DDoS attacks automatically.
They offer a 14-day free trial and a 6TB traffic plan for $199/month).