Hashtags on Instagram: The hashtag is a word or phrase that is followed by the number sign and is used to group keywords and topics. This makes it easier for people to find and follow conversations that are relevant to them.
When you click on a particular hashtag, all of the other postings that make use of that hashtag will be displayed. If you add a hashtag to your post, it has a chance of being included in the relevant hashtag post that can be found on the page for that hashtag.
As a consequence of this, it is an excellent tool for locating, arranging, and keeping track of pertinent talks. Hashtags on Instagram are very important when it comes to social media because they help the right people find your content and classify it. They can help you get in touch with your target audience, find niche followers, get more people involved, and give your brand a more positive and recognisable image.
Your content will be more discoverable if you include relevant hashtags, which will also assist in driving traffic to it, which will result in an increase in views, likes, and shares. There is a programme that can create Hashtags on Instagram for you, which will make the process of selecting the appropriate hashtags for your Instagram posts much simpler. The most recent update to Instagram added four new tools that allow users to take advantage of Hashtags on Instagram: Posts, Stories, IGTV, and Reels.
A word or keyword phrase that is preceded by the hash symbol (#) is known as a hashtag. It is included in a post on social media in order to make it easier for others who may be interested in the topic that you are discussing to locate the post when they search for a certain keyword or hashtag. It's a great way to get people to pay attention to your postings and connect with them.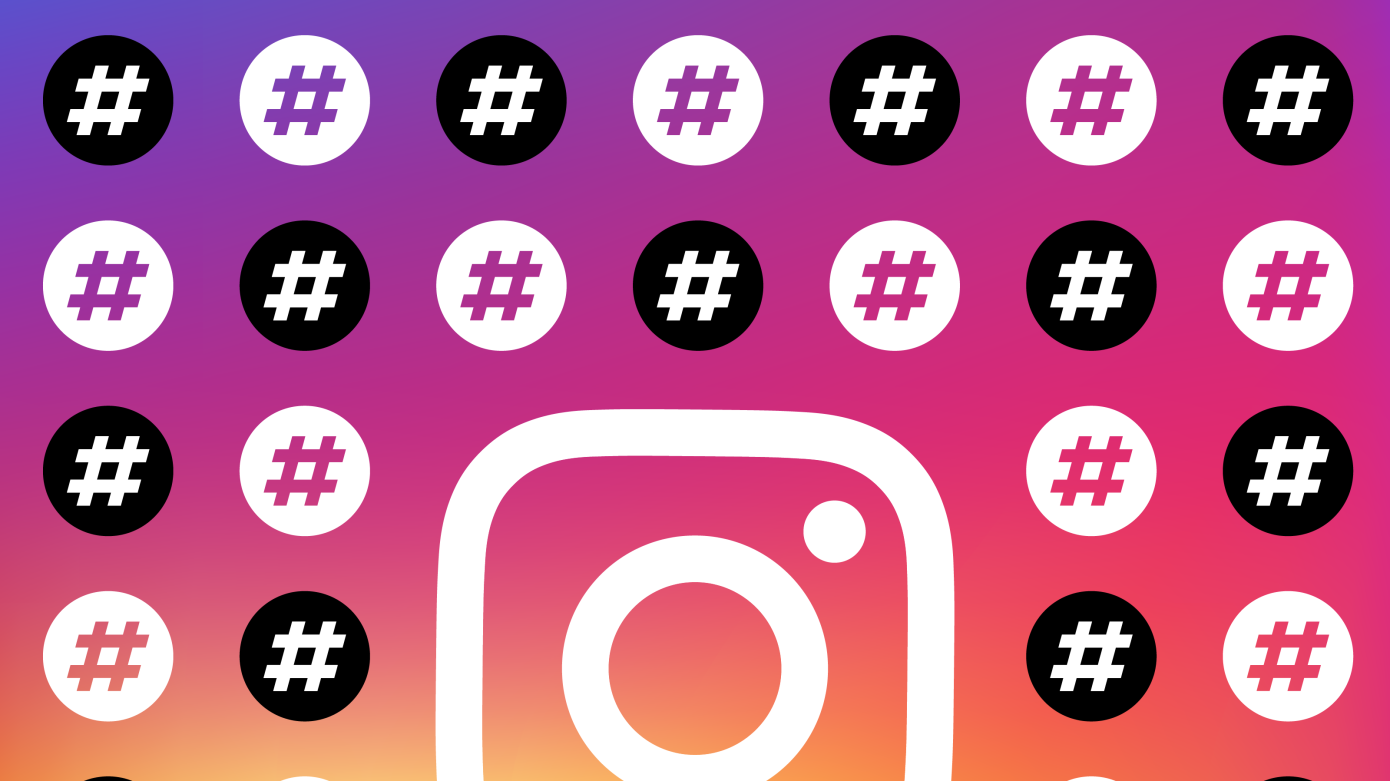 By using hashtags, it is possible to connect with individuals on Instagram who do not follow your account but do follow particular hashtags. Is there anything you can do to improve the organic exposure of your website? According to We Are Social's Digital Report 2021, the average engagement rate for posts on Instagram is now 0.85 percent, with carousel posts having the highest engagement rate at 1.05 percent. Quaintly looked at 5.4 million Instagram posts and found that 35.2% of them had one to three hashtags, 23.1% had four to ten hashtags, and 12.1% had ten or more hashtags.
Hashtags on Instagram are a way to organise and categorise the information you share on the site. They then assist Instagram in delivering your content to those who are most interested in it. Your usage of hashtags helps fuel the search results that appear on the Explore page of Instagram. This is the most fundamental use of hashtags. However, this is not the end of the story. Hashtags on Instagram are also used as a reference by Instagram's algorithm. This lets the system classify your content and suggest it to people it thinks will be interested in it.
The following are some suggestions for making effective use of hashtags on Instagram:
1. Conduct Current Trends Research
Keeping an eye on your audience and followers will allow you to monitor the hashtags that people use. It's possible that the search function on Instagram may offer you further information about the hashtags that your followers are interested in. If you search for that particular hashtag on Instagram, you'll be able to see how many posts there are that include it. It also has a section with a list of other popular Instagram hashtags, as well as relevant language and the number of posts that use them.In the search box, type in your search word and then click tags to find out whether there is a Hashtags on Instagram associated with it.
Because hashtags are the primary way of categorising and communicating the type of content that people are posting on Instagram, the social media platform is filled with them. You'll discover IGTV, Stories, and Reels if you go to the Explore area of your app. It's possible that your post will wind up on the explore page of your target audience if it has a lot of engagement, and the easiest way to make that happen is to incorporate Hashtags on Instagram into your posts.
The most significant reason to use hashtags is to boost the visibility and discoverability of your content across various social media platforms and the internet. When you click on a hashtag within the Instagram app, you will be provided with a gallery of posts that use the hashtag in question. This gallery will include both the most popular and the most current of these posts. You might potentially gain more followers, story views, reel reactions, and IGTV likes as a result of doing this. The use of hashtags is ideally suited for widespread exposure.
Hashtags on Instagram that are used by spammers to spread inappropriate content on the Instagram network are subject to prohibition. In a circumstance like that, you should probably avoid using hashtags like that in the posts you make. In addition, you should never use the same hashtag more than once in a row on Instagram because doing so may result in your account being suspended. Because Instagram's community standards indicate that you shouldn't publish repeated material or comments, doing so using hashtags also violates the terms of service for the social media platform. But how exactly can one recognise a hashtag that has been restricted?
You can search for the hashtag or just click on the posts themselves to find them.On the other hand, there will not be any recent posts or stories located beneath it. The only way to determine whether or not a hashtag may be used is to research its status before employing it. Even if you've added a new hashtag to your list of choices, you still need to use this method. If you use hashtags that aren't allowed, you run the risk of reducing engagement since your genuine hashtag usage can become less effective as a result of being removed from the algorithm.
4. Maintain a List or Create and Save a Hashtag
Keeping track of Hashtags on Instagram might help you become more productive. It is possible to compile a list of Instagram hashtags and save them in the Content Studio. Doing so will make it simpler for you to organise your posts and comments on Instagram.
5. Make use of hashtag generators
The utilization of a hashtag in the production of a post is a fantastic option; nevertheless, it is more difficult to put it into practise and reach the target audience. So, using the Instagram hashtag generator could lead to more marketing efforts, such as using Instagram hashtags.As a result, you won't need to spend any time coming up with original hashtags because this site will do it for you automatically. Using one of the many Instagram hashtag generators, you can get free ideas for hashtags to use in your post.
When writing a caption for an Instagram photo, you should start by typing the hash symbol (#), then your keyword or words. Instagram will automatically fill in some popular recommended hashtags as you enter, displaying the number of posts that are already using them.
If you come across one that you think would be a good addition to your article, all you have to do is tap on it, and it will be included. You can also add active Hashtags on Instagram to comments, but you can only do so on articles that you have created yourself.
More will be revealed at a later time. Take note that the hashtag will finish right there if you type a space or a punctuation character after it. If I were to enter # don'tdothis, for example, the hashtag that would be generated would be # don! Or if I put #instagrammarketing, it'll be #instagram. You certainly don't want it to happen!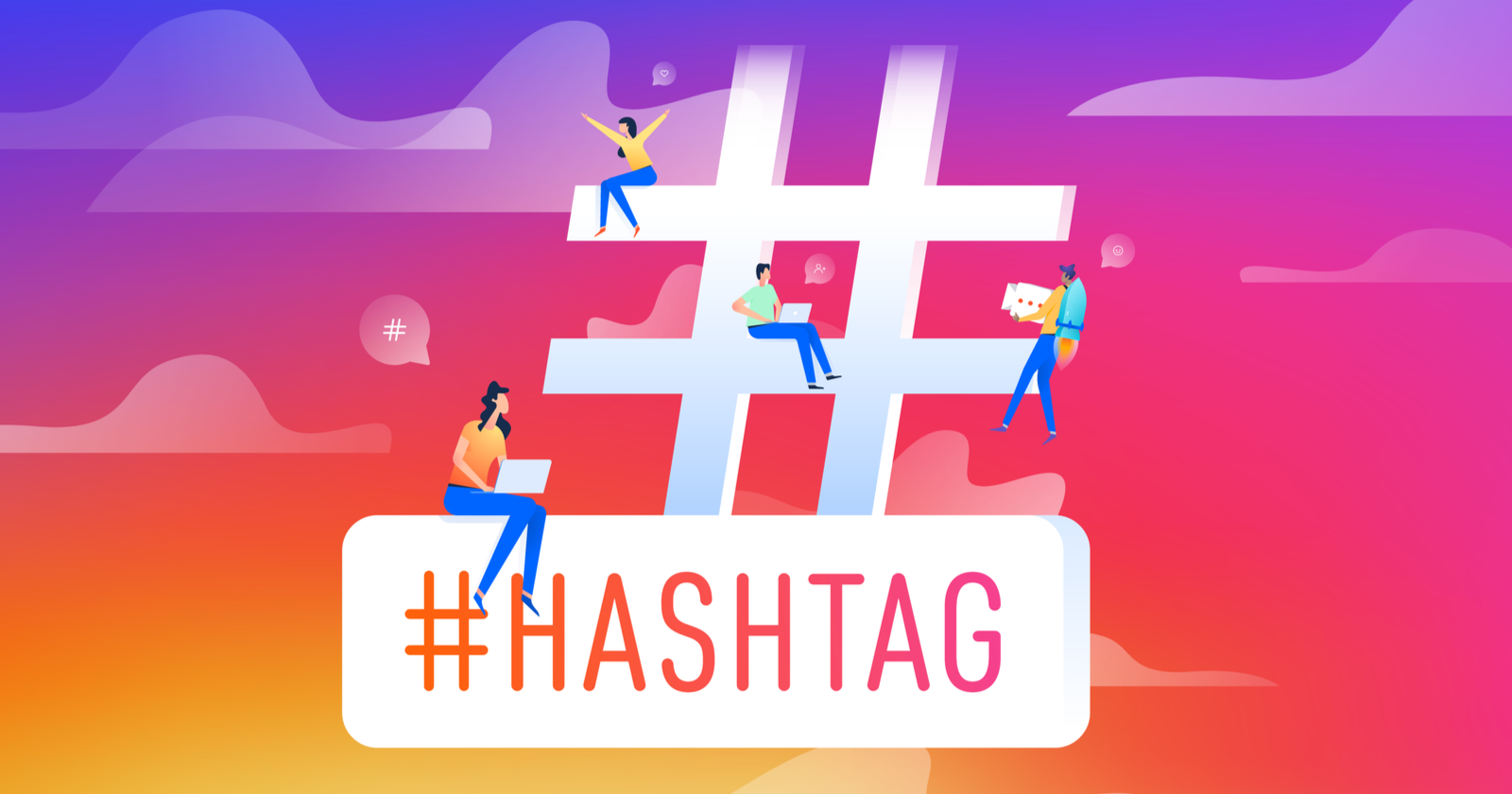 Because they are so widely used, the Hashtags on Instagram you use on your Instagram posts and stories are less likely to be noticed by other users, which means they aren't necessarily the ideal method for attracting more people to interact with your content. Having said that, it is useful to be aware of what is currently popular on the application. With that in mind, the following is an up-to-date list of the top 50 hashtags for Instagram based on usage over the preceding month:
#Love
#Design
#Instagood
#Interiordesign
#Fashion
#Inspiration
#Style
#Art
#Smallbusiness
#Shoplocal
##Inspiration
#Foodie
#Homedecor
#Travel
#Halloween
#Photography
#Beautiful
#Handmade
#Food
#Realestate
#Health
#Wellness
#Selfcare
#Fitness
#Lifestyle
#Home
#Photooftheday
#Shopsmall
#Nature
#Instafood
#Supportlocal
#OOTD
#Architecture
#Skincare
#Selflove
#Vegan
#Luxury
#Healthy
#Beautiful
#Foodporn
#Business
#Entrepreneur
#Linkinbio
#Fall
#Interior
#Foodstagram
#Healthylifestyle
#Adventure
#Homedesign
#Delicious
Final Words:
When it comes to marketing your goods and services, Hashtags on Instagram are an extremely important tool. They are a strong instrument that, if utilized correctly, may help you to expand your market reach and promote your brand. If you have not been making use of hashtags up to this point, it is now time for you to begin doing so. In order to maximize your returns, you should also make sure that you use the most effective social media wall solution, which will assist you in displaying your material and engaging your audience.