Are you looking for the best PDF reader for Windows 11? No worries let's start! PDF has long been considered one of the safest methods to transfer documents over the internet. You may be aware of the importance of the PDF format if you operate an internet business or deal with office documents.
A specific best PDF reader is required to open PDF files, which is a fairly secure file format. Users who do not have a specific PDF reader program cannot view, edit, or alter the files.
There are hundreds of best PDF reader programs accessible on the internet right now, but most of them are infected with adware and display a lot of advertisements.
10 Best PDF Reader for Windows 11
As a result, we'll go through some of the best PDFs Readers for Windows 11 in this post. We carefully selected the programs, and they are all totally compatible with Windows 11's latest operating system. So, let's have a look at some of the best Reader for Windows 11.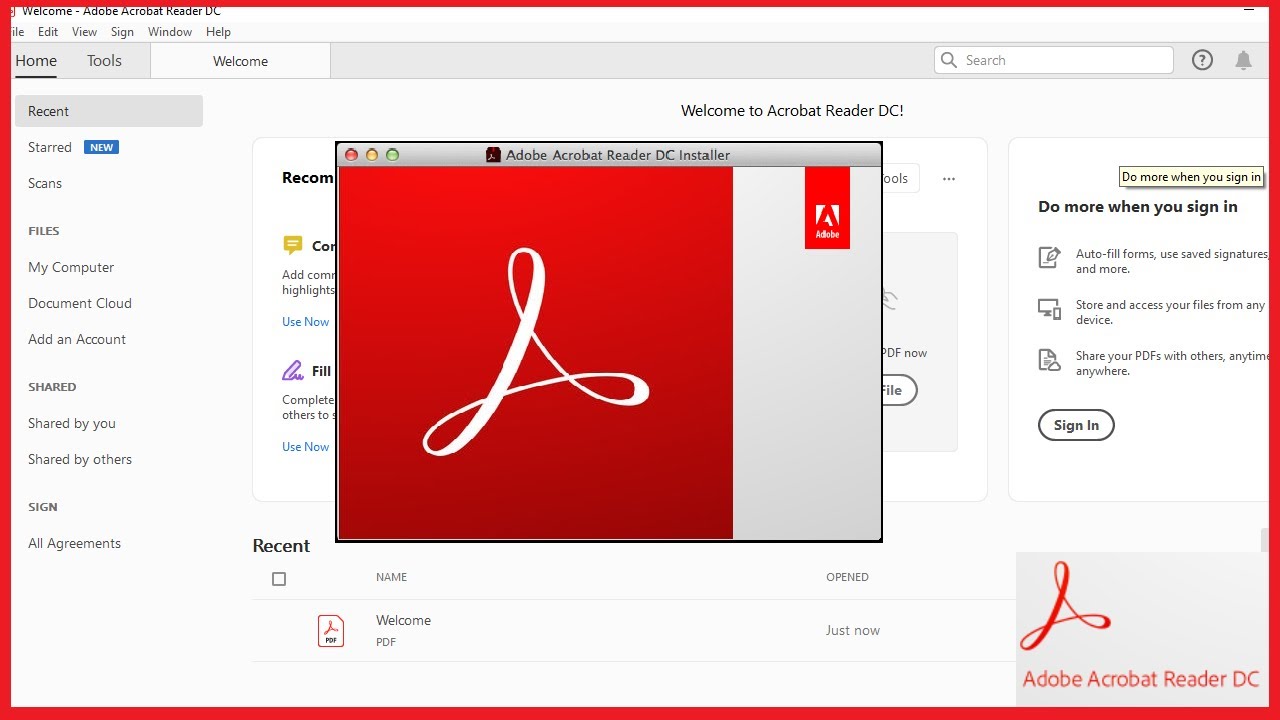 Adobe Acrobat DC is the most widely used and feature-rich best PDF reader for the Windows operating system. On Windows 11, you may use the software to read, print, sign, distribute, and annotate PDF files. The best part of Adobe Acrobat DC is that it comes with both free and paid versions. The free version allows you to read and modify PDF files, while the premium version adds sophisticated editing, converting, and security options, among other things.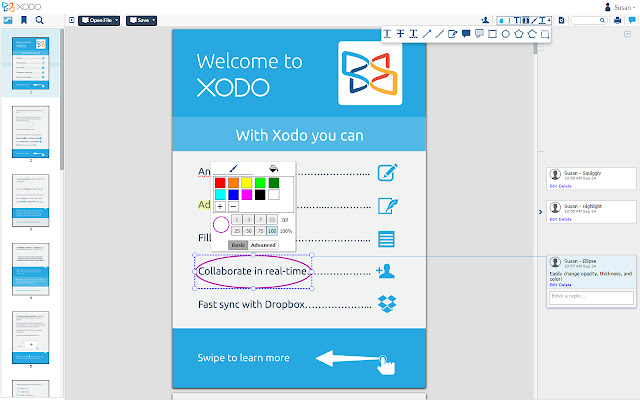 It is a full-featured best PDF reader and editor that is compatible with Windows 11. The free version of Xodo PDF may be used to view PDF files. It also offers a paid version. Xodo PDF claims to have the quickest PDF viewing engine and the smoothest navigation; this is somewhat accurate. You may not only view but also modify PDF files using Xodo PDF. It has a lot of PDF editing functions, such as writing on PDFs, highlighting text, annotating PDFs, filling out PDF forms, and so forth.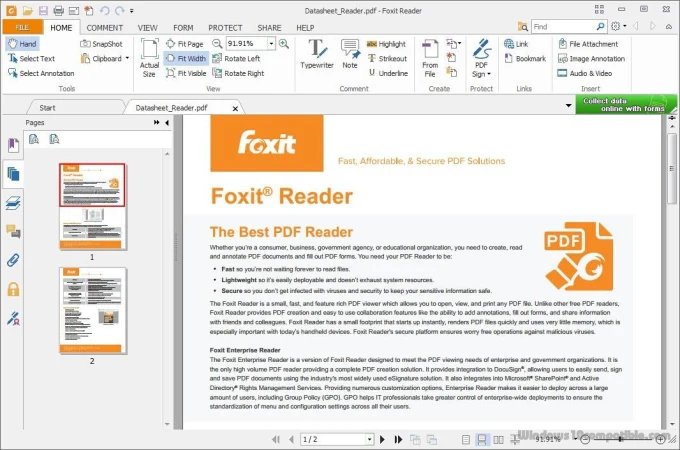 Foxit PDF Reader is a versatile PDF reader that runs on Windows, Mac OS X, iOS, Android, Linux, and the web. You may use this PDF reader on any device to view, annotate, fill out PDF forms, and sign PDF files. The Foxit PDF Reader includes the ability to interface cloud storage and CMS systems, allowing you to share document comments using a wide range of annotation options. Aside from that, the free edition of Foxit PDF Reader allows you to sign documents in your own handwriting and has a number of privacy and security features.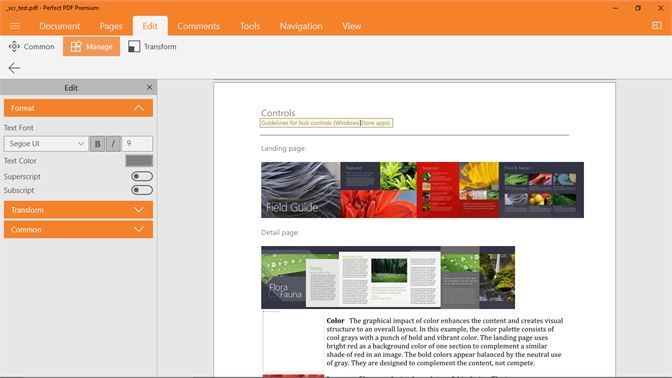 Perfect PDF Ultimate is the all-in-one and user-friendly tool for processing PDF files that you've been looking for. It  is a program that allows you to view, edit, and generate PDF files on a variety of platforms and devices. Perfect PDF Ultimate includes all of the capabilities you'd expect from a premium application, but it comes with a premium membership. Alternatively, you may take advantage of the company's free limited-time trial.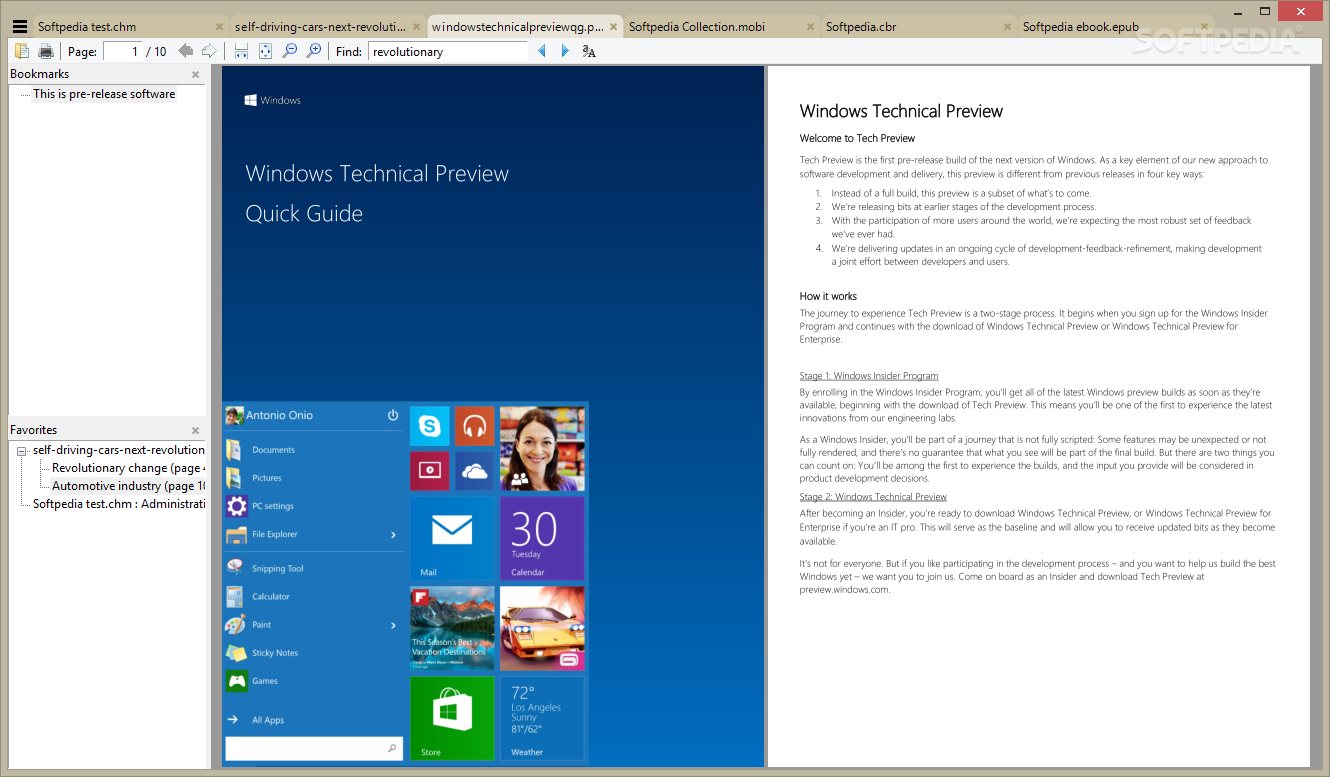 SumatraPDF is a free and lightweight best PDF reader for Windows 11 that you may test. It's an open-source tool that can handle a variety of file types, including PDF. It's a little PDF reader that may be used to read PDF documents. However, because it's a free tool, it's missing a lot of important features like document signing, form filling, annotations, and other things. SumatraPDF supports a variety of file types in addition to PDF, including EPUB, MOBI, FB2, CHM, XPS, and DjVu.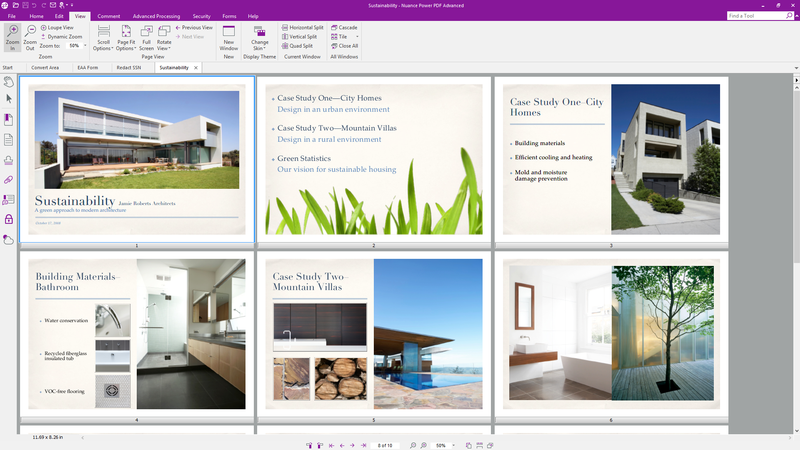 Power PDF is a PDF reader designed for individuals and small and medium-sized companies. The PDF tool is extremely powerful, with an office-style user interface that makes it simple to create, convert, and compile PDF documents. Power PDF is a paid tool that gives you a lot of power and flexibility when it comes to generating, editing and converting PDF files. Although it is a paid program, a free trial is available for a short period. Collaboration possibilities, design options, and other capabilities are included in the Power PDF premium edition.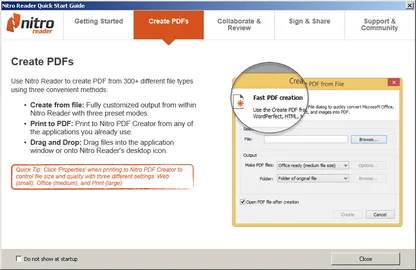 You'll need to download the Nitro PDF pro trial to utilize the free version of the Nitro PDF reader. You will be able to use all of the program's premium features for free during the trial period. After the trial period expires, your account will be transferred to the Nitro free PDF reader. You will be able to generate, review, sign, and distribute PDF files using the free version. You can also use Nitro Free PDF Reader to highlight text and add sticky notes and comments to PDF files. Aside from that, you may QuickSign any document in seconds, submit a signature photo, browse and print normal PDF files, and more.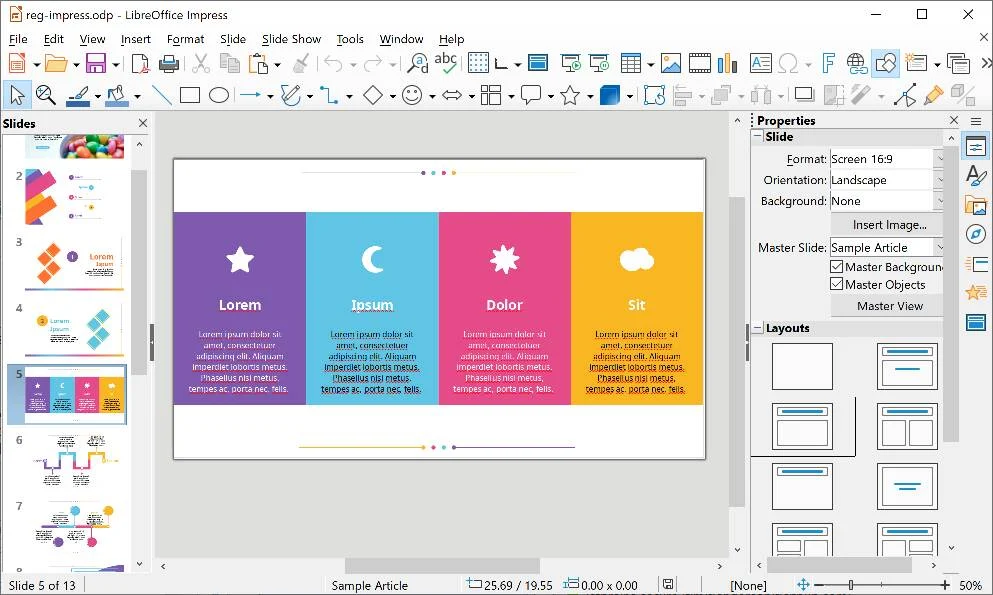 LibreOffice is a PC office suite that just includes PDF capability. If you use LibreOffice to handle your Office suite files, you don't need to install any additional software to view PDF files. Not only can LibreOffice be used to view PDF files, but it can also be used to modify them. On Windows 11, LibreOffice can now password-secure PDF files. So, if you're searching for a simple and lightweight PDF reader for Windows 11, LibreOffice is the way to go.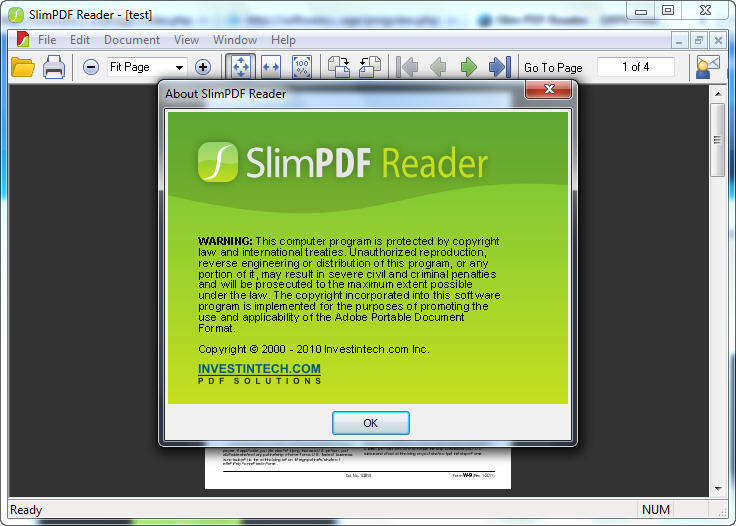 SlimPDF Reader is a lightweight and bloatware-free best PDF Reader application for the Windows operating system, as you might have guessed from the name. With SlimPDF Reader, you can effortlessly read and browse PDF files, make comments and other annotations, fill in forms, check digital signatures, and more. The SlimPDF Reader is the smallest reader of PDF on the list, clocking in at only 15MB. This Reader offers a user interface that loads quickly and uses little system resources.
10. Web Browsers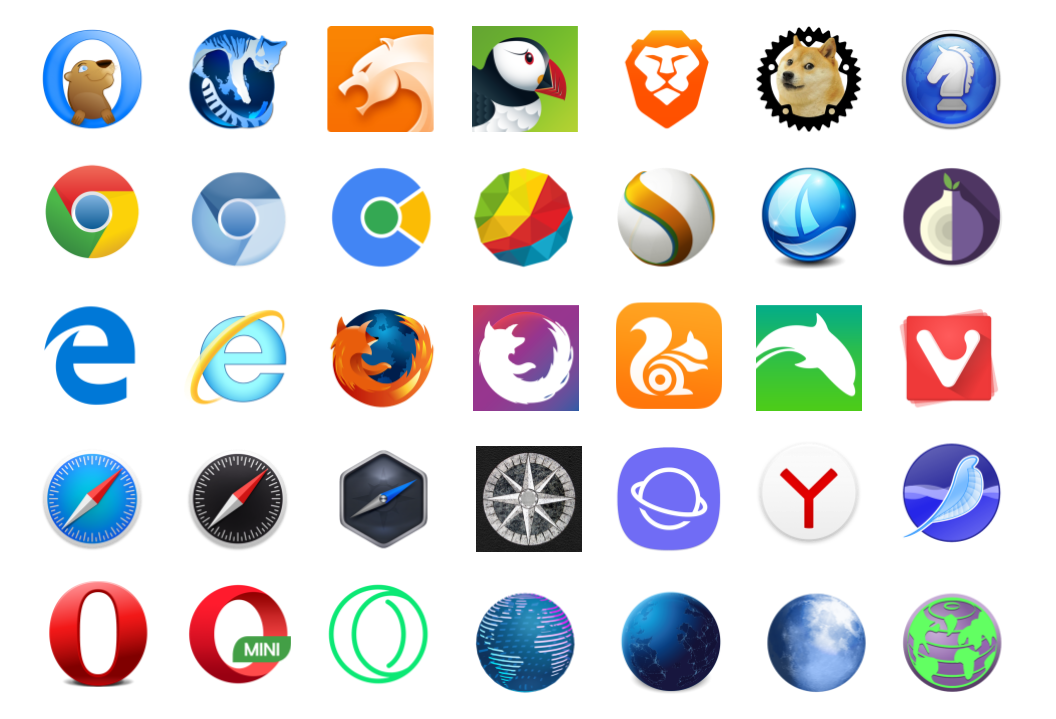 Although web browsers were created for various functions, many people use them to view PDF files. Today, practically every major online browser, including Chrome, Firefox, and Edge, supports the PDF file format. You can view them by dragging and dropping the PDF file into your web browser. Web browsers, on the other hand, are only good for viewing PDF files; they don't allow you to modify them. Another option is to use a web browser to go to the best PDF Reader websites that allow you to edit and look at them.
Final Words:

When it comes to PDF Readers for Windows 11, you have a lot of options; we've only included the best ones, as well as those that provide at least a free trial. I hope you find this material useful. Please pass it on to your friends as well. Please let us know if you know of any alternatives for Windows in the comments section below.