While most gamers use Discord to communicate with their colleagues during intensive gaming sessions, the platform has been working on improving the gaming experience. "Channel Games" are games that you may play with other Discord server users without leaving the chat app. We've covered how to access and play Discord channel games in this article.
Adding amusing Discord bots and gaming bots to your server is one method to achieve this. You can play Discord channel games with bots in-server, challenge other members, and win prizes! A game bot is a terrific way to keep players engaged on your server, especially if it's a gaming Discord channel.
However, with hundreds of exciting gaming bots available to play Discord channel games, choosing one to install may be challenging! Continue reading if you want to learn more about the best Discord bots. Without further ado, here is our list of Discord game bots to play Discord channel games with your pals.
Play Discord Channel Games (2022)
At the time, Discord was still testing to play Discord channel games. Channel games are now accessible through the company's Games Lab server. You have, however, provided a way that you may use right now to play Discord channel games on any Discord server.
Discord Channel Games That Are Available
There are currently channel games available on Discord. Two games, Word Snacks and Sketch Heads, are meant for all servers, but the other eight games will eventually require at least a Level 1 server upgrade to play.
Use Game Bots to Play Discord Channel Games
Now that it's out of the way, here's the whole list: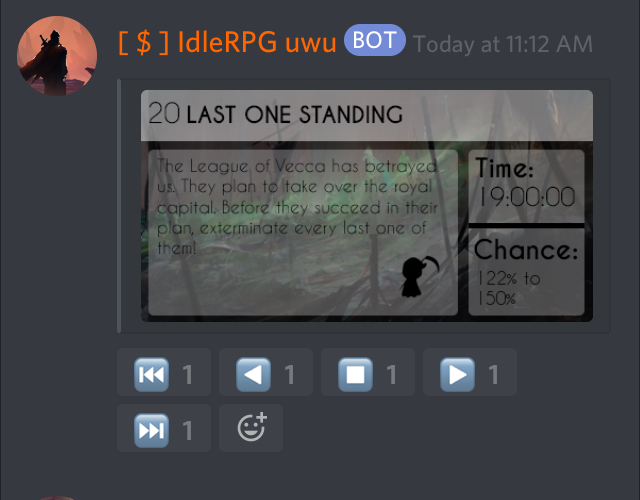 IdleRPG is a Discord game where you can play a text-based roleplaying game. You may create your own character, complete with ethnicity and social status. After that, you may embark on missions to fight monsters, purchase and sell wondrous objects, join guilds, communicate with gods, and even marry other people. Play through your character's adventure while connecting with other players and creating stories. IdleRPG is likely to provide your server with hundreds of hours of roleplaying pleasure.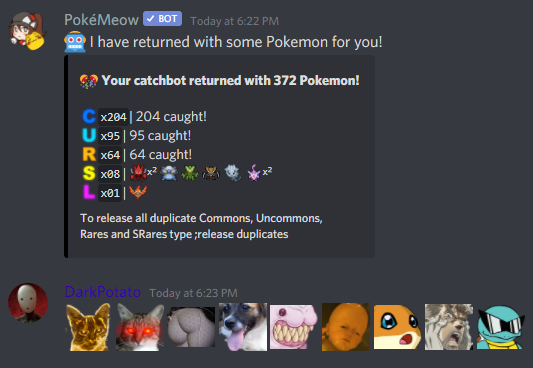 On Discord, PokeMeow is the most popular Pokemon bot. With this Pokemon bot, you can capture Pokemon on your server, trade and battle with other players, and complete tasks for in-game currency and other goodies.As you build up your Pokedex, the Pokemon bot also allows you to compete with other users on the worldwide leaderboard! For fans of the Pokemon series, PokeMeow is the ideal Pokemon Discord bot.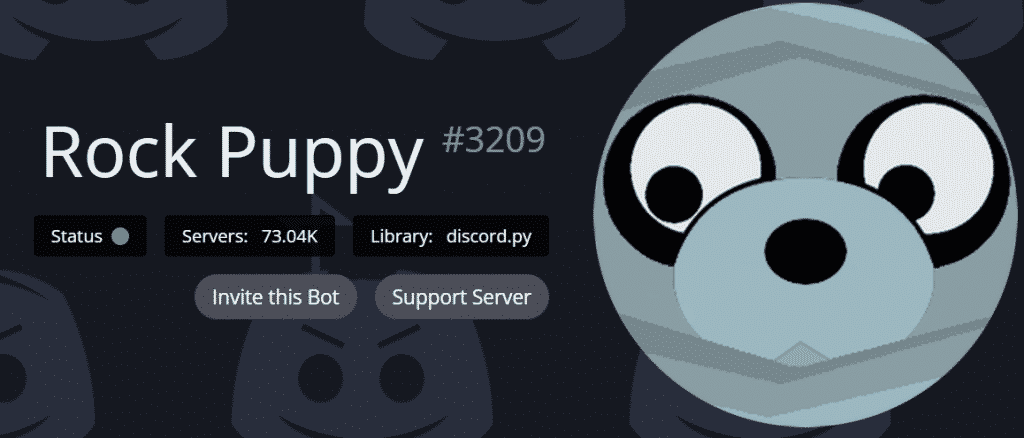 Rock Puppy is a straightforward yet entertaining Discord bot that incorporates a number of classic games. ConnectFour, Truth or Dare, Trivia, Tic-Tac-Toe, Russian Roulette, and Would You Rather are just a few of the Discord games you can play with Rock Puppy. A magic 8-ball, dice, or tarot readings are additional options. Play classic board and party games on your server with Rock Puppy to get to know your users better!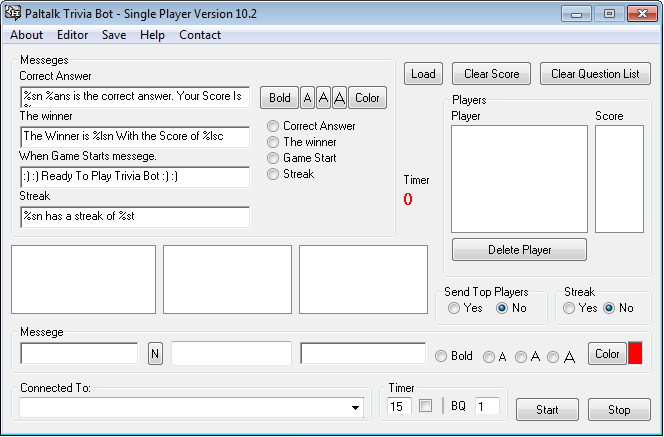 TriviaBot is the most popular Discord trivia bot. It has over 90,000 questions, and you can even submit your own for inclusion in the bot. Members can form and join teams in order to compete in competitions. You may also create a public leaderboard to display who is performing the best on the server. TriviaBot also has its own scoreboard that everyone on Discord can see. The winner of this scoreboard each month gets a month of Discord Nitro Classic.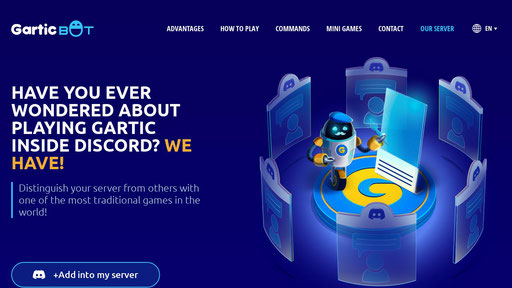 GarticBot is a Discord bot that allows you to play the drawing game Gartic. GarticBot begins the Discord game by painting an image on your server. Members then compete against one another to see who can predict the image the quickest. Others can guess your drawings if you submit them. Simply type the command g.draw, and Gartic will provide you with a URL to submit your artwork. GarticBot creates a fun Pictionary-style game for everyone on your server to play.
Discord Games Lab – Play Discord Channel Games
Join the official Discord Games Lab server using the invite link.
Discord will immediately send you to the app if you access the link in a browser window. You may also use the browser version of Discord to continue.
You should now review and approve the server's regulations. To join the Discord Games Lab server, click "Submit."
 Next, join a voice channel and, next to the video and screen share options, click the rocket icon to start a new game on the server.
Choose a game from the list of available games that you want to play. You can now use the YouTube View Together integration to watch YouTube videos with your Discord pals.
Finally, click the "Authorize" option to give the app access to your account information.
Discord will now take you back to the game you were just playing.To begin the game, click "Start."
The game will now come up as seen below, and you may begin playing it. You may also invite your friends to the game if you want to play with them.
In the bottom-left corner of the screen, click the "Invite To Activity" option to invite friends to the Discord channel game.
You may search for Discord pals and invite them to the game using the search box. You may also copy the activity invite URL, which will expire in 7 days.
However, the Discord Games Lab server has reached its maximum number of activity invitations for the time being.
Participate in a Discord Games Lab Channel Game
Scroll down to the voice channels portion of the Discord server with an active gaming session. 2. Then, with your cursor over the voice channel, click the "Join Activity" button to participate in the channel game.
Next, press the "Authorize" button to give the game access to your Discord account information.
You, your Discord friend, and other server users can now play the game together.On your Discord server, play channel games.
As previously stated, Play Discord Channel Games are not yet available on all Discord servers. There is, however, a useful Discord bot that can add channel games to your server. You can add the bot to your Discord server by clicking on this link, which is called Activities and lets you do just that.
Invite the Activities bot to your server and click the "Authorize" button to let it join.
Create a new gaming activity using the slash command "/activity" after adding the bot. You'll need to select the speech channel for the activity as well as the game you want to play.
Select one of your server's speech channels and click the Enter key to continue.
Now you must choose an activity. The channel game is referred to as "activity" here. Select the game you want to play with other server members.
After selecting the game, press Enter to execute the programme.
The Activities bot will now provide you with a link to the game. Anyone interested in playing the game should join the voice channel by clicking the link.
The game will now begin on your server, and all server members are welcome to join in on the fun.
How to Make Your Own Discord Game Status
You might be wondering how you can change your Discord status.
To put it another way, what
If I want to add a certain game to Discord but it isn't on the list,
If there is any game that isn't supported or available on Discord, please let us know.
You may then establish a custom status for that game to notify others.
To be clear, there are some games that are officially supported on Discord.
You'll see the certified sign next to these games whenever you play them.
Some games aren't, and this solution is designed to address that.
Go to Game Activity in Discord
From the "Add it" button, you may add any programme or game.
The programme or game will begin to operate automatically, and your status will be updated.
You may now alter the name of the item by clicking on it.
Set the game or application to whatever you want people to see.
I changed it to Crysis 3, and now everyone thinks I'm playing it.
Everyone on Discord will see the status, but it will not have an icon.
As a result, it's untrustworthy.
Inside Discord, you may play games with your friends
Games on Discord allow communities to Play Discord Channel Games without having to go to one of the overcrowded multiplayer browser games websites. Meanwhile, if you're not interested in playing games in Discord and would rather play existing games with friends, check out our roundups of the best Fortnite Discord servers and the best Minecraft Discord servers to meet new people.