Best Gmail Alternatives: When it comes to email services, Gmail is the default choice for the great majority of service customers. There's a reason behind that. Gmail has a lot of capabilities, and Google Workspace adds even more, including tighter integrations with Google's productivity suite, such as Calendar, Drive, Docs, Sheets, Slides, and Meet. If you want to rely less on the Google ecosystem or if you want a more privacy-focused email service, here are the best Gmail alternatives to test in 2022.
10 Best Gmail Alternatives
Privacy issues are one of the main reasons why people are abandoning Gmail. Many consumers are concerned about Google's access to their personal information. It is also not encrypted end-to-end by default. Some consumers are also concerned about the absence of services promised by Google from the now-defunct Inbox by Google. Check out the best Gmail alternatives in 2022 in the table below if you want a more feature-rich and privacy-focused email service provider:
1. ProtonMail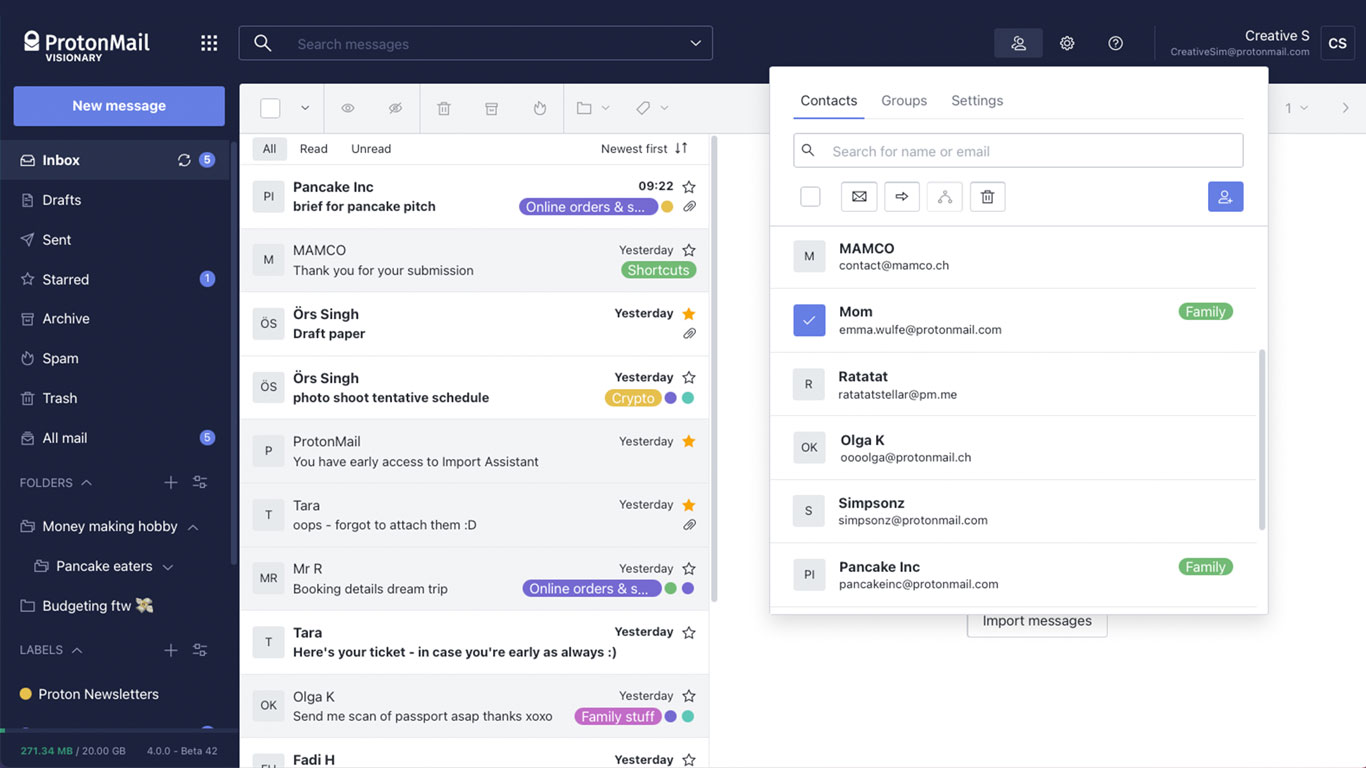 ProtonMail is a privacy-conscious alternative to Gmail based in Switzerland. It provides end-to-end encryption and doesn't ask for any personal information while setting up an email account. ProtonMail employs open-source encryption libraries for security, with safe implementations of AES (military-grade encryption), RSA, and OpenPGP, according to the business. While you'll need to upgrade to the premium version to use all of the features, ProtonMail's free tier comes with 500MB of storage and a daily message limit of 150. If you want more features like custom filters, your own domain, and priority customer service, you can upgrade to the Plus plan for $4 per month.End-to-end encryption, communications that expire, and open-source
The Web, Android, and iOS platforms are available.
For businesses, it's $6.25 a month per user for custom email.
Visit  ProtonMail
2. Outlook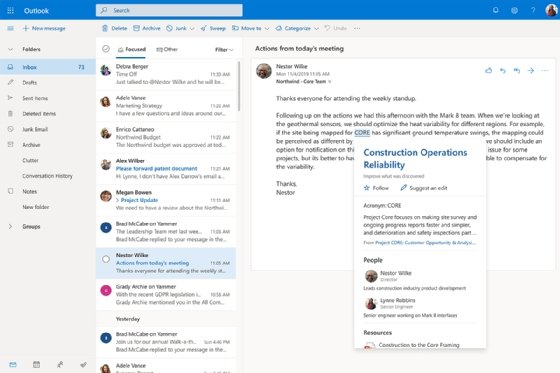 You've probably heard of Outlook if you use Microsoft's services. In case you didn't know, Outlook is Microsoft's email client. Outlook, like Gmail, integrates with Microsoft's productivity programmes, including Word, Excel, PowerPoint, and OneNote. However, the free version of Outlook contains advertisements. It will cost you $6.99 per month or $69.99 per year to remove advertisements from Outlook. You also get 50GB of mailbox storage (15GB on the free version), custom domain names, and 1TB of OneDrive storage with the subscription.For corporations, Outlook is included in the best Gmail alternatives. Integration with Microsoft Office, custom domains, detection and removal of dangerous files, and free 5GB of OneDrive storage.
The Web, Windows, Mac, Android, and iOS platforms are all available.
Businesses may get custom email for $5 per user each month.
Visit Microsoft Outlook
3. Zoho Mail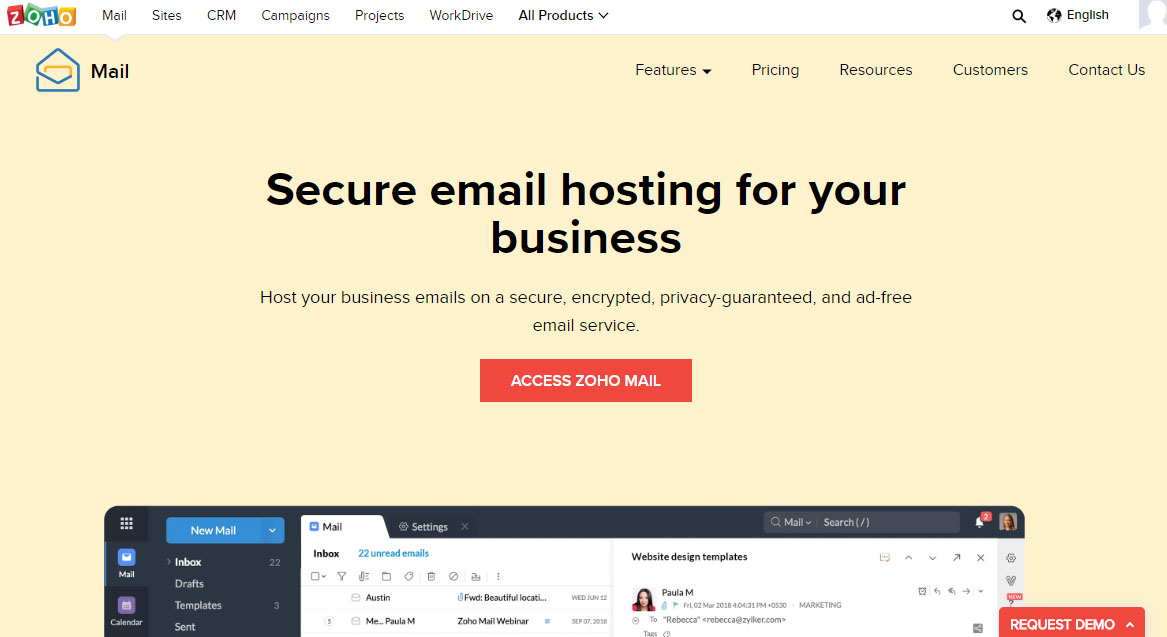 If you're looking for a Gmail alternative, Zoho Mail is another choice to explore. Even for free users, Zoho Mail provides an ad-free experience, which makes it an appealing option. The free tier also includes 5GB of storage and access to Zoho's many office apps. Furthermore, Zoho offers a free plan for up to five users for small enterprises. If you're just getting started with your business and only need email hosting for a single domain, this is a tempting offer. For more users and functionality, you may upgrade to Zoho's Mail Lite, Mail Premium, or Workplace subscriptions. An ad-free experience, dedicated mobile applications, access to Zoho workplace tools, Zoho CRM connectivity, and a free business tier are some of the highlights. Zoho is included in the best Gmail alternatives in 2022.
The Web, Android, and iOS platforms are available.
Free for up to 5 individuals with custom email for businesses.
Visit Zoho Mail
4. Tutanota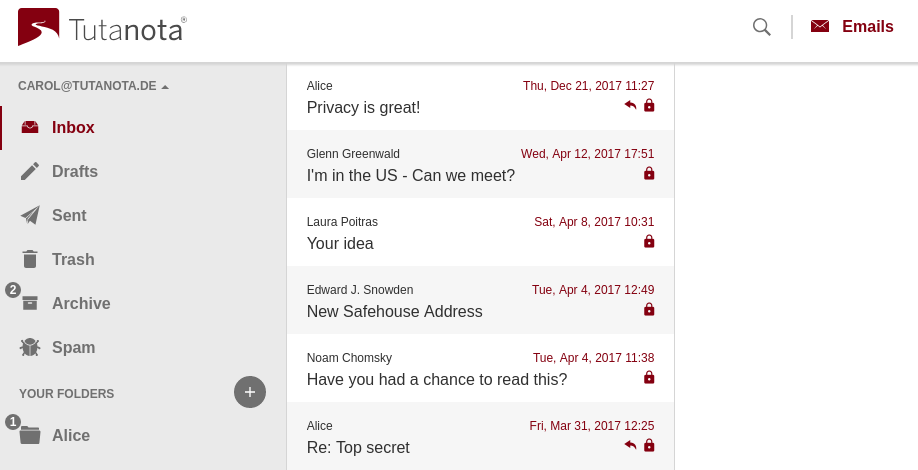 Tutanota is another prominent privacy-focused email service that provides E2E encryption and encrypted email. Your encrypted emails are stored in secure data centres in Germany, and the organisation is GDPR compliant. Tutanota, like Zoho Mail, provides a free, ad-free experience. You receive 1 GB of storage, a single calendar, and restricted search options with Tutanota's free tier. Paid plans include up to 10 GB of storage, with more storage available through separate storage subscriptions. Tutanota  is included in the best Gmail alternatives in 2022.
ad-free experience, end-to-end encryption, and open-source
Android, iOS, Linux, Windows, macOS, and the web are all available platforms.
Business Email Personalization:
Prices start at 24 euros per user per year.
Visit Tutanota
5. Yahoo Mail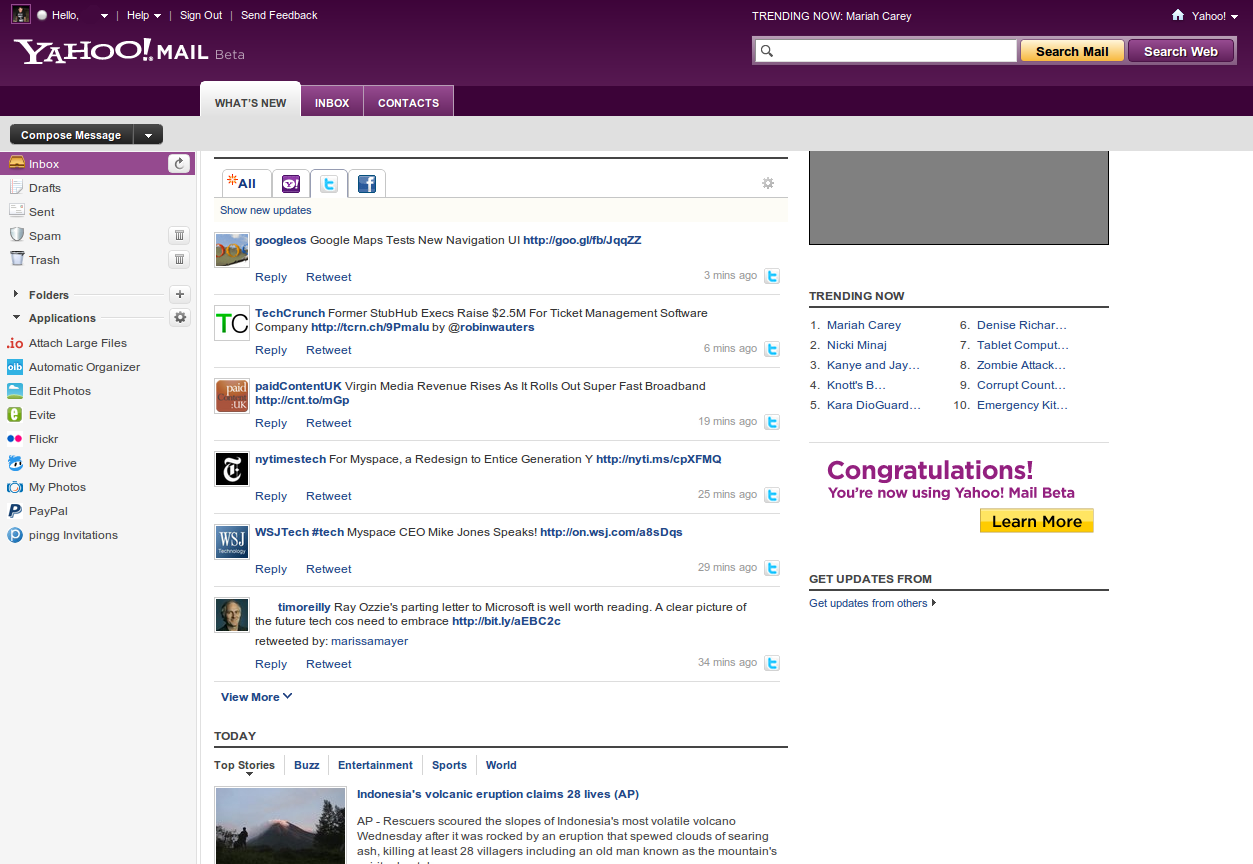 Although Yahoo is no longer as ubiquitous as it once was, Yahoo Mail remains a useful alternative to Gmail. One of the most appealing features of Yahoo Mail is that it provides free users with 1 TB of storage. The catch is that an attachment's maximum file size is limited to 25 megabytes. Aside from that, you may use themes to change the appearance and feel of Yahoo Mail. Yahoo Mail also allows you to manage all of your email accounts in one location, as well as use filters, group discussions, and examine emails by subject. You may also use Yahoo Stationery to easily generate appealing emails with templates. Having said that, keep in mind that the free version contains advertisements.
1TB of free storage, customization options, themes, and Dropbox/Google Drive connectivity.
Supported platforms include Android, iOS, and the web.
Businesses may get custom email for $1.59 per month per user.
Visit Yahoo Mail
6. iCloud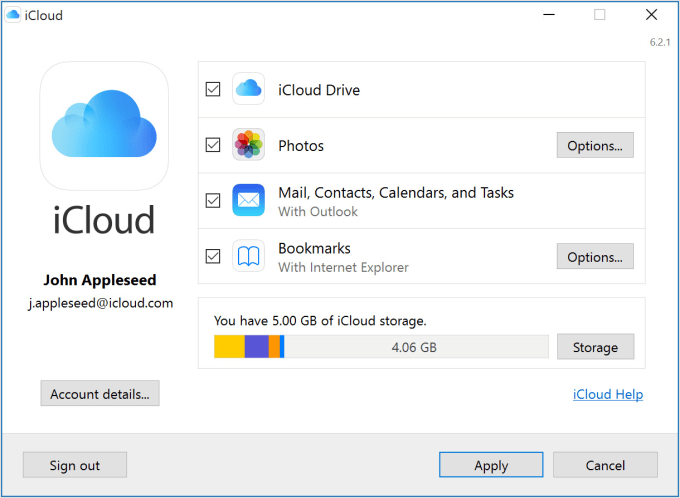 Cloud Mail provides email services using your Apple ID. It's a great complement to the various iCloud services you currently have access to. Incoming and outgoing messages are limited to 20MB in size, and you receive 5GB of storage space. With Mail Drop, this increases to 5GB. It goes without saying that for Apple ecosystem customers, iCloud Mail is the best alternative to Gmail. Before you migrate to iCloud Mail, keep in mind that the IMAP and SMTP protocols are supported, but not the POP3 protocol. Another issue with iCloud Mail is that the spam filtering algorithm is a little clunky and can sometimes filter out valuable emails. Cloud Mail is included in the best Gmail alternatives in 2022.
No advertisements, clean interface, best for Apple devices.
Platforms supported include macOS, Windows, iOS, and the web.
Visit iCloud
7. StartMail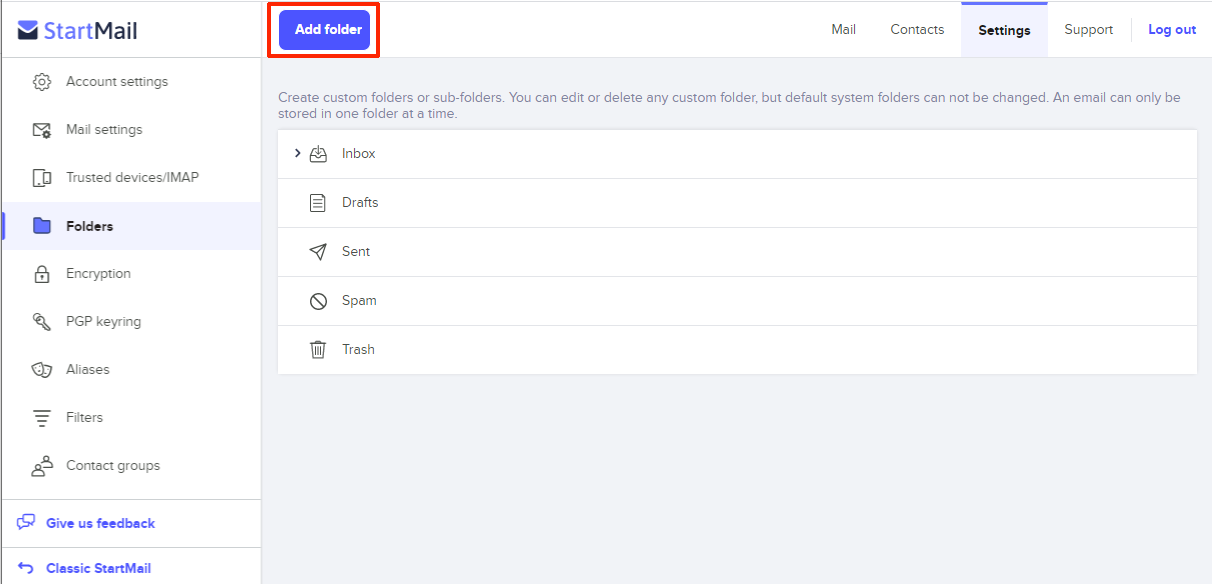 StartMail is a private email service developed by the same people that created StartPage, a prominent Google Search alternative and private search engine. StartMail, based in the Netherlands, adheres to Europe's GDPR privacy standards. Emails are encrypted using PGP and the SMTP/IMAP protocols are supported. It's worth noting that StartMail does not come with a free version. The annual fee for the premium plan is $44.95 USD. On StartMail, you receive 10GB of storage, the ability to use your own domain, and limitless aliases. StartMail may also be paid using Bitcoin. StartMail currently does not have any mobile applications available.
Some of the best features are that there are no ads, PGP encryption, compliance with GDPR, and a modern user interface.
Web-based platforms are available.
Custom email for businesses costs $59.95 per year.
Visit StartMail
8. Posteo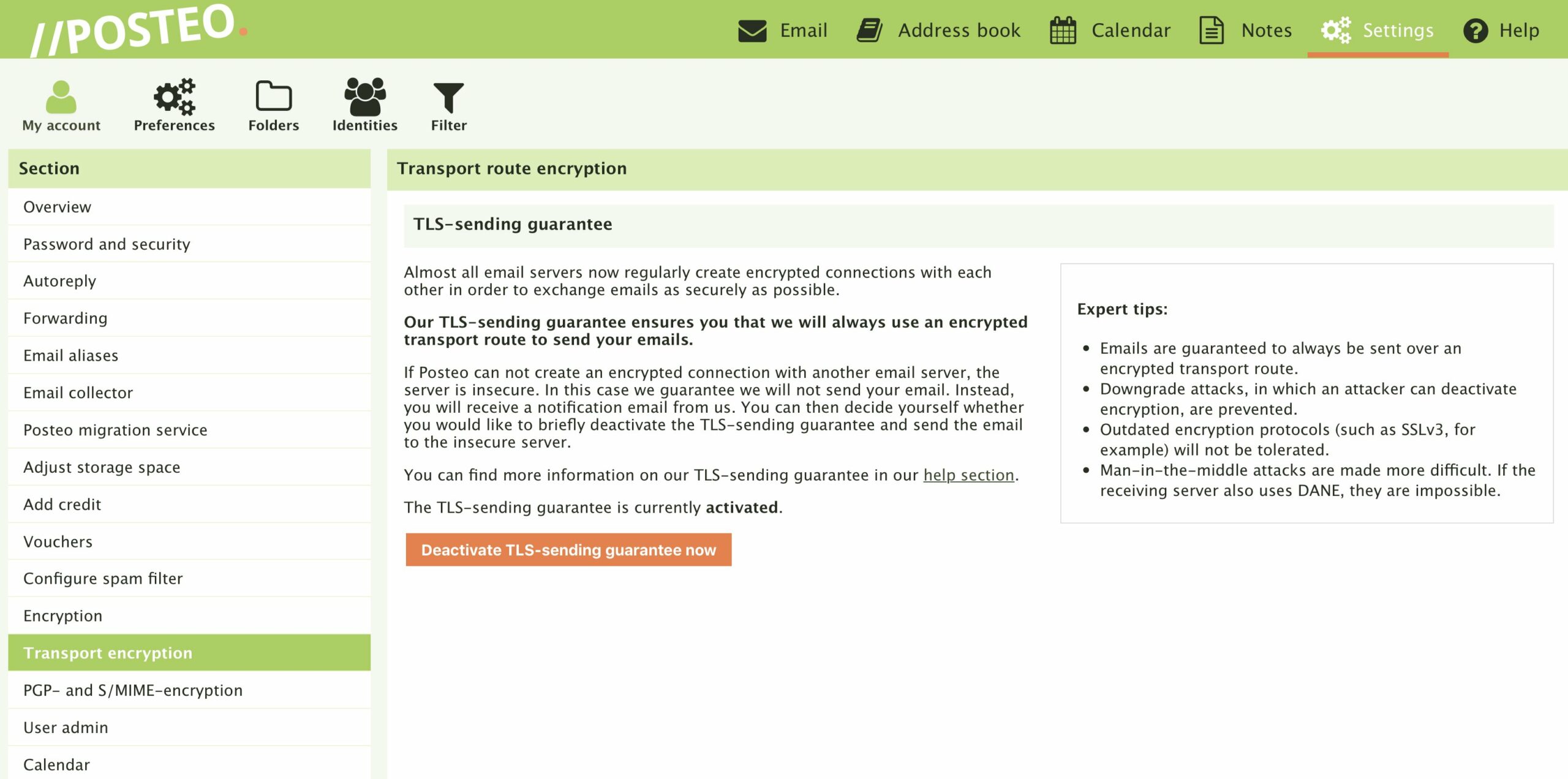 Posteo is another German Gmail alternative email service. It allows you to register without providing any personal information like your phone number or address. The firm also claims to not monitor its users and to be fully ad-free. Notably, Posteo is devoted to sustainability and operates entirely on renewable energy. Posteo is, without a doubt, a premium email service. Although it is free to use, the free edition has significant limitations, including 20MB of storage, email compatibility for only a few providers, no forwarding, address book, or calendar encryption. All of these restrictions are erased when you subscribe for 1 euro each month. Posteo is included in the best Gmail alternatives in 2022.
No advertisements, open-source, OpenPGP encryption.
Web-based platforms are available.
Visit Posteo
9. Mailfence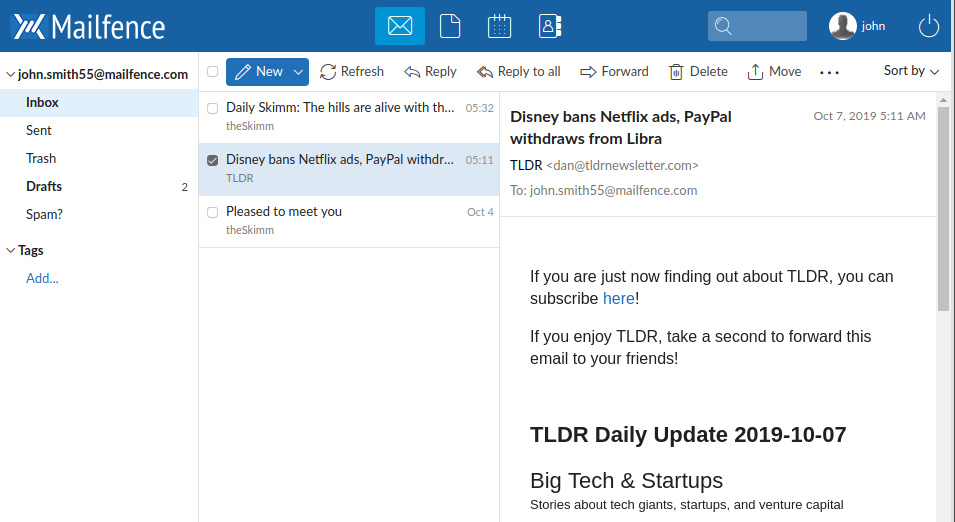 Mailfence is an option to explore if you want a private email service with a free tier. However, as irony would have it, Mailfence requires an active email account to sign up. While Mailfence utilises this for verification, an email service requiring an email address for sign-up is certainly unusual. You receive 500MB of email and document storage with Mailfence's free edition. Mailfence  is included in the best Gmail alternatives in 2022. Paid plans start at 2.5 euros per month and go up to 25 euros per month.Mailfence stays true to its mission by giving 15% of the money it makes from its Pro and Ultra plans to the Electronic Frontier Foundation and the European Digital Rights Foundation.
No advertisements, OpenPGP encryption, and two-factor authentication.
Web-based platforms are available.
Visit Mailfence
10. Mailbox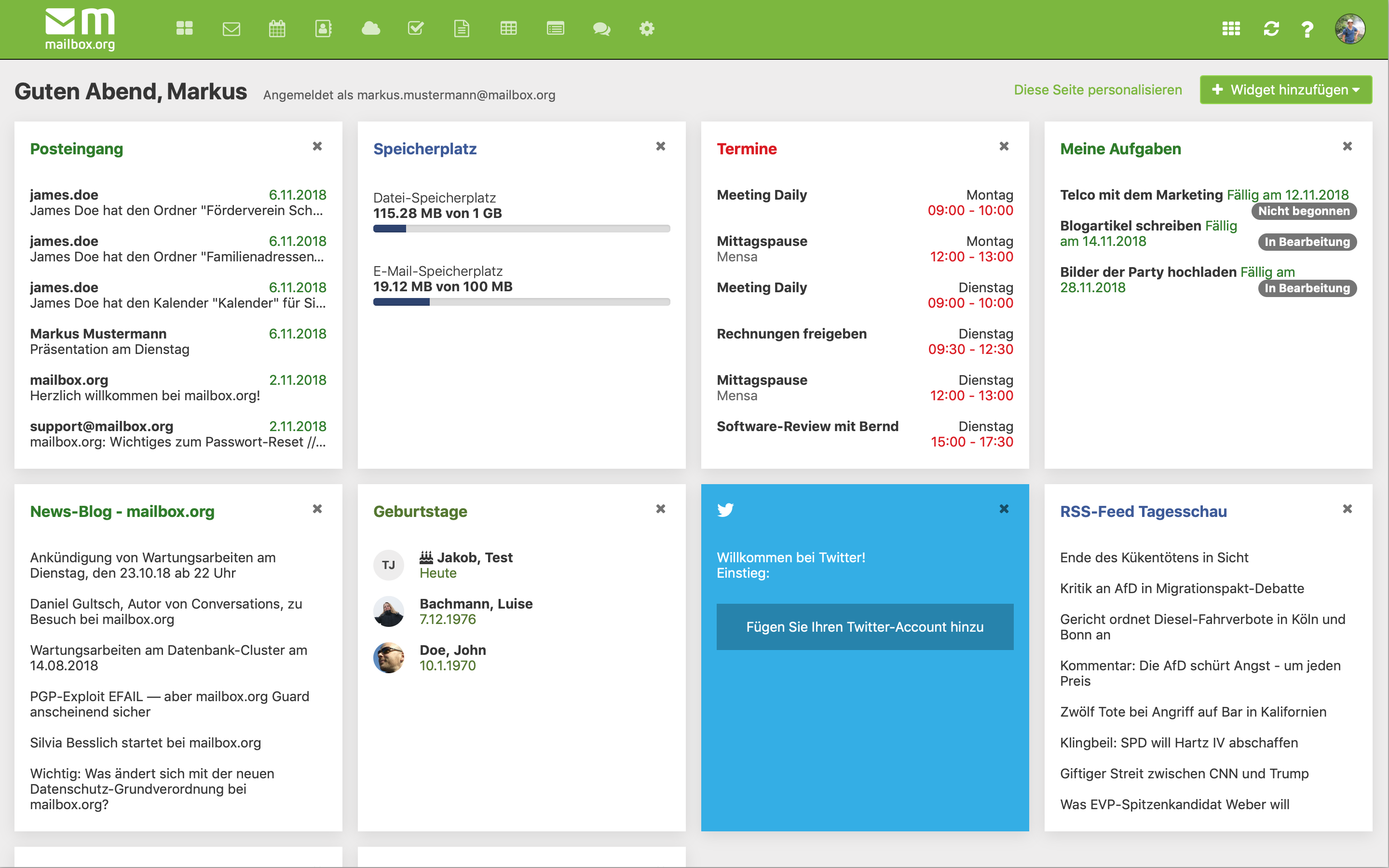 Last but not least, Mailbox is a premium email service with headquarters in Germany. Because it is a premium service, you can be confident that you will not receive any advertisements in your email. The service encrypts messages with PGP and employs anonymized mail headers to hide user information, including IP addresses and software clients. The mailbox costs 1 euro per month and goes up to 9 euros per month. After the two-week trial period, you must pay to continue using the service. If you can afford to pay for an email service, Mailbox is a viable alternative to Gmail.
No advertisements, encryption, and a paid service.
The Web, Android, and iOS platforms are available.
Businesses may get custom email for 1 euro per month per user.
Visit Mailbox
Conclusion
So, they are the best Gmail alternatives in 2022, with larger storage, privacy features, and sign-up choices that don't require a phone number or address. Do you use any other email service that isn't included in this list? If that's the case, let us know in the comments area below, along with your reasoning. In addition, if you're seeking the best email applications for Android and iOS, see the post linked below.