Best Password Managers For Mac: You clearly have a number of online accounts, so you probably repeat the same few passwords frequently to help you remember your login information. Although completely comprehensible, it is not secure. Even if we know how important it is to change our passwords often and use different ones for each account, it may be hard to keep this password in our minds.
This is made even more difficult by the fact that different websites want particular character combinations: this one asks for a minimum of two symbols and no capital letters, while another one expects a combination of cases and a minimum length. Best Password Managers For Mac can help with that. They let users set up one master password, and the software handles login into all other accounts after that. I just have to remember one login? To us, that sounds wonderful.
10 Best Password Managers For Mac In 2022
A password manager is a great option if you want to increase your online security and add cross-platform synchronisation between Apple and non-Apple devices. The Best Password Managers For Mac: I've chosen for this list of the Best Password Managers for Mac in 2022 should keep your login information safe.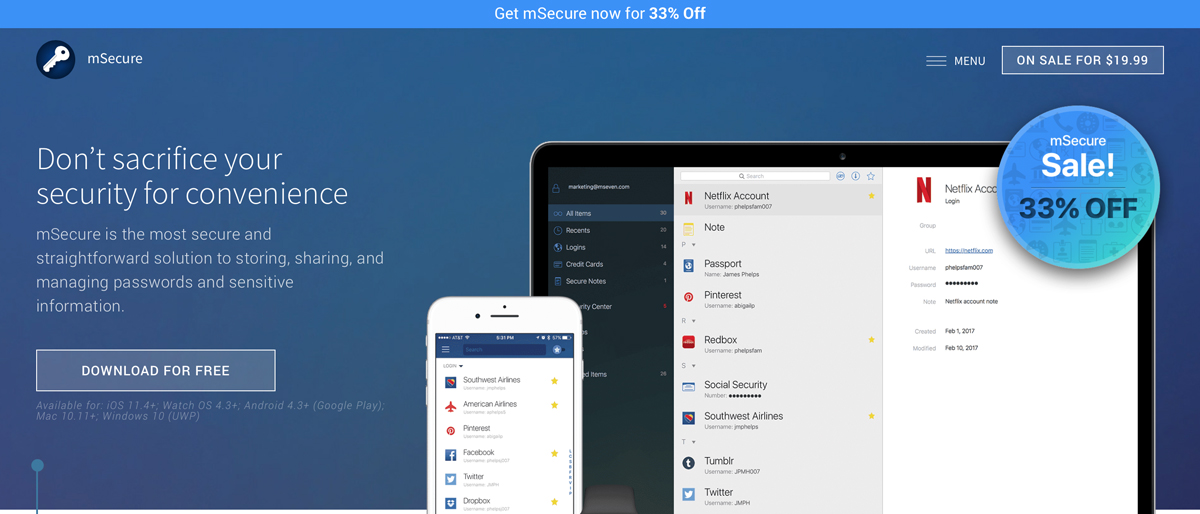 You require a straightforward, no-frills approach to password management. Try mSecure after that. It takes a simple approach to protect all of your data on your Mac and other devices. You receive a secure location to keep all the information that matters to you with mSecure, and everything is encrypted. You also receive a password manager, a strong password generator, auto-fill forms, and information-filled templates. Following your free trial, you have a choice between the Essentials and Premium subscriptions, with the Essentials starting at only $1.66 per month. The earlier version provides synching, biometrics, browser add-ons, and more. The latter offers the same functionality as the Essentials package in addition to a sharing centre, tags, and other sophisticated features. This app is included in the list of Best Password Managers For Mac in 2022.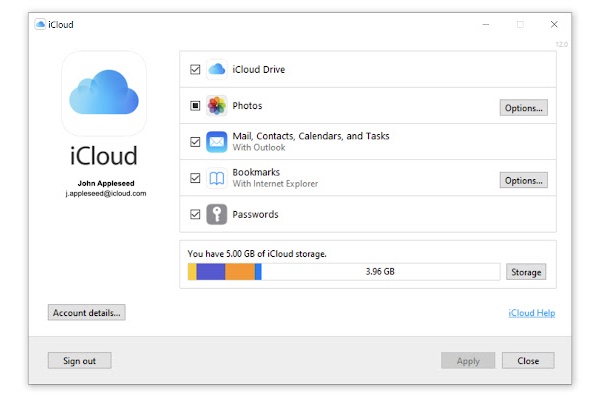 There are several Best Password Managers For Mac out there, but if you have a Mac, Apple already gives you one for free, so you might not need one.Apple's own password management solution, iCloud Keychain, is included in both macOS and iOS. It generates safe passwords for you, notifies you if you reuse one or if a password is insecure, and, most importantly, it automatically fills in your passwords when necessary.
Everything is encrypted and is linked to your Apple ID login and password as well as the Apple devices you have registered for two-factor authentication, so it should be safe. One of the biggest problems with iCloud Keychain is that it only works with Apple devices. You must manually input your password if you use a Windows computer or an Android phone, since iCloud Keychain is no longer necessary. You must manually look up your Netflix password if you choose to use Chrome, Firefox, or any other browser, even if you use Apple devices. The iCloud Keychain is only accessible through the Safari browser.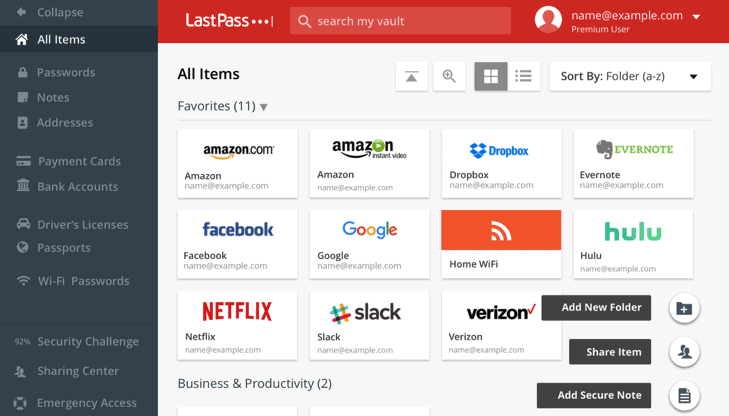 LastPass is the most well-known password manager because it was one of the first companies in the field.The claim that "AES 256-bit encryption with PBKDF2 SHA-256 and salted hashes to provide perfect security in the cloud," the corporation places a high priority on security. Since the software encrypts everything locally, LastPass is unable to access your master password. Additionally, the premium subscription offers two-factor authentication as an additional security measure. This app is included in the list of Best Password Managers For Mac in 2022.
This process, called MFA (Multi-Factor Authentication), can be confirmed by voice commands, biometrics (Face ID and Touch ID), and SMS messages, though some of these methods are only available for the Business plan. There is a free tier, but it only works with one device, so you'll need to upgrade to the Premium tier if you want to sync data across your Mac and iPhone. This will set you back £31.20 or $36 annually as of this writing. On the LastPass website, the family plan, which includes six user accounts and is only £40.80/$48 per year, is an option for those seeking greater flexibility.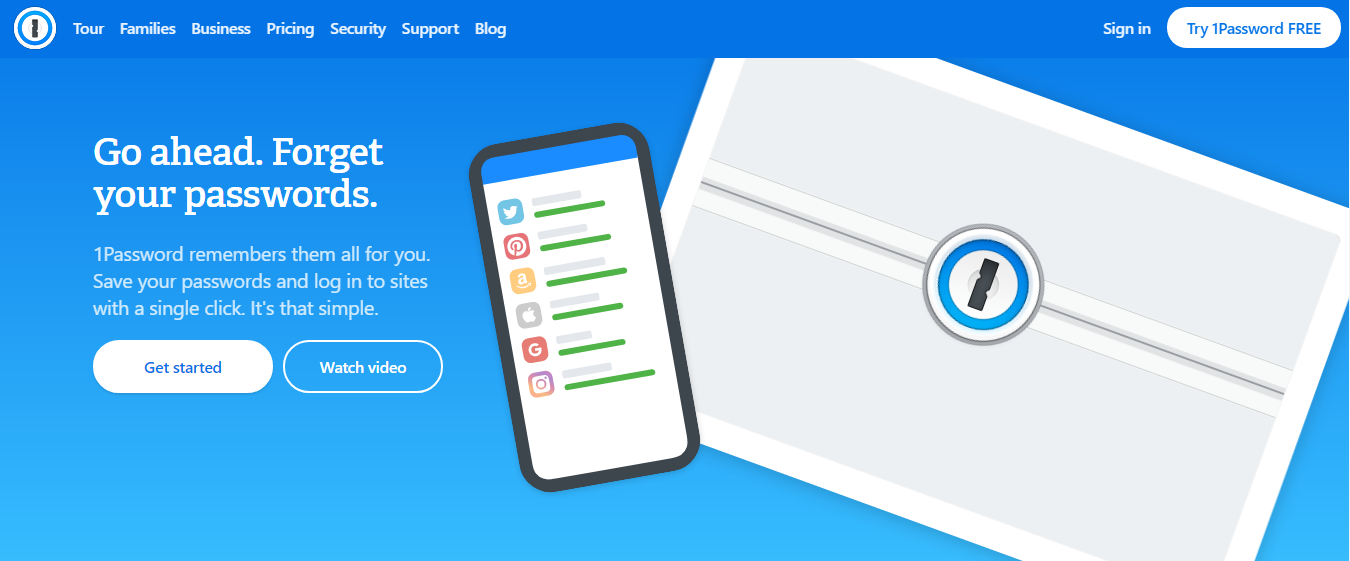 1Password is yet another perennial favourite. The app has the typical vault that you access with a master password and where you can view and edit your various account login information just like the other options on this list. After the free trial period, you must switch to a premium membership, which is presently available for £32.99 or $35.88 per year.
For this, you may use the program on as many computers and mobile devices as you'd like, including those running Linux, macOS, Windows, ChromeOS, and the companion iPhone and Android apps. Five premium accounts and 1 GB of safe storage are included in the family tier, which costs £54.99/$59.88 per year. Given that the majority of the other providers on this list offer six accounts in the Family plan, it does appear to be slightly more expensive as a result. This app is included in the list of Best Password Managers For Mac in 2022.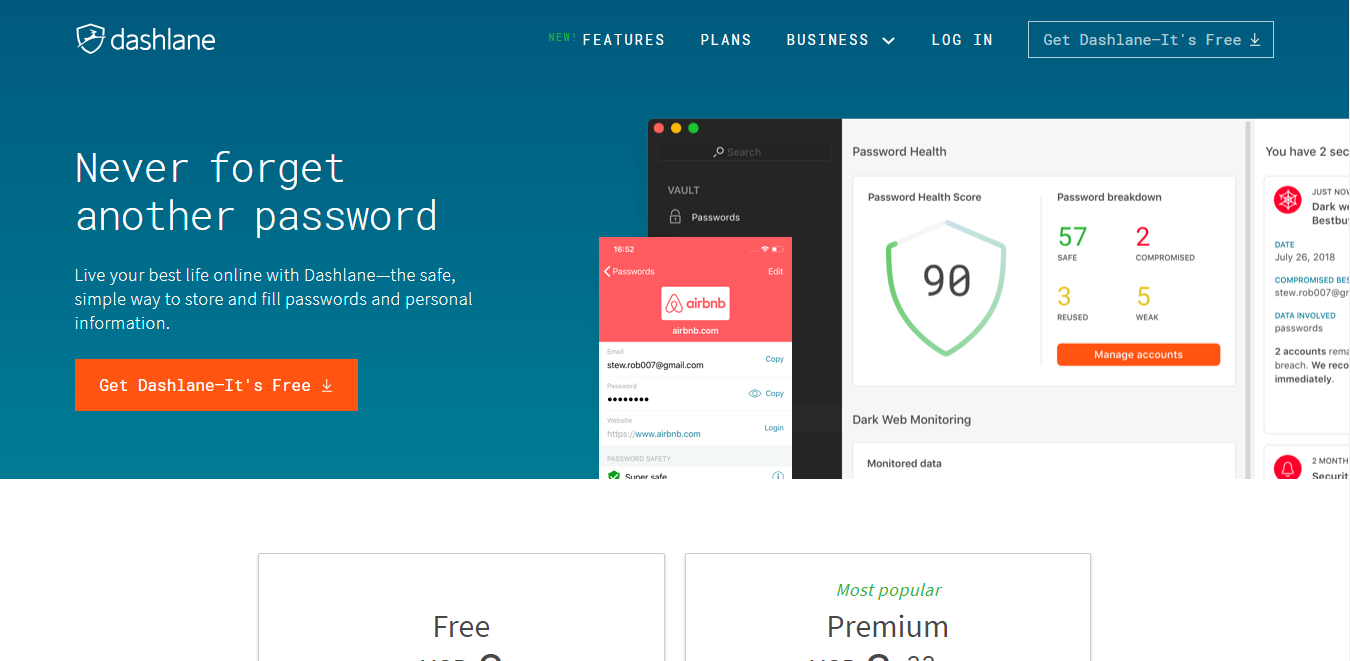 A popular password manager, Dashlane, has a wide range of functions to make your life much simpler. Once configured, Dashlane will be able to access any saved account information you may have in your browser and display it in the dashboard section where it can be seen and modified. The software checks how safe your current passwords are and gives you an overall grade based on how often you use the same login information on different websites. There is also a function that allows Dashlane-generated passwords to automatically replace old ones.
With extensions for Safari, Chrome, Firefox, and Edge, the app now functions solely on the web. You still have internet access to a fully functional app where you can submit your secure notes and IDs and view the password health monitor. The extensions are much smaller solutions that only fill in your passwords and payment information on websites. If you want to sync your passwords to your phone and tablet as well, you'll need to upgrade to the Premium tier, which costs £29.99 or $39.99 a year. The free tier only allows the service to be used on one device and has a limit of 50 passwords. The Family tier, which includes six premium accounts for £49.99/$59.99 annually, is available if you want to protect your entire home.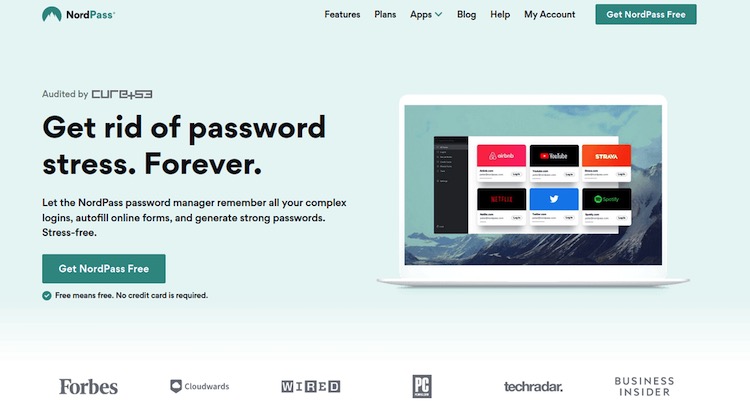 NordPass, created by the same great people that make NordVPN, is one of the newest players in the password manager market. As you can see from our assessment of the Best VPN for Mac, the latter is one of our favourite VPNs. Over the past several years, NordPass has expanded swiftly and now provides complete desktop apps for macOS, Windows, and Linux, in addition to the usual iOS and Android options. You can also use NordPass with the browser extensions for Chrome, Firefox, Opera, Brave, Edge, and Safari.
NordPass has all the features you'd expect from a modern password manager, like the ability to quickly import passwords from other services; local encryption; two-factor authentication; password generation; secure storage for credit card information and notes; autofill for logging into accounts; folders to organise passwords for work, home, or other categories; security monitoring for password hacks; support for biometrics; and a stylish user interface. This app is included in the list of Best Password Managers For Mac in 2022.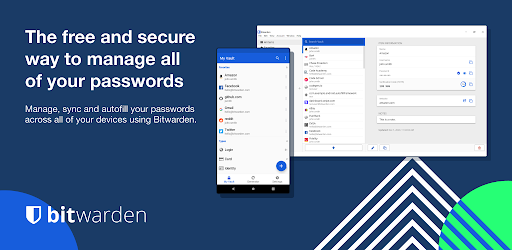 We frequently use the adage, "You get what you pay for in technology," but with Bitwarden, this isn't exactly accurate. With this software, you get what you don't pay for because the service offers a pretty astounding range of features on its free tier! The Premium tier includes secure file sharing, 1GB of encrypted file attachments, extra two-factor authentication choices, password safety analysis, and access to your account by family members in the event of your death or illness for £8/$10 each year, should you choose to increase the features.
All of this is included in the family plan, which is more affordable than some of the individual plans now offered and costs £30 or $40 per year for six premium accounts. With Bitwarden using end-to-end AES-256 bit encryption, salted hashing, and PBKDF2 SHA-256, all of which are running locally on your PC, encryption is done to a very high standard. It's difficult to look past Bitwarden if you're searching for the Best Password Managers For Mac.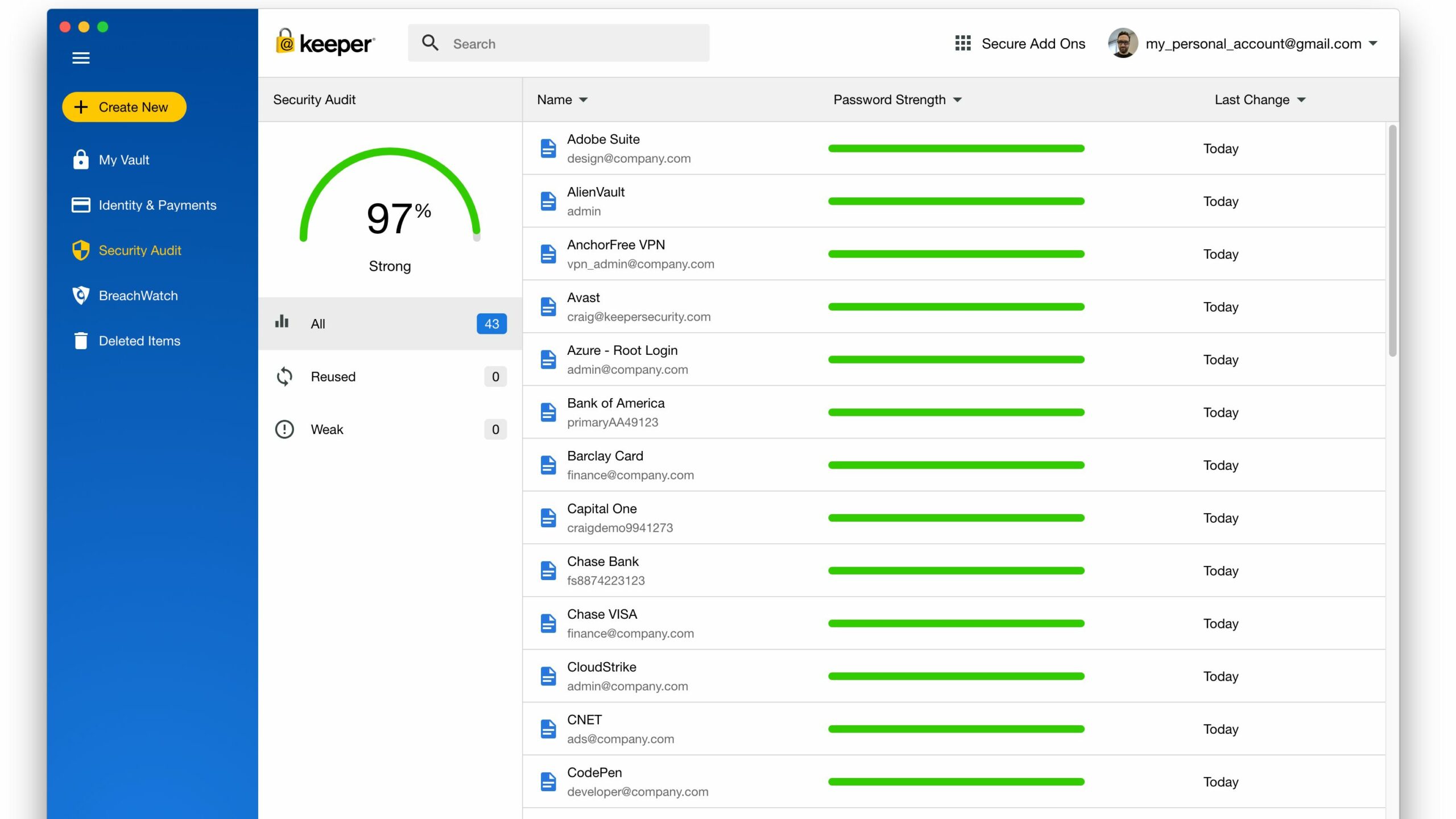 Millions of clients worldwide utilize Keeper's services. When you look at the feature list and overall quality of the app, this is not surprising. While keeping credit card numbers and other crucial payment information in its private vault, Keeper lets you save an infinite number of passwords, have it generate secure new ones on its own, sync passwords across various devices, and more. Additionally, there is support for Touch ID on the Mac and iPhone, the latter of which also functions with Face ID, as well as compatibility with the Apple Watch and the choice to use two-step authentication. This app is included in the list of Best Password Managers For Mac in 2022.
The family tier of Keeper Unlimited Password Manager provides five premium accounts and 10GB of safe storage for £71.99/$74.99 per year. It is also available for £29.88 or $34.99 per year. The Keeper Plus Bundle, which costs £50.72/$58.47 for a single account or £95.88/$103.48 for the family plan, is available if you want even more security with the Breachwatch service that tracks password hacks and dark web activities.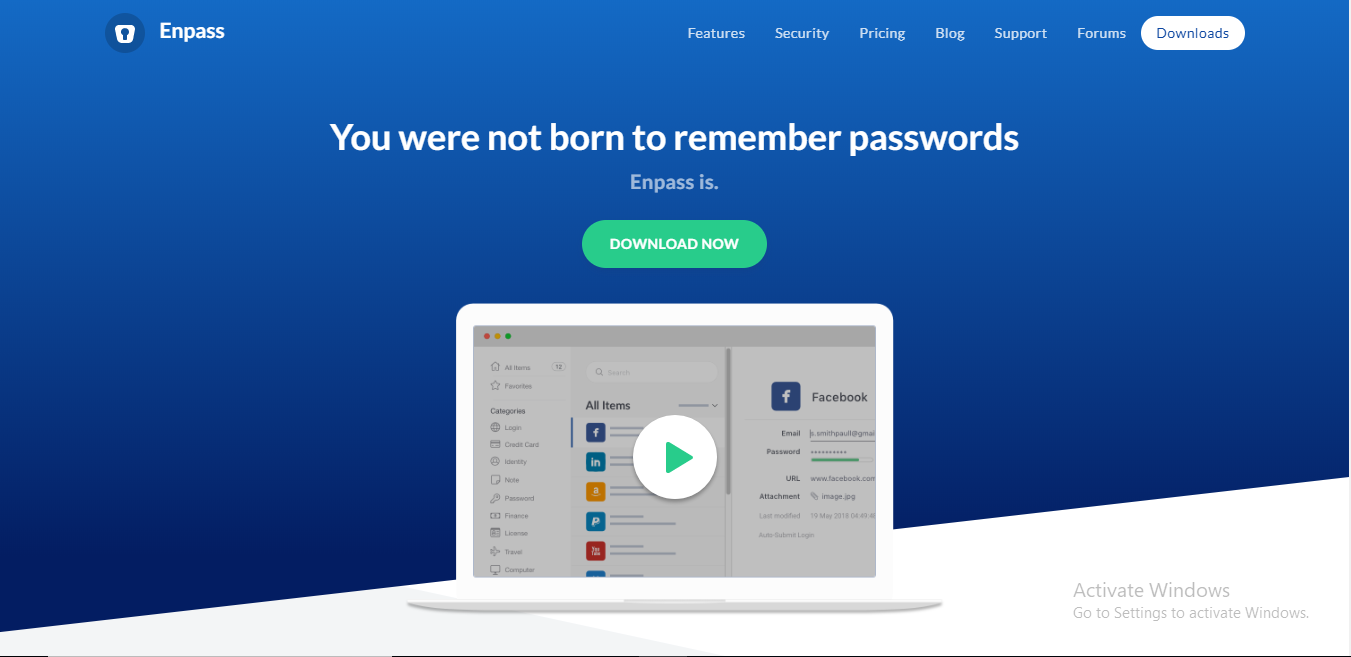 The Enpass Premium tier, which costs £19.49/$23.99 a year or £12.99/$15.99 every six months, is required if you want the same features on your iPhone or Android device in addition to the free macOS client. There is also a family tier, which starts off with six Premium accounts for £29.24/$35.99 for six months before going up to £38.99/$47.99 annually. If you want, you can purchase a lifetime licence for £63.99 (or $79.99). Your information is not kept on Enpass' servers at any time.
To ensure that you never lose control of your data, everything is instead encrypted and stored on your own device. Information can be safely synced across all of your devices with iCloud, Dropbox, OneDrive, Google Drive, Box, or ownCloud/WebDAV. This app is included in the list of Best Password Managers For Mac in 2022.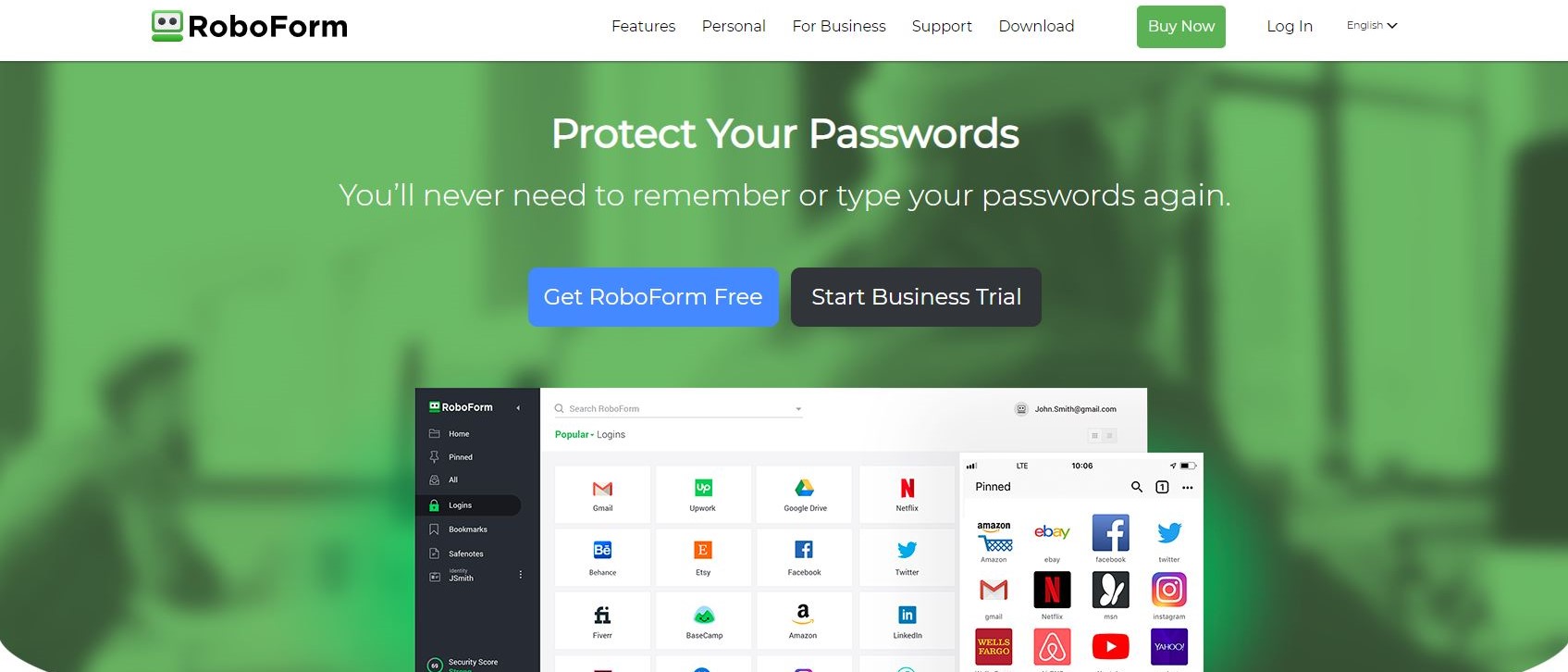 Roboform is yet another perennial favourite. The service offers a variety of features that make your life simpler while dealing with websites online, much like its competitors on our list. End-to-end encryption, account information auto-filling, password generation, a security suite to monitor and advise you of the current health of your passwords, cloud syncing to keep all your devices up-to-date, multi-factor authentication, secure sharing, folders and search features to organise your passwords, as well as emergency access that enables family members to access your account in the event that you should become ill or pass away.
In addition to notes, contacts, and even your browser bookmarks—something we haven't seen on other services—there is safe storage for your credit cards and IDs. You may use the browser extensions for Chrome, Safari, Firefox, and Microsoft Edge, or you can use Roboform, which is available for macOS, Windows, Linux, iOS, and Android.
Prices are quite reasonable, and the free tier—which offers unlimited password storage, auto-fill, safe sharing, and other fundamental functions, albeit for a single device—is actually pretty good. The Everywhere tier, which costs a fairly affordable $13.48 (£10.40) per year and works on all of your desktop and mobile devices, is what you'll need to utilise all of Roboform's features. It's worthwhile to have a look at the 3-year package, which costs just $54.04 (£41.50), or not much more than many of the 1-year memberships provided by other businesses.  This app is included in the list of Best Password Managers For Mac in 2022.