You might hear about fake or temporary phone numbers. It's a temporary number that you can buy from a service provider. Most people don't know if it's okay to use a fake or temporary phone number or not. Don't be afraid! Here, you'll find out everything you need to know.
A fake number can be used for many things. For example, it can help you create an account on a third-party site that needs your mobile number. This will help you get rid of those annoying marketing calls, or you could even use them to hide your identity on a dating site. So, if you don't know how to get a fake or temporary phone number, make sure to read the complete guide.
Is Using a Fake or Temporary Phone Number Safe?
Well, you can use it for many things. For example, you can use it to finish the registration or sign-up process on any third-party website. This will add an extra layer of protection for your sensitive information.
After that, you can use any third-party website without worrying about getting scammed. But, yeah! Talking about whether or not that is safe. Then it doesn't have to follow the same laws about privacy. So, it's up to you whether or not you want to use it.
Best Ways To Get Fake or Temporary Phone Number
There is no simple way to get a fake phone number. You'll use a third-party app to get it. But, yeah! Don't forget that you have to pay money to get it.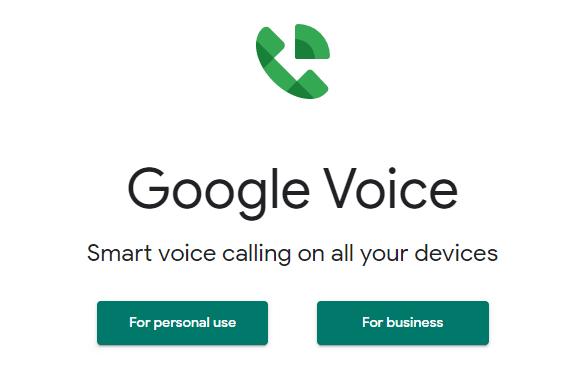 Google Voice is a service that you can use for free, and you don't have to pay a dime to get an extra phone number. Google Voice can help you whether you want a number for personal or business use. It also gives you the freedom to pick any number you wish to.
So, all you have to do is look up your area code and pick a number that is in your area code. So, we suggest you get the Google Voice app and put it on your device. Then you can sign up and claim your phone number.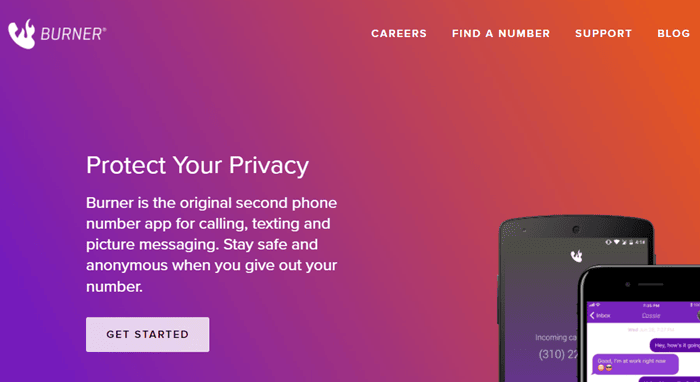 Apple only supports a single SIM card, so most iPhone users always look for a second phone number. So, the Burner app is for you if you have an iPhone and want a temporary number.
The Burner app is an iOS and Android app that lets users get fake or temporary phone number for the USA and Canada. Since 2012, when Ad Hoc Labs, Inc. first released it, the Burner app has been very popular among iPhone users. So anyway, I'd say you should choose the Burner.
Regarding the price of a Burner subscription, it starts at $4.99 per month and includes unlimited calls, pictures, texts, lines that automatically renew, and one swap per line per month.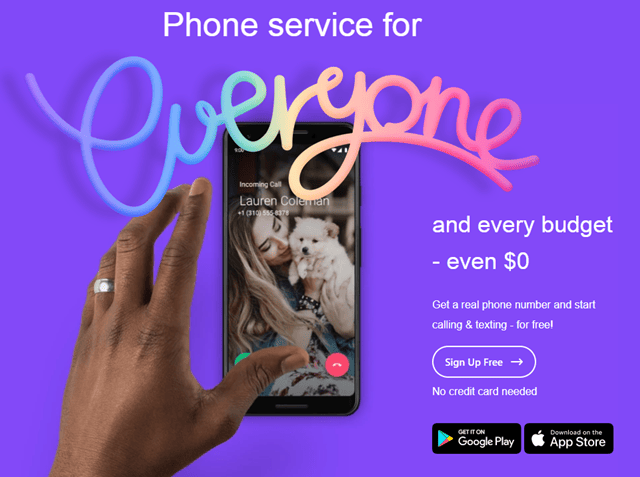 This is the first all-IP, cloud-based, and reasonably priced mobile phone service. TextNow can be downloaded to any device and used to make free calls and texts anywhere in North America. At the moment, it's the only app that gives you free nationwide cell service, but you have to see a few ads.
Even so, you can talk to loved ones more without worrying about a huge phone bill because you can call over 230 countries for cheap or free. TextNow can also be used as your business phone on your cell phone, tablet, or computer.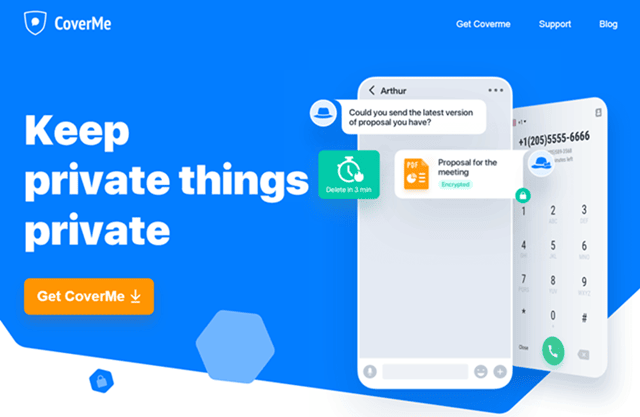 Did you know about the CoverMe app? Well, it's a service that gives you a temporary phone number. If you want a reliable source to help keep your online presence safe, we think you should try this.
The CoverMe has many features, like texts that delete themselves, calls that are encrypted all the way through, a private vault, and many more. But you can only use the service if the person you are calling and the person you are calling uses the CoverMe service. But this is an excellent security feature, even if some users might not like it.
In terms of prices, a mini private call and text plan costs $7.99 per month. So for a medium private call and text plan, you'll pay $28.99 for six months. But the big private call and text plan costs $99.99 annually, and a personal, secure premium vault costs $9.99 annually.
Final Words:
So, these are the best ways to get a fake or temporary phone number. We hope this guide has been helpful to you. Also, if you need more information, leave a comment below.