After the latest iOS update, does the issue that your iPhone has no sound bother you? Well, most likely yes, since you are not the only one with this iPhone Sound issue. Multiple users from all over the world keep saying the same thing. But what are the reasons for this problem? Why is there no sound on your iPhone? How do I fix it?
Don't be worried! This guide will tell you all of these things. In addition, here are some of the best quick fixes to resolve this issue. But to do that, you need to read this whole guide. So, let's get started with the guide and look at those important fixes to solve iPhone Sound Error.
What Are the Causes of This Error?
We've already said that it's a bug caused by the latest iOS update. But there are forever a few things that can cause this issue. So, let's check them out:
(1) First, you might leave your iPhone on silent mode on purpose or by accident.
(2) The intensity of the audio can be set to low.
(3) A third-party program could cause this error.
(4) The content you are trying to listen to has a problem.
(5) Some hardware problems are causing this iPhone issue.
How to Fix the iPhone's No Sound issue?
Here are the fixes you need to make to your iPhone to resolve this issue. Make sure to follow them carefully:
Fix No.1: Increase The Volume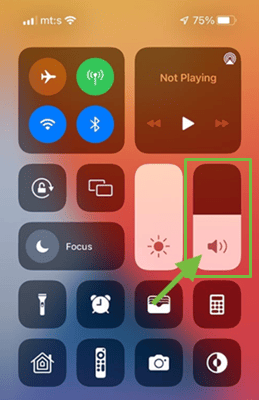 There's a chance you can turn down the volume on your iPhone device. So, to turn up the volume, press the volume up button or open the control center and move the volume slider.
Fix No.2: Check If DND and Focus Mode is ON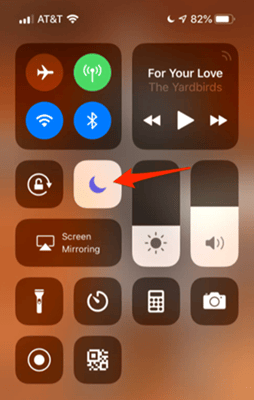 There's also a chance you turned on your iPhone's DND or Focus mode while studying or sleeping and forgot to turn them off when you were done. So, you must open the control panel to see if these options are turned off.
Fix No.3: Check The Silent Switch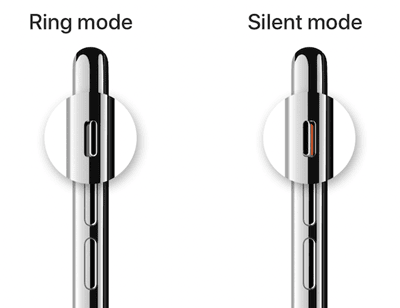 We usually use the silent switch at work to put our iPhones into silent mode. So, we recommend you check the mute switch and turn it off if it's on. After that, play music to see if your iPhone's issue with no sound is fixed.
Fix No.4: Test Your iPhone's Speakers
You can also test your speaker since the content you're trying to listen to may have broken audio. Go to Settings > Sounds & Haptics on your iPhone to do this.
After that, all you keep to do is move the slider under "Ringer and Alerts." All done. If you can hear your iPhone's ringtone, there is no issue with your iPhone speaker.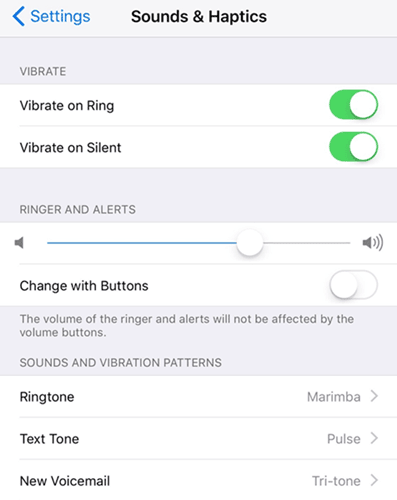 Fix No.5: Check The Third-Party Apps
Did you check to see the file format you are trying to play on the app you are using? Some video or audio formats that normal third-party applications can't play well.
So, if that's the case, users usually have this sort of problem. So, the VLC media player is what I use to watch anything on my iPhone. And also so, you could also give this player a try.
Fix 

No.

6: Reboot Your iPhone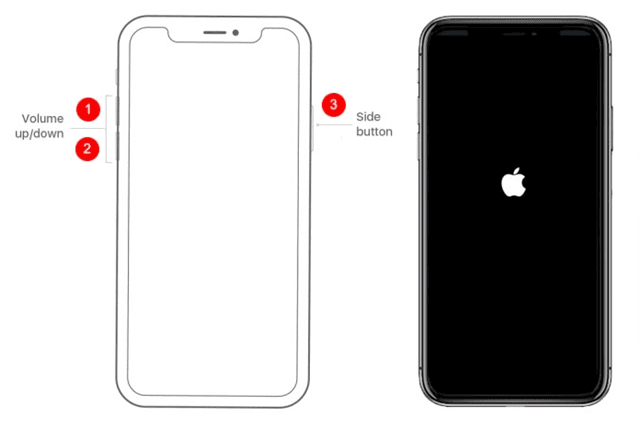 We suggest that you reboot your iPhone because your iPhone may have stored temporary cache files that stop it from working correctly. So, when you restart your iPhone device, these files are automatically deleted, and your device starts working again as it should.
Fix 

No.

7: Make Sure That The App Can Send Sound Notification
Let's say you aren't getting or hearing the notification sound from some applications. There are lot of options that you turn off the sound for notifications in that app. So, here are the easy steps you need to take to turn it back on:
(1) First, go to Settings > Notifications on your iPhone.
(2) Then, choose the app for which you don't have sound.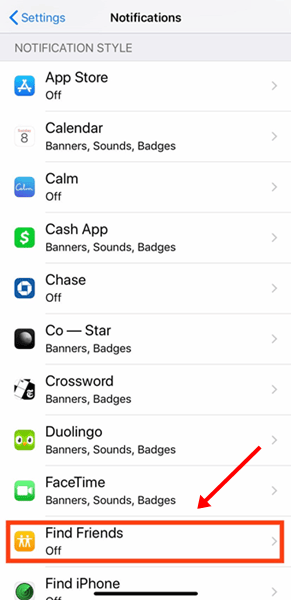 (3) Then, move the button in front of the Sound option until it is in the Green position.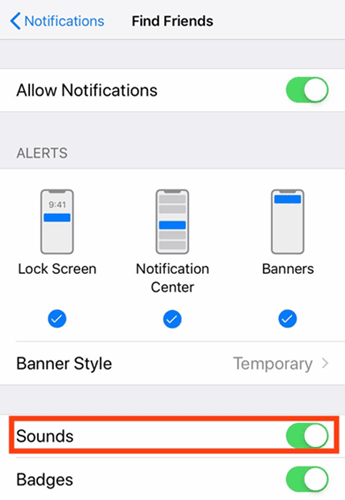 Fix No.8: Clean The Speaker Grills
Did you check to make sure the speaker grills were clean? Well, it's possible that dust and other small things got stuck in the openings of your speaker grills, which is why your iPhone isn't making any sound. So, we think you should clean it and see if the issue goes away.
Fix No.9: Reset All Settings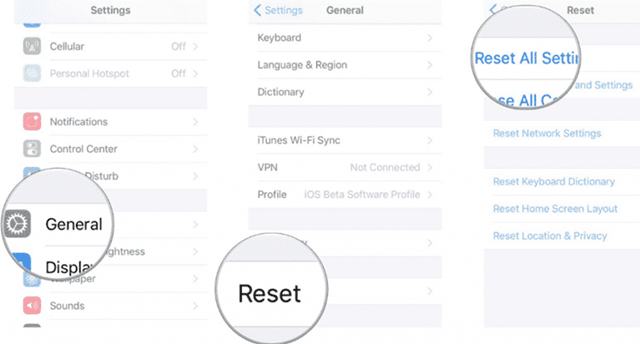 So, here are the steps you must bear to reset all the settings on your iPhone:
(1) First, move to Settings on your iPhone and click on the General tab.
(2) Then, press the Reset button. Then, tap on option that says "Reset All Settings."
Fix 

No.

10: Contact Support Team to Fix iPhone Sound Issue.

We're regretful that none of the ideas helped you. So, now is the time to get in touch with the official support team and ask them for help. They will develop some fixes to fix the issue where your iPhone has no sound.
So, that's all we know about how to fix the iPhone Sound issue where your iPhone has no sound. But we hope that the tips in this guide have been helpful to you. So, if you want more information, leave a comment below.