The 10 Best Cloud Storage Services of 2023. Cloud storage is a type of service in which data is sent to and stored on remote storage systems. These systems keep control, back up, and make the data available to users over a network, usually the Internet. Most of the time, you only pay for cloud data storage when you use it.
Cloud storage is based on a digital storage system with easy-to-use interfaces, scaling, and flexibility that happens almost instantly, multiple users, and measured resources. In the cloud, data is stored in virtual pools across several common storage systems, either on-premises or in a data center run by a third-party cloud service.
Almost half of the cloud services we looked at took only 25% longer to send and 27% longer to download than we thought they would. You can also read our cloud storage CPU comparison to determine which services use the most computer power.
The 10 Best Cloud Storage Services of 2023
If speed is important to you regarding cloud storage, we have special data below that compares the top providers. Here are the ten best cloud storage service providers, without further ado.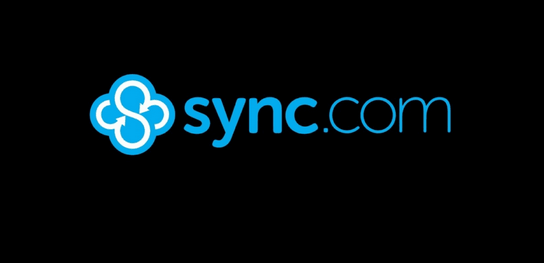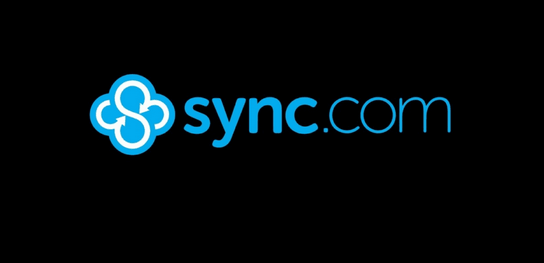 More information on Sync.com:
Pricing: 5GB free with the purchase of 2TB for $96/year ($8/month).
Individual plans allow for a maximum of 5 devices.
Sync.com is a website.
Pros:
Outstanding value
Cloud storage that is secure
Simple to use
Cons:
slower than several competitors.
Many of our scores for cloud storage put Sync.com at the top, making it our choice for the best cloud service. It is one of the safest cloud services out there, and as the service grows and changes, it is always getting better and adding new features.
Security and Collaboration in One Convenient Package
To begin, Sync.com comes with zero-knowledge security by default. In other words, if there is a security breach or the police ask to see your account, the person who breaks in will only see jumbled data because you are the only one who knows the encryption key.
Sync.com also lets you set strict rules for sharing, like passwords, limits on downloads, and end dates for sharing links. One more thing that Sync.com lets you do is make and edit Microsoft Office documents (like Word, Excel, and PowerPoint files) in a safe, shared space that uses zero-knowledge security.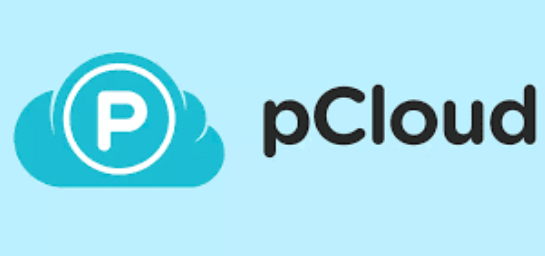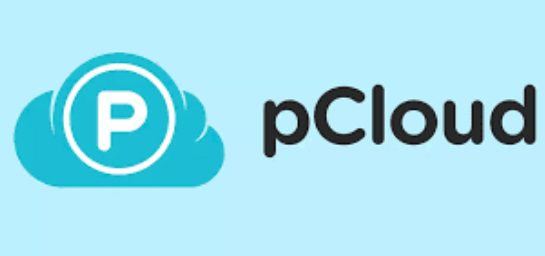 More information on pCloud:
Pricing: Get 10GB free when you buy 2TB for $95.88 per year ($7.99 per month).
The number of devices is unlimited.
pCloud.com is the website.
Pros:
Outstanding value
Levels of encryption are available.
An ingenious virtual drive
EU servers are now accessible.
Cons:
Zero-knowledge encryption does not come cheap.
There is no document integration.
It's simple to understand why we frequently give pCloud high marks in our reviews of cloud storage. It comes in a sleek and safe package and offers various features. It's also priced fairly, which puts it up against Sync.com.
Superior Media And Sharing Capabilities
pCloud is a great option for people who love media. This is possible because the built-in pCloud music player can instantly sort songs by artist, album, or folder. It also has a pretty advanced video player that lets you change the playing speed and format of video files.
The virtual drive in pCloud will be useful if your device's video storage space is running low. PCloud might set up a fake drive on your device that works like Local Disk (C:) and uses your cloud storage instead of your hard drive's storage.
If you're a creative person who likes to post on social media, pCloud's backup feature lets you save photos that you've already shared on social media. Using this feature, You can back up your whole device to the cloud and move all of your files from another cloud service to pCloud.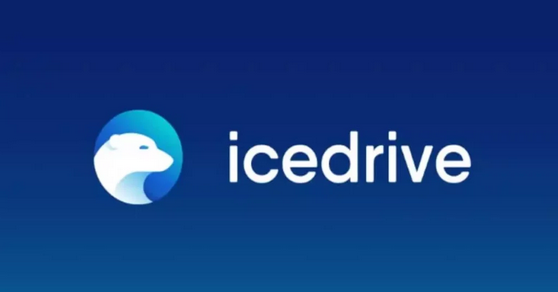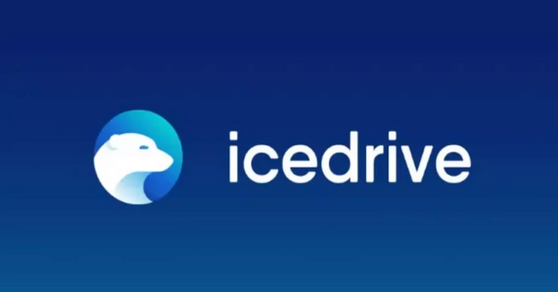 More information on Icedrive:
Pricing: 10GB is free with the purchase of 1TB for $49.99 per year ($4.17 per month).
The number of devices is unlimited.
Icedrive.net is the website.
Pros:
Security of the Twofish algorithm
Encryption with zero knowledge
Examine encrypted files.
Cons:
Zero knowledge does not come cheap.
The plans are limited in number.
There's a new company on our list called Icedrive that you may not have heard of before. Since it's only been open since 2019, this shouldn't come as a surprise. It has, however, caused a stir with its very low prices and several unique features that make it stand out from some of its more well-known rivals.
Innovative Encryption Techniques and Zero-Knowledge Security
When you compare Icedrive to the other providers on our list, one big difference is that it doesn't use the usual AES 256-bit security. The Twofish method is used instead.
Twofish was one of the last teams left in the Advanced Encryption Standard competition at the turn of the century. Some people think Twofish is safer than the winner, Rijndael (now called AES), even though it is often slower. Icedrive says that the NSA backs the current standard. You can think what that means, but don't let it scare you yet.
Zero-knowledge encryption is included with paid accounts, so files should be safe from prying eyes. Icedrive differs from most zero-knowledge providers because it lets you sample files by sending them encrypted to your computer, decoded in real-time.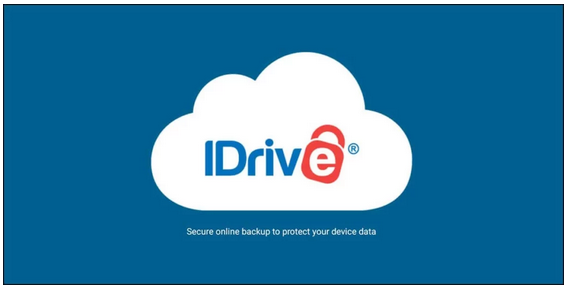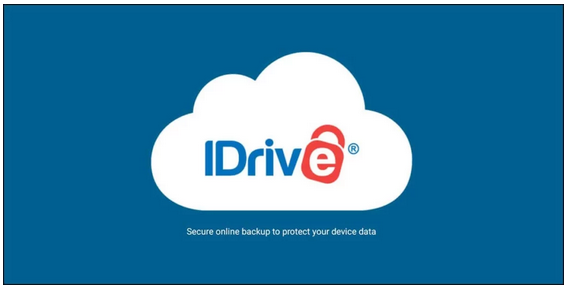 More information on IDrive:
5GB is free, while 5TB is $5.79 per month.
The number of devices is unlimited.
Website of the provider: idrive.com
Pros:
Low-cost storage
Backup as well as cloud storage
Simple to use
abundant in features
Cons:
There is no monthly plan.
As an option, IDrive is one of a kind because it combines cloud storage and online backup into one package. It's our top pick for online backup because of its incredibly low prices and many features.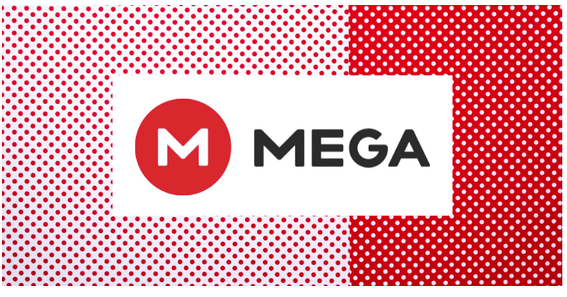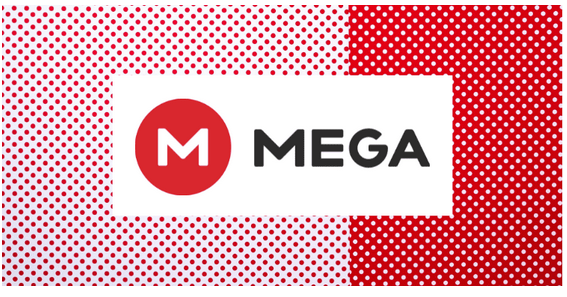 MEGA Specifications
20GB for free, and 2TB for $122 per year (about $10 per month).
The number of devices is unlimited.
MEGA Io is a website.
Pros:
Encryption with zero knowledge
There are no US servers.
Excellent free storage.
Cons:
Time-limited incentives
Concerns about ownership
Other unrestricted cloud storage services, like Google (our seventh pick), might make you worry about your privacy. You could choose Mega instead, which is the opposite of that. Kim Dotcom, MEGA's flashy founder, is no longer a part of the company, even though she has had legal problems. Security is MEGA's top concern. None other than you can access your data with zero-knowledge encryption, which is the best method.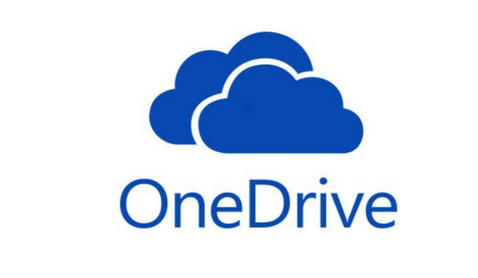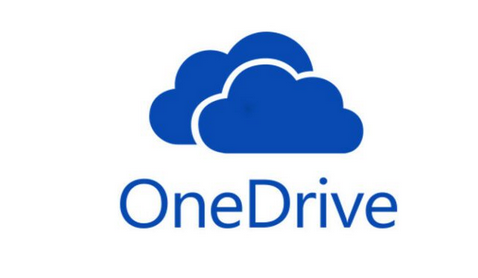 More information on OneDrive:
5GB is free, while 1TB costs $6.99 per month.
The number of devices is unlimited.
Microsoft's website is www.microsoft.com/microsoft-365/onedrive.
Pros:
Excellent teamwork tools
Excellent apps that are integrated
A wide range of features
Ample free storage
Cons:
There is no zero-knowledge encryption.
File versioning is restricted.
There are big names in cloud computers, and Microsoft is one of them. It's not a surprise that Microsoft has an online storage service called OneDrive that works well with other Microsoft services like Office. The company has tried to take over every computer business. Is it so built-in that Windows has it?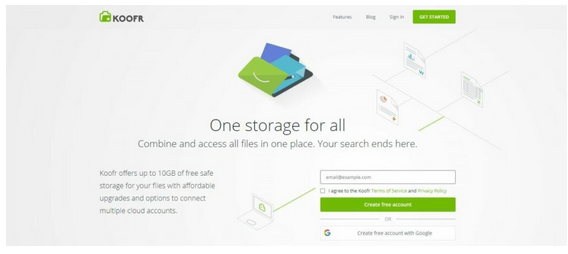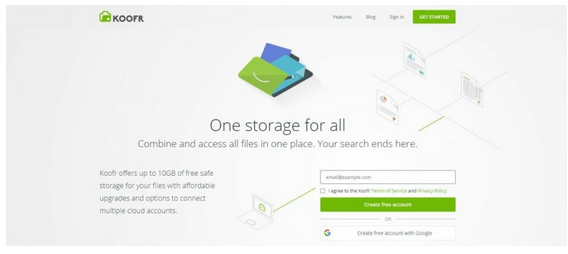 More information on Koofr:
10GB is free, while 1TB is $10.85 per month.
The number of devices is unlimited.
Koofr.eu is the website.
Pros:
Connections to other cloud accounts
Drive virtual
Microsoft Office 365 compatible
Cons:
There is no zero-knowledge encryption.
more expensive than others
Although Koofr is not a well-known name, it does have several features that set it separated from the other providers on our list. Our study of Koofr will show you that there are better choices than this. It has several very cheap plans with 100GB of storage or less and a free plan with 10GB of storage.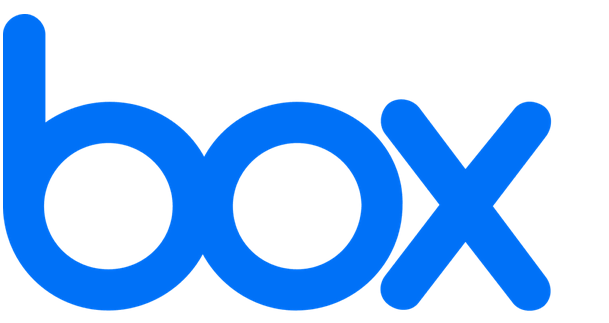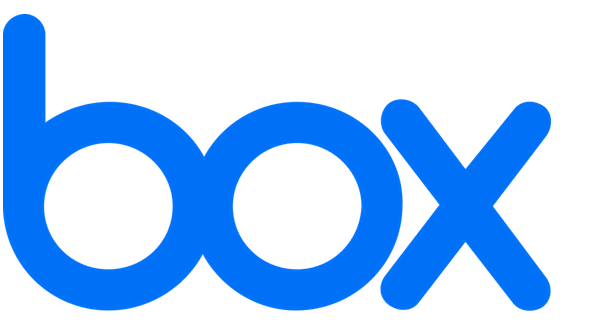 More information about the box:
Pricing is as follows: 10GB is free; 100GB is $14 per month or $120 per year.
The number of devices is unlimited.
box.com is the website.
Pros:
Options for a strong partnership
Integrations with Google Workspace and Microsoft Office
Excellent security
Cons:
primarily concerned with business.
Expensive
Private key management is an additional expense.
The box is a cloud storage service that focuses on businesses, but it does offer two plans for personal users: one is free, and the other costs money. Box has many advanced features because it was originally made to be a business storage option. A robust feature set includes note-taking, project management, two-factor login, and powerful collaboration options.
One thing that needs to be added to the box (and we'll show you how to get it) is private key management, which is needed for zero-knowledge protection. Box charges extra for this feature, and the company will only tell you how much it costs once you ask.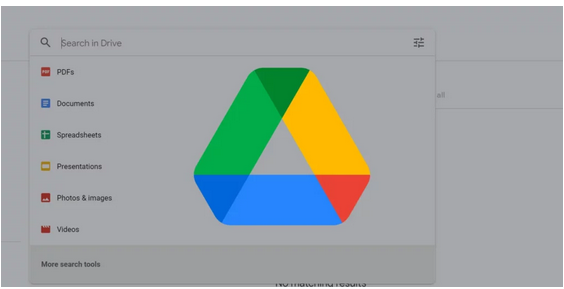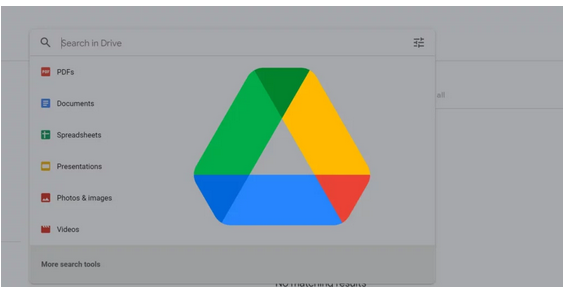 More information about Google Drive:
Pricing: 15GB is free with the purchase of 2TB for $99.99 per year ($8.33 per year).
The number of devices is unlimited.
Google Drive (https://www.google.com/drive/)
Pros:
Excellent teamwork tools
Excellent apps that are integrated
Ample free storage
Cons:
There is no zero-knowledge encryption.
Concerns about businesses
Google Drive might be a good choice if you want something like OneDrive. Google, like Microsoft, offers storage that works perfectly with its office programs, which can be used instead of Microsoft Office and do a good job of it.
An Infinite Number of App Integrations
Real-time collaboration, commenting, and rolling back changes are all possible with Google Docs' built-in versioning tools. Our post on Dropbox vs. Google Drive vs. OneDrive shows how these three services stack up against Google Drive regarding collaboration.
You can get more work tools, spelling checks, and other Google Drive apps from the market and add them. You can also utilize Google Drive with other apps, like Google Calendar and Google Keep, a simple app for taking notes.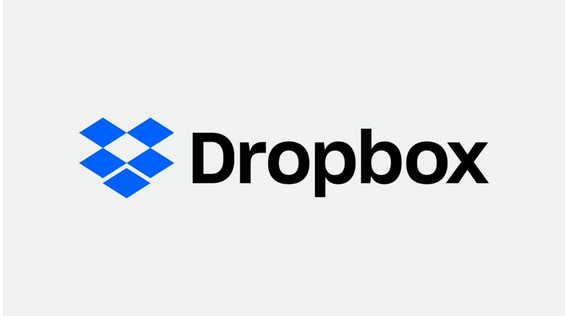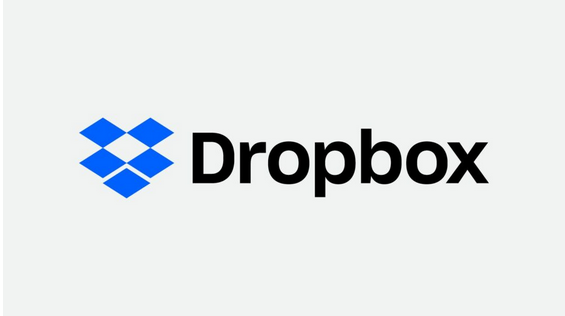 More information on Dropbox:
Pricing: 2GB free with a 2-TB purchase for $203.88 per year ($16.99 per month).
Number of devices: from three to an infinite number
Dropbox.com is the website.
Pros:
Collaboration with Microsoft and Google
Smart synchronisation
There are no US servers.
Cons:
There is no zero-knowledge encryption.
Not the cheapest option.
Concerns about privacy
Even though Dropbox wasn't the first cloud storage service, it was the first to make the idea famous. Even after more than a decade, it's still going strong. Only Google Drive has a bigger share of the market. Also, Dropbox has a well-known name that services like Sync.com can only desire of right now.
Why Do We Use Cloud Storage?
Cloud storage is used by people for a variety of purposes, beginning with file storage. Services like Dropbox and Sync.com are ideal for the short-term storage of data that you frequently use, but they could be better for disaster recovery.
Drew Houston had that idea in mind when he devised the "back sync" folder structure, which cloud storage providers now use. He should have brought his USB drive on a bus from New York to Boston that went through Chinatown. He knew he needed an easy way to store and get data online that didn't require him to do anything.
Sync groups help move files between devices, also known as "sync." When you drag and drop a file into a sync folder, it is sent instantly to the cloud and then to all your devices with a sync app loaded. You'll never have to worry about getting portable storage dirty again. Because changes to files are synced across devices, cloud storage is great for people who work from home.
What Is the Process of Cloud Storage?
Cloud storage is a technique for saving your files and folders on web servers, permitting you to access them from any place and on any device with an internet link. Your cloud storage service owns the servers where your data is stored. You can access it through a web interface, desktop software, or a mobile app.
These servers could be in your own country or another part of the world. Most services use a sync folder on your PC, making saving data easy. Putting files in this folder also uploads them to the cloud servers; whenever you make changes, they are updated immediately.
Mobile Application Syncing
When you store data in the cloud, most cloud storage services give you apps to access that data for your phone. A lot of them let you add files both by hand and automatically. They are, therefore, ideal for keeping pictures taken with your phone camera safe while also keeping memory.
Check out our list of the best Android cloud tools if you have many cloud storage accounts. Some types of cloud storage don't sync devices. We can't think of any software that doesn't let you send files to other people. Sharing files can be done to work together or hang out with friends.
You can ask people to view files based on their email address on most cloud storage services. You can also give people links to files they can use in other situations. Also You can share folder access with other people with many cloud storage choices. This means that other people can see, change, and post files.
Some cloud storage services work with work-related apps like Google Docs, Office Online, Trello, DocuHub, and DocuSign. Unfortunately for home users, these features show up more often with EFSS products, which are business cloud storage services.
Online Backup vs. Cloud Storage
It's a good idea to understand what "cloud storage" really implies before you begin looking for it. This way, you will only have software that lives up to your hopes.
The first thing that needs to be done is understanding the difference between online backup and cloud storage. It is simple to mix these two terms up. Both cloud storage and online backup protect files in data centers that are far away. You can access files kept in these data centers from several different devices. What some people call online backup is also called "cloud backup."
The main difference between the two is that online backup is meant to help you recover from disasters, while cloud storage is usually better for collaboration and quick file access. Although many people use cloud storage for other purposes, such as sharing photos, playing music, and watching movies, it prefers to think of it as a tool for efficiency.
Online backup saves hard drives better than storage because it has backup schedulers, more ways to get back lost data, and other features we explain in our guide to the best online backup.
Besides storing things, cloud storage does two other similar things: it lets you share files and keep them in sync. Also, some storage programs, like word editors and job managers, come with built-in programs that help you be more productive.
We have an entire post devoted to this topic if you want to understand the differences between backup and storage better. Also, it's important to note that some cloud choices don't separate backup and storage. IDrive and SpiderOak ONE are two of the best.
Is Cloud Storage Trustworthy?
Before sending your data to their servers, most cloud storage providers secure it. Many of them also store it encrypted. But no system is completely safe, and cloud storage can be broken into.
For example, 68 million login details for Dropbox users were made public in 2012 during a huge security breach. Government officials may also ask to access your data for legal reasons. Your data will be safer if you use a service with zero-knowledge encryption. This means that you are the only one who can retrieve your data.
Setting up two-factor identification with cloud storage providers is also a good idea. You have to enter an extra code you get on your phone as an SMS message or an authenticator app makes for you when you log in. People who know your password can't get into your account without access to your phone, thanks to 2FA.