Are you looking for the best SHAREit alternatives in 2022? Let us start! SHAREit was formerly the most popular file-sharing app for Windows, Android, and iOS. However, the program has recently been at the center of user privacy debates. For those who are unaware, the Indian government has outlawed the SHAREit app because of its ties to China.
When it comes to transferring files from one PC to another, SHAREit is a free and useful solution. The program is compatible with the majority of operating systems, allowing anybody to download and use it.
Apart from relying on the sluggish "basic" and "default" choices, there are other possibilities. The program is excellent for file sharing, but if you want to explore more capabilities than simply file sharing, you should check for the best SHAREit alternatives for PC.
You can use SHAREit on a PC, but you won't be able to transfer files from your Android device to your PC. Before the ban, the SHAREit desktop client and the mobile app started to show annoying ads.
Now that the app is no longer available in India, it's time to consider alternatives. There are several best SHAREit alternatives accessible for Windows PCs right now. Any of these can be used to transfer files between compatible devices. Some of the apps, in fact, have more functions than SHAREit.
 Top 10 Best SHAREit Alternatives for Windows 10
We listened to you, and we've provided the best SHAREit alternatives for you to utilize for a variety of purposes other than file sharing. So, without further ado, let's look at the list of software and what it has to offer. The best SHAREit alternatives for Windows have been put together in this post, so check it out!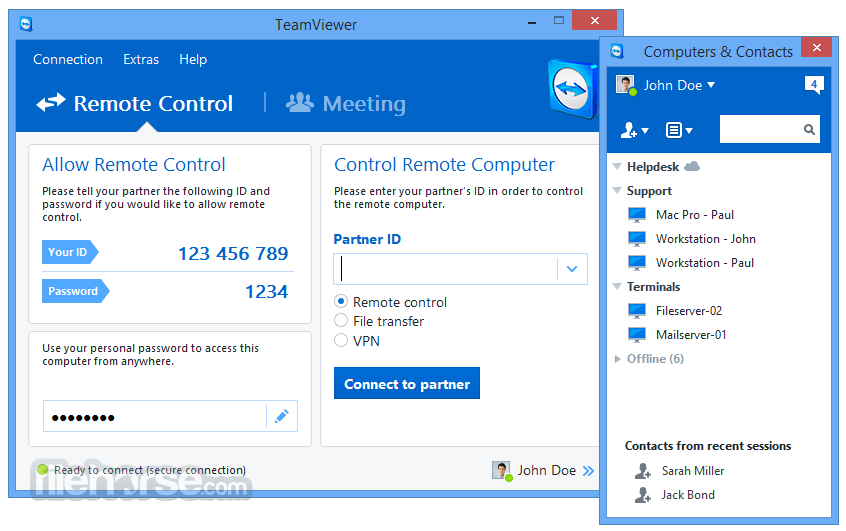 TeamViewer isn't known for its file-sharing features, although it can handle huge files. With TeamViewer, you can deliver huge files to any other computer over the internet quickly and effortlessly. It allows you to transmit files directly to a distant computer or service. TeamViewer's file transfer transmission is safe, quick, and direct.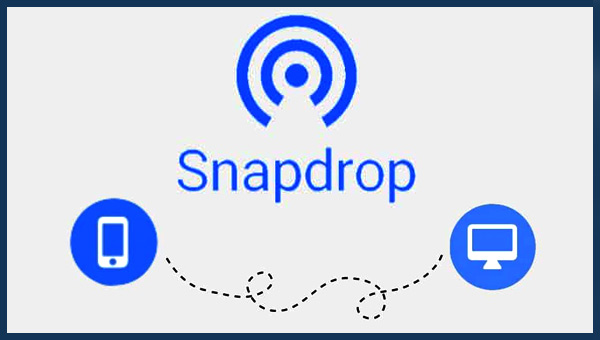 Snapdrop is distinct from the other apps featured in this article. It's essentially a web-based file-sharing service that allows you to transfer files to many devices. To use Snapdrop to exchange files, just connect two devices to the same wifi network and visit the Snapdrop website. The second device connected to your WiFi will be listed on the page; touch on it to share your files. This app is included in the list of best SHAREit alternatives for file transferring in 2022.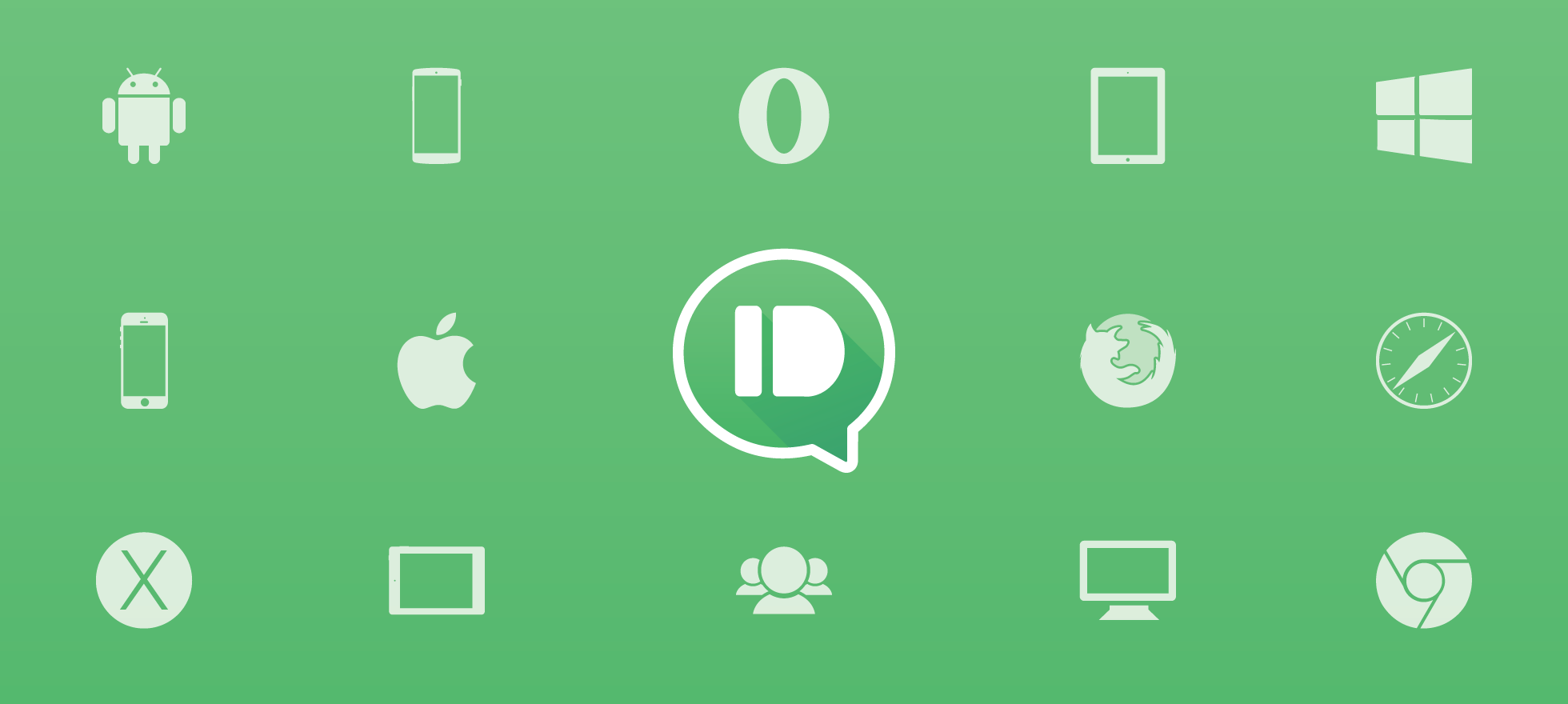 Pushbullet isn't precisely a file-sharing application. Rather, it's a PC program that allows you to get Android alerts. To exchange alerts between devices, you'll need to install the Pushbullet client on your PC and the Pushbullet app on your smartphone. After the setup, you may use the PC to make calls, send SMS, and so on. This app is included in the list of best SHAREit alternatives for file transferring in 2022.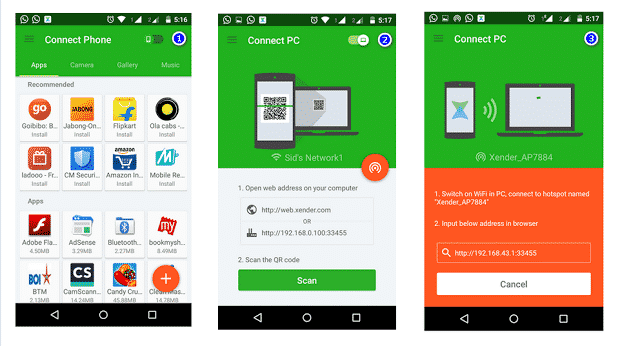 Xender, like SHAREit for PC, is one of the most popular programs. The software does not necessitate much from your PC, as it is compatible with the majority of PC and mobile versions. With Xender, you can quickly transfer things such as photos, music, movies, and documents. The best thing is that the software is extremely quick, allowing you to exchange files in no time. It was first introduced in 2015, and since then, frequent upgrades have been provided to enable consumers to have a better user experience. It's a program that allows you to transfer files between your PC and other devices. Xender differs from all other desktop file transfer apps in that it does not have standalone PC software. Instead, the web app is used to send files. Xender may be accessed using a Chrome extension or the Xender website.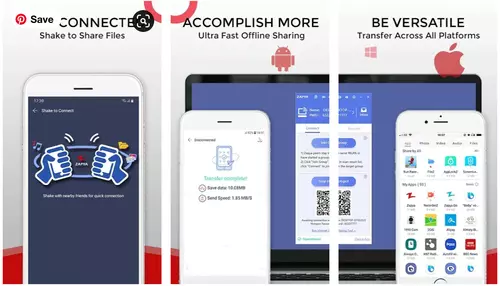 Zapya is another app similar to SHAREit for PCs. The software may not be famous like others but it performs great when it comes to sharing files in bulk. The software has a specialty of sharing bulk files in no time while others offer file sharing only. Irrespective of the file size you can easily share them with any device you want. Zapya is compatible with most of the mobile and PC versions.
If you are searching for a bulk file transfer solution for your Windows PC, you need to give Zapya a try. With Zapya, you can Transfer Videos, photos, Music, apps, and other files. The tool is designed for cross-platform sharing. That means you can share files between Windows and Android, Android and Windows, Android to Android, etc. This app is included in the list of best SHAREit alternatives for file transferring in 2022.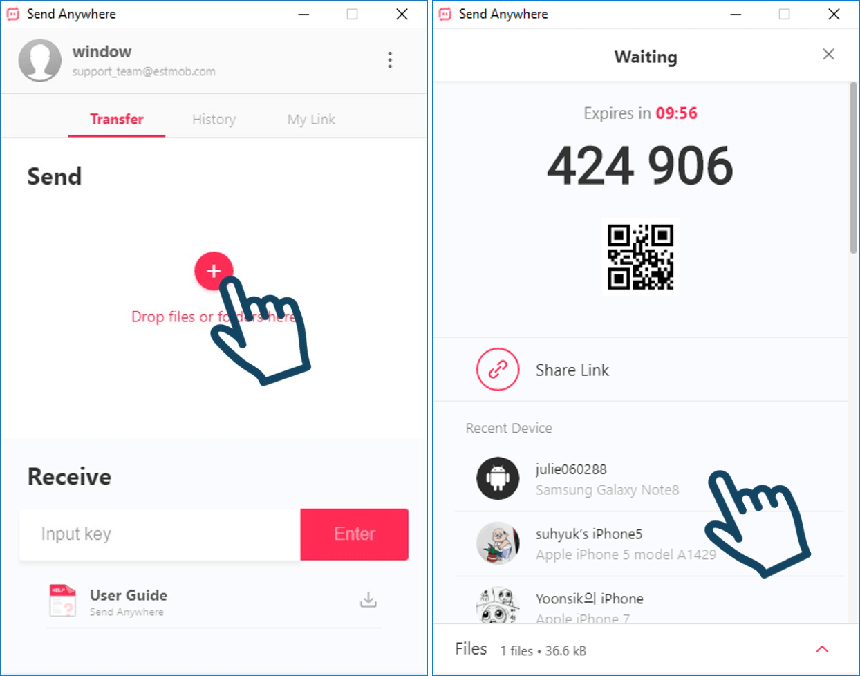 Send Anywhere, on the other hand, is a little different from the other apps mentioned in this post. The Web, Android, and iOS versions of Send Anywhere are all available. To send files from your phone to your computer, use the mobile app to choose the files and then tap the "Send" option. It will then provide you with a one-of-a-kind code. Then, to receive the file, go to the Send Anywhere web version and input the unique code. This app is included in the list of best SHAREit alternatives for file transferring in 2022.
7. Windows Nearby Sharing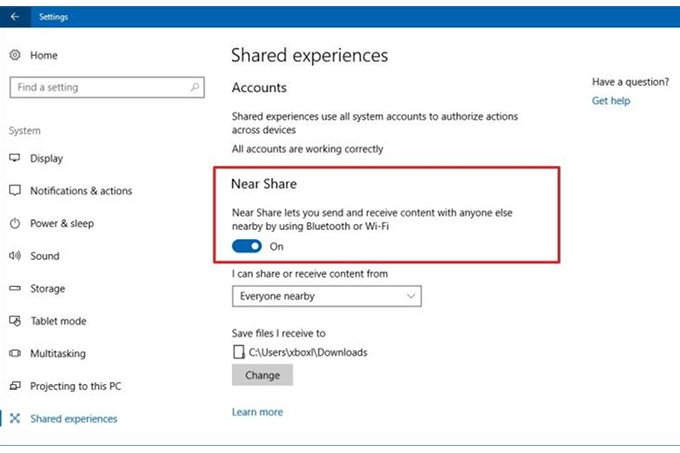 Microsoft has released a new file-sharing technology called Windows Nearby Sharing. It's comparable to the macOS feature AirDrop. Windows Nearby Sharing, unlike SHAREit, is not designed for mobile devices. This is a standard utility that all new Windows users receive. You can easily exchange files with other Windows PCs using the program. It operates in the same way as all the other SHAREit for PC alternatives.
Because this is a Windows program, I doubt I'd be able to find it on a mobile device. Both devices must be connected to the same Wi-Fi network to use this tool for sharing. Both devices must be connected to the same WiFi network in order to use Nearby Sharing. Also, Windows 10 should be installed on the PC (version 1803 or later).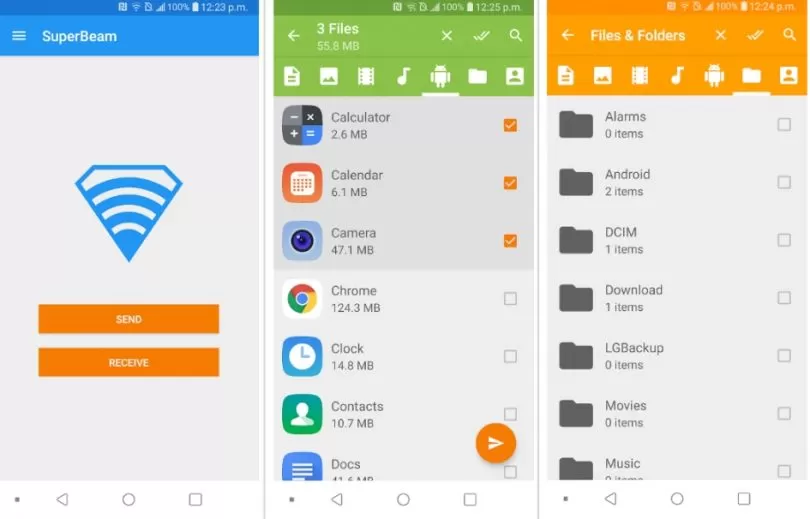 In terms of functionality, SuperBeam is quite similar to SHAREit. The SuperBeam app must be installed on both the PC and the Android smartphone in order to transmit files. You may transfer files and folders, audio and music, images and videos, and more using Superbeam. It keeps track of all transfers and allows you to review them in the past. Aside from that, it can handle any file type, including APKs, music, video, images, and documents. You can quickly exchange files with SuperBeam, regardless of their size. This app is included in the list of best SHAREit alternatives for file transferring in 2022.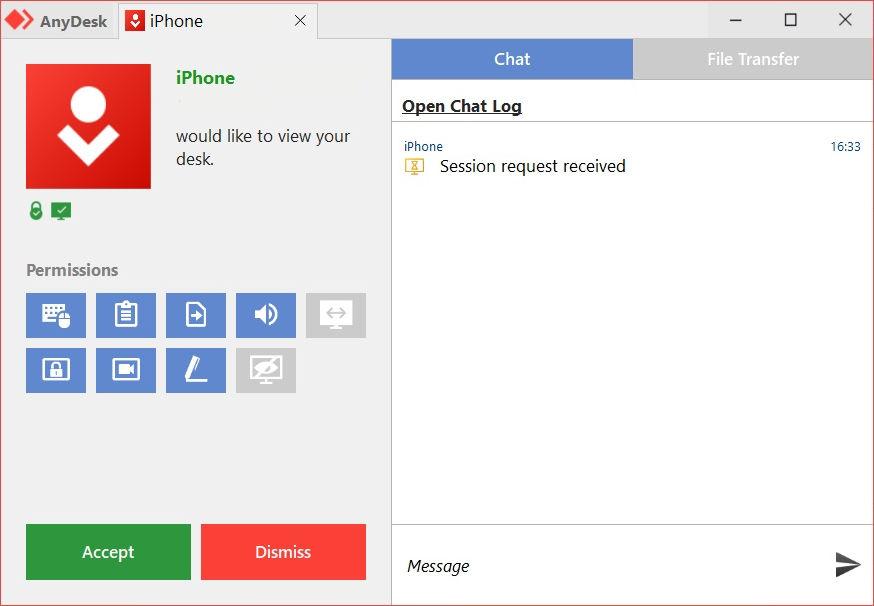 It's a remote access program that works on Windows, Android, and iOS. You may use AnyDesk Remote Control to remotely access a variety of devices and operating systems, including Windows, macOS, iOS, Android, and Linux. Because of its file transfer functionality, AnyDesk Remote Control has been included in our list of the best SHAREit alternatives. It comes with a built-in file transfer program for transferring data across PCs.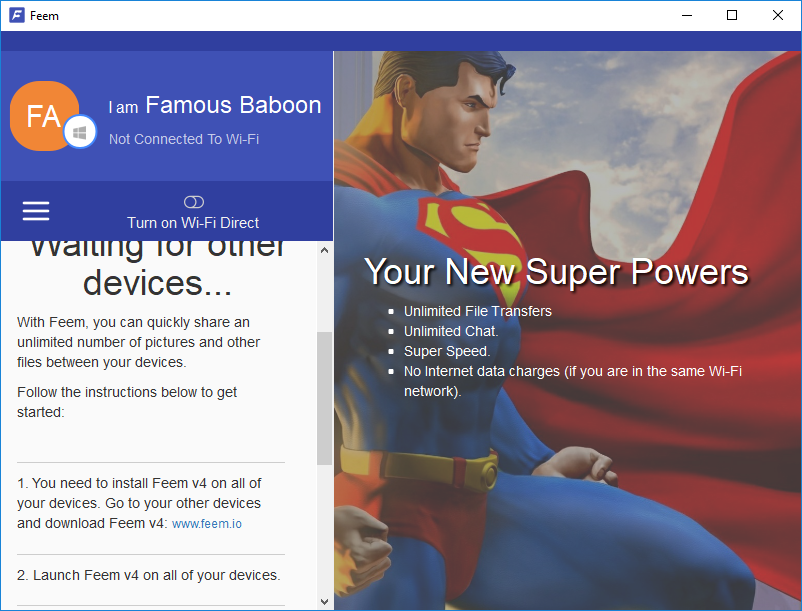 Feem is the next SHAREit alternative for Windows. The programme enables you to simply transfer files without the use of a network, a server, or other restrictions. Though the software's performance isn't as quick as some of its competitors, it is unquestionably faster than Bluetooth. The transfer speed is 50 times faster than Bluetooth, and you don't need any external connections or servers to share. The best part is that you can pause and resume your transfer at any time and from any location. That is not restricted by the software. It is a great alternative to Shareit when it comes to filing transfers.
Feem has the advantage of being compatible with all major platforms, including iOS, Android, Windows, and Linux. Feem may be used to transfer files from one computer to another, from one phone to another, and so forth.
Final Words:

Now that you've read the list of the best SHAREit alternatives for PC, you can quickly choose which one is the best and use it to share all of your data in no time. Each piece of software on our list offers a unique collection of features and benefits that may pique your curiosity. The last piece of software on our list is now only accessible on mobile devices, but it is likely to be released for PCs in the near future as well.
Please leave your comments in the space below if you have any recommendations for the article. We'd be delighted to hear from you.