Are you looking for the best applock alternatives for Android to improve your phone's security? Personal chats, banking applications, note-taking apps, gallery apps, and other sensitive data are all stored on our smartphones nowadays.
I understand that a smartphone is a personal device and that cell phones have become an indispensable aspect of our lives in recent years. Smartphones store a great deal of personal and sensitive information.
We've previously published a few articles on alternatives to restricted apps, including PUBG Mobile, VivaVideo, and others. Today we're going to show you some of the best AppLock alternatives for Android today. For those who don't know, AppLock by DO Mobile used to be the best app locker for Android.
The Google Play Store, however, no longer had it. Due to the fact that the app is no longer accessible for download, we've chosen to present other best AppLock alternatives.
How do you Install lockApp on Android?
Using an app lock is the easiest solution. One of the simplest ways to improve security and privacy on Android is to use an app locker. An app locker allows you to lock apps and open them with a pin, fingerprint, or pattern. The pin, fingerprint, or pattern used to unlock your Android smartphone may be different from the one you used to unlock it. Although Android doesn't have a built-in feature to block specific applications, certain custom ROMs do, such as MIUI, Lineage OS, Oxygen OS, and others.
There are best applock alternatives to lock apps available in the Google Play Store. If you're using stock Android, you'll need to download an app locker from the Google Play Store to lock your applications. We'll show you how to choose the best app lock and privacy app lock for Android today. Let's get started with a roundup of the best applock alternatives for privacy protection.
 10 Best AppLock Alternatives For Android
You can lock applications behind a PIN, password, or biometric verification using the best AppLock alternatives options. So let's take a look at the best applock alternatives. There are both free and paid app locks on the list. However, most of them are free. So, pick a single app locker that appeals to you.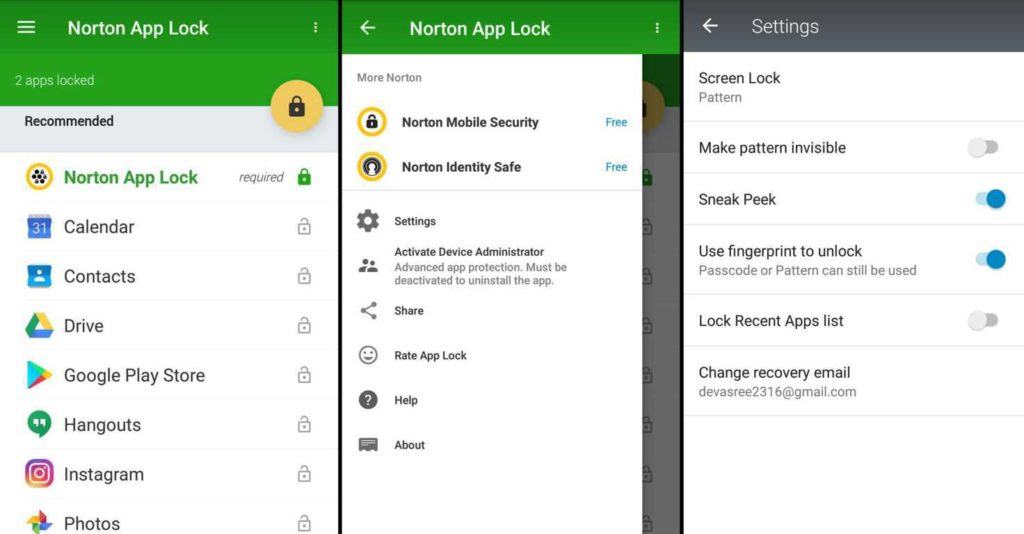 With Norton App Lock, you can effortlessly lock your applications and safeguard your privacy. To keep your apps secure and private, you may use a password or pattern lock screen. Security is one of the areas where Norton has consistently shown itself to be the best. Norton App Lock is an app lock for Android smartphones that includes many of the features you'd want in an app lock.
Norton App Lock provides the highest level of privacy and security for all of your data and social media accounts. It will be less secure if you use the same password for every app. Norton allows you to use several passcodes to prevent making this error. The app does not use the Vault system to secure your applications; instead, it provides password security to the best AppLock alternatives apps in the app drawer. What's more, guess what? With Norton App Lock, you can even safeguard your system programs like Gallery, SMS, and others with a password.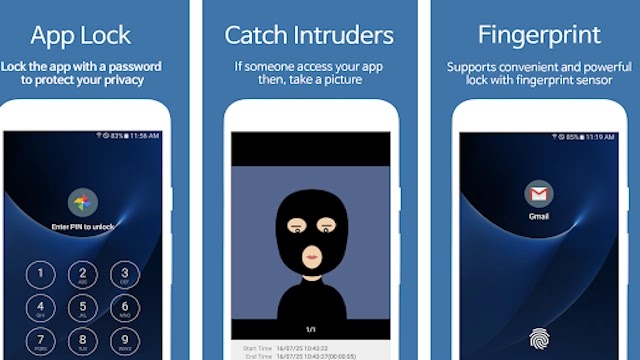 You may lock and secure apps with this app by using a password, pattern, or fingerprint protection. AppLock: Fingerprints may be used to lock any popular app, such as Facebook, WhatsApp, Gallery Apps, and so on. Another complex app lock is this one. To deceive the intruder, it conceals the actual app lock behind a false lock problem message.
It takes images and sends them to you instantly. This is particularly useful if you have left your phone at work. You may use this app lock to lock your applications using the notification bar if you wish to lock them quickly. Another useful feature of Applock—Fingerprint is that it takes an image of every intruder who attempts to open your vault with the wrong password.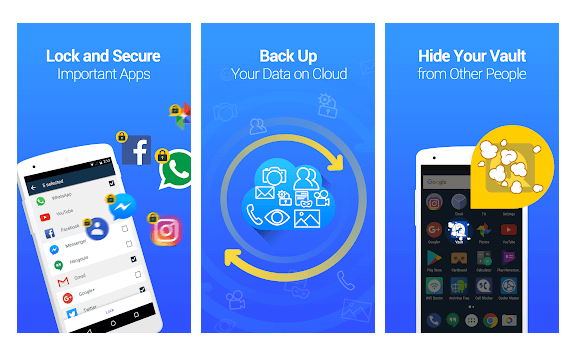 On the other hand, Perfect AppLock, on the other hand, is a little different from the others mentioned in this post. It has a few extra capabilities in addition to securing your applications. This app lock comes with a plethora of capabilities. It gives you access to a local vault where you can keep your photographs and movies in secrecy. When a user fills in a password incorrectly, the system takes a photo to record the attacker attempting to access your data. For example, each app has a rotation lock that prohibits unwanted screen rotation. You may also lock WiFi, 3G data, Bluetooth, and other features.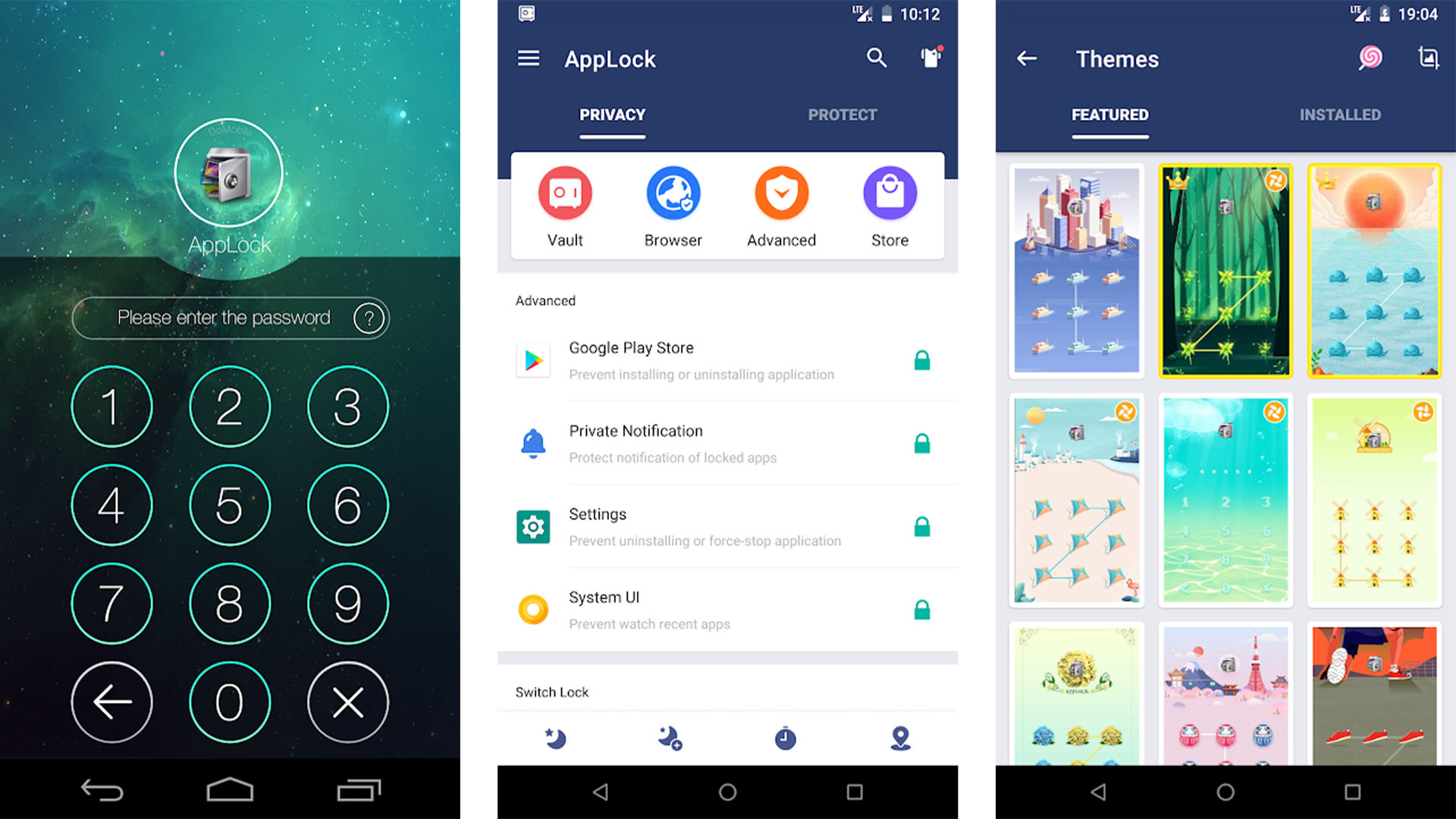 AppLock can be the best choice for you if you're looking for the best AppLock alternatives to lock applications, images, videos, and other data. Using AppLock, you can quickly restrict social applications, system programs, and Android Pay apps.
Low power and memory utilization are two aspects we enjoy because they don't slow down your smartphone. Many app locker applications on the Play Store take up all of your device's resources and are difficult to use due to the constant barrage of advertisements; this is not the case with the AppLock app locker. It also features an intruder selfie function, which snaps images of attackers who try to hack into your phone using the incorrect password. For concealment reasons, the app even allows you to modify its own icon.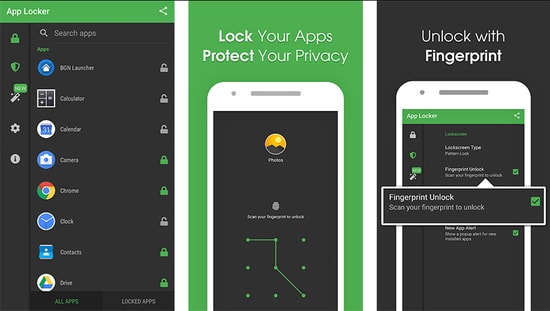 AppLocker by BGNMobi is a good alternative to App Lock for protecting your privacy. What's more, guess what? AppLocker was one of the first Android app lockers that allowed fingerprint authentication. Another complex app lock is this one. To deceive the intruder, it conceals the actual app lock behind a false lock problem message. It takes images and sends them to you instantly. This is particularly useful if you have left your phone at work. You can quickly disable social networking applications, chat apps, system programs, and other apps using this app. Furthermore, the app is rather light and does not cause your smartphone to slow down.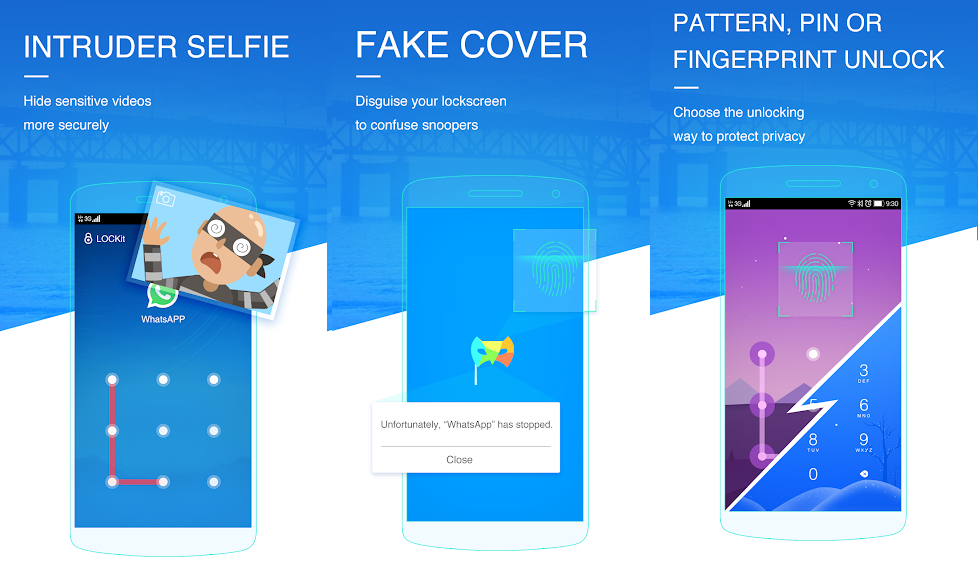 For Android smartphones, LOCKit is an app lock and privacy guard app. You may use LOCKit to keep your personal data secrets, such as WhatsApp conversations, phone records, private images and videos, and more. App lock, image & video vault, intruder selfies, false cover, and other privacy-protecting features are included in the app.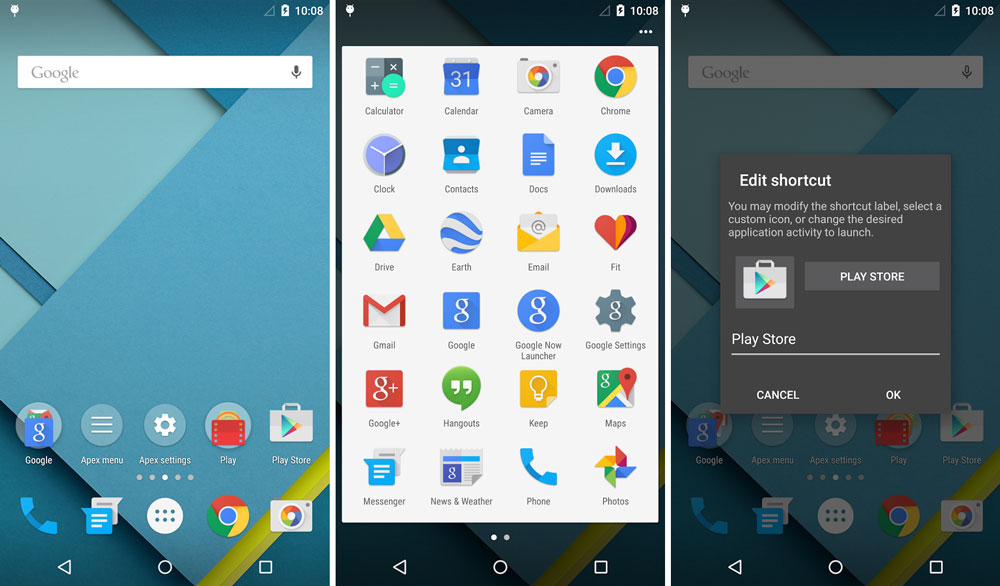 Apex Launcher, on the other hand, is a full-fledged launcher app for Android that can be found on the Play Store. The app lock function in the launcher app locks your apps and conceals them from the app drawer. It has a lot of customization choices because it's a full-fledged launcher app. Overall, this is one of the best Android AppLock alternatives.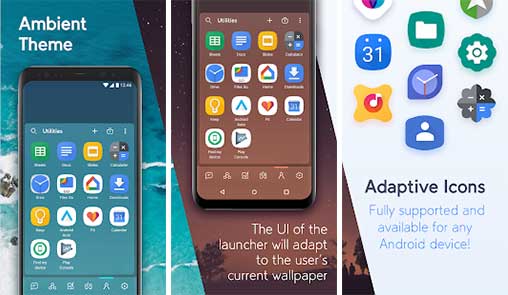 It's a great Android home screen replacement app that you can find on the Play Store. It's a launcher app that classifies your apps into categories for you. You can even hide or lock applications with a PIN using Smart Launcher 5. It is small and uses a small number of system resources, making it speedier and more dependable. On the third wrong password try, it snaps an invader selfie, just like any other app locker. One feature I like about this app lock is that you can start and stop the app lock on your Android device using SMS, which is fantastic for concealment. When a locked app is launched, it also displays bogus error warnings.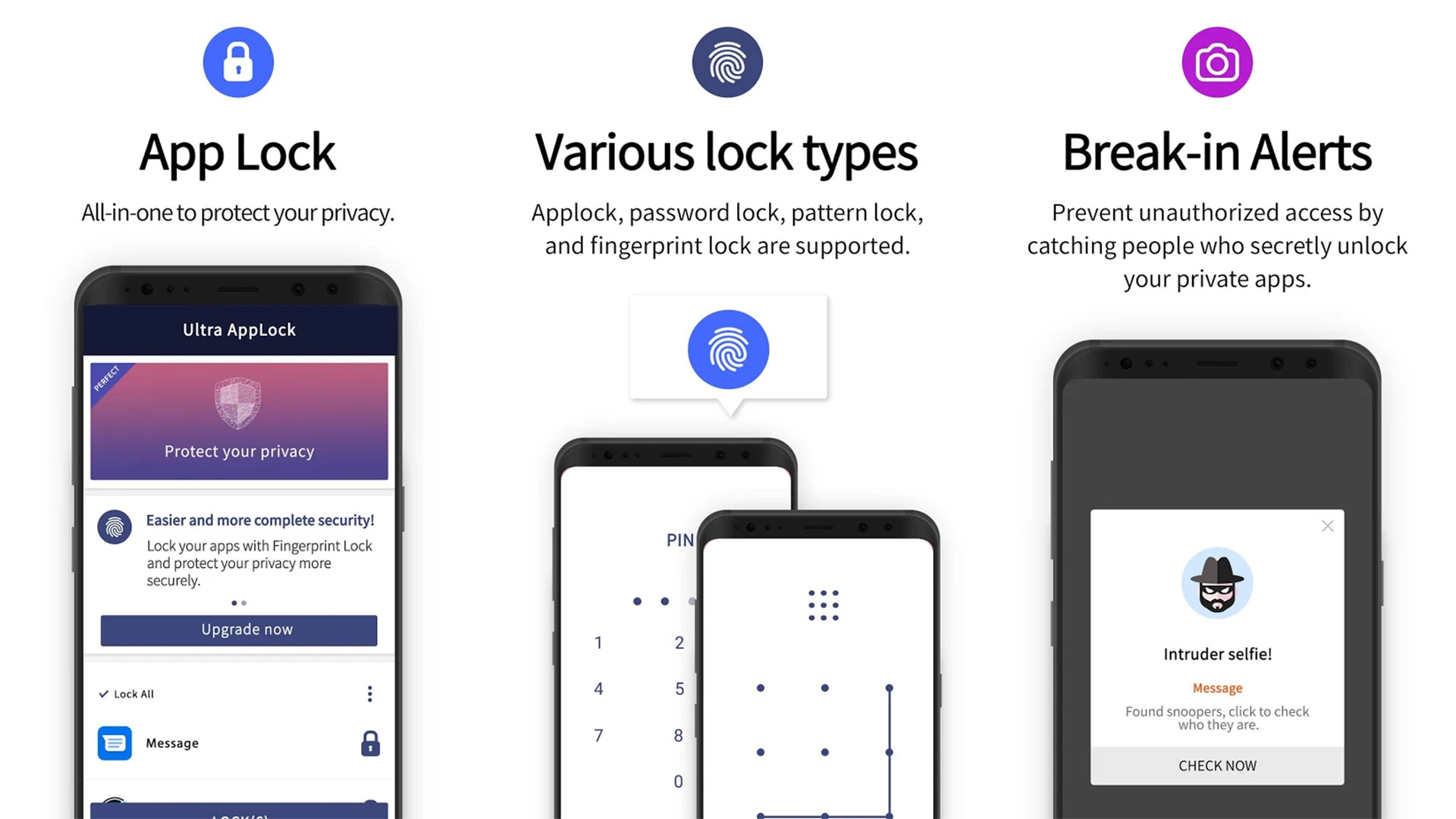 It's a good app locker with enough functionality to meet your privacy requirements. Furthermore, the super AppLock is quite easy to use. Open Ultra AppLock and choose the applications you wish to lock. Once you've chosen your applications, you'll need to protect them with a password, pattern, or fingerprint lock. Aside from the app locker, it also has a battery saver, break-in notifications, and storage cleaning.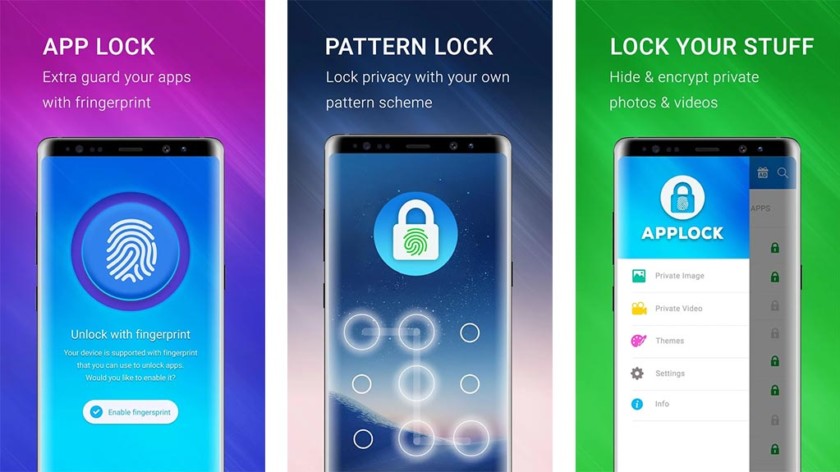 If you're looking for an ad-free app locker for your Android device, Lock App is a great option. The app is free to download and install, and it only takes up to 2MB of storage space. You may use the Lock App to lock social applications, system apps, and other apps. This is a simple app locker that does not have a photo vault, but it does allow the locking of all social network applications. App Lock by IVY Mobile also locks your system apps, preventing you from messing with your system settings. It's simple to see that you're using a lock app if you have a lock screen app on your home screen.
To circumvent this, replace the app icon with a calculator, alarm clock, calendar, or notepad icon. This throws the invader off and safeguards your information. With this app, PIN, pattern, password, and fingerprint lock are all options for encrypting apps with this app. Overall, this is a fantastic best AppLock alternatives for Android.
Final Words:

With these best AppLock alternatives, you can password secure your key apps. I hope you find this material useful. Please pass it on to your friends as well. Please let us know if you know of any more similar applications in the comments section below.