Do you use plugins for WordPress? Congratulations! If what they say is true, bloggers love plugins. I am also a blogger, and I like using plugins. I use WordPress plugins because they are very flexible, work well, and are reliable. But its market is already full…! WordPress is used by 43.2% of all websites on the internet, and for the past 12 years, it has been the fastest-growing content management system. WordPress plugins add important features to your blog or website, like contact forms and widgets that can be customized to improve SEO and boost site performance. How well these plugins work is checked from time to time. I use, on average, 13 WordPress plugins for blogging. Here, I've listed the ten WordPress plugins for bloggers that are the best (and most helpful) best.
Top WordPress Plugins For Bloggers
Most of the time, these shown plugins will have low to high benefits and help you reach your goal of effective blogging. Most of the mentioned plugins for bloggers have been around for a long time, and you may have heard of some of them already.
1. Jetpack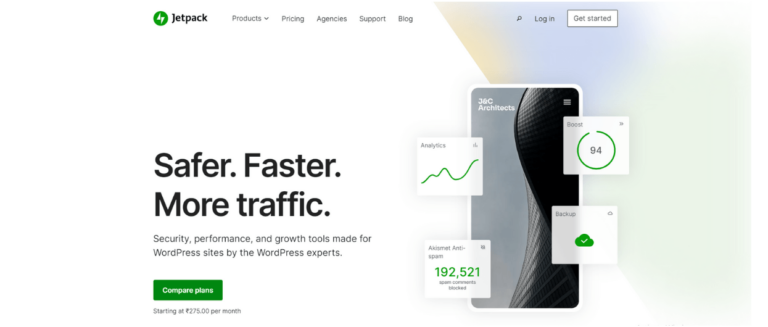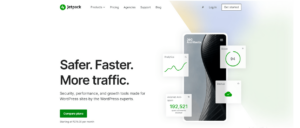 It's the best WordPress plugin. Its features include protection against spam and malware, backups, and activity logs. In addition, the plugin is a host with security, performance, and growth tools that are all meant to protect your investment, make it easy to grow your audience, and give you more freedom in your blog design.
Features: 
It has a lot of tools for making changes.

Smart spam filtering for top-notch security.

Manage various websites from a single dashboard.
2. YoastSEO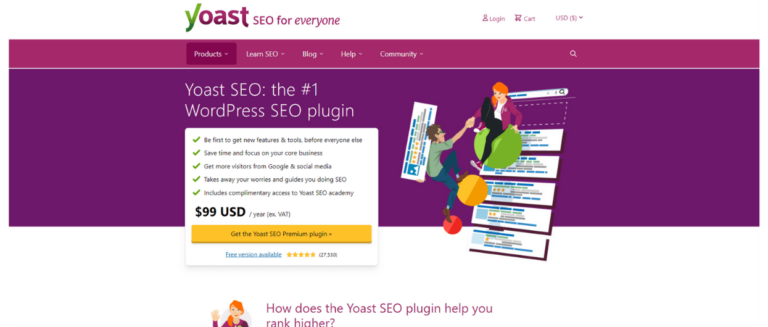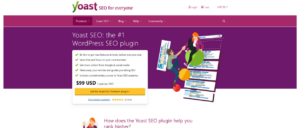 Blogs don't mean anything if they don't show up on the top keyword search result pages. Therefore, search Engine Optimization (SEO) optimization is incredibly important. YoastSEO for WordPress is one of the bloggers' most popular and interesting plugins. It can help you determine how well your posts follow good SEO practices. This is great, and I've been using it since 2019. It gives a score from 0 to 100 for SEO. It also looks at your content's tone, grammar, and writing style.
Features: 
To look for keywords, you can use Content Insight.

Check for readability with Flesch ReadingEase.

Using keyword optimization for synonyms.

Control over breadcrumbs in every way.
3. MonsterInsights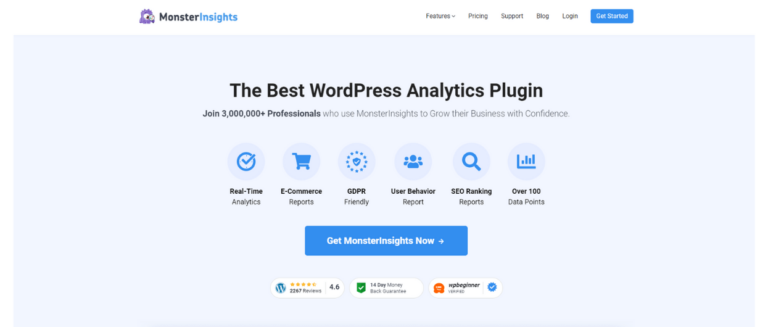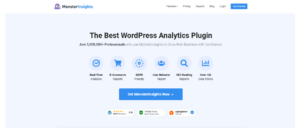 I also used MonsterInsight, a simple WordPress plugin that looks like Google Analytics. The plugin works like a Google Analytics dashboard for WordPress, which might make it easier to keep track of website stats. The greatest part about this plugin is that it connects your website to Google Analytics without you having to touch a single line of code. It gives you the necessary metrics, real-time reports, and add-ons like Forms that let you track submissions.
Features: 
Give clear ways to keep track.

Use up-to-date reports.

GDPR compliance.

Easy to connect to WooCommerce.
4. WP Rocket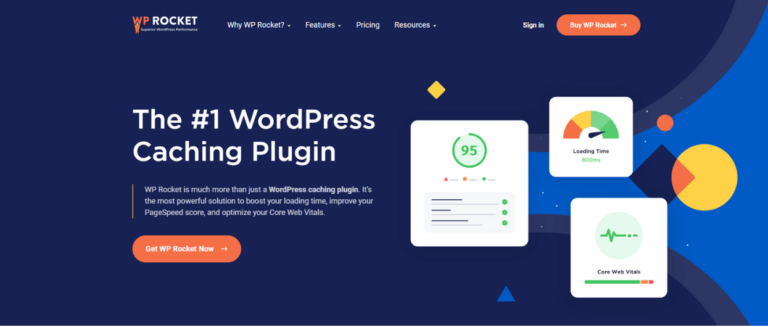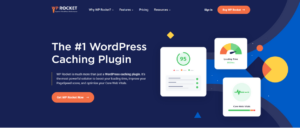 There are many websites, each with its agenda and business goals. Some might load faster, while others might take longer. But the slow time at which your page loads could hurt your traffic. I use WP Rocket, the number one caching plugin for WordPress. It speeds up your site's loading time, improves your PageSpeed score, and ensures your Core Web Vitals are in good shape. In addition, it uses some cutting-edge technologies to boost website performance. This is done by delaying the execution of JavaScript, getting rid of CSS that isn't used, "minifying" the CSS, and using LazyLoad.
Features: 
Speed up your page's performance.

Compatible with WooCommerce.

GZIP compression, caching pages, and caching browsers.
5. weForms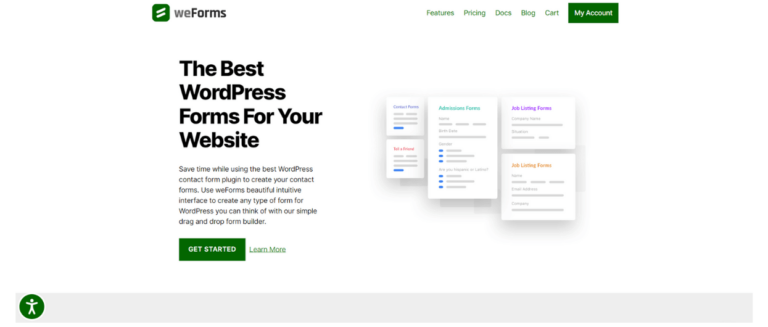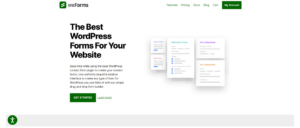 weForms can make contact forms that are easy to use and look real for any website. It's something I've used for two years. Simple to use, easy to understand, and quick. The plugin has several templates, ideas for making custom contact forms, and easy-to-use features. It works by letting you drag and drop things. You can also look at a live preview to better understand how to draw.
Features: 
Templates that have been set up and can be changed.

Form submission email alert.

Integration with Slack and the ability to change fields.
6. Pretty Links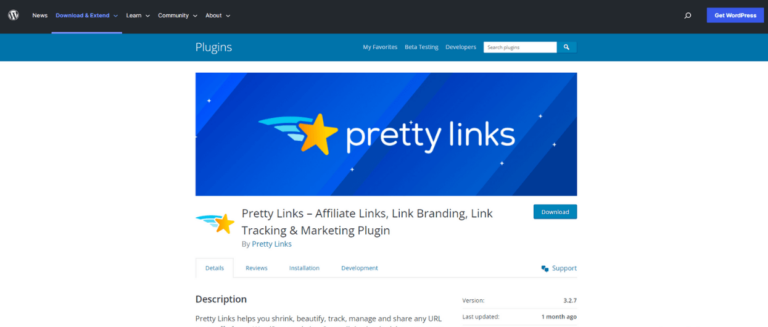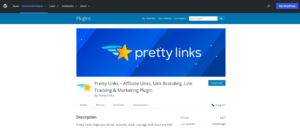 A good option for affiliate bloggers. If you wish to make money from your blog, this easy-to-use link management plugin can help. It can help you shorten links and track each hit on your URL and give you a full report of where the link click came from, the browser, and the operating system. It works manageably as a plugin for me, and I found it easier to use than URL shortening services like bit.ly and tinyurl.com.
Features: 
Shrink URLs, manage them, and share them.

It can be changed to customize your needs.

Make links with nofollow and noindex.
7. OptinMonster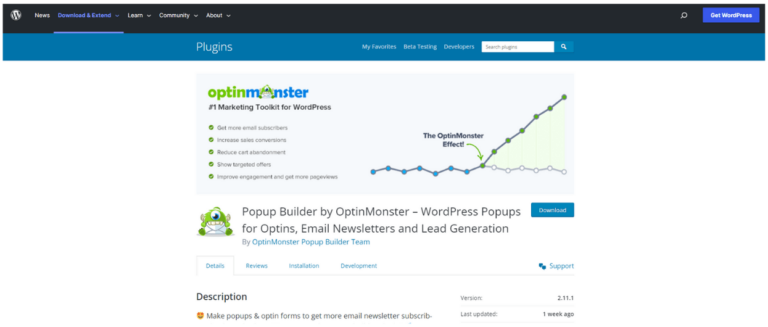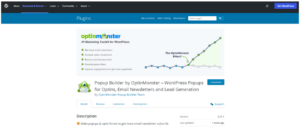 It is the popup builder I use to make business-focused and personalized popups for my websites and blogs. OptinMonster is a useful plugin because it helps you get more leads. It lets plugin owners design and build effective opt-in forms with a simple drag-and-drop builder and the ability to make changes to the form. It works for everyone, but it works best for those who have an online store.
Features: 
Several kinds of forms.

Page level targeting.

Data analysis and new ideas.

Traffic rerouting in advance.
8. Smash Balloon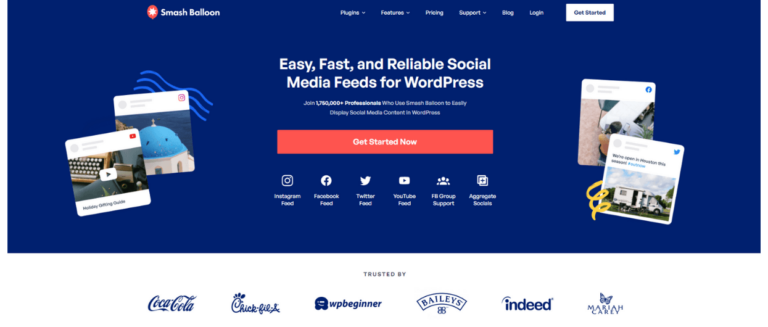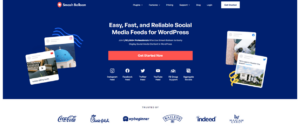 I used this plugin a lot, and I like how it looks. Smash Balloon is among the best WordPress plugins that allow bloggers to add social feeds to their blogs. For example, with this plugin, you could add a feed from Instagram, Twitter, YouTube, Facebook, or another social aggregator.
Features: 
Customize your social feed.

Customize how the new social feed looks.

Back up and send out warnings.

Make it easy to comply with GDPR.
9. Akismet Anti-Spam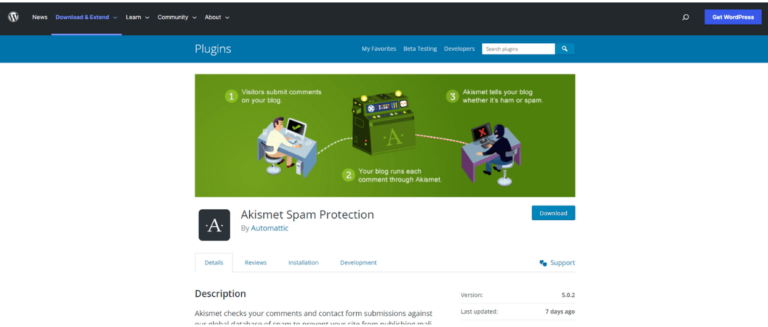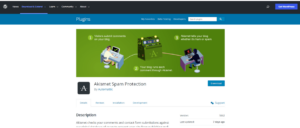 This blog's plugin is for WordPress. Millions of websites use A-kis-met. The main goal of this plugin is to stop hundreds of millions of spam comments from getting through. So, that's it! If you want to eliminate spam comments on your blog, you can use this plugin, which is very reliable and works with any website. But it's going up against Jetpack.
Features: 
Moderators can see how many spam comments there are.

Get rid of features that block the worst spam.

A fast performance that saves a lot of time.
10. Smush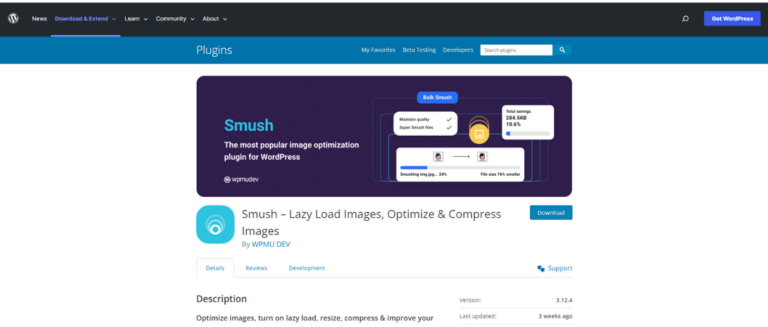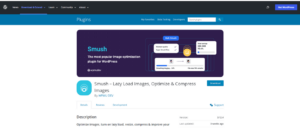 For optimizing images, I use Smush, which is a highly-rated WordPress plugin for bloggers and something I also use. It shrinks the size of images without hurting their quality. This important plugin will make your site load very quickly. When putting together long blogs with more than 2500 words, a lot of high-resolution text and graphics take up a lot of space. With Smush, you can optimize many images with just one click. It is a good plugin for WordPress bloggers.
Features: 
Bulk image compression.

Set the images' height and width to a certain value.

Keep the quality when you compress the images.
FAQs:
Which Plugins Do You Need For A Blog?
Some great plugin options for blogging are SEO plugins like YoastSEO, contact form plugins like weForms, and security plugins like Jetpack and Akismet.
What Are The Benefits Of Plugins For Bloggers?
When bloggers use free WordPress plugins, they can get many different benefits. For example, you can save time, and money, improve website performance, and keep up with the latest benefits.
Which WordPress Plugins Are Best For Blogs?
Use YoastSEO, WPRocket, MonsterInsight, Smash Balloon, and OptinMonster. These are the most used and best plugins to carry.
How To Select A Plugin For My WordPress Site?
The best way to choose plugins for your WordPress site is to think about the situation and what you need. Then, make a list of the different categories where you need plugins. YoastSEO is a good example of a tool for SEO.
Final Thoughts:
Well, these are some of the best and most useful WordPress plugins that bloggers can use. Each goal is meant to make the overall results more productive. Most things on this list are free to use, which is the best thing about it. Also, some of them are improved and made to work better. All of that is in this blog. I'm glad you read it.