Android is without a doubt the best mobile operating system available. Other smartphone operating systems lack the capabilities and customization choices that Android does. The advantage of Android is that it includes Spy camera apps for a variety of functions.
Apps for home and family security are also accessible. Spy camera apps are what they're called, and they can be utilized for a variety of reasons. You can use Spy camera software to safeguard the safety of your children, monitor service providers, or deter burglars, for example.
There are a plethora of apps available that may offer your Android or iOS device access to a variety of natural functions, and in this post, we'll explore the top spy camera apps for Android and iOS. So, in this post, we'll show you some of the best most affordable Android spy and security apps.
There are a variety of free and useful technologies available, ranging from short background video recorders to home surveillance apps. Take a peek at the list to learn more about each app. You can use these spy camera apps on your Android phone to secretly record photographs and movies. As a result, in this article, we'll go through some of the best spy camera apps for Android.
7 Best Spy Camera Apps for Android
Important: Using spy camera apps carries a certain amount of risk. Use these apps only if surveillance apps are permitted in your area. Also, don't use these apps for anything unlawful.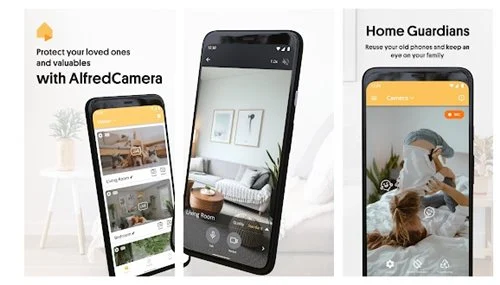 AlfredCamera Home Security is one of the most popular security and spy camera apps for Android devices. The program will work with two devices: one will be used to capture the area you want to monitor, and the other will be used to monitor it. The other will be utilized to watch the video feed that has been taken.
The app's best features include a smart intruder alert that notifies you as soon as it detects activity, a low-light filter that allows the camera to work even in low-light conditions, a 24/7 live stream that you can access from anywhere, a walkie-talkie that allows you to communicate with your pet or deter thieves, and many others. The great thing about AlfredCamera Home Security is that it comes with a plethora of useful functions. You can, for example, record bits that you believe are important and utilize the walkie-talkie feature to communicate between two devices, among other things.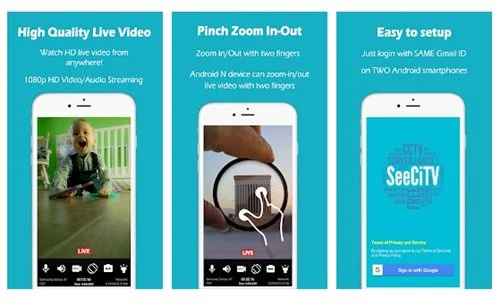 Another great software on the list is SeeCiTV, which converts your Android phone into a home security camera. This app is very similar to AlfredCamera Home Security, which was previously mentioned. To utilize this software, you'll need at least two Android devices. The first device will collect the video, while the second will display the captured camera feed. It also includes capabilities such as remote flash, live video recording, motion detection, and more.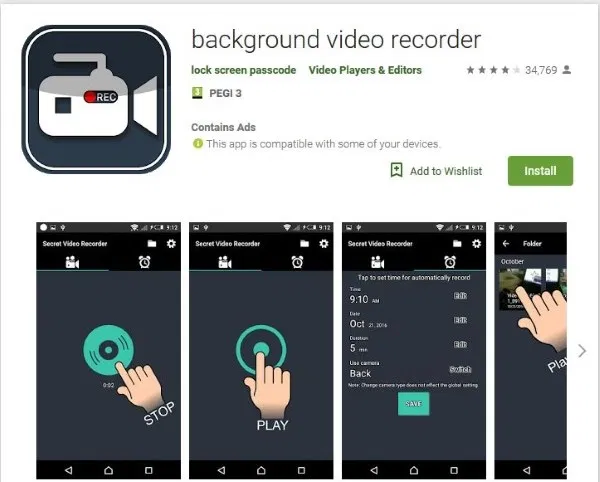 The background video recorder differs from the other options in the article. It's a smartphone program that records footage invisibly. It disables the camera sounds when capturing videos so that others are unaware that you are recording. Users can also use the background video recorder to arrange a recording for a later date. This software allows you to record videos from both the front and rear cameras, cut videos after they've been recorded, and more.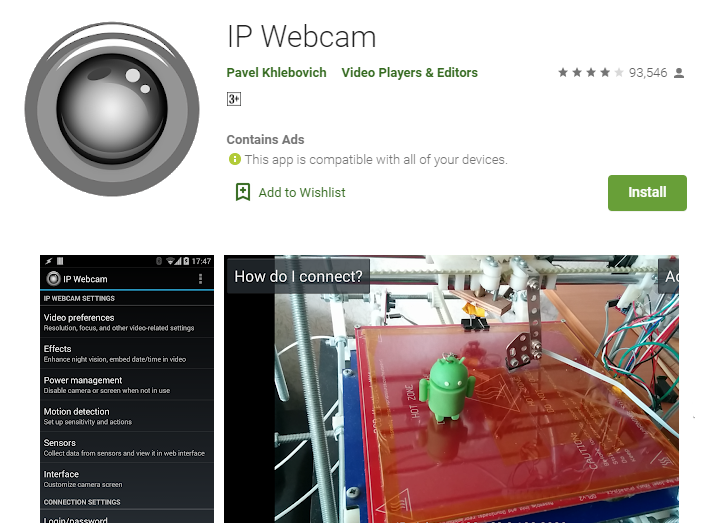 IP Webcam is an Android application that transforms your phone into a network camera. The good news is that recording and viewing the camera stream does not require two separate devices. With a VLC Media Player or a web browser, you may access your camera feeds on any platform. It can be utilized for spying despite having minimal security camera features.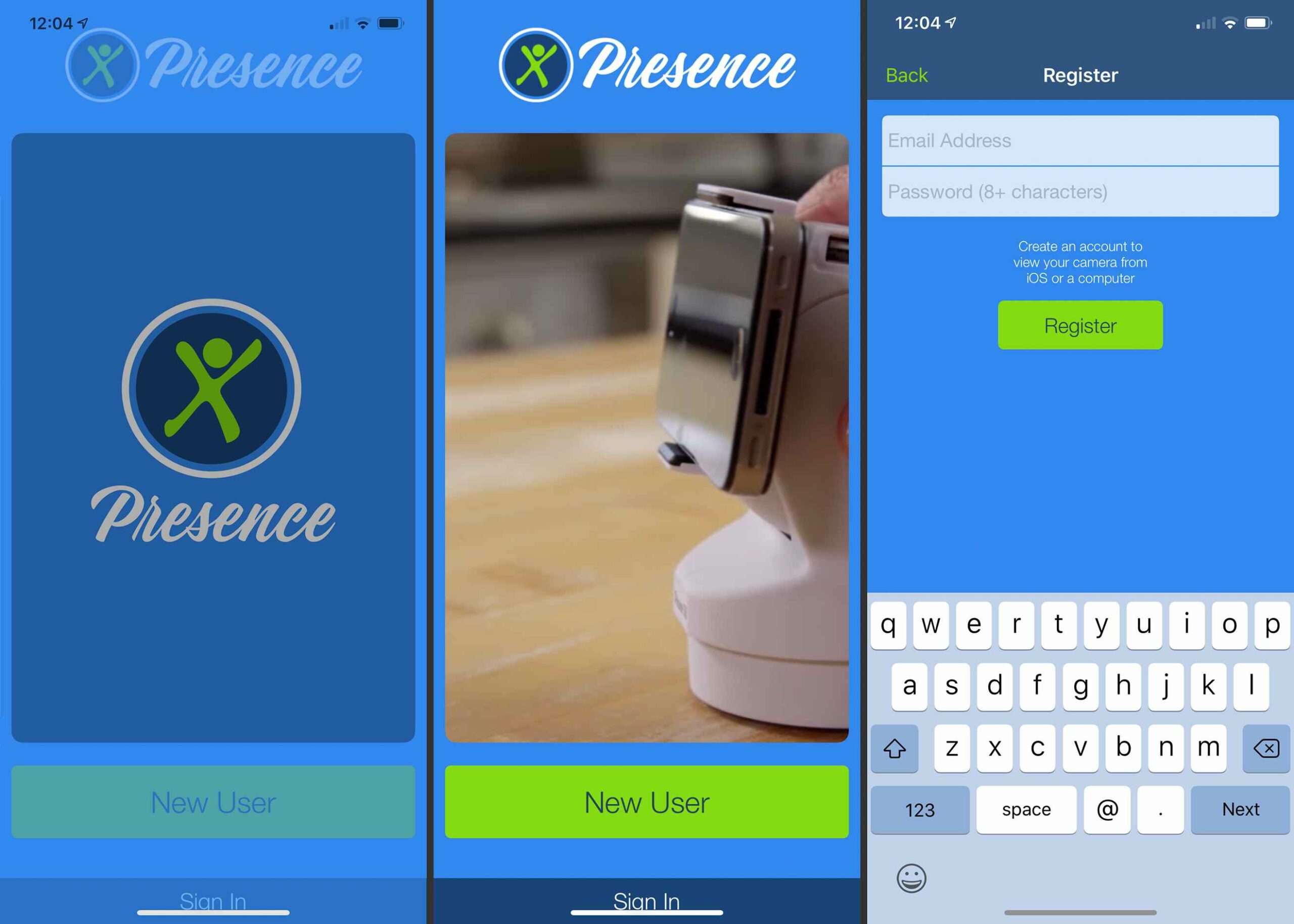 Another excellent spy camera app for Android phones is Presence. To utilize this software, you'll need to install it on two different smartphones. The first will be used to record the videos, while the second will be used to watch them. There are a lot of useful features in the app that you'll enjoy. You may remotely switch between front and back cameras, as well as turn on/off the flash, get free cloud video storage for video recordings, get disturbance alerts via in-app notifications or email, and a lot more.
With live audio/video streaming and on-demand video recording, you can keep an eye on your kids, infant, pet, and other items. The only flaw of Presence is that it has problems. Many users have complained about technical issues with the app while using it on their cellphones.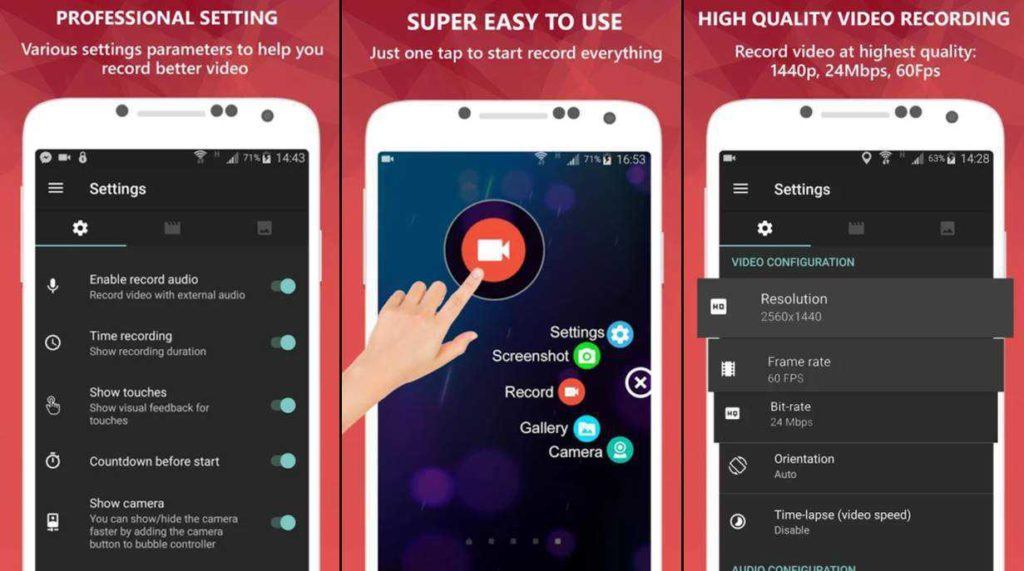 The Easy Video Recorder is a useful background video recorder that allows you to capture videos with only one click (and without having to go to the camera app). Even if your screen is turned off, you can record video indefinitely, and all of your recordings will be stored on Google Drive or Dropbox. You may start/stop video capture in a variety of methods, including using the volume up/down button, shaking the phone, and even automatically when the app recognizes a human face. The program offers a user-friendly design and supports a variety of languages and video formats.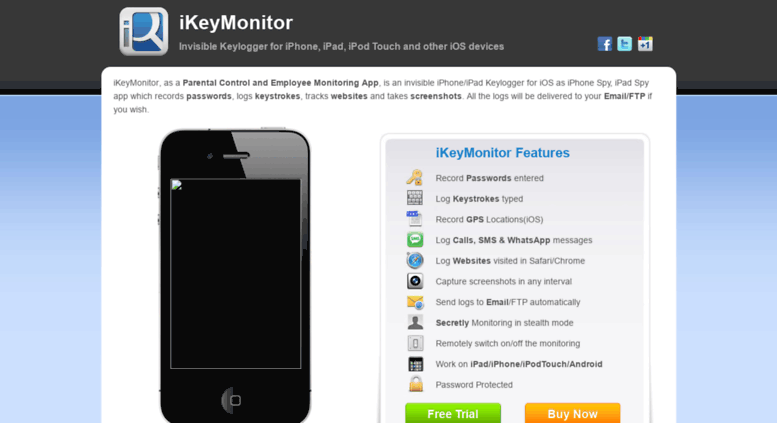 If you want to keep an eye on your kids and their actions, iKeyMonitor is the perfect spy tool. You may be certain that you will be able to track a target device's mobile actions thanks to its top-of-the-line surveillance features. The program allows you to remotely operate your children's devices and take images of their current location. App blocking, call recording and logs, SMS tracking, browsing history, screen time monitoring, and GPS tracking are among the other options available.
Furthermore, data from the target device is sent in real-time to the controller device. That implies you'll be ready to act quickly if the situation arises. The app, on the other hand, requires you to purchase a license and set it up. For Android, iOS, Windows, and macOS, there are free and premium versions of iKeyMonitor. The free version is enough for basic security requirements. The paid package, which costs $29.16 per month, includes complete functionality.
Conclusion
The spy camera apps we've listed can take pictures or record videos. I hope you found this material useful! Please pass it on to your friends as well. If you have any questions, please leave them in the comments section below. It is critical for users of these spy camera apps to ensure that they are not breaking any privacy laws while using them.
As a result, review the applicable regulations and make sure you don't do anything that may result in negative consequences. Also, don't forget to leave your thoughts or ask a question in the comments box below.