Northeastern University study shows that top language learning apps for free online give you more freedom, better critical thought, better conversation, and a bigger picture of the world. By the way, these specific characteristics are needed for effective language learning! When it comes to getting good at the four main language skills (listening, speaking, reading, and writing), kids do best with practice and help that is engaging, fun, and regular.
This article will rank the best free language learning apps for kids based on how well they work, how easy they are to use, and how much they cost. The age limits and parenting settings for each app will be examined in detail in this article so that your child can have a safe and useful learning experience.
10 Best language-learning apps for kids
1. Learn English for Kids (

First Words)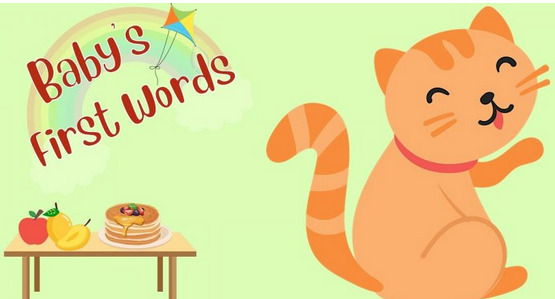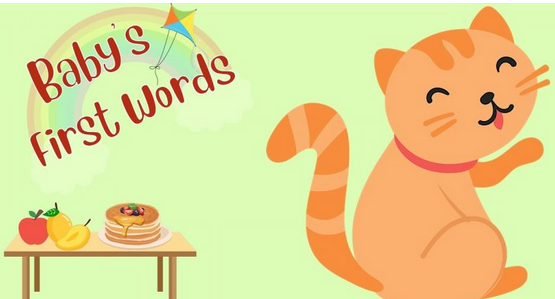 With a small vocabulary, kids pick up many words from their environment. This app helps people improve their vocabulary with games, music, animation, and flashcards. Choosing a category, like "animals," "cars," etc., is how you start. Doing this lets you see the picture in the given category and hear how to say it. The majority of these things are present in the settings where children spend the majority of their time, making it easy for them to connect with and learn about them. The main problem is that spot adverts are at the bottom of the screen, but these can be released for a one-time fee of $0.99.
Download Learn English for Kids (Android)
2. Lingokids Playlearning App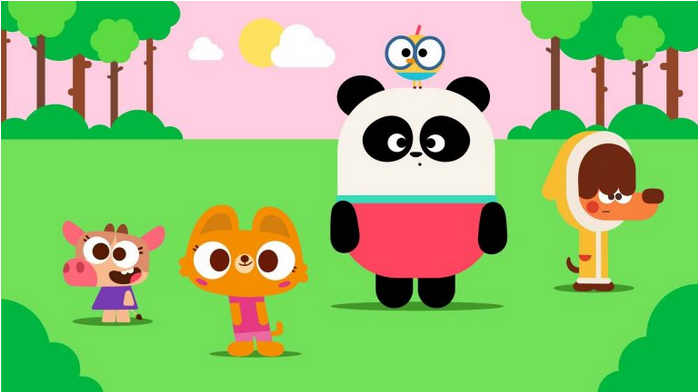 Things from Oxford University Press are used in this app. To get a personalized English lesson for your child, you must first sign up and select the best language learning programs for them if he can look up easy phrases, secret words, or how to talk quickly, for example. That's all of the lessons in this type of lesson. You can find workouts for letters, numbers, colors, shapes, and other basic ideas. You can also make suggestions for practice to keep learning going. It costs $15 a month after the seven-day trial.
Download Lingokids Playlearning App (iOS | Android)
3. Unuhi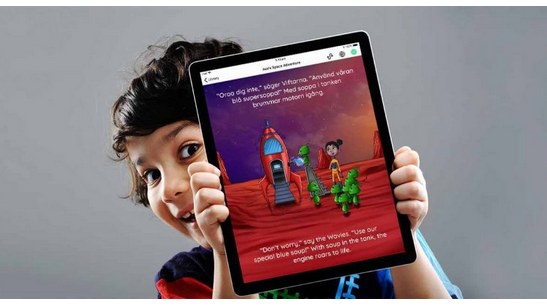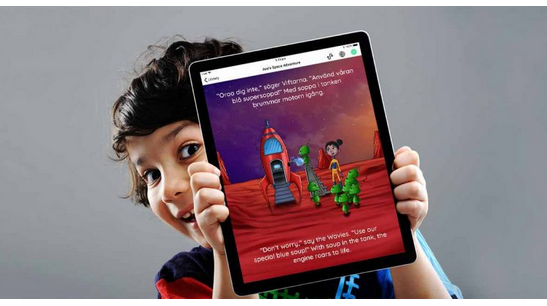 The University of Oxford developed the app Unhi, which uses flashcards and stories to teach children two languages simultaneously. You must select two languages, which you can change at any time, and also select stories to download for offline watching. The app doesn't require signing up, but you must buy most stories and flashcards to read them all. If your kids would rather listen to stories, a story mode reads words in both languages.
Download Unuhi: Bilingual Books for Children (iOS | Android)
4. Bonus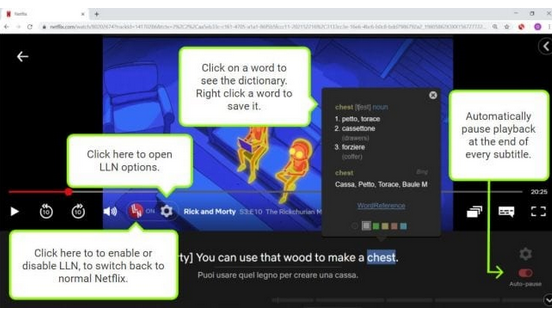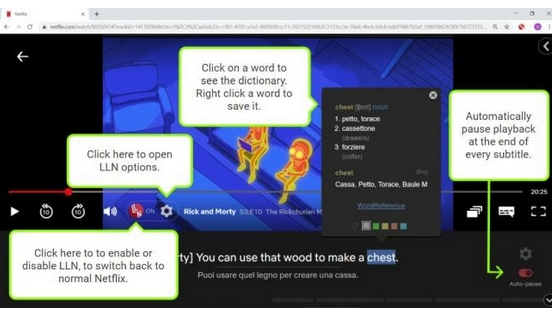 Netflix Language Learning is an add-on for Chrome. After you put it on your browser and log in, it will offer TV shows and movies that work with Netflix's language learning features. Finally, you can click to look up a word in the dictionary or save it. You can also change the type of subtitles you see and pause them. They offer a fun and free way to learn a language if you already use Netflix for language learning.
Download Learn English for Kids  (Android)
5. Montessori Preschool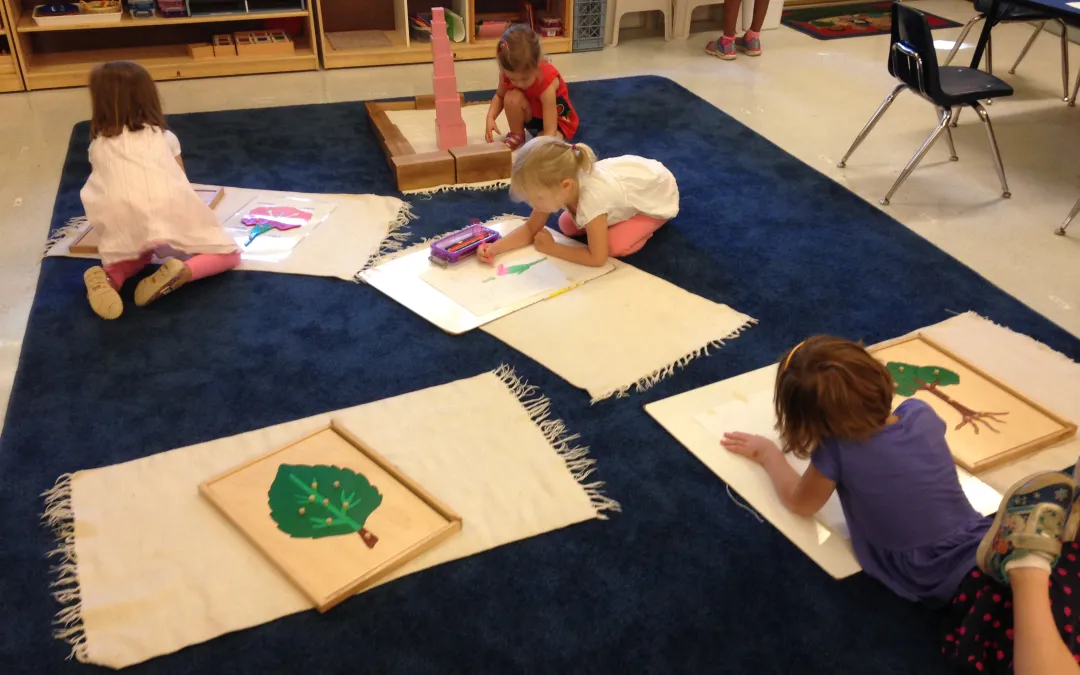 If you're looking for an app that does more than teach letters, you should try this one with your kid. It's a fun app for learning that Montessori teachers like. The best thing about the app is that it has a full program. You can pick from math, English, drawing, and even lessons on important things like how to read the calendar, tell time, and so on. Many of these lessons are free, but some require a paid membership. It's not worth the $4.5 a month if you only use it for fun, but your kid will learn a lot.
Download Montessori Preschool (iOS | Android)
6. Khan Academy Kids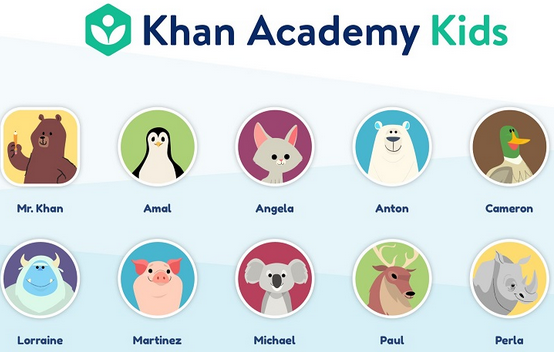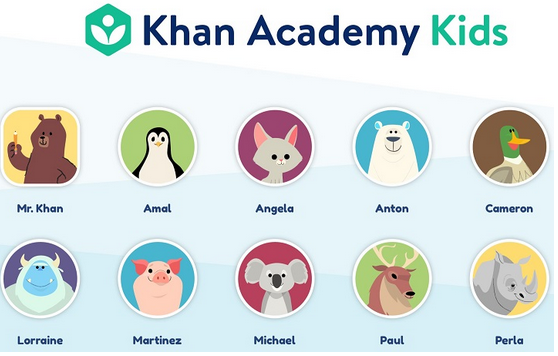 Khan Academy Kids is an intense learning tool made with help from the Stanford Graduate School of Education. It has won many Parents' Choice awards. You must first sign up to use the app and see how the child grows. The language arts are taught through interactive video games that teach alphabets, words, and sounds. Besides that, there are lessons on writing letters using live tracing, like writing on paper. The drawing board can be fun for your child to kill time if they're bored. The best thing about it is that it is picture-based, free of adverts, and does not require a membership.
Download Khan Academy Kids (iOS | Android)
7. Learn English for kids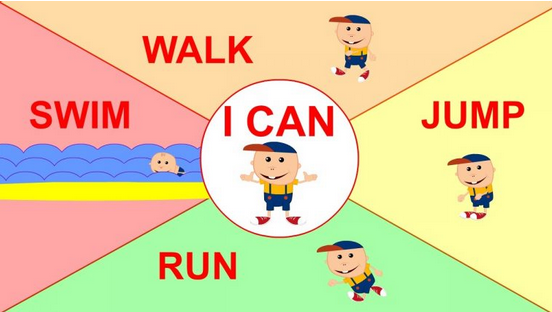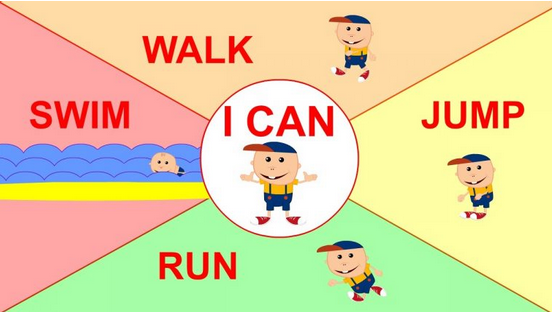 Kids will enjoy tests and quizzes as much as adults in the app. This app has more than a dozen tests and games. It starts with a short test to see what the rest of the lessons are about. There are many types of video games, such as fill-in-the-line games, guess the word through cartoon movie games, and more. English and Hindi are the only languages that this app can read.
Weekly updates and tasks for your child will also be sent via the WhatsApp app. Signing up needs an Indian phone number, which is a big problem. This app is great if you have one.
Download Learn English for kids for (Android)
8. Bolo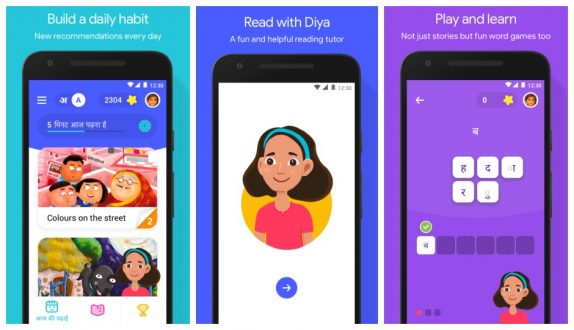 The Google app Bolo works with your words. One of the tools it uses is a teaching bot called "Diya," which acts like a real-life teacher. By reading the line out loud, you can see what it will look like in real-time. The kid is having a great time and is learning the baby's language on time. The app mostly works with Indian languages, like Hindi, Tamil, and others, but you can also choose only to use English. The site has many fun interactive features, like stories, word jumble games, speed reading, and more. This app isn't for people who are just learning their letters. Your kid, on the other hand, knows what words mean.
Download Bolo: Learn to read with Google (Android)
9. Droplets and Drops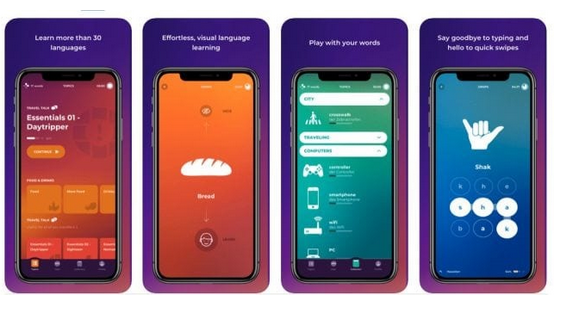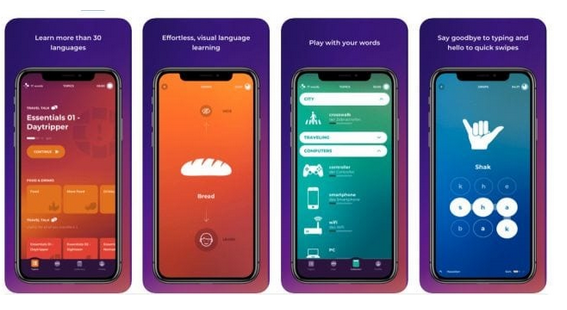 If you're a teacher, you love Kahoot! Droplets is a specialized service from Drops. For adults, Drops is one of the best apps for learning languages, and Droplets is just for kids. Both apps focus on lessons or games that last five minutes or less, so you can make progress every day in minutes. A lot of attention is also paid to visual Reddit language learning. There are separate classes for more than 37 languages in the same app.
Droplets were designed for children between the ages of 8 and 17, whereas Drops are suitable for children in the same age range. You can play for five minutes every ten hours with the free plans. Premium membership starts at $5 a month (paid yearly), and they get rid of ads, let you play as much as you want, and other perks. There are discounts for school cards. It works with iOS, Android, and the web.
Download Droplets and Drops (Android)
10. Peg and Pog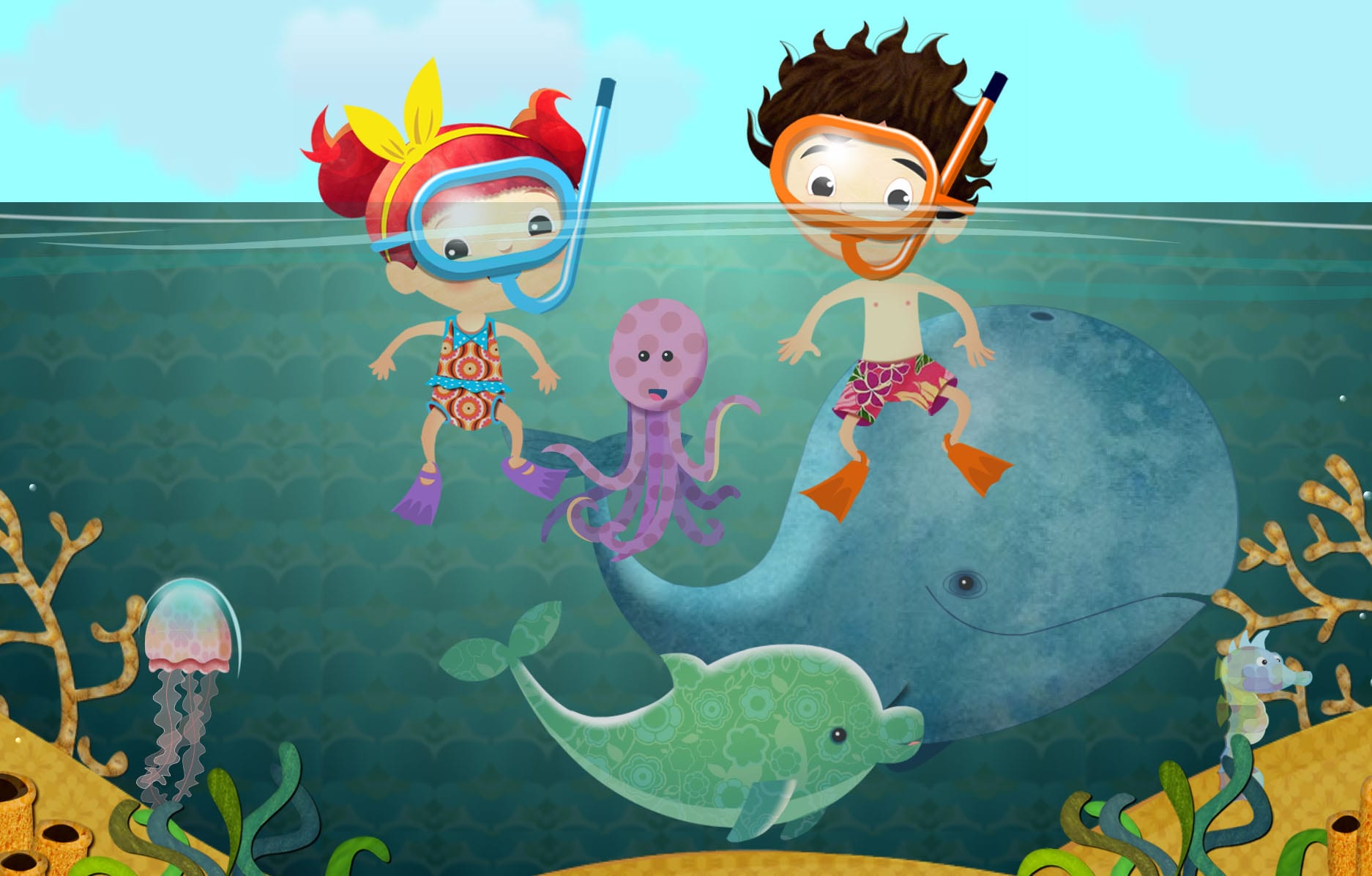 Peg, Pog, and their cute cat Cosmo are learning new languages while they travel the world. From their bedroom to the grocery store to trips underground and into space, they visit many places and learn new vocabulary as they do. As kids interact with the scenes and figures, tap to discover sounds, words, and animation. It's nice that these language learning apps come with freebies like coloring pages and tasks to help you learn.
Children 3 to 5 years old can use it. With French, Spanish, Portuguese, and Mandarin versions, the Peg and Porg app costs $3.99. Each computer language learning site has its app, which costs $2.99. You can get apps for Kindle, iOS, and Android.
Download Peg and Pog (iOS, Android)
Final thoughts:
Top educational groups are still advising children to learn a second language to achieve in a society that is becoming more international in 2022. Young brains are especially adept at quickly and successfully picking up new languages. Young brains are considered especially adept at quickly and successfully picking up new languages. Studies have shown that learning a language makes the brain more flexible.
Preply is the first of the best free language learning apps for kids to offer live, one-on-one training to help young language learners stay on track with their best language learning software goals and make steady progress. Are you still trying to figure it out? Get the Preply app and start looking for teachers for your kid in your chosen language!