2012 Skype was one of the first apps to offer VoIP calls. For many years, it was the best app for VoIP talks. Even though Microsoft bought Skype and added it to the Microsoft 365 package, the service is not the same anymore. It still works, and the free plan is good, but the signup process has become more difficult. And because the company is putting more effort into Microsoft Teams, Skype doesn't get as much attention as it should. You are also unhappy with Skype and want to find alternatives. You have come to the right place. In this article, we'll talk about the best Skype alternatives for VoIP, video calls, and videoconferencing in 2023.
Best Skype Alternatives You Should Use (Free and Paid)
Because Skype is meant for personal and business use, we split the article into two sections to cover both. This list has some apps that are best for personal use and will help you stay in touch with family and friends. At the same time, others allow you to hold video calls and meetings and are meant for business use.
The apps in the personal section can be used to interact with your team if you are working with a small team. There isn't a strict rule. The sections are there to help you make a smart choice. Now that that's out of the way let's get to our list.
Best Skype Alternatives for Professional Use in 2023
Let's set the right standards before we begin our list. All of the apps discussed in this section are intended for professional use. It would help if you didn't try to use them for personal chat because we'll talk about apps in the next section. A bit more difficult to set up, these apps are less popular than user apps. Your buddies will have to create from scratch, and you will probably have to teach them everything in the end, so it's not worth the trouble.
On the other hand, the apps in this section are excellent for professional use. They not only let you have hundreds of people on a single call, but they also let you do things like share screens, record talks and store them in the cloud, get call transcripts, set up meetings, and more. The conclusion is that the apps discussed in this section are intended for professional use, so they make more sense when used in that way.
1. Microsoft Teams
It makes sense to check out Microsoft's Teams app before considering other alternatives because it is being pushed as a replacement for Skype. It also makes sense if your company works with Microsoft Office apps, as the integration is much more polished here. You can collaborate in real-time, view Office 365 documents, make video calls, create online chats, and more with Microsoft Teams. This also comes with 1TB of OneDrive space to store and share things.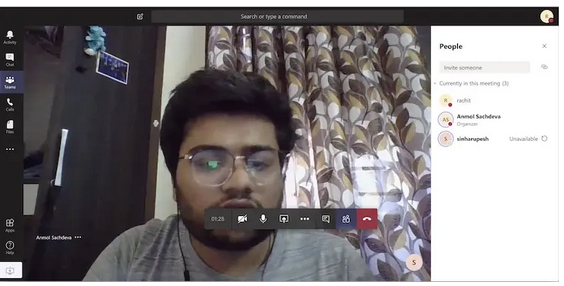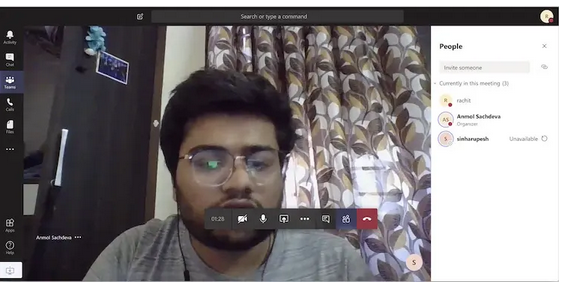 To collaborate on Office papers in real-time, it also includes collaboration features. Use emojis, gifs, and moving stickers to add some fun. A group chat can be turned into a conference call right away, which is one thing I love about Teams. Relying on your plan, you can host up to 10,000 people in a meeting, so speed is not an issue. This is the best option for Skype that you should use if your team works with Office apps.
2. Jitsi Meet
Because it is free to use, the last option to Skype on this list is an open-source app. The best thing about this service is that you can use it without installing any apps. Go to its website and click on the "Go" button. Some cool features of the service are chat, recording and uploading sessions to Dropbox, and the ability to eliminate users who aren't behaving properly. I love that Jitsi lets me set a password for the meeting so that only the people I ask can join.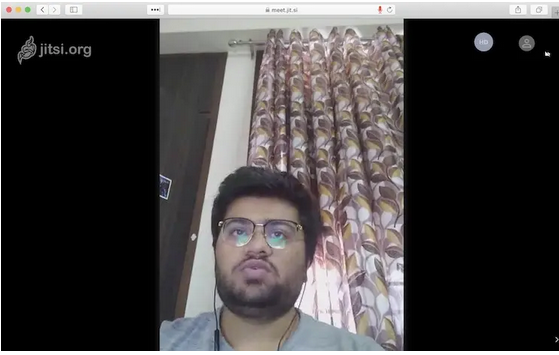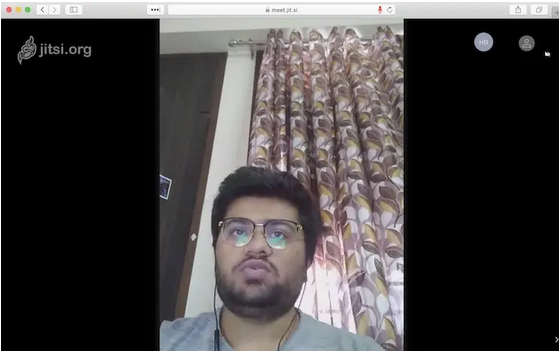 The service also lets you join the meeting from your phone with apps for both Android and iOS. Slack is another tool that integrates well. So, if your team uses Slack to talk to each other, Jitsi Meet will work great for you. Regarding group calls, it can handle up to 75 people. You should keep the number of members under 40 for the best results. Check out Jitsi Meet if you're looking for an easy-to-use, free video chat service.
Supported Platforms: iOS, Android, Web
Pricing: Free
3. Google Meet
You can use Google Meet instead of Skype, Zoom, or other online meeting apps. The service was originally free for G Suite users, but Google has now made it open to all users. In the past few days, the app has become very popular. It has already been downloaded over 50 million times from the Play Store. The best item about Google Meet is that it integrates with the web app for Gmail, allowing you to start a meeting right from that app. The setup and operation of Google Meet are also easy. For other users to join, you create a meeting and send them the link. Which is more than most teams need; you can host up to 250 people.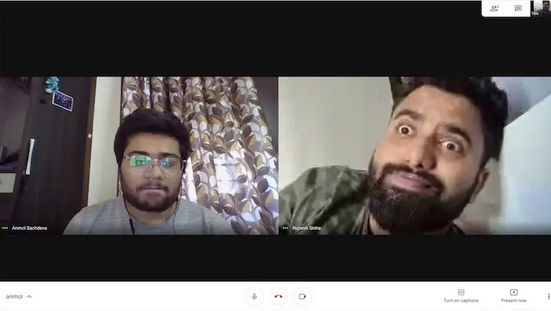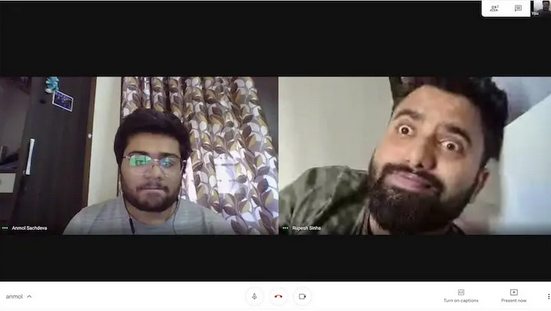 As well as working on new features, Google is also making the much-requested background blur tool. Google Meet has more features than just the ability to share screens, protect communications from end to end, and plan meetings. Users can stream talks to 100,000 people simultaneously using the broadcast mode. If a business wants all of its workers to be able to watch the meeting, this feature is great. All participants must have a Google account, which is the only rule. The free talks are also limited to 60 minutes on the app. It would help if you tried Google's easy-to-use and effective Skype option.
Supported Platforms: iOS, Android, Web
Pricing: Free, starts at $6/month/user (part of G Suite) for removing restrictions

4. Zoom
If there is one company that has gained the most from Skype's loss, it's Zoom. Since then, it has become the service businesses and professional teams use when they need videoconferencing software. Zoom is one of the best ways to talk to people through real-time videoconferencing. Support for up to 500 people on a single conference call, a virtual screen, peaceful sharing, integration with local recording, third-party apps, and more are some of the major features. I also love the tool that instantly makes a record of a meeting call.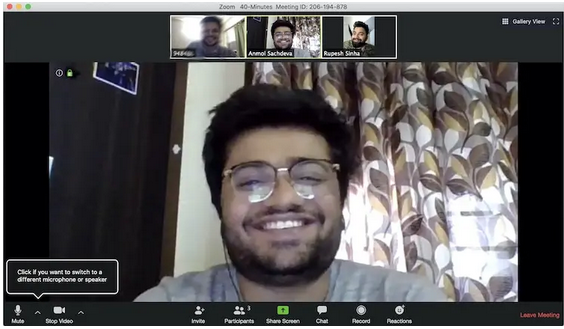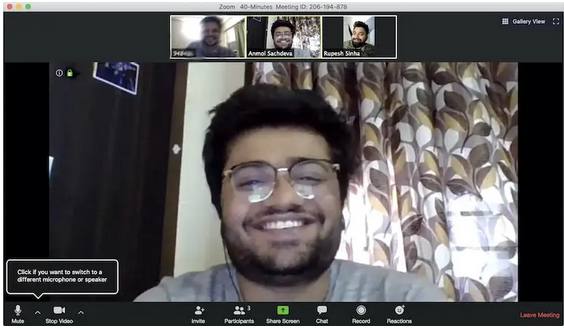 It's easy to set up and use Zoom, and you can get it on all your devices, which is why I love it. It has apps for desktop computers, phones, and the web that you can use. There are a lot of great features in the free version, and most small businesses can use it. You can make a group call with up to 100 people using the free version, but the call lasts only 40 minutes. Zoom is the first place you should look if you want to hold online meetings and talks instead of Skype. Read our article on Zoom tips and schemes to learn how to use its best features if you decide to go with it.
Supported Platforms: iOS, Android, macOS, Windows, Web
Pricing: Free, starts at $14.99/month
Best Skype Alternatives for Personal Use in 2023
This is the section for people who want to stay in touch with friends and family. All of your loved ones probably use one of the apps listed here because they are so popular. The apps are simple to use and don't require any computer expertise. The best thing about them is that they are all free or have a good free grade.
On the other hand, these apps are not meant to be used for talks. Only a certain amount of people can join a group call, and there are no extra features like recording the screen, call transcripts, etc. A quick one-on-one or small team meeting are both appropriate places to use them. However, for most users, these apps will better meet their personal needs.
5. WhatsApp
WhatsApp is the leader for third-party chat apps, with over 1.5 billion monthly active users. In 2018, the service added group video calling. Since then, it has become one of the best apps for connecting with family and friends. As someone who has used WhatsApp for a long time, its voice and video calling features are the best. When it arrives to group video calls, WhatsApp lets four people connect at the same time.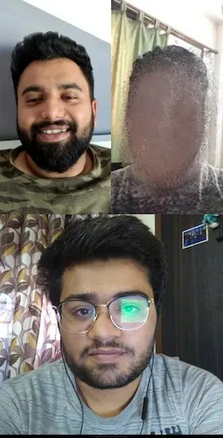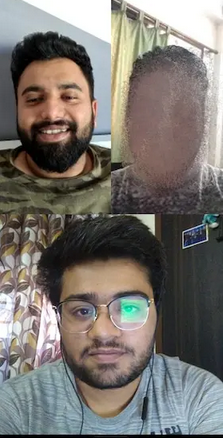 This isn't terrible, but it feels low in some circumstances. Also, the video call quality goes down a bit when all four spots are filled. Still, WhatsApp is one of the best Skype alternatives for personal use because so many people use it, and its VoIP calling features work even on slow networks.
Supported Platforms: Android, iOS
Pricing: Free
Note: While WhatsApp offers desktop and web apps, they do not support either voice or video calls.
6. Google Duo
Google's chat apps have never worked well. In 2016, Google tried to change how people used texting by releasing two apps, Google Allo and Google Duo. While the latter added voice and video call features, the former was only for texting. Google Duo became one of the best personal video-calling services after Google Allo was killed in 2018. When it first came out, I liked Google Duo. It's one of the best apps for video and VoIP talks.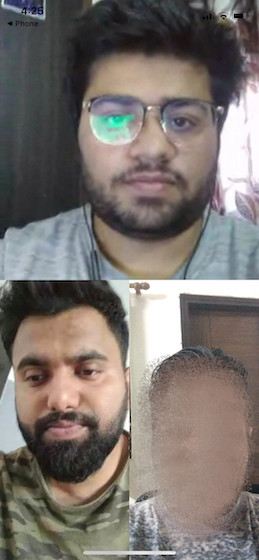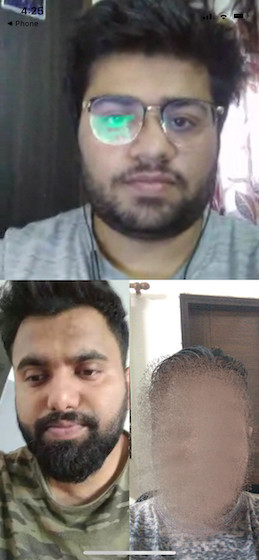 I have used a lot of different apps, but Google Duo has the best video call quality and the most stable link. Unlike WhatsApp, Google Duo lets up to 12 people simultaneously talk on the same call; it even has a web app that works perfectly. You don't have to worry if you have the newest iPhone 11 Pro because the app works on all iOS devices. There are also a lot of cool features that come with Google Duo, like calling in low light, the Knock Knock tool, the ability to send video messages, end-to-end security, and more.
Supported Platforms: Android, iOS, Web
Pricing: Free
7. Houseparty
House Party has become one of the most popular apps in the past few weeks. The app indeed calls itself a "face-to-face social network." It checks your Facebook or Snapchat accounts and adds friends already on Houseparty to its list after you sign up with your email address and phone number. Then, with just one click, you can create groups, or "parties," of up to seven people and start a group video chat. The room you and your friends hang out in is called "your party." There are several built-in games that you can play and other things to do to pass the time.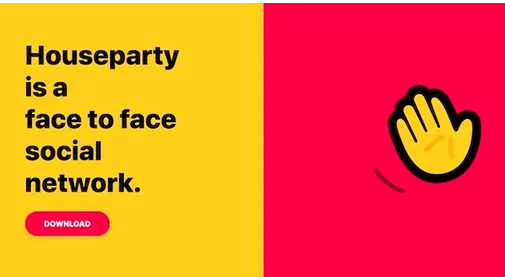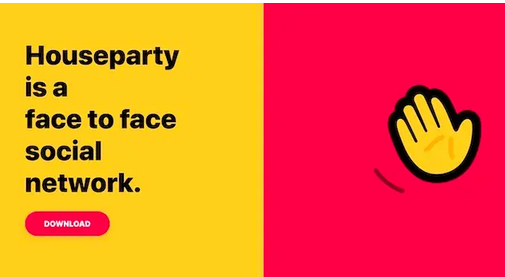 To prevent anyone from joining a room after you create it, remember to lock it with a password. A lot of people have had this happen to them. It's called "house bombing." Remember to use a strong password for your party. For people who want to hang out with their friends, it's a great option to Skype that is more laid-back.
Supported Platforms: iOS, Android, macOS, Web
Pricing: Free
8. FaceTime
If you, your friends, and your family all use Apple products, FaceTime is the best service you can use instead of Skype. You can use FaceTime on all three of Apple's main operating systems: iOS, iPadOS, and macOS. It works amazingly well!! With iOS 12 and macOS Mojave, Apple added FaceTime group calling, which immediately fixed the only problem users had with the voice and video calling service.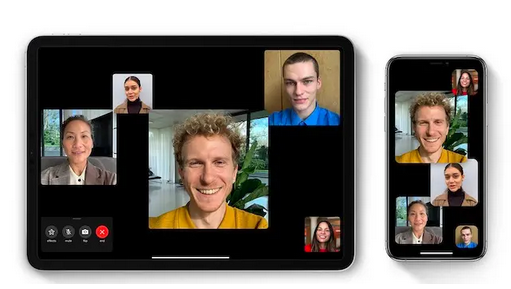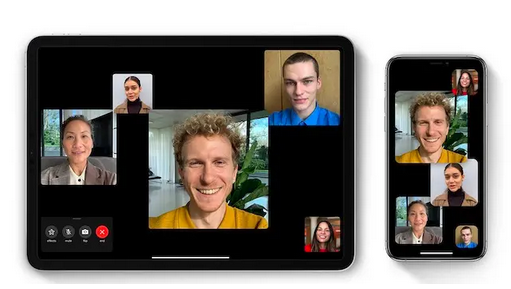 In typical Apple form, they needed to give it their all to add the group call option. It lets 32 people simultaneously talk on the same call and has a cool feature that moves the speaker window to the front. Most video-calling services don't have this feature, but it usually works. Apple has also added some cool features, such as the ability to use Animojis and Memojis during FaceTime calls. The best Skype alternatives are FaceTime if you use Apple Goods.
Supported Platforms: iOS, iPadOS, macOS
Pricing: Free
Comes Pre-installed
Replace Skype with These Awesome Video Calling and Conferencing Apps
This article helped you find a good app instead of Skype. For both personal and professional use, we've included choices. You can find an app here for everything from video chatting with your team to having a get-together with friends online. I've also added paid and free choices to make it easier for people on a tight budget. Now, you can check them out and let us know which app met your needs for lockdown.